'She is Capable of Delivering Anything a Music Maker Can Think Of' – Salil Chowdhury Speaks About Lata Mangeshkar
'She always knew that it would be challenging to sing under my direction. She was always prepared for that and all along she has been an example of perfection. In my career of 30 years in music I have not known a singer of her capabilities.'
Music maestro Salil Chowdhury in conversation with Peeyush Sharma speaks about his favourite singer Lata Mangeshkar. An exclusive, never-before-published interview – a Silhouette Special.
The first time I met Salil Chowdhury was in February of 1992 in his recording studio in Behala, Calcutta.
One of my distant cousins, Rishi Sharma had bought over an unfinished movie starring actress Rameshwari through Babbu Mehra, Jankidas' son in Bombay. Rishi dropped in my apartment one fine morning with two requests, one to listen to the story and suggest a title and next to accompany him to meet the music director of the film to have the music released. My suggested title Aatmadaan was readily accepted and we set off to meet Salil Chowdhury.
Once the payment was settled, Rishi picked up his music negatives to go to HMV at Dum Dum. In the meantime I had introduced myself to Salilda and knowing my background from Vintage Hindi Music Lovers Association in Bangalore and my deep interest in music, he invited me to his apartment at Lower Rowden Street. We quickly decided on a tentative date and parted.
It was mid-March 1992 that I met Salil Chowdhury at his residence. I am reproducing excerpts from my talk with Salilda, originally in Bengali and translated to English for our larger audience. I have put together his references to Lata Mangeshkar and the music they created together, as a tribute to the maverick music director.
On how in 1953, with Do Bigha Zameen Salilda was introduced to Hindi Film Music by Bimal Roy.
Salilda said, "In 1953, Bimal da was busy with two projects at the same time. Sometimes in late 1951 he had selected my short story of Do Bigha Zameen and invited me to come to Bombay. I had written this story during the days I was involved with the Peasant's Movement and was actually underground. That was just before Independence.
Once in Bombay, when I narrated my story with songs interspersed in it, he decided to let me handle the music. Thus first I was the story writer and then I became the Music Director too. I had earlier done the Bangla film, Poribartan* (1949) as a Music Director and my songs for IPTA were well known.  Lata Mangeshkar had been called in to rehearse a duet with Manna and was told by Bimal da that I was the famous music director from Bengal and also a writer.
I was surprised when she sang out a line of my Bengali song Runner to me. She said Hemant Kumar had sung it many times and she knows me already through such songs. And she was too keen to sing for me. We established a cozy and respectful relationship almost on our first meeting."
Parineeta was Bimal Roy's second project in 1953. Panineeta and  Do Bigha Zameen released about 5 weeks apart from each other.  
"Shailendra helped me a great deal with words that I wanted to fit into my songs (in Do Bigha Zameen). The concepts were given out jointly by Bimal da and me to Shailendra to pen the songs. But the odd words in between, takdhini tak, dhighin dhighin din, you know, such words, he helped a lot. He could speak Bengali quite well.
We recorded two Lata Mangeshkar – Manna Dey songs one after the other. And right from there I knew what I could get from Lata and she knew what to expect from my compositions. As a conscious music listener, you should know that my compositions are not regular stuff, not chalu Bombay maal, thus she always knew that it would be challenging to sing under my direction. She was always prepared for that and all along she has been an example of perfection. In my career of 30 years in music I have not known a singer of her capabilities."
The two songs of Do Bigha Zameen are Hariyala sawan dhol bajata aya and Dharti kahe pukar ke beej bichha le pyar ke, mausam beeta jaye. Both super melodious compositions from first timer, Salil Chowdhury.
Dharti kahe pukar ke (Do Bigha Zamin, 1953)
Shailendra / Manna Dey, Lata Mangeshkar, Chorus
On the bi-linguals Salilda did with Lata Mangeshkar. They were almost all done first in Bengali, I said and added that through various sources I had learnt that O Sajna, barkha bahar aai and Bansi kyon gaaye were both recorded in Hindi first.
"Yes, you are right, they were both recorded in Hindi first, but both in my mind were created and completed in Bengali, finalized, though not recorded. For O Sajna, barkha bahar aai, Shailendra had written the lyrics before I composed the tune. But for Bansi kyon gaaye, mujhe kyon sataye, I had written the Bengali lyrics already on the tune. He (Shailendra) just translated my words to Hindi. But most of such songs are thought and written in Bengali in my mind first. Sometimes they get recorded in Bengali first, sometimes in other languages."
O sajna, barkha bahaar aayi – Parakh (1960)
Shailendra / Lata Mangeshkar
In the most amazing way, Salilda described his association with Lata almost the same way that Anil Biswas had described to me a few years earlier. Hemant Kumar had said something similar as well.
Salilda said, whatever tune he could compose, think of, conceive, in all its finesse, in all its intricacies, with infinite turns and surprises and unconventional methods, it could find an expression in Lata's voice. She is capable of delivering anything a music maker can think of in the frame work of modern light music and song. This was why Lata was his pillar when it came to creating a song.
Salilda said, "I would try to surprise her by never expected sudden turns and twists in my compositions. She would mildly protest, laugh at it and render it in her unique way, which I would say was near perfect. For the compositions I thought would not pose a challenge to her, I would reserve them for other singers. She knew this. Sometimes, she would even comment, 'Salilda, it seems you have given me a Mukesh Bhaiya tune to sing.' We would both have a laugh. Take the Bichhua song of Madhumati and note how she does 'kamaal' within even one note, and many such wonders in one whole line. I do not think any other singer could have rendered this complicated number as she did."
Chad gayo papi bichhua – Madhumati (1958)
Shailendra / Manna Dey and Lata Mangeshkar
On how Madhumati brought him on to the real national scene as a composer of recognition.
"Yes, before Madhumati, I was only composing for Bimal Roy and some of his assistants like, Hrishikesh and Asit Sen, after Madhumati I got my due recognition. Many film makers who had a slant towards leftist thought also came in to work with me. The Malayalam movies came to me first through such leftist connections, then of course, with Chemeen becoming a huge hit and receiving multiple awards, including National Awards, my work in Malayalam films became regular."
On what was SD Burman's contribution to the music of Madhumati.
Salilda said, "Sachin Babu suggested a few things here and there, some sound effects and what concept to use while composing a song, in which situation. Bimal Roy took all my tracks in an unfinished stage to play it to him and asked his opinion. He did not change any of my compositions other than making some suggestions, as I mentioned."
On whether SD Burman knew that Lata was singing most of the tracks. (Lata Mangeshkar and SD Burman were not working together during those times.)
"Oh, Sachin Babu actually advised that Lata should be the major voice for all tunes, he was confident that it would work best that way. In fact, that one number for Mubarak Begum was also suggested by him, as they, Sachin Babu and Bimal da had used Mubarak Begum in Devdas earlier. Even otherwise, I had Lata in my mind only. "
On the duets like Dil tadap tadap ke keh raha hai aa bhi jaa. Did he create them keeping both Lata Mangeshkar and Mukesh's range in mind.
"Yes, that was the idea, if one singer is too superior in a duet, the song will die. It must match both their capabilities. There is no competition. In the raag pradhan Jaa main tose nahin bolun in Parivaar, Manna had only the lead and introduction. It is not a typical duet. It is in Guru Shishya style, so I could take more liberties, but not in a romantic duet like Dil tadap tadap ke keh raha hai aa bhi jaa. Let me tell you I had Talat in mind for this duet. But both Bimal da and Sachin Babu suggested Mukesh. And Dilip I think, was not using Talat for playback at that stage in his career. So we settled for Mukesh."
Dil tadap tadap ke keh raha hai aa bhi jaa – Madhumati (1958)
Shailendra / Mukesh and Lata Mangeshkar
On Maya's Tasveer teri dil mein, by Rafi and Lata. I asked that hadn't the high pitch made Lata Mangeshkar's voice sound shrill but Rafi scaled it very well?
Salilda said, "Who says there is any shrill or screech? I never heard this before. You are the only one to mention this. The basic scale of each singer is different. Lata and Rafi could start at a different point within the same song, thus it sounds like that to you may be."
The Bengali version Ogo aar kichhu to nai, bidayi debar aage was recorded earlier in Lata's voice?
"Yes it was. A few months earlier we did the Bengali version and I used it in Maya. You know, I have used the same tune composition of mine, sometimes in four different languages and it has been a hit in all, many times bigger than the Hindi or Bengali original."
Tasveer teri dil mein – Maya (1961)
Majrooh Sultanpuri / Mohammad Rafi and Lata Mangeshkar.
At this point I remembered the Kannada language version of Naam mera Nimmo, mukaam Ludhiana, sang liye dolun main pyar ka khazana by Lata Mangeshkar, Manna Dey and Dwijen Mukherji from the 1961 film Sapan Suhane. After a few years it became a stupendous hit in Kannada.
Salilda said, "Yes, yes, in Malayalam too, some of these became bigger hits."
While on Sapan Suhane, I commented on his use of Punjabi 'ang' in Ghunghat hata na lena goriye chanda sharam se doobega by Lata and chorus. As he had earlier done in Usne Kaha Tha as well, in Rafi's Balkhati sharmati ajaa.
"The tappa style of Punjabi was the one that inspired Ghunghat hata na lena goriye. In Bengal the tappa is totally different, but this is how it is used in Punjab. See there is one higher pitch statement like line and then short ones like Kari kari kajarari, ankhiyon mein, tarara, tarara, dhak. See the style. But, for Balkhati sharmati ajaa, it is from the introduction part of any Bhangra song or even a bit in Heer, I just tuned around that call part only, from a Bhangra. The use of right orchestra and local instruments is very important here. I followed it like a rule in all different languages. That gave me the right effect and verve."
Ghunghat hata na lena goriye – Sapan Suhane (1961)
Shailendra / Mohammad Rafi and Lata Mangeshkar.
On what made him make Dilip Kumar sing a duet with Lata Mangeshkar in Musafir.
"Actually Dilip wanted to sing, that too with Lata. So, I composed this tune keeping Talat in mind, but simplifying the tune even a little more so that Dilip could sing. More than me as a music director, it was Lata who tutored him on that song. But, I feel the outcome was satisfactory. Hrishi da also encouraged it." (Musafir was Hrishikesh Mukherji's directorial debut. It won the National Film Award for Best Feature Film in Hindi)
On why this was not attempted again in Madhumati.
"Bimal Roy would never allow it. He was a perfectionist and would not take chances with his songs as he knew the impact of music and song was huge in his cinema. He was very careful about this aspect."
Laagi nahi chhoote Rama – Musafir (1957)
Shailendra / Dilip Kumar and Lata Mangeshkar.
On the Lata Mangeshkar number Aha re magan mera chanchal man in Honey Moon, which was done earlier in a chorus version in Bangla.
"Yes, it is one of my IPTA compositions that I had used as a chorus song. But with the scale adjustment I could get Lata to do a fantastic job here. Lata had that reach at the microphone as well, like, her voice pierced through the mike and registered perfectly with recording equipment.  Any recording technician had to work least on her voice. On top of that her sensitive understanding (and training) of intricacies of a song concept, all made a huge difference.  Also, she has been quick to adapt to language not her own, and record songs effortlessly, like in Bengali. You know, you have heard her Bangla numbers?"
Salilda said, "Also Nisidin nisidin I made in Bangla first, much before the Hindi one used by Asit da."
On whether the lyrics of Nisidin nisidin were suggested by him.
"I have really poor knowledge of Hindi or Urdu, but when we adopt a song, a metre has to be kept in mind. Thus when we played the original, Yogesh retained the first phrase while writing the song lyrics, and developed from there. Lata had rendered it earlier so it was a battle already won for her."
At this moment Sabita Chowdhury came into the room with tea and snacks and we had some formal chat.
On if Lata Mangeshkar had a tough time with the other Annadata song, Raaton ke saaye ghane.
Salilda said, "A very difficult song for any singer indeed. But no, Lata did not have a tough time. She took some time, rehearsed, practiced, even asked my guidance a few times. But the end result is always very rewarding with her. The tune I used in the verses and the interim alaap (demonstrated by singing and Sabita Chowdhury joined him) was actually designed to be the mukhda of a Bengali song. I always did that, treat the verse as a separate entity and give it an independent body. The relevance of connectivity is maintained surely."
Raaton ke saaye ghane – Annadata (1972)
Yogesh / Lata Mangeshkar
On the genre of eerie ghost songs which he hasn't composed much of. Only Tujh bin jiya udas re ye kaisi unbujh pyas re, aja from Poonam Ki Raat comes to mind.
"It was the subject matter of the film offered to me that was the issue here. As we spoke earlier, this film also came to me as a result of Madhumati."
You mean Kishore Sahu's Poonam Ki Raat, but it was much later in 1965?
"Yes, it was signed way back after Madhumati, but kept getting delayed. Raj Kumar was first signed with Meena Kumari, but things changed. Sahu was a tough task master. He also interfered a lot in every aspect, sometimes upsetting my mood for the song. So you will notice that the continuity in the theme of music is missing. Also, I composed some tunes 5 or 6 years earlier and some after that huge gap. The Lata number you referred to was re-composed, a new tune was done and recorded when the film was finally being shot. Previously we had thought of a different tune."
On the excellent trio, Sapnon mein mere loi aye jaaye, jhalak dikhaye aur chhup jaye, kuchh na bole (Mukesh, Lata and Usha Mangeshkar) and the outstanding Rafi delivery, Dil tadpe tadpaye, unke milan ko tarse, wo to na aaye, mausam aaye jaye.
"The Rafi song was recorded sometimes in 1965 but the tune was finalised earlier. The trio you talk about was done sometime in between before the Rafi song. Also the duet of Lata and Mukesh Tum kahan le chale ho sajan albele, was designed for another film sometime in 1960 or 1961, but that project never materialized. So you see the continuity factor I was talking about, and how it shows in the whole score in entirety."
Yet the outcome was beautiful, Salilda.
Sapnon mein mere koi aye jaaye – Poonam Ki Raat (1965)
Shailendra / Mukesh, Lata Mangeshkar and Usha Mangeshkar,
On Pinjre Ke Panchhi (1966), the one Hindi film which he produced, directed and wrote and why he never attempted production or direction again.
"Oh, that is one subject I don't want to talk about, it was the most harrowing time of my life, every memory with that project is depressing and disturbing."
On his very successful comeback into Hindi cinema with Anand, again with Hrishikesh Mukherjee.
"The subject of Anand was discussed while we were working on Mem Didi (1961) and was to be made with Raj Kapoor and Shanker Jaikishen. I was only to help in writing. But everything got delayed and changed. Good for me really, then I had Gulzar's Mere Apne and Basu Chatterji's Rajnigandha, then Chhoti Si Baat.
Mukesh got the award for Yeh din kya aaye, lage phool hansne. He did work hard on it and did an outstanding job."
We discussed some songs of Sabita Chowdhury and also some films that she acted as Sabita Chatterji. In a few minutes she got up and reminded Salilda of something. Our meeting came to an end and we set another date and time. I did meet him again in August that year, but that was a totally different meeting and in a different mood. As such we will keep it for another time.
Rajnigandha phool tumhare – Rajnigandha (1974)
Yogesh / Lata Mangeshkar
More to read
10 Most Favourite Salil Chowdhury Songs: Indian Melodies, Western Harmonies
Tere Mere Sapne Ab Ek Rang Hain – Eternal Melodies of SD Burman-Rafi
Madan Mohan: The Composer of the Classes
'The Music Director Knows which Voice would do Full Justice to his Composition' – In Conversation with Hemant Kumar
The Pathbreaking Non-conformist – The Music of RD Burman
Hope you enjoyed reading…
… we have a small favour to ask. More people are reading and supporting our creative, informative and analytical posts than ever before. And yes, we are firmly set on the path we chose when we started… our twin magazines Learning and Creativity and Silhouette Magazine (LnC-Silhouette) will be accessible to all, across the world.
We are editorially independent, not funded, supported or influenced by investors or agencies. We try to keep our content easily readable in an undisturbed interface, not swamped by advertisements and pop-ups. Our mission is to provide a platform you can call your own creative outlet and everyone from renowned authors and critics to budding bloggers, artists, teen writers and kids love to build their own space here and share with the world.
When readers like you contribute, big or small, it goes directly into funding our initiative. Your support helps us to keep striving towards making our content better. And yes, we need to build on this year after year. Support LnC-Silhouette with a little amount – and it only takes a minute. Thank you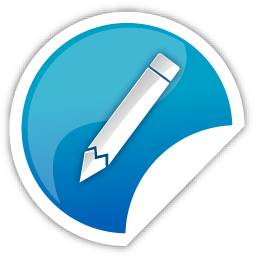 Whether you are new or veteran, you are important. Please contribute with your articles on cinema, we are looking forward for an association. Send your writings to amitava@silhouette-magazine.com
Silhouette Magazine publishes articles, reviews, critiques and interviews and other cinema-related works, artworks, photographs and other publishable material contributed by writers and critics as a friendly gesture. The opinions shared by the writers and critics are their personal opinion and does not reflect the opinion of Silhouette Magazine. Images on Silhouette Magazine are posted for the sole purpose of academic interest and to illuminate the text. The images and screen shots are the copyright of their original owners. Silhouette Magazine strives to provide attribution wherever possible. Images used in the posts have been procured from the contributors themselves, public forums, social networking sites, publicity releases, YouTube, Pixabay and Creative Commons. Please inform us if any of the images used here are copyrighted, we will pull those images down.