Shesh Theke Shuru: Jeet is the Saving Grace of an Otherwise Listless Film
In his 50th outing, Jeet attempts an image makeover in Shesh Theke Shuru, but the film has little else to offer, writes Shantanu Ray Chaudhuri.
One of the 'hero's trusted aides unleashes four goons – the hero's personal security entourage, no less – on him without warning, saying, "It's always a mistake to underestimate one's enemy, to think of him as weaker than you are." In less than half-a-minute, with a fight sequence choreographed to whistle-inducing slow motion, the hero has the aide eating his words. The men lie sprawled and the audience erupts with the hero's comeback: "It's a bigger mistake to think of yourself as weaker than the enemy."
The hero in hot pursuit of the villain, both driving SUVs announcing their turbo-charged engines on the soundtrack. As he catches up with the villain, there's just the slightest turn of his head filmed in slow motion. The hall explodes. A little later, both the SUVs come to a screeching halt, the hero wipes a speck of blood off his nose, the door of the hero's SUV opens and you have him stepping out, his feet hitting the ground in slow motion. As the audience goes delirious, one can barely make out what's happening for the next couple of minutes.
If you are a Jeet fan, these two sequences might make Shesh Theke Shuru worth your while. However, that's just about it. In his fiftieth outing as a star – the film has been promoted heavily on that score – Jeet attempts to break the template on which his stardom stands. Gone is the flamboyant entertainer, the cheeky, over-the-top persona with his repertoire of audience-pleasing one-liners.
Here, he is reticent and barely smiles (though Koel Mullick overcompensates for that), and surprisingly for a commercial entertainer hardly has any agency. Whether this lack of agency is the result of a thought-out strategy or reflects a lack of clarity about the film on the part of its scriptwriter/director – which cannot be ruled out given the general incoherence of the narrative – is not clear. But there's no denying that Jeet owns the role and is the one thing that Shesh Theke Shuru has going for it. He gives the film its few moments worth reflecting on in its otherwise loophole-ridden script: be it a moving father-son sequence or the effective climactic one where Jeet probably has the moment of his acting career.
There's little point in describing the story of a Raj Chakraborty film, given his propensity to cram in everything but the kitchen sink to create a potpourri that's his trademark. Shesh Theke Shuru is no different – a love story, a family revenge drama, high-octane melodrama bordering on the ludicrous, seasoned by a tasteless item number and spiced up with fight sequences that exist only as part of a formula. All making for a fare so convoluted that one can only sit back and hope for the lights to come back on.
Though one can argue that the director is on more familiar territory here than he was in his last dismal outing, Adventures of Jojo, where he was woefully out of his depth, that's not saying much. The latest film is a mishmash of hoary clichés from his films past – including an outlandish sequence where Mahid (Jeet) proposes to Pujarini (Koel) against the backdrop of a skyscraper in London emblazoned with the words "Will you marry me?" And though Jeet and Koel have been one of the most successful contemporary star pairings – and the chemistry is palpable – they can never quite overcome the moth-eaten, cringe-worthy lines they are given.
The one aspect that surprised me, apart from the restraint Jeet brings to his role, is a mainstream film with a Bangladeshi Muslim hero and an Indian Hindu heroine. Though it gives the film-makers the opportunity to hammer some 'epaar Bangla opaar Bangla' and 'Eid/Durga Puja' oneness – "Kolkata's food, Kolkata's cinema and your love", as Mahid puts it – it's something you seldom see in commercial cinema, either Bengali or Hindi. One only wonders if like Jeet's attempt to 'reinvent' himself, this is something that the film-makers thought through as a creative input or merely as a marketing tool to expand the audience base to the other Bengal. That apart, Shesh Theke Shuru is as bland as one of its dialogues, "In the end of every story, lies the beginning of another."
More to read
Enjoyable 'Mystery in History': Durgeshgorer Guptodhon Review
Ahaa Re: If Food be the Music of Love, Cook On…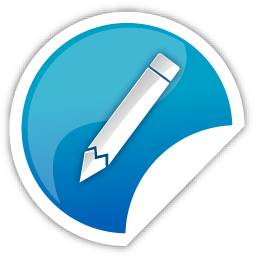 Whether you are new or veteran, you are important. Please contribute with your articles on cinema, we are looking forward for an association. Send your writings to amitava@silhouette-magazine.com
Silhouette Magazine publishes articles, reviews, critiques and interviews and other cinema-related works, artworks, photographs and other publishable material contributed by writers and critics as a friendly gesture. The opinions shared by the writers and critics are their personal opinion and does not reflect the opinion of Silhouette Magazine. Images on Silhouette Magazine are posted for the sole purpose of academic interest and to illuminate the text. The images and screen shots are the copyright of their original owners. Silhouette Magazine strives to provide attribution wherever possible. Images used in the posts have been procured from the contributors themselves, public forums, social networking sites, publicity releases, YouTube, Pixabay and Creative Commons. Please inform us if any of the images used here are copyrighted, we will pull those images down.