Visible Voice And Imaginary Appearance: Let Her Absence Speak For Herself
When voice becomes visible, it fails as a controlling entity of the narrative; rather the voice itself becomes uncontrollable and uncanny.
A lot of ink had already been spent on the dubbing controversy in Bipasha Basu's first Bengali film Shob Charitro Kalponik (Rituparno Ghosh, 2009). This is may be the first time in Bollywood bombshell Bipasha's entire career that her distinct and appealing voice is muted and replaced with that of 'a much older lady'.
Basu asserted that she should be allowed to dub and she had every moral and legal rights to do so. Film critics too find it impossible to understand why her voice was not used.
As the character (Radhika) she played in this film grows up outside Bengal, they thought Basu's own voice and diction would be fine and much more suitable. It again gave rise a legal question, whether it's right to use artiste for their appearance rather than their all round emoting skill which would naturally include dialogue.
Some online communities engaged in debate, Sohini Halder or Bipasha Basu whose voice suits Radhika better and so on. In this context, let's try to listen something else, which is at the heart of this voice trouble, but not properly listened.
"There are voices, and then everything else", filmmaker and critic Michel Chion said in an interview. Voice dominates our perception in the natural world so much that a hierarchy of sound in which voice dominates is almost naturalized in us.
Cinema is no exception. After coming of sound, synchronous use of dialogue contributed a lot in the development of cinematic realism.  The sonic space structured by the characters' voices reestablished the same hierarchy of our listening in a film, with voice dominating over other sounds such as music or noise in the background.
Dialogue in a way authenticates the speaker as a real person rather than a mere imaginary character of the filmic tale. On the other hand there are films like The Same Old Song (Alain Resnais, 1997), where characters  in midst of their conversation suddenly burst out into songs with a voice which is obviously not their own , but the voices of the popular singers like Joseline Baker, Edith Piaf, Johny Halliday and others.
The realistic synchronous use and experimental exploration of voice both continues in the world of talkies in their different pleasure principles. What is strange in SCK and in many other Rituparno Ghosh's films is that here the obvious 'other' voices taken from television or theater world spoken for the popular faces of Bombay cinema neither reinforce the 'realist' tendencies of his films nor offer  a pleasure of irony or disjuncture.
In a strange cinematic operation Kiron Kher starts speaking like a run-of-the-mill teleserial actress, or Sreela Majumdar's distinct sonic presence is mixed with the most appealing face of the Bollywood in his films. Does it make any sense when the films continue to speak in this language of mismatch? Perhaps, it does. And it may not also be just a matter of perfection concerning issues like which voice would suit which character. The borrowed voices and the bodies, for which they speak, together construct a different effect in the spectatorship.
The verbose structure of Ghosh's films often makes the voice a part of the general aural dimension of his films.  His films often use voice to reach a climax in the narrative. A regular Ghosh's audience must have noticed that the ending in his films are mostly constructed by  strong and singular utterances, as a strategy to sum up the overwhelming anxiety of the film and to force the multiple strands of the narrative possibilities to flow in a linear emotional trajectory. Resolutions are achieved through one way conversation (Unishe April,1996 ), voicing a post-traumatic letter in an autobiographical tone to a distanced relative (Dahan, 1998), summing up experiences of celebration gatherings in an amateur video voice by one of the family member (Utsab, 2000) or abstract utterances of poetry (Dosar, 2006 ). Throughout the film and especially in climax these voices get detached from the character and hence relate more to the narrative origin.
The voice without an apparent source is called 'acousmatic' by Michel Chion in his book The Voice in Cinema. Chion considers this voice wondering over the surface of the film, is neither inside nor outside of the film and he explains how acousmetic sound can function as a 'controlling entity' in the film. The overused voice in Ghosh's film however operates by the logic of coherence and control simultaneously and also contributed to the pleasure principles of his films.
The subject of Ghosh's film is usually formed at the intersection of discourses of bhadralok Bengaliness and conventional femininity. And the televisual form is intrinsically related to this intersection in terms of its mode of practice and generic expectation amongst its target audience.
Ghosh started making films in mid 1990s when Bengali Cinema allegedly had lost its mainstay, the urban middle class or the bhadra crows as its target audience for various reasons.
And within industry, in press discourse and other public sphere discussions a cultural need was shaped for a 'parallel' cinema suited for the Bengali bhadralok audience. Ghosh and some other filmmakers in this period created a space of niche market operating 'parallel' within Bengali film industry.
On the other hand, 1990s is a significant period for Indian Television as well with going through large changes in terms of state-market negotiation, development of new genres and Cable Television boom. In this period Indian Television turned towards the logic of urban entertainment shifting from its progressive developmental models. The genre called mega soap was developing on Indian television; be it on national scenario with serials like Shanti or Swabhimann at afternoon slots on Doordarshan or with Janani or Janmabhumi on Bengali regional television.
And it's the television programme and their popularity amongst the urban educated middle class that were blamed for their reluctance for going to cinema halls by the Bengali mainstream film makers. Rituparno Ghosh interestingly took this televisual form to incorporate it in his films to address a class that were familiar with this form and secondly those films suitable for TV viewing opened up a new possibility of a market apart from the box office collection.
Ghosh builds the world of feminine complexity and its changing intimacies for big screen with mostly close or mid close up shots and a kind of vococentrism. Here the function of vococentrism with its relation to teleserial aesthetics is important to note.  Television scholars have shown in their works why it is important for television programme aimed at women audience is made to be 'heard' rather than to be 'seen'. Tania Modelski argues in her books that as housewives and mothers (target audience for soap opera) are needed to be able to do several things at once and are constantly interrupted while watching their favorite programmes on TV, repetition and verbose nature of TV make interrupted viewing possible.
Though audience for soap opera does include men, some theorists argue that the gender identity of the viewer is inscribed in these programmes and the competence necessary for reading soap opera are most likely to have been acquired by those persons culturally constructed through discourse of femininity.
Relating to the teleserial aesthetics the function of vococentrism in a Rituparno Ghosh film is twofold. On one hand, it provides the familiarity to its target audience already habituated to a TV culture. On the other hand, voice with proper bhadralok diction keeps intact the smooth flow of the narrative in this cinema of bhadralok 'us'. Thus in these speech driven narratives the proper Bengali voices secure the audience satisfaction assuring an authentic 'self' in their oral performances and construct the pleasure of bhadralok Bengaliness .  It is not necessary at all for his film to offer how 'real' Aishwarya or 'real' Soha speaks. It's rather risky to retain the 'original' voices of the Bombay actors, as it might subvert the whole idea of the homogenized Bengaliness of his films.
Firstly the dubbed voice with proper bhadralok diction voices an authority besides functioning within a character's speech. Secondly the politics of dubbing in some of his films (films with a Bollywood face) plays on a consumer fantasy– how would a proper Bengali voice sound with Bipasha's body language?
It might be the common reaction of most of the viewers after watching SCK that the dubbed voice did not suit her, but that does not spoil the fantasy here. This 'found it unsuitable' is only the other half of the expectation and together with the possibility of 'found it suitable' construct the pleasure. In a way it is just an extended fantasy of how Ash/Bips would look like in Bengali bridal wear/ jewelry in these films.
It's a common practice of some women's magazine as well to include a feature before Durga Puja – dressing 'Bollywood beauties' in Bengali attire. How does Kareena Kapoor carry a Dhakai Jamdani is a meaningless question to ask in those overtly discuss features of these magazines. The publicity functions through the juxtaposition of the two in this play of deception and absurd imagination. As far as consumers or movie goers are concerned they accept and celebrate this deception even while seeing through it.
But it is also interesting that sometimes the use of voice (dubbed/ original) in these films can play on other pleasure principles. For instance, in a film like Dosar, the voice did something else. Here the recurrent motif of companionship beyond death is embodied by an intimate poem shared between the husband and his now-dead girlfriend Mita Roy. Towards the end of the film in a mystic afternoon the 'tamed' wife, Kaberi recites the same lines as if transforming herself to a dead-alive companion of the husband. Voice almost becomes visible here in its ambiguous presence beyond the general aural dimension of the film. We would never know was it Mita speaking through Kaberi or was it Kaberi leaving her dead relationship took shelter in Mita's persona forever.
When voice becomes visible, it fails as a controlling entity of the narrative; rather the voice itself becomes uncontrollable and uncanny. What is in Dosar interplay of an utterance between two persons who never met, in SCK it is a displacement of the voice itself. The over used (dubbed) voice here like any other Ghosh films stays at a very surface level of the narrative, but after transcending the character it not just becomes a part of the general aural dimension of the film but moves beyond it.
SCK presents Radhika both as a practical woman, polar opposite to his husband Indranil and as a lost person discovering her relationship with him after his sudden death in this film.   Kajari, muse of Indranil appears in SCK after Indranil's death through the imagination of Radhika which destabilizes the voice politics. If Dosar gives the voice a visibility, in SCK the visible voice moving further denies its origin and finds a probable surrogate in Kajari. The very name of the film (all characters are imaginary) and Kajari's surreal presence open up new possibilities for narrative agency and its reading.
May be the film is not just about Radhika's mystic journey through memory and imagination. May be it's the hidden protagonist Kajari telling the story of her (imagined) dead mentor and his wife. Then what about Radhika, is she a listener of her own story? And is it her realization of herself as just a mere character, causes the numbness and indifference after a certain point in the film. She speaks, but no more identifies with it. But is not Kajari a character again? How can she demand authority in Radhika's story if she herself is imagined by the latter?
We must stop now, as the mirror of imagining a character reflects here on either side of the representation. Radhika's absent/mismatched speech structures the lack what was 'othered' and hence was intended to conceal. But again the absence is not pure and it is not deliberately used for an alternative listening. It's just an opening of a small window that brings possibility of exceeding our usual listening towards something which is never listened in these films.
END NOTES 
1. Indian print and electronic had engaged largely on this voice trouble of Shob Charitro Kalponik both before and after release of this film, quoting disappointed Bipasha Basu with the 'alien' and 'much older voice' speaking for her in this film.
2. Acousmatic sound is a sound one hears without seeing its origin. The origin of the word 'acousmatic', came from the French 'acousmatique' is derived from a Greek practice. The original term 'akousmatikoi' is used to refer the pupils of the philosopher Pythagoras. These students of Pythagoras were required to sit in absolute silence while listening to their teacher delivering his lecture from behind a veil or screen.
REFERENCES 
1. Michel Chion. The Voice In Cinema. Ed. and translated by Claudia Gorbman. New York: Columbia University Press, 1994.
2. Tania Modelski. Loving With a Vengeance: Mass Produced Fantasies For Women. Routledge, 1984.
3. David Morley. Television Audiences and Cultural Studies. Routledge, 1992.
(All pictures used in this article are movie still taken from the Internet)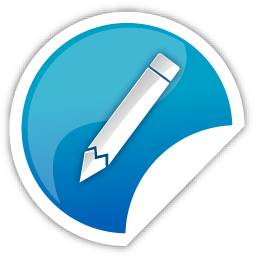 Whether you are new or veteran, you are important. Please contribute with your articles on cinema, we are looking forward for an association. Send your writings to amitava@silhouette-magazine.com
Silhouette Magazine publishes articles, reviews, critiques and interviews and other cinema-related works, artworks, photographs and other publishable material contributed by writers and critics as a friendly gesture. The opinions shared by the writers and critics are their personal opinion and does not reflect the opinion of Silhouette Magazine. Images on Silhouette Magazine are posted for the sole purpose of academic interest and to illuminate the text. The images and screen shots are the copyright of their original owners. Silhouette Magazine strives to provide attribution wherever possible. Images used in the posts have been procured from the contributors themselves, public forums, social networking sites, publicity releases, YouTube, Pixabay and Creative Commons. Please inform us if any of the images used here are copyrighted, we will pull those images down.