Pioneering Experiments Which Became Trends: S D Burman and His Music (Part-I)
The zeal to experiment to create something new drove SD Burman to introduce innovations that went on to become milestones in the journey of the Hindi film song. Today many of these experiments are standard practices. SD Burman understood the needs of the scene or the situation and composed music and background music that heightened the mood and accentuated the impact.
In a two-part series, exclusive to Silhouette Magazine, Moti Lalwani chronicles some of the outstanding experiments SD Burman had tried out with remarkable success, drawing out references from his extensive research and indepth interviews.
Sachin Dev Burman was fondly called Sachinda or Burman Dada by those who loved and revered him. He used to experiment a lot, not only during composition of his songs but during background music as well, at times putting his reputation at stake. Sometimes, he faced opposition but stood firm, the skeptical falling in line when the experiment succeeded.
This was one of the reasons   for his popularity for forty plus years from 1932 when his first record was released in Kolkata, till his last film Mili (1975). In this article we shall describe some of the experiments that Dada carried out.
To quote son Pancham on his dear father, "I used to be Pitaji's assistant. I used to play tabla and Pitaji used to sing. I have learnt a lot from him, we all have learnt from him. Pitaji used to always say that if you want to do something new, then keep on doing all these experiments".
(Source: Legends' S.D. Burman – The INIMITABLE COMPOSER, Saregama 5 CD set, RPG Music, STHV 132487/91)
Burman Dada himself has said about Lata and Asha, "Both the sisters are capable of attaining any result in experiments with music and tune. (Sargamer Nikhad an autobiography by Sachinda)
Poet Neeraj in an interview told us, 'Dada used to carry out experiments, which others would not dare!'
Pandit Shivkumar Sharma told us in an interview:
While composing a song, Dada would say, 'Even if my songs flop, I will still create something new'. What Dada meant was, 'I will not take the beaten path. I will not compose as per the existing trend. Even if my songs flop, I will still do something new'.
Each music director has his own style. Take any film; you will come to know its music director (while listening to its songs). Dada was the only music director who could compose for films with different themes, e.g. Taxi Driver and Pyaasa, both with music that was poles apart. Dada would understand the subject matter, the situation, and choose the voice best suited, before composing a song.
Watch our interview Pandit Shiv Kumar Sharma on Dada S D Burman – Part Four (4.26 to 5.38 minutes)
When did Dada Burman start experimenting?
Dada: "I started experimenting and creating music in my own style. From 1930 to 1936, over these five to six years, I composed music fusing Indian classical music and folk music, which did not resemble anybody else's. This way, I was able to create my own brand of music". (Sargamer Nikhad)
Mr Asrar Chowdhury of Bangladesh pointed out to me some of the songs in which Dada has done fusion of Indian classical and folk music, creating his own style. One of them is Mono Dukkhe Mori re Shubol (1934), composed and sung by Dada.
Asrar, "This song is in a Kirtan style, like other songs on Radha-Krishna. Kirtan music is usually presented in a semi classical tune, but Sachin Karta throws the words in the Bangal dialect that makes it more rural to the roots. The dialect is of East Bengal with some Sanskrit words used. Such songs are sung by boatmen from that part of the world"
The mukhra:
Mono Dukkhe Mori Re, Shubol shokha, Broje Rohi Kishori Radha Niye Shubol, 
(My dear friend, my heart is filled with sorrow; I am on the boat with teenage Radha, O Shubol)
Bina Kashthe Jolchhe Anol, bi Radha bihone re, Shubol shokha
(The fire burns with no wood; Radha is nowhere to be seen, Shubol, my dear friend.)
(Mr Asrar Chowdhury is a diehard fan of Burman Dada, or Korta as Bengalis call Dada out of respect. He teaches in the Department of Economics at Jahangirnagar University, Dhaka.)
Mono dukkhe mori re
Multiple Singers for One Actor
The trend of playback singing in our films used to be an image of an actor, lip syncing a particular singer's voice. It was Mukesh for Raj Kapoor, Rafi for Dilip Kumar, Shammi Kapoor and Johny Walker, Kishore Kumar for Dev Anand, and Rajesh Khanna, and so forth.
Though some of the other music directors have tried, it was Sachinda who succeeded in a big way when he used multiple singers in the same film, for the same actor, choosing up to three singers, and did it successfully a number of times:
Shabnam (1949): Lalita Deolkar, Shamshad Begum and Geeta Roy (Dutt) for Kamini Kaushal
Manzil (1960): Manna Dey, Hemant Kumar and Rafi for Dev Anand.
Baat Ek Raat Ki (1962): Asha, Lata and Suman Kalyanpur for Waheeda Rehman
Jewel Thief (1967): Kishore, Rafi, and Bhupindra Singh for Dev Anand.
Abhimaan (1973): Kishore, Rafi and Manhar Udhas for Amitabh Bachchan.
People at large liked the songs; some probably did not even notice it as the songs blended well with the mood and the scene. Dada used to create a song for a particular singer to convey the required emotions.  Let's not forget, he was a trend setter in many ways.
1949 – Shabnam – Hum kisko sunayen haal – Qamar Jalalabadi – Lalita Deolkar
Listen to the first song mentioned above written by Qamar Jalalabadi from Shabnam (1949) sung by Lalita Deolkar, a classical singer of the 1940s.
Pioneered the trend of lyrics being written to tune
The prevailing system for composing the film songs was that the film director and the music director would ask the writer to write lyrics based on the situation and the emotion to be conveyed. With Dada's arrival, it all changed.
The biggest contribution that Sachinda carried out was to create the tune first and ask lyric writer to fill in the words to suit the meter and the situation. Initially, he met with some resistance from the writers who were well-known 'shaiyars' (poets), but they fell in line seeing the success of the songs, name and fame (and of course money) that it brought to them. Other music directors too realized the importance of the tune first to make the song popular. After that for majority of songs, the tune was composed first.
Burman Dada, "From the beginning, I was opposed to the existing common lyrics. I always tried to get the songs composed by the lyricists according to my own rhythm." (Sargamer Nikhad)
Music Director Uttam Singh
"Hamari industry mein ek asool tha, ki director, song writer ke paas jaaya karte the. Aur song writer se kehte the ki yeh mera scene hai, yeh meri situation hai, ispe aap gaana likhiye. Tab us gaane ko leke, director aur writer, sangeetkar ke paas jaaya karte the. Aur phir sangeetkar gaane ki dhun banate the. Yeh silsila bahut saal tak chalta raha. 
Is silsile ko break kiya Shri S D Burman sahib ne. Maine unke paas bahut kaam kiya, aur main unko hamesha baba kaha karta tha. Woh Dada ke naam se jaane jate the, lekin main unko baba kaha karta tha, jaise father hote hain. To dhun (pehle) banaane ka jo silsila shuru hua hai, yeh Burman sahib se shuru hua hai."  
("There was a rule in our industry, that the director would go to the lyricist, explain the situation and the scene, and ask him to write his lyrics based on the same. With those lyrics, the director and the lyricist used to go the music director. Then the music director would compose his tune. This went on for many years.
This system was changed by Shri S D Burman sahib. I have worked a lot with him, and, I used to always address him 'Baba'. He was known as 'Dada' (elder brother), but I used to call him 'Baba', the way one addresses his father. So, the system tune first was started by Burman sahib.")
(Source: Saregama 5 CD Series on SD Burman – The Legends)
Later, Begum Akhtar and Gulzar Sahib too have supported the importance of tune first:
Begum Akhtar: The queen of the Ghazals and melody has subsequently gone on record that, "The 'sur' of the singer should make the desired impact. Lyrics come later". ('A tribute to the queen of Ghazals' an article by Amarendra Dhaneshwar in Mumbai Mirror dated February 22, 2009.)
Gulzar Sahib: "I believe that in any song that becomes a hit, the primary factors are the rhythm and the tune. The words follow. In fact, the quality of the words depends on how much it matches the melody and the beat. That is why I consider the role of the lyricist as secondary to that of the composer."
(Bollywood Melodies by Ganesh Anantharaman – Page 133)
Songs and Background Music (Some instances):
1951 – Baazi – Tadbir se bigdi hui taqdeer banale – Sahir – Geeta Roy (Dutt)
"I started experimenting in Baazi. I thought of mixing western tune with that of Ghazal,' and Sahir wrote a Ghazal on my request." (Sargamer Nikhad).
Sahir's reaction to the Baazi experiment
"Sahir wrote the lyrics and wanted the song to be sung in a mujra style. Burman Dada would have none of it and composed a jazzy tune. Dada also asked Geeta Roy (Dutt) to sing it. During the rehearsal Sahir didn't like it one bit and went to complain to the director Guru Dutt, who asked Dada what the matter was. Dada asked Guru Dutt to decide who was the music director, "Sahir or I?" Guru Dutt conveyed to Sahir that Dada will do as he wishes. Sahir then and there decided that he will never write again for S. D. Burman, but changed his mind after the song became super-hit and the film too was a big draw for the audience who used to return again and again."
(Source: Kato ki Roy – Tadbir se bigdi hui taqdeer – Geeta Roy)
1951 – Buzdil – Majhdhar mein Kashti Doob Gayi – Kaifi Azmi – Lata Mangeshkar
Kaifi Azmi Sahib was another well-known writer who was used to writing poetry based on inspiration and for his personal pleasure. Kaifi ji had a sense of humour to convey what he went through when he was asked by Dada to pen his words to fit in the meter of tune composed by Dada. Kaifi Sahib, in an interview' has gone on record as follows:
 Kaifi Azmi, "I could write for films, was itself a surprise to me! The music director was S.D. Burman; and the situation was explained to me by Shaheed Bhai (Shaheed Latif, the director). We both went one night to meet S. D. Burman sahib, who gave us the tune. The system was that one had to write lyrics based on the tune. The music director creates the tune first, exactly the same way that a grave has been dug up, and one has to bring in a dead body of the same size. Sometimes the head does not fit in, or else the feet get left out! It so happened that in my song, the lyrics fit the meter perfectly. From this they realized, that I could bury the right sized bodies, hence they continued with me!"
Listen to Kaifi Sahib's interview from 5.20 to 6.27 minutes:
Majhdhar mein kashti doob gayi, penned by Kaifi sahib and sung by Surinder Kaur
1951 – Buzdil – Jhan jhan jhan payal baaje – Shailendra  – Lata
Sachinda always felt that pure classical music was not meant for Hindi film songs. This is what he wrote:
"I directed music for the film Buzdil produced by Film Arts. Shaheed Latif was the director and Shailendra was the lyricist. I want to speak about the song Jhan jhan jhan payal baaje in the film. The tune was set in Natbehag raga of Agra Gharana. I was enthralled after listening to the song from Ustad Faiyaz Khan in 1935. The song, sung with a petite and sharp rhythm, scored and tuned by Khan Sahib, still rings in my ears. Inspiration of the song was so intense that I tried to compose a tune in Bengali using it. I used it in Buzdil with the same first line and Lata as the singer.
I have said earlier that it is very difficult to popularise Hindi film music with a classical base. I used the classical form in the asthayi part of the song and kirtan in the antara. Common public appreciated this effort of mixing kirtan and classical form of music; at the same time the puritan classical singers praised the effort for popularising classical music." (Sargamer Nikhad) 
Improvisation by S.D. Burman (Known as Korta in Bengal)
At the Bengal Music Conference in 1934, inaugurated by Rabindranath Tagore, Sachin Dev Burman was asked to sing after Ustad Faiyaz Khan. Here too he displayed his knack for improvisation. Ustad Faiyaz Khan had finished with 'Jhan, jhan, jhan…', a song that spellbound the audience. Karta began with the same song in Bangla, 'Jhan, jhan, jhan – manjira baaje'. The audience roared in unison and Karta extended the song to last more than half an hour. Sukla Devi vividly remembers how Ustad Faiyaz Khan came to the stage and hugged Karta.
(Source: 'Dadababu', an article on Kumar Sachindra Dev Burman by Abhijit Das Gupta)
Enjoy both the versions of the song – Lata in Hindi and Sachinda in Bangla:
1937 – Non film – Jhan, jhan, jhan, jhan manjira baaje – Ajay Bhattacharya – S.D Burman
1951 – Buzdil  – Jhan jhan, jhan, jhan manjira baaje – Shailendra – Lata
1952 – Jaal – Yeh raat yeh chandni phir kahaan – Sahir – Hemant Kumar
 RD Burman on his Baba
He (Baba) used to love to experiment. Even in Jaal, when he (Sahir) wrote the song Yeh raat ye chandni, he transformed its ghazal mood giving it a regular stressed beat. When he sang the tune to Sahir Ludhianvi, Sahir laughed. My father also insisted that Hemant Kumar should sing that song even though everyone had wanted Talat Mahmood to sing it.
When the song was recorded by Hemant Kumar, Guru Dutt wanted to re-dub the song in Rafi Sahib's voice. My father said, 'Nothing doing.' During the production of Jaal, the song Yeh raat ye chandni started growing on everyone, so it stuck.
(Source: GURU DUTT: A LIFE IN CINEMA by NASREEN MUNNI KABIR – Page 126)
*     *     *     *     *
"When Dada hummed the tune for 'Yeh raat yeh chandni phir kahan' (Jaal-1952), Sahir laughed. When Dada suggested that he would use Hemant Kumar's vocals for this number, Sahir was in raptures. Dada stuck on to his choice and the song was a very big hit." (Source: Sdburman.com)
1957 – Paying Guest – O nigahen mastana – Majrooh Sultanpuri – Kishore Kumar and Asha Bhosle
One of the most marvelous experiments that Sachinda carried out was in the song O nighahen mastana (Paying Guest -1957). The song is super-hit even today after 60 years. Young Kishore's voice, supported by Asha Bhosle's humming and alaap throughout the song, adds tremendous charm to the song. There are other songs too composed by Burman Dada in which one of the singers has hummed, but I think O nighahen mastana is one of the best by Dada.
The unique thing about this song is that when the second antara gets over, the interlude music and the lights start fading out till the music can be hardly heard. While the remaining lights dim out, the third antara is sung in a softer tone:
Basti ke diyon ko bujh jaane de,
Lehraake na ruk-ruk jaana,
Chaahat ka labon pe na aane de,
Yehi pyaar ka hai zamaana
As these lines are being sung, the heroine closes her eyes and starts daydreaming. No sooner is the last line over, the music stops and there is a momentary silence, with Nutan moving forward, expecting to be kissed. That is when Dev Anand playfully shakes Nutan by her ears, bringing her out from her reverie. And now, the music and Kishore's singing both pick up with a bang in the third antara.
What a romantic effect this creates! No wonder girls used to swoon and fall in love with Dev Anand.
It is one of the most romantic songs ever created by any music director.
O nighahen mastana (Watch from 3.00 minutes):
1958 – Kala Pani – Hum bekhudi mein – Majrooh Sultanpuri – Mohd Rafi
Sachinda: "In another Navketan production Kala Pani, as the music director, in one of the songs I used the rhythm of a ghazal in the mukhda and geet in the antara. The first line was, Hum bekhudi mein tum ko pukare chale gaye. I used Mohammed Rafi for this song." (Sargamer Nikhad) 
Pandit Ram Narayan (the Sarangi player born on 25.12.1927) had heard song Le rasool se jo musalmaan badal gaya during Muharram days in Lahore. It is supposed be based on a folk tune (Marsiya tune), sung by Shias. Dada loved to create his songs based on folk tunes. Dada composed two songs on this tune, first a Bengali song Ghum Bhulechi sung by Dada, followed by Hum bekhudi mein in Kala Pani (1958).
While Ghum bhulechi is a very soothing song in Dada's inimitable voice, Hum bekhudi mein is the first full-fledged ghazal that Mohammed Rafi sang. Under SDB one finds Rafi's soothing voice with only a few instruments used by Dada – Sarangi, tabla, gunghroo, khadtal and harmonium.
Suresh C. Verma, a diehard fan of Sachinda,"I still remember Dev Saab  had booked the third page of SCREEN for a long time, carrying an advertisement of Kala Pani, which had a few contemporary composers lavishly praising this composition in print." 
Listen to both the versions, Ghum Bhulechi in Bangla sung by Sachinda, and Hum bekhudi mein in Hindi by Rafi, in our interview with Pandit Ram Narayan on S. D. Burman (Part One).
(1.27 to 4.50 minutes)
1958 – Kala Pani – Background music – Interview of J.V. Acharya (Sitarist)
(J.V. Acharya was born on July 4, 1928. Extracts from an interview done on February 9, 2012. Our questions are in italics)
Acharya: Burman Dada wanted to compose background music in a film. There was sound of press; printing press which makes a lot of noise. Which was that film… Kala Pani (1958).
Dada called me, asking me to come to Bombay Lab (Bombay Film Laboratories) with my sitar. I wondered what the matter was! I went there with my sitar. He explained to me, "This is the sound of the press. Now you play your sitar".
I asked Dada, 'In so much of noise, how can the music of my single sitar be heard!" Dada asked me to play 'Jham-jhama' on my sitar.  
What is jham-jhama?
Acharya: Jham-jhama is played like, Jhalak, jhalak, jhalak, jhaga, jhaga, jhaga (repeats these words in quick succession). That is how it is played. (He smiles, we smile too).
Dada used to experiment like this! (Looking at us) Now you tell me, in title (background) music, minimum 50, 60, or 100 musicians, at least 50 musicians were being used in the orchestra in those days.
If we look at Kala Pani, along-with the press sound there will be one sitar playing?
Acharya: Dada increased the sitar music!
Only one sitar is playing?
Acharya: That is the only instrument you will hear.
Only one sitar?
Acharya: Yes!
How fabulous! Fantastic! Yeh unka idea tha?
Acharya: That was his idea. He said, 'Play jham-jhama.' He knows about the instrument. He knows what is jham-jhama. That's why he told me how to play it. I played as I knew and Dada said, 'This is what I want.' (Acharya ji merrily laughs)
Kala Pani was released in 1958.
Acharya: I have worked for 50, 50 to 51 years.
Watch our interview 'J. V. Acharya on Sachin Dev Burman Dada (Part Two)' from 0.00 to 5.40 minutes
1963 – Bandini – Background music – Interview of Music Director Pyarelal
Besides using a single instrument for background music in Kala Pani, Dada used a single instrument for a scene in Bandini (1963). In our interview Music Director Pyarelal, who was a violinist during those days, told us that there was a scene in Bandini (1963) in which Nutan, the heroine, is shown running around trees for few minutes. Anthony Gonsalves, the arranger (under Assistant R.D. Burman), prepared some music which everyone liked. But S.D. Burman was not impressed, and rejected it.
Dada kept on thinking and finally everyone on the sets got bored. That's when Dada heard flautist Kamal Mitra, who was also getting bored, fiddling with the flute by putting his thumb on the wrong end of the flute and creating a noise, 'tup, tup, tup' like that. Dada asked him to do it in front of the mike, and used it as the background music for that scene. This was appreciated by Bimal Roy and everyone else.
Pyarelal ji adds, 'Dada's thinking was different. Whatever others did, Dada used to think in a different way. And, it used to be good'.
Watch our Interview with Music Director Pyarelal:
Background Music Not Required
Late 1950s – Film Unknown
Pandit Ram Narayan: There was a film being directed by Raj Khosla. I don't remember the name. There was a scene of a jungle, and hills, and some utter confusion (ut-patang). Raj Khosla wanted Burman Dada to compose background music with tremendous (zabardast) sound effects.
The director thought the background music will be 'zabardast'. Dada announced the scene doesn't require any background music, silence will be better'. Later everyone agreed that 'No music' was the right thing to do. There was originality in the thinking of Dada. That was Dada.
Watch our interview with Pandit Ram Narayan (Part Two) from 4.26 to 5.57 minutes
Richa Lakhanpal assisted Moti Lalwani in developing this article. Richa has assisted Moti Lalwani in conducting 50+ interviews, both in audio and video, on SD Burman.
—————
The opinions shared by the writer is his personal opinion and does not reflect the opinion of Silhouette Magazine. The writer is solely responsible for any claims arising out of the contents of this article.
The Genius of SD Burman: Silhouette Exclusive October Special Features
Pioneering Experiments that Became Trends: SD Burman and His Experiments (Part-I) – By Moti Lalwani
Evergreen Hits of Dev Anand-Hemant Kumar – By Peeyush Sharma and Antara
'Deewana Mastana Hua Dil' – Mesmerizing Music of SD Burman-Majrooh (Oct 1 Anniversary Special) – By Peeyush Sharma
The Tender Musical Tête-à-tête in Chupke Se Mile (Genius of SD Burman) – By Anand Desai and Antara
When Kishore Protested and SD Burman Persisted: The Making of Dukhi Man Mere – By Peeyush Sharma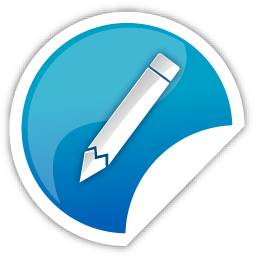 Whether you are new or veteran, you are important. Please contribute with your articles on cinema, we are looking forward for an association. Send your writings to amitava@silhouette-magazine.com
Silhouette Magazine publishes articles, reviews, critiques and interviews and other cinema-related works, artworks, photographs and other publishable material contributed by writers and critics as a friendly gesture. The opinions shared by the writers and critics are their personal opinion and does not reflect the opinion of Silhouette Magazine. Images on Silhouette Magazine are posted for the sole purpose of academic interest and to illuminate the text. The images and screen shots are the copyright of their original owners. Silhouette Magazine strives to provide attribution wherever possible. Images used in the posts have been procured from the contributors themselves, public forums, social networking sites, publicity releases, YouTube, Pixabay and Creative Commons. Please inform us if any of the images used here are copyrighted, we will pull those images down.