10 Most Loved Duets of Geeta Dutt
As a tribute to the Queen of Bhaav Gayaki, I revisit some of my most favourite duets of Geeta Dutt that create a charming world of evergreen music. She put her heart and soul into each and every song she sang, What stood out was a unique style, rendition, gayaki and that added edge that made these songs reach a new level altogether.
(Pictures used in this article are courtesy The Magical Voice of Geeta Dutt Facebook Group, geetadutt.com, Google Image Search and YouTube)
Time has odd ways of showing its power.  It changes, moulds, shapes, breaks and creates. Stars rise and fade out, trends come and go but some things rise above the ordinary to maintain their magic, generations through.
Geeta Dutt, the singer with the dulcet voice dipped in honey and sugar, had the unusual ability to carry the listener away into the world she created with her music. Her characteristic lilt would lend an extra edge to her songs, an added dash of masti, a deeper agony, a tingling laughter, a searing pain… You don't simply listen to her songs. You feel and live them.
Today, my journey is through my most favourite duets of Geeta Dutt that create a charming world of evergreen music. She not only holds her ground against her male counterpart – each one of them a legend in his own right but creates her own space, a unique style, which makes these songs cut a new level altogether.
Jai Jagdish Hare
One of the most spiritual songs of Hindi film music, this adaptation of Jaidev's Geet Govind which delves into five of the 10 avatars of Vishnu, is in a class of its own.  Bankim Chandra Chatterjee in his novel Anandmath penned those exact Sanskrit lyrics and what you hear is the same composition set to tune by Hemant Kumar. Hemant Kumar's expertise in Bengal's bhaktigeeti  coupled with his grip over Sanskrit sloka rendition finds the perfect harmonious converse in Geeta Dutt's bhaav gayaki.
The challenge with Jai Jagdish Hare was that two different melodies were running parallel and simultaneously rendered by two singers (Hemant Kumar and Geeta Dutt) on one single mike.
It did not help matters that Hemant Kumar was a six-footer and Geeta Dutt comparatively much shorter in height. Moreover, Geeta Dutt had to keep walking towards the mike and away from it to lower and heighten the volume of her rendition. To make matters more difficult, she had to keep climbing on and off a raised wooden plank to match height with Hemant Kumar! (Source of anecdote: Nirmal Phophalia quoting Devi Dutt)
Jai Jagdisha Hare (Anandmath, 1951) – Hemant Kumar / Hemant Kumar and Geeta Dutt
Hum aapki aankhon mein is dil ko basaa dein to
When it came to romantic songs that thrive on the conversational style, Geeta Dutt and Mohd Rafi made a smashing pair. Two songs in this list are sparkling examples of how a song can become a dialogue that expresses the thoughts, personalities and attitudes of the characters on screen.
The first one is this amazing dream sequence from Pyaasa. Notice the way, the two singers finish their lines here, each ending with a question but how.
Rafi poses the first query – simple, straightforward, love-lorn. Hum aapki aankhon mein is dil ko basaa dein to.
What Geeta replies brings him right back to terra firma – hum moond ke palkon ko is dil ko sazaa dein toh?
Notice the way Geeta teasingly finishes with a lilting "toh"? Pure romance, isn't it? At the same time, it's a premonition of what awaits Vijay – he is not going to find a place in those eyes of his beloved. They are closed for him, punishingly.
Hum aapki aankhon mein is dil ko basaa dein to (Pyaasa, 1957) S D Burman / Sahir Ludhianvi / Geeta Dutt and Mohd Rafi
Sun sun sun sun zaalima
Now flip the coin.  If Rafi is keen on the chhed-chhad, trust Geeta to put on the choicest tantrums with such lyrical ease that you just can't stop smiling through the song.
The gardens and fountains and the cliffs and the mountains can take a break. You don't need them to proclaim your love. How about choosing a garage with cars and tyres and tubes and asbestos sheds and corrugated partitions! And actually make it look so much fun and romantic that you almost end up deciding that the garage is quite the best place for wooing your girl with a love song!
With a cocked Kashmiri cap, a scarf round his neck, grease on his cheek and a lopsided smile, Guru Dutt flirtatiously chases Shyama all around the packed garage. Climb every car, crawl up its bonnet, sit on its roof and sing…
Shyama with two long pigtails tied with ribbons (when was the last time we used ribbons on pigtails I can't even remember) and clad in overalls sort of a long skirt is all fire and brimstone as she turns around and puts Guru Dutt right on the backfoot, dismissing all his 'kasam' and 'pyar' as a bunch of lies.
You can almost visualize Rafi and Geeta Dutt smiling as they enjoy the song thoroughly. Geeta's inimitable masti oozes in every word… mimicking and mocking Rafi with all candour with "jaah, jaah, jaah, jaah bewafaaa." The way she pulls on the "kaisa pyar, kaisi preet re-e-e-e"…. and finishing it with an emphatic "kasammm!"…. Unparalleled!! Rafi's boisterous style matches Geeta's dismissals word for word with the little embellishments "arre waah" or "gayaaaaah" adding to the magic.
If Rafi declares:
dur kab talak rahu, phul tu hai rang main
main toh hoon tere liye, dor tu patang main
Pat comes Geeta's answer:
kat gayi patang ji, dor abb na daliye
aur kisi ke saamne jaa ke dil uchhaaliye
If Guru Dutt winks, Shyama topples his cap. If he pokes her, she pokes him right back. Mars and Venus are evenly matched.
A perfect romantic song in the most unlikely setting! Majrooh Sultanpuri brings the song right to the level of the common, ordinary layman with OP Nayyar's foot-tapping ever-lasting music.
Love can blossom anywhere and this song is all about romance between the ordinary people amid their ordinary world and yet it is so astonishingly sweet.
Sun sun sun sun zaalima (Aar Paar, 1954) O P Nayyar / Majrooh Sultanpuri / Geeta Dutt and Mohd Rafi
Jaane kahaan mera jigar gaya ji
Another one in the series of full-on masti songs, this one sparkles with mischief and love. Two colleagues decide to have a little chat about how to locate a lost heart when the rest of the office is out for lunch. Innocuous and funny, delightful and romantic, this beauty from Mr and Mrs 55 is easily one of the biggest hits of the irrepressible Johny Walker.
You have the two lovebirds debating all kinds of possibilities about where the poor heart, which was right here a minute could have disappeared, trade charges of theft (tune to nahin hai churaya mera maal re) and miscalculation (yahaan usey laaye kaahe ko bina kaam re) and ponder over how quickly it can be traced (jaldi jaldi dhoondo ke hone lagi shaam re).
Lost in their own world of hunting for the lost heart, the two end up on all fours under a table, oblivious to their amused colleagues who have collected around them.  Talk of delightful office romances, this Geeta-Rafi duet from OP Nayyar and Majrooh Sultanpuri takes the cake.
Jaane kahaan mera jigar gaya ji (Mr and Mrs '55, 1955) O P Nayyar / Majrooh Sultanpuri / Geeta Dutt and Mohd Rafi
Rim jhim ke taraane leke aayi barsaat
This song in Kala Bazar (1960) is picturised on Dev Anand and Waheeda Rehman with the song playing only in the background. Geeta Dutt and Mohd Rafi sing with their heart and soul a beautiful tune composed by SD Burman to lyrics by Shailendra.
The song became the most iconic rain song and is spontaneously remembered with the pitter-patter of rain. It catches the mood perfectly, the rhythm of falling rain drops and the romance. The moments the clouds gather and the first drops fall this song starts playing at the back of the mind of many a music lover.
bheege tan man pade ras ki puhaar
pyaar ka sandesa laayi barkha bahaar
mai na bolu aankhein kare ankhiyo se baat
The usage of the song in the background is beautifully brought forth in the lyrics by Shailendra.
Rimjhim ke taraane leke (Kala Bazar, 1960) SD Burman / Shailendra / Geeta Dutt and Mohd Rafi. The song is interspersed in a scene.
Mujhko tum jo mile yeh jahaan mil gaya
Romantic duets there are aplenty. But think of romance as a soothing, gentle breeze in a moolit night, and this song comes to mind. Hemant Kumar and Geeta Dutt got together for some great duets not only in Hindi but also in Bangla and this one surely is one of the best of their repertoire together.
Composed by Geeta Dutt's brother Mukul Roy, this song is steeped in the Bengal style of music – soft, serene, sugar-coated. Geeta Dutt's sweetness is perfectly matched with Hemant Kumar's deep romanticism. When Hemant Kumar begins the song with a spontaneous humming, it immediately sets the mood of something leisurely and melodious.
The picturisation is regular stuff… no great shakes. Pradeep Kumar looks all sophisticated and slick in his silk dressing gown and Mala Sinha is typically coy. It's a terrace and the lovers have a washing line of drying clothes, a ladder and a studio moon for company. But even if you don't watch the scene, soak in the serenity of the music and get ready to be air-lifted into a world of melodious romance. 
Mujhko tum jo mile (Detective, 1958) Mukul Roy / Shailendra / Geeta Dutt and Hemant Kumar
Gumsum sa yeh jahaan yet raat yeh hawa
Romance as it was in the golden era – soft and delicate. Two lovers enjoy the moonlit night among the trees and rocks. Hemant Kumar and his style of music shines in this song – of creating melodies straight from the heart, soaked in softness. Sunil Dutt with his boy next door good looks and Shyama flit among the trees, happy, joyful and enjoying their moments together.
It's a song that makes you hum along and smile as you do. Geeta's dulcet voice begins the song with an ultra-sweet 'gumsum sa yeh jahaan, yeh raat yeh hawa' and as if on cue, Hemant Kumar raises the pitch with 'ik saath aaj do dil-l-l-l-l, dhadkenge dilruba' and the music sticks follow with the tingling tung-tung-tung sound – a trademark style of Hemant Kumar's music. Enjoy this beauty.
Gumsum sa yeh jahaan (Duniya Jhukti Hai, 1960) Hemant Kumar / Rajinder Krishen / Geeta Dutt and Hemant Kumar
Yeh hai Bombay meri jaan
This isn't a typical duet but a satirical sketch of the big, bad city of Mumbai, which went on to become iconic. If you are wondering why I included this one, since it's more of a Rafi song than Geeta, just listen to the one stanza that Geeta gets in the fag end of the song. She leaves her stamp, emphatically.
When Rafi cribs, insaan ka nahin kahin naam-o-nishaan or bekaaron ke hain kayi naam yahan, Geeta brings up the brighter side. Bombay'(not Bambay, as Rafi croons) isn't all that bad, she emphasizes. Jo hai karta woh hai bharta hai yahaan ka yeh chalan – you get what you give to the city, you reap exactly what you sow.
Dadaaa-geeri nahin chalne ki yahan, she warns with that delightful lilt. Get the point?
Yeh hai Bombay meri jaan (CID, 1956) O P Nayyar / Majrooh Sultanpuri / Geeta Dutt and Mohd Rafi
Aan milo aan milo shyam saanware
Reworked from SD Burman's own Bengali hit Rongila re, this song from Bimal Roy's Devdas is a shining example of the use of the beautiful Vaishnavi Baul music in Hindi film music. Keeping to his trademark style, SD Burman made minimal use of instruments with the prominent ektara resounding – a typical Baul instrument.
Shot with sensitivity and a deep understanding of the Bengal hinterland, amid sprawling green orchards, the music helps accentuate the bhaav gayaki in the voices of Geeta Dutt and Manna Dey. SD Burman uses the kirtan angik tradition of Bengal with a folk Baul tinge and a deeper spiritual connect, making this lovely number an ever popular one although on-screen you don't have any star cast to speak of.  Sahir Ludhianvi's lyrics sketch the Radha-Krishna imagery powerfully, proving yet again that music knows no barriers.
Aan milo aan milo shyam saanware (Devdas, 1955) SD Burman / Sahir Ludhianvi / Geeta Dutt and Manna Dey
Chupke se mile pyaase pyaase
It's a conversation, a relay, a give-and-take. It's poetry, recited simply so, and then weaved into a tune. Dev Anand, the musician-singer is being put to test by his lady love Nutan with a "let-me-see-if-you-can-make-a-song-of-this" kind of challenge.
On the face of it, it's a duet. But it has parts where each singer sings his/her own tune separately and yet together, two parallel tracks that never submerge the other, never overshadow. Simply put, it's a game in music in perfect harmony and sublime love.
Geeta Dutt begins with just the whimsical and thoughtful recitation of the opening lines. It isn't a song yet but the rendition of the mukhda itself is musical with Nutan complementing Geeta with perfect expressions. The suave and smart Dev Anand ponders for a moment and then picks up the cue with Rafi as the matching voice, playfully stringing the lines in tune.
Who else but Geeta can be as emotive, making the words sound as soft as feather, as lyrical as the rain and as delicate as the finest glass.  Music maestro SD Burman must have asked her to make her voice swoon to the words because that's exactly what Nutan does on screen…well, almost!
One is amazed at the sheer brilliance of rhythm of the music director and arranger and pure expertise of the singers. Needless to say, it is extremely difficult to sing a parallel different tune, even as the aalap, and both Geeta and Rafi do an awe-inspiring job.
Extracted from the essay on this stunning composition and one-of-a-kind duet: The Tender Musical Tête-à-tête in Chupke Se Mile (Genius of SD Burman)
Chupke se mile pyaase pyaase (Manzil, 1960) S D Burman / Majrooh Sultanpuri / Geeta Dutt and Mohd Rafi
And a Bonus 11th song
"She would have the typical two curly locks of hair across her forehead, a bunch of bangles on one arm, lovely sarees and hand-picked jewellery. Her steady companion would be her batua bag (a little pouch) in which she carried her favourite zarda paan. Her brothers Ranjit Roy and Mukul Roy also enjoyed their paan and the family tradition continued," says Tapati Dutta, Geeta Dutt (Roy's) niece recounting memories of her legendary aunt.
This duet by Geeta Dutt and Hemant Kumar is pure mishti paan – succulent with the lingering juicy sweetness and continues to enthrall long after it has ended.
The song begins with this astonishing Senza Misura by Geeta ("That standalone part is rhythmless so it is Senza Misura. Such ushers are used to dramatise the coming song," explains Manek Premchand, author of several books on music including Hitting the Right Notes and Talat Mahmood: The Velvet Voice) and the camera pans to show the "chaaron taraf hai veerane, o saajana" creating the setting for the separation in the wilderness.
Geeta's melodious voice rings out as the camera closes up on Nutan's stricken face:
Chhoota hai jo daaman tera
Manzil manzil hai andhera-a-a-a (delightful quiver!!!)
O saajana
Hemant Kumar picks it up from there:
Ja dilruba
Tere saath chala dil mera
Rahe pyar nigehbaan tera
Hemant Kumar also does a tera-a-a-a but Geeta's sweetness is instant hike in sugar levels 🙂
And then the antara begins with a delectable "haiii-yy-o"
Zara dekh tadapna mera
manzil manzil hai andhera-a-a-a
What to do when your heart does a somersault on this andhera-a-a-a… phew!
The song concludes with a delectable Doo-wop (the harmonising backing vocals supporting the longing-laden O saajana by Geeta and Hemant Kumar )
An amazing composition by Anil Biswas to words written by Majrooh Sahab, this duet from Heer (1956) has a princely Pradeep Kumar with a flowing robe and an astonishingly effervescent, dreamy Nutan.
I couldn't help sharing this mishti paan with just the right amount of mishti supaari as a bonus 11th song – haii-yy-o!
O saajana (Heer, 1956) Anil Biswas / Majrooh Sultanpuri / Geeta Dutt and Mohd Rafi
More to read on Geeta Dutt
Geeta Dutt – The Skylark Who Sang From The Heart
Eternal Wait: The Story Of The Dark Girl By The Meghna (Geeta Dutt)
The Language Versatility of Geeta Dutt – A Rare Depth of Feeling
The Mesmerizing Moods of Jaane Kya Tune Kahi (Pyaasa)
The Tender Musical Tête-à-tête in Chupke Se Mile (Genius of SD Burman)
Geeta Dutt – The Singer with the Golden Heart
Moments with 'Geetu Pishi' – Remembering Geeta Dutt
The Queen of Bhaav Gayaki – Geeta Dutt
Hope you enjoyed reading…
… we have a small favour to ask. More people are reading and supporting our creative, informative and analytical posts than ever before. And yes, we are firmly set on the path we chose when we started… our twin magazines Learning and Creativity and Silhouette Magazine (LnC-Silhouette) will be accessible to all, across the world.
We are editorially independent, not funded, supported or influenced by investors or agencies. We try to keep our content easily readable in an undisturbed interface, not swamped by advertisements and pop-ups. Our mission is to provide a platform you can call your own creative outlet and everyone from renowned authors and critics to budding bloggers, artists, teen writers and kids love to build their own space here and share with the world.
When readers like you contribute, big or small, it goes directly into funding our initiative. Your support helps us to keep striving towards making our content better. And yes, we need to build on this year after year. Support LnC-Silhouette with a little amount – and it only takes a minute. Thank you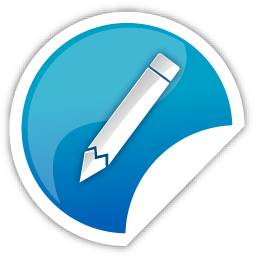 Whether you are new or veteran, you are important. Please contribute with your articles on cinema, we are looking forward for an association. Send your writings to amitava@silhouette-magazine.com
Silhouette Magazine publishes articles, reviews, critiques and interviews and other cinema-related works, artworks, photographs and other publishable material contributed by writers and critics as a friendly gesture. The opinions shared by the writers and critics are their personal opinion and does not reflect the opinion of Silhouette Magazine. Images on Silhouette Magazine are posted for the sole purpose of academic interest and to illuminate the text. The images and screen shots are the copyright of their original owners. Silhouette Magazine strives to provide attribution wherever possible. Images used in the posts have been procured from the contributors themselves, public forums, social networking sites, publicity releases, YouTube, Pixabay and Creative Commons. Please inform us if any of the images used here are copyrighted, we will pull those images down.