Rahe Na Rahe Hum: 'Mahanayika' Suchitra Sen's Aura Lingers On…
Suchitra Sen, the enigma, the star, the ethereal beauty, the style icon, an actress par excellence. A tribute to the 'Mahanayika'.
Rahe na rahe hum, meheka karenge,
Ban ke kalee, ban ke sabaa, baag-e-wafaa mein 
This evergreen number from Suchitra Sen's classic film Mamta aptly captures the enduring magic of this legendary actress… such flowers keep spreading their fragrance even when they have dropped off the stem. Her cult classic Bengali films continue to enjoy repeat runs on Bengali TV channels. Four of her seven Hindi films are considered milestones (she is one actress who had the shortest of forays in the national mainstream and yet left an indelible mark). Suchitra Sen lives… in the hearts of thousands of cine fans.
Yet, despite being Bengal's greatest star, referred to as "Mahanayika" (the star of stars), Suchitra Sen had consciously chosen to step into oblivion at a time when she was still enjoying lead roles and she remained an enigma till her last.
She had been living the life of a recluse for 36 years, immersing herself deeply into spiritualism. She built her career on her own terms, always referred to as a respectful  "Madame" or "Mrs Sen" and then she chose a life away from the public and the limelight, fiercely protecting her privacy with absolutely no pictures or quotes of her appearing in the media. She came, she conquered and then she quietly walked away…
Suchitra Sen: The Legend
Suchitra Sen, the enigma, the star, the ethereal beauty, the style icon, an actress par excellence, has been the undisputed Queen of Hearts for Bengali cine fans across generations. Born in 1931 in Pabna, Bangladesh, Suchitra Sen stepped into the world of movies in 1951, four years after her marriage to Dibanath Sen.
Her pairing with Bengal's King of Hearts Uttam Kumar created classic romantic hits (Agnipariksha, Harano Sur, Saptapadi, Pathey Holo Deri, Kamal Lata, Indrani, Sabar Upore, Suryatoran, Shaare Chuattor, Sadanander Mela, Jiban Trishna, Ekti Raat, Chaawa Paawa, Shapmochan, Bipasha, Priyo Bandhobi, Grihaprabesh, Naborag, Trijama, Rajlakshmi Srikanto, Har Mana Har, Alo Amar Alo, Ora Thakey Odhare, Sagarika, and others) that have enjoyed ageless popularity and are watched, loved and admired even to this day.
The sky rocketing popularity of this romantic pair created a benchmark that remains unchallenged to this day. No other romantic pair in Bengali cinema in the subsequent decades have been able to match up to the magic created by Suchitra Sen and Uttam Kumar.
A classical Indian beauty with incredibly photogenic face, redoubtable screen persona, an enchanting pearly white smile, impressive dignity and amazing acting talents, Suchitra Sen was a unique combination of looks and abilities that helped leading film directors weave stories that featured her as the central character, a notable departure in an industry that has traditionally banked on male dominated storylines.
Later in her career, when Suchitra Sen made a conscious effort to do films that were different from the romantic hits, to establish herself as an actress in her own right, she came up with award winning performances in roles that exploited her histrionic skills in all possible challenges. Saat Paake Bandha, Uttor Phalguni (later remade in Hindi as Mamta), Dweep Jele Jai, Dutta… each a classic on celluloid. She was the second Indian actress to be awarded in an international film festival (Best Actress award for Saat Paake Bandha in the 1963 Moscow film festival).
Says Peeyush Sharma, the Consulting Editor of Silhouette Magazine who was also the founder secretary of Vintage Hindi film music Lovers Association in Bangalore in mid 80s, "I firmly believe that no other actress has touched the heights that Suchitra has in Indian cinema. Her use of her expressive face to emote and react and her mesmerizing eyes were unique. I remember Waheeda Rehman telling me that she knew she had a huge challenge when she accepted Khamoshi and at one point she asked director Asit Sen not to show the Bengali original (Dweep Jele Jai), or she would not be able to deliver what ever she was doing. I hold Waheeda ji on top of my list of outstanding actresses, yet Suchitra Sen remained unparalleled. Similarly in Kora Kagaz, there was no comparison."
Gulzar's Aandhi, Asit Sen's Mamta and Bimal Roy's Devdas are three unforgettable Hindi films Suchitra Sen did in her illustrious career (out of a total tally of just 7 Hindi films). Each of these three films was a path-breaker for its storyline, acting performances and direction.
We have loved her films, admired her awe-inspiring charisma and wondered how she has been able to wow cine buffs across generations till today. It does not matter to those who love her cinema that her films were in black and white, mostly shot within the studio… What we keep watching over and over again is those bottom angle shots that captured her ethereal beauty in part-light-part-darkness, those tear-welled eyes that wouldn't shed their tears but made the viewers cry and that amazing spontaneity of performance.
Suchitra Sen left an indelible mark
When my colleague (a Punjabi of the today generation) asked me for some DVDs of the romantic hits of Suchitra Sen and Uttam Kumar it surprised me to see that a person who has had no exposure to classic Bengali films would want to watch old black-and-white films in a language she does not understand. When I inquired, she said the cover photograph of the book Uttam Kumar Suchitra Sen – Bengali Cinema's First Couple had fascinated her and that she wanted to see what this famous "chemistry" was all about. That made me realize the impact and ageless magic of this iconic pair – it refuses to fade away although cinema has moved miles ahead, in terms of technique, tools and thematic content.
With just 60 films (with Bengali and Hindi put together), Suchitra Sen's repertoire is much lesser than her contemporaries or even her most famous co-star Uttam Kumar (who is said to have done over 200 films). However, despite the very limited body of work, she set milestones in cinematic proficiency and incredible star popularity that other actresses have found hard to match.
"Be it her carriage, demeanour, attitude towards life, or even her sudden retirement and withdrawal from public life, Suchitra remains a mystery… A look at Suchitra's life and films reveals an intelligent woman intensely aware of her capabilities and charisma, and who went to great length to retain her mystique," writes Maitreyee in her book Uttam Kumar And Suchitra Sen: Bengali Cinemas First Couple.
Observes Peeyush Sharma, "In all the Uttam-Suchitra films I have seen (and being an Uttam fan, I saw most of them), never have I seen Suchitra not beating Uttam hands down in histrionics and performance. I might have not liked it in my younger days, but that is what it is and Suchitra remain an enigma, a legend for all time."
Chhupa lo yun dil mein pyar mera (Mamta, 1966) Roshan / Majrooh Sultanpuri / Lata Mangeshkar and Hemant Kumar
The timeless X-factor
What makes Suchitra Sen's films retain their aura and appeal is the actress' ability to choose films that were strong in story content, where her role and character was clearly etched and she practically occupied equivalent screen space with her male co-star.
It could be a hilarious romantic comedy such as Chaowa Paawa   (a adaptation of Frank Capra's iconic It Happened One Night) or Ekti Raat or a story with a tragic end such as Shilpi – her role was as important and as critical as the hero's.
Not content with playing just the romantic interest, Suchitra ensured her character on the screen had a definite purpose and a space of its own.
Think about Roma in Harano Sur and her quiet struggle to revive the memories of Alok who is suffering from amnesia, or the fiery temper of the Anglo-Indian girl Reena Brown in Saptapadi; the fiercely self respecting Shakuntala of Jiban Trishna; the courageous and passionate Paro of Devdas; the proud activist of Suryatoran (where she played a role modelled on Dominique, the female lead in Ayn Rand's bestseller The Fountainhead), the ambitious and dignified Aarti of Aandhi – each role is etched in the viewer's memory for her understated performance and uncanny ability to emote through her eyes and expressions, using dialogues only where necessary.
Gouri Chatterjee, in a tribute to Suchitra Sen in Open the magazine, says, "Suchitra Sen signified the acme of modernity to the Bengali middle-class of the 1950s and 1960s playing characters who speak English with apparent ease, wear chic clothes, and have careers which they usually choose to put on hold. She was not an actress; her greatest performance was in playing herself: Suchitra Sen, the luminous superstar. And with her reclusiveness, she cannily created a legend of herself."
Her acting prowess and her impressive ability to carry a film to success squarely on her shoulders prompted leading filmmakers of the era to write scripts that had her as the central character. Asit Sen's Dweep Jele Jai had her playing the golden-hearted nurse Radha who loses her own sanity in her bid to cure her patient (the film was later remade in Hindi as Khamoshi with Waheeda Rehman playing Radha).
To do justice to Sarat Chandra Chatterjee's novels that are famous for their strong  and bold female characters, Suchitra Sen was the first choice – be it the quiet dignity of Achala in Grihadaha or the bold confidence of Bijoya in Dutta and Paro in Devdas or the title roles of Kamallata in Kamal Lata or Rajlakshmi in Rajlakshmi Srikanto – her personality and magnetic screen presence gave an added dimension to these powerful literary characters.
Coming into films
Gouri Chatterjee, in Open the magazine, adds, "It was Dibanath who spoke to producers and studio heads for an opening for his wife, accompanied her to meetings with directors and screen tests. He has even been seen, in the early days, lolling against his Morris Minor outside a studio while his wife was busy inside. And, when things turned sour, the marriage faltered, Suchitra neither divorced nor publicly disowned her wayward husband. He died in America in 1969, away from his family.
The idea of films may have come naturally to Dibanath. Apart from being exposed to Hollywood films from a early age, his father's late lamented first wife had been the sister of Bimal Roy who was already on his way to becoming a legend in Bombay. Despite the death of his sister, Bimal Roy had never lost touch with his sister's widower and his family. No wonder that Mrs Sen's foray into Bombay happened as early as 1955, barely two years after she'd entered show biz, as Paro in Bimal Roy's Devdas."
In her first brief stint with Bollywood, she did two films with Dev Anand, Bambai Ka Babu and Sarhad, Hrishikesh Mukherjee's National Award Winning film Musafir and Bimal Roy's classic Devdas, apart from a film with Bharat Bhushan named Champakali.
She did not look back at Bombay again till Asit Sen cast her in Mamta, the Hindi remake of his Bengali hit Uttor Phalguni. In both the Bengali and Hindi versions (Uttor Phalguni and Mamta), Suchitra Sen had a challenging double role – as the mother who thrown into the life of nautch girl chooses to stay away from her daughter to ensure for her a safe, educated upbringing.
Gulzar's Aandhi cast her in a remarkable role of a politician, a character reportedly inspired from the late Prime Minister Indira Gandhi. Although the film initially found itself at the receiving end of a controversy owing to its so-called similarities with the late Prime Minister, Suchitra Sen's bold and convincing portrayal earned her the National Award for her performance. Says Peeyush Sharma, "Gulzar had offered Seema to Suchitra Sen in early seventies, for various reasons it did not happen. With Gulzar's direction and Suchitra's acting it would have been another masterpiece."
Is mod se jaate hain
Movie: Aandhi (1975)
Cast: Suchitra Sen, Sanjeev Kumar, A K Hangal, Omprakash
Singers: Lata Mangeshkar, Kishore Kumar
Music: R D Burman
"While working on Aandhi (1975), Gulzar resorted to calling her 'Sir', in retaliation to her persistently calling him so, despite being friends. Such was Suchitra's persona,"  says the book Uttam Kumar And Suchitra Sen: Bengali Cinema's First Couple. "Gulzar says that he was aware of Suchitra's strong persona and he conceived the role especially for her. Suchitra wanted to dub for Aandhi in her own voice – a wish to prove her Hindi diction. Though her Hindi diction in the film had scope for much improvement, Aandhi finally established Suchitra as a successful actor in Hindi cinema."
Rahe na rahe hum
Movie: Mamta (1965)
Cast: Suchitra Sen, Ashok Kumar, Dharmendra
Singers: Lata Mangeshkar
Music: Roshan
Dutta (based on Sarat Chandra Chattopadhyay's novel), Sandhya Dwiper Shikha, Naborag, Priyo Bandhobi, Devi Choudhurani, Smriti Tuku Thaak… in all these films her role was a cut above the usual heroine roles in Indian films, her role was the focal point of the film.
Suchitra Sen commanded tremendous respect from not only her fans, but also her co-actors, directors, technicians and journalists. She is known to have been a very private person who kept her personal and professional life strictly apart. And yet her behaviour and interaction with her co-workers, co-actors  and support staff was always dignified, respectful and humble.
Those immortal songs
Music of extraordinary rich quality was an inseparable part of Suchitra Sen's career in both Bengali and Hindi films. In Bengal, her voice was primarily Sandhya Mukherjee and the duo delivered unforgettable songs that are considered cult classics. Listen to one of their earliest hits 'Gaane mor kon indradhanu' from Agnipariksha and you can't help marveling at the harkat of the 'kuhu-hu-hu-u-u-u' that Sandhya Mukherjee achieves in this amazing number, a rare feat for any singer. Picturised on a misty cliff with the budding star couple Uttam and Suchitra, this song and the film firmly cemented the duo as Bengali cinema's most loved romantic pair.
Gane mor kon indradhanu
Movie: Agnipariksha (1954)
Cast: Uttam Kumar, Suchitra Sen, Anup Kumar, Jahar Ganguly, Aparna Debi, Mihir Bhattacharya, Chandraboti Debi
Music: Anupam Ghatak
The Sandhya-Suchitra duo went on to create some unforgettable screen melodies – the romanticism of Ghum ghum chaand (Sabar Upore), the pathos of Amar jibane nei alo (Suryatoran),  the lovable Tumi na hoy rohitey kachhe (Pathey Holo Deri), the shy Ami swapne tomai dekhechhi (Bipasha), the heart-touching Ke tumi amare daako (Agnipariksha) and many more.
Ghum ghum chand jhikimiki tara
Movie: Sabar Upare (1955)
Cast: Uttam Kumar, Suchitra Sen, Chhabi Biswas, Shekhar Chatterjee, Kamal Mitra, Tulsi Chakraborty, Kali Banerjee
Singer: Sandhya Mukhopadhyay
Music: Robin Chattopadhyay
At a time when Sandhya Mukherjee's voice was synonymous with Suchitra Sen, Hemanta Mukherjee and Nachiketa Ghosh picked Geeta Dutt. With music directors Hemanta Mukherjee (better known as Hemant Kumar in Bombay film industry) (Harano Sur) and Nachiketa Ghosh (Indrani, 1958), the Suchitra Sen-Geeta Dutt combination came up with songs that were hauntingly melodious, youthful and heartwarming. Not surprisingly, among Suchitra Sen's best known melodies are those sung by Geeta Dutt as the film directors went the extra length to picturise these songs where the beauty and histrionics of Suchitra Sen fully justified Geeta Dutt's dulcet voice and vice-versa.
Ei shundor shaurnali shondhaaye
Movie: Hospital (1960)
Cast: Suchitra Sen, Ashok Kumar
Singer: Geeta Dutt
Music: Amal Mukhopadhyay
The Suchitra-Geeta association dates back to 1954, when Geeta Dutt sang a Meera Bhajan, Barse badariya sawan ki in  Grihaprabesh, filmed on Suchitra Sen. Says Sounak Gupta, "This marked the beginning of a history, the nostalgia of which haunts listeners till date. Grihaprabesh was the first film, in which Geeta Dutt sang for Suchitra Sen – the immortal combo which was then, yet to give us musical moments in films like Harano Sur, Indrani and Hospital."
Some of the most popular Bengali songs of Geeta Dutt  are picturised on Suchitra Sen – Tumi je amar (in Harano Sur), Eyi sundoro swarnali sandhyaye (in Hospital),  Jhonok jhonok konok kaankon baaje and Ogo sundoro along with the duet with Hemanta Neer chhoto khoti neyi (all three in Indrani). Needless to say, these songs are among the most famous songs for the actress as well.
Tumi je amar
Movie: Harano Sur (1957)
Cast: Suchitra Sen, Uttam Kumar, Pahadi Sanyal, Kajori Guho
Singer: Geeta Dutt
Music: Hemanta Mukherjee
In Hindi films again, Suchitra Sen's brief repertoire is studded with some evergreen songs. Bambai Ka Babu and Devdas had S D Burman spinning his melodious magic.  In Devdas, it is the music that creates a touching backdrop to a remarkable scene when Mohd Rafi's voice slowly fades in Kaheen ghani chhaon hai, lifting through the palki-bearers' sing-song Manzil ki chaah mein, and Paro and Chandramukhi cross paths, not knowing each other.
Writes Maithili Rao in  'Idealized Women and a Realist's Eye' in the book  'The Man Who Spoke in Pictures Bimal Roy', "The long-deferred moment of ironic epiphany, when the departing Paro, framed in her palanquin, and Chandramukhi, trudging along the muddy path, gaze wordlessly at each other – two women who are chained by their love for one man and never destined to meet – is a brilliant departure from the novel."  Paro (Suchitra Sen's) expressive eyes gazing at Chandramukhi (Vyjayanthimala) trying to recognize her through a telepathic emotional connect makes a matchless frame, which not surprisingly is among Suchitra Sen's most popular photographs available on the web.
Deewana mastana hua dil
Movie: Bambai Ka Babu (1960)
Cast: Dev Anand, Suchitra Sen, Nazir Hussain, Dhumal, Jagdish
Singer: Asha Bhonsle, Mohd Rafi
Music: S.D. Burman
Says Peeyush Sharma, "Many references have been made to favourites in Devdas roles, some say Saigal, some Pramathesh Barua and many say Dilip. My friend from south, the music critic, finds the one in Telugu by A Nageshwar Rao as the best. But is there any one better than Suchitra's Paro anywhere? Unmatched."
The love story with a difference Bambai Ka Babu also proved that Suchitra Sen did not shy away from trying out challenging roles even very early in her career. Adds Peeyush Sharma, "Studying Bambai Ka Babu reveals that even though Raj Khosla was not a top of the line director and had mid way developed problems with Suchitra Sen, yet the sterling performance she gave could only come from her. In late fifties, the way she portrayed the unconventional character it was unthinkable of any other contemporary. Each frame of hers is a study in how acting must be approached at in a role like that. Not only that it stands out, it is an institution in acting."
The songs of Bambai Ka Babu explored the full range of moods from melancholy to carefree abandon. And the songs picturised on Suchitra Sen (Dekhne mein bhola hai dil ka salona and Deewana mastana hua dil) topped the charts due to their undercurrent of verve and joy. Deewana mastana hua dil is perhaps the first song in Hindi films with a beautiful echo effect, when there were hardly any electronics to create any such an effect.
Dekhne mein bhola hai dil ka salona (Bambai Ka Babu, 1960) – SD Burman / Majrooh Sultanpuri / Asha Bhosle
Suchitra Sen's brief stint with Hindi cinema created two more masterpieces – Mamta and Aandhi, both remembered to this day for their eternal melodies as well as for awe-inspiring performances.
Rahe na rahe hum (Mamta) and Tere bina zindagi se koi shikwa toh nahin (Aandhi) – both featuring Suchitra were handpicked by the legendary singer Lata Mangeshkar in her list of 20 most favourite songs.
In fact, after Suchitra Sen passed away, legendary singer Lata Mangeshkar admitted that she is a great fan of the enigmatic actress, in an interview to Hindustan Times, "Suchitra Sen was one of the finest actors I have ever seen. When she did Hindi films, she would come to Mumbai. She did Bimal Roy's Devdas (1955), in which she starred opposite Dilip Kumar. She was amazing. I have seen Devdas at least 10-15 times," she said in the interview.
Recalling her chance meeting with Suchitra Sen, Lata ji said, "We used to hardly know or meet any actors back then. We went to studios and recorded our songs. Later, it would get filmed on the actor."
"However, I did meet her once. I was recording "Tera jaana, dil ke armaano ka lut jaana" for Anari. I found her sitting outside, listening to it. I couldn't wait to go and speak to her. She insisted I speak in Bengali. Since I sang quite a few songs in Bengali, she assumed I could speak the language."
"I told her that I don't know Bengali, but she asked me to say, "Khub bhalo (very good)". I told her I knew the meaning of this phrase. I never met her again," she told Hindustan Times.
Lata Mangeshkar-Suchitra Sen combination created some eternal beauties in the music scene. If you want a perfect example of expressing one's innermost emotions without the help of words, watch Suchitra Sen and Sanjeev Kumar in this classic from Aandhi, sung with heart and soul by Kishore Kumar and Lata Mangeshkar.
Tere bina zindagi se koi shikwa to nahin (Aandhi, 1963) – RD Burman / Gulzar / Lata Mangeshkar and Kishore Kumar
Suchitra Sen, 82, bid adieu to this world early on January 17, 2014, following a massive heart attack with a multi-organ failure, after battling a critical lung infection for 26 days. "The demise of Suchitra Sen is the demise of a beautiful era of Bengali cinema. In a way I'm glad that she could retain the evergreen image that the public have in their minds for her. To me she will always be the one and only Diva of Bengali cinema, there has been no one like her and perhaps will never be anyone like her. Its a sad day," Maitreyee B Chowdhury, author of the book Uttam Kumar And Suchitra Sen: Bengali Cinemas First Couple told Learning and Creativity, the day the diva passed away.
And the aura lingers on… as if these words were written just for her…
Jab hum na honge tab hamaari
khaak pe tum rukoge chalte chalte
Ashkon se bheegi chandni mein
ik sadaa si sunoge chalte chalte
Yahin pe kahin, vahin pe kahin hum
tumse milenge,
Ban ke kali ban ke sabaa baag-e-wafaa mein…
Ei pauth jodi na shesh hoy
Movie: Saptapadi (1961)
Cast: Uttam Kumar, Suchitra Sen, Chhaya Debi
Singers: Hemanta Kumar, Sandhya Mukherjee
Music: Hemanta Kumar
This is an updated version of an article first published on January 17, 2014
References and suggested stories on Suchitra Sen
Asit Sen's Bengali Films: A New Paradigm in Pathbreaking Narratives
Deep Jele Jai: Representation Of The Physically And Mentally Challenged
Two Legends and Their Lives: Uttam Kumar Suchitra Sen
Uttam Kumar – Suchitra Sen: Enduring Magic of the Iconic Romantic Pair
Romance In Cinema – Uttam Kumar And Suchitra Sen – A Case Study
Hope you enjoyed reading…
… we have a small favour to ask. More people are reading and supporting our creative, informative and analytical posts than ever before. And yes, we are firmly set on the path we chose when we started… our twin magazines Learning and Creativity and Silhouette Magazine (LnC-Silhouette) will be accessible to all, across the world.
We are editorially independent, not funded, supported or influenced by investors or agencies. We try to keep our content easily readable in an undisturbed interface, not swamped by advertisements and pop-ups. Our mission is to provide a platform you can call your own creative outlet and everyone from renowned authors and critics to budding bloggers, artists, teen writers and kids love to build their own space here and share with the world.
When readers like you contribute, big or small, it goes directly into funding our initiative. Your support helps us to keep striving towards making our content better. And yes, we need to build on this year after year. Support LnC-Silhouette with a little amount – and it only takes a minute. Thank you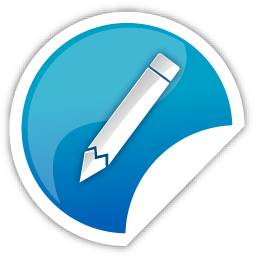 Whether you are new or veteran, you are important. Please contribute with your articles on cinema, we are looking forward for an association. Send your writings to amitava@silhouette-magazine.com
Silhouette Magazine publishes articles, reviews, critiques and interviews and other cinema-related works, artworks, photographs and other publishable material contributed by writers and critics as a friendly gesture. The opinions shared by the writers and critics are their personal opinion and does not reflect the opinion of Silhouette Magazine. Images on Silhouette Magazine are posted for the sole purpose of academic interest and to illuminate the text. The images and screen shots are the copyright of their original owners. Silhouette Magazine strives to provide attribution wherever possible. Images used in the posts have been procured from the contributors themselves, public forums, social networking sites, publicity releases, YouTube, Pixabay and Creative Commons. Please inform us if any of the images used here are copyrighted, we will pull those images down.