'Kadambari was a Challenge': Suman Ghosh
Shoma A Chatterjee interviews Suman Ghosh, director of Kadambari, a story inspired by the brief and tragic life story of Rabindranath Tagore's sister-in-law Kadambari Devi.
Filmmaker-economist Suman Ghosh, whose first film Padakkhep won the National Award and fetched Soumitra Chatterjee his Best Actor Award, has made a full-length feature film named Kadambari inspired by the brief and tragic life story of Rabindranath Tagore's sister-in-law Kadambari Devi who was married to one of Tagore's older brother Jyotirindranath Tagore.
Between Padakkhep and this film, he made Dwando. Critics have panned Dwando as having been inspired by Krzysztof Kieslowski"s Decalogue-II. Others say, it carries a hangover of Somerset Maugham"s The Painted Veil which Hollywood has filmed thrice over several decades. This was followed by a documentary – Amartya Sen – A Life Reexamined. His third full-length feature Nobel Chor stood out for Mithun Chakraborty's performance. His next film Shyamal Uncle Turns Off the Lights earned international renown because it dealt with a very unusual subject. It is the story of an eighty-year-old pensioner who wants the street lights switched off during the day to save waste. Then down to Kadambari.
What motivated you to become a filmmaker though you are already a successful professor of Economics?
I was always interested in filmmaking but lacked the technical faculty. I had come to Cornell University to do my doctorate in economics. During my stay here, I decided to pursue film studies from the department of theatre, films and dance within Cornell. It was all about the theory and art of filmmaking from scratch. I didn't do a degree course but took all the basic classes for a Masters in film studies. I completed my PhD and took up a job. Then I made a documentary on Amartya Sen, my first film. After that, I had the opportunity to assist Gautam Ghosh for a film in Kolkata. I wanted to make my own feature.
What drew you to making Kadambari considered to be a very controversial and intriguing character and fragile to deal with?
The 'controversy' part is only because the name of Rabindranath Tagore is linked to Kadambari in different ways. It is also traced back to Kadambari's suicide very soon after Tagore got married. There is a sociological connotation of the entire episode concerning Kadambari's life and death and for me, she, her life, her relationship with Tagore as muse or friend or something more defines a microcosmic metaphor of the larger picture of the Tagore family which made every attempt possible to push the suicide under the carpet and hid it from the media. Why would such a liberal, modern and progressive family go to such lengths to hide the suicidal death of one of its own members? This contradiction was intriguing for me and became the main inspiration to make Kadambari.
Did the tremendous research the work demanded also pose a challenge?
That's right. This is my first 'period classic' and it demanded intensive and extensive research, both. I went through a lot of books – Thakurbarir Andarmahal, Tagore's own Chhelebela and  Jeebonsmriti and bought the rights to Sunil Gangopadhyay's Pratham Alo and Mallika Sengupta's Kobir Bouthan. I also referred to the works of Tagore scholars like Prasanta Kumar Pal, Prabhat Mukhopadhyay, Krishna Kripalani, Aruna Chakraborty's Jorasanko, Sudhir Kakar's Young Tagore and so on. For individual characterisations and their historical authenticity, I referred to Jnanadanandini's autobiography and Binodini Dasi's works.
Your casting coup of choosing Konkona Sharma to portray Kadambari and Parambrato Chatterjee to slip under the celluloid skin of a young Tagore have been questioned and critiqued. How do you react to this?
Beauty is a subjective concept. To me, Konkona is beautiful as much as she is a talented actress. The real Kadambari was dark. Daughter of the accountant of the Tagores, she came of lesser stock than the Tagores and was not exquisitely beautiful. I felt she was ideal for the multiple layers that the character of Kadambari demanded. If she had not agreed to do the film, I might never have made it. The choice of Parambrato to portray Tagore is because he represents a brilliant combination of Western and Eastern sensibilities. He has a solid grounding in Bengali literature. He would ideally reflect Tagore as a young man. My aim was emphasise on the spirit of the characters rather than the 'look.'
What methods do you use to direct your actors?
Firstly, I gave them different books to read to get an idea of the vision of the character I had in mind for each one of them. This was followed by one-to-one meetings with the actors. I change my methods depending on how the actors react. It is an organic process. For instance, during my one-to-one sessions with Konkona, she showed how she would do a scene differently. The idea is to create a rhythm between the actor's perceptions and the director's vision. It also varies according to the rapport the director has with his actors which differs from one actor to another. Konkona for instance, can give ten takes equally well while Mithun-da is best in the first take. I try to work in close tandem with my actors.
Your characters speak in contemporary Bengali. Why?
I wanted to give a different treatment to this film though it is a 'period' film. I wished to break the rule of following the exact speech patterns of the period the story belongs to in order to give the film a 'contemporary' feel that would also be more audience-friendly. At the same time, I refrained to making the dialogue colloquial. I was fascinated by Sunil Gangopadhyay's choice of words.
You keep insisting that the entire film is a team product. Will you please explain?
This is one of my work ethics but it was more important for this film because it is a period classic. Everything had to be in precise tandem and had to be an organic process. We had to sit together for discussions – Tanmoy Chakraborty who did the art direction, Suchismita who designed the costumes, Barun Mukherjee who was DOP and of course, detailed sessions with Bickram Ghose for the music design. We needed so sit together several times so that discordant notes if any were wiped out and what came across was a united vision.
Were you ever scared to take up this challenge?
Not really but what was scary for me was the tremendous sense of responsibility that I had to sustain so that the dignity of the Tagore heritage and family did not get disturbed in any way. This extended to my brief to Bickram Ghose who designed the music brilliantly. The music design had to adhere to the dignity of Thakurbari and I wanted this to blend into the aesthetic sensibility that attaches itself to anything linked to the Tagore family. He got exactly what I was trying to convey and the results are there for all to listen to. Bickram has used many traditional percussion and string instruments like the esraj, pakhawaj, khol, kanjeera, sitar, surbahar, tabla and even the dotara, and we did not focus much on the background.
More to read
The Grain is Always Moving – Eduardo Nunes
My City Can Neither Handle Me Nor Ignore Me: Rituparno Ghosh
Timeless Artists Of The World: Liv And Ingmar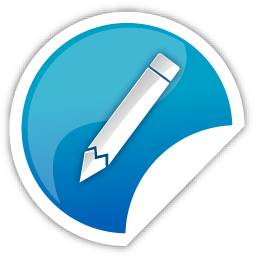 Whether you are new or veteran, you are important. Please contribute with your articles on cinema, we are looking forward for an association. Send your writings to amitava@silhouette-magazine.com
Silhouette Magazine publishes articles, reviews, critiques and interviews and other cinema-related works, artworks, photographs and other publishable material contributed by writers and critics as a friendly gesture. The opinions shared by the writers and critics are their personal opinion and does not reflect the opinion of Silhouette Magazine. Images on Silhouette Magazine are posted for the sole purpose of academic interest and to illuminate the text. The images and screen shots are the copyright of their original owners. Silhouette Magazine strives to provide attribution wherever possible. Images used in the posts have been procured from the contributors themselves, public forums, social networking sites, publicity releases, YouTube, Pixabay and Creative Commons. Please inform us if any of the images used here are copyrighted, we will pull those images down.