Fifty Years Ago: Films and Music of 1965
As we reach the end of 2015, we rewind the time machine to 50 years ago and travel down memory lane of the films and music of 1965. A great year in the history of Hindi films with milestones achieved in musical scores. Enjoy the journey through everlasting songs
Bliss was it in that dawn to be alive,
But to be young was very heaven!
~ William Wordsworth
How I wish I could relive the year 1965. Roads less congested, much lesser air and noise pollution, less violence in the society, far less dirty politicians, healthier food, my age of excitement still intact but above all those, were lovely films of the year 1965 and their superlative music. Allow me to live through it once more for today and have the reverberating effect for long time to come. Join me through this enchanting journey. Mere sang gaa, gungunaa, koi geet suhana…..
Arranging the list alphabetically, with no particular preference and with sheer love for those movies and their music, here we go:
A (Aadhi Raat Ke Baad & Akashdeep to Arzoo)
Chitragupt has always been one of my favourite music directors, sheer melody and lovely middle order songs is what he produced all along. His partnering with Rafi and Lata has produced some outstanding songs. We start with his Aadhi Raat Ke Baad and the Rafi-Suman duet comes running to our mind, 'Bahut haseen hain tumhari ankhen kaho to main inse pyar kar loon'. See what I meant by sheer melody of Chitragupt. Lyrics were by Prem Dhawan.
In Aakashdeep, Chitragupt gave the soft, romantic, lilting, one of a kind, Lata hit, Dil ka diya jala ke gaya, ye kaun meri tanhai mein, and the Rafi super hit, 'Mujhe dard-e-dil ka pata na tha, mujhe aap kis liye mil gaye'. Lyrics were by Majrooh Sultanpuri.
Dil ka diya jala ke gaya (Akashdeep) – Chitragupt / Majrooh Sultanpuri / Lata Mangeshkar
O.P. Nayyar's long time assistant, G. S. Kohli gave an excellent Rafi number in Adventures of Robin Hood, 'Mana mere hasin sanam, tu rashq-e-mahtab hai, par tu hai la-jawab to mera kahan jawab hai".  So very apt, Rafi Sahab, aaj tak aapka jawab mila nahin. Composed at a scale where Rafi floats through with hair rising romanticism so comfortably. Very few singers then and now, could achieve this level of comfort at this scale. Lyrics by Anjaan.
Shankar Jaikishen gave one of their lives' biggest hit in Ramanand Sagar's Arzoo. 'Ae nargisey mastana bas itni shikayat hai', 'Ae phoolon ki rani baharon ki malika' and 'Chhalke teri ankhon se sharaab aur zeyada' – these were the Rafi hits. Lata matched with 'Aji rooth kar ab kahan jaiyega' and 'Bedardi balma tujhko mera man yaad karta hai'.  Must give due credit to Jaikishen as was popular in those days that Jai alone had signed this Sagar film at 3 lacs. Showing the growing rift between the partners, Shankar had signed Suraj solo. All lyrics were by Hasrat Jaipuri.
Aji rooth kar ab kahan jaiyega (Arzoo) – Shankar Jaikishen / Hasrat Jaipuri / Lata Mangeshkar
B (Bahu Beti & Bheegi Raat to Bhoot Bungla)
Rafi gave two more superb numbers in Ravi's Bahu Beti, 'Sab mein shamil ho magar sab se juda lagti ho', and 'Jiyo to aise jiyo jaise sab tumhara ha'i. Lyrics by Sahir Ludhianvi.
Bedaagh by Roshan had Shakeel's lyrics and Rafi-Suman's Maine ae jaan-e-wafa tumse mohabbat ki hai, ( those were the Suman Kalyanpur years) and Rafi hit Zindagi ke mod pe jo koi rasta mila.
Roshan also had a hit in Bheegi Raat, Pradeep Kumar's home production, directed by his brother Kalidas and lyrics by Majrooh. It had the Lata/Rafi tandem, Dil jo na keh saka, wohi raaz-e-dil kehne ki raat aai. Rafi-Suman beauty, Aise to na dekho ke behak jaayen kahin hum. Listen to this duet, if for no other reason, then for how coyly, hesitantly and seductively Suman says a "haye" within the song.  Rafi also had a hit in, Mohabbat se dekha khafa ho gaye hain, hasin aaj kal ke khuda ho gaye hain.
A forgotten film by S. Mohinder, Bekhabar had a sweet Rafi melody, Phir teri yaad naye geet sunane aai, written by Raja Mehndi Ali Khan. Hope readers remember the song.
Rahul Dev Burman in his formative years produced a popular and foundation laying score in Mahmood's Bhoot Bungla, with lyrics by Hasrat Jaipuri.  Aao twist karen by Manna was a Binaca Geetmala topper and a rage among youngsters. Jaago sone walo, was the first outing RD had with Kishore establishing a lifelong melodious partnership. Lata had a hit in O mere pyar ajaa and RD also enacted a role in the film.
Dil jo na keh saka, wohi raaz-e-dil kehne ki raat aai (Bheegi Raat) – Roshan / Majrooh Sultanpuri / Rafi
C (Chand Aur Suraj to Choti Choti Baten)
Salil Chowdhury tuned in Chand Aur Suraj with the husky Asha number, Baagh mein kali khili bagiya mehki, sitting pat on Tanuja. Rafi-Suman had Tumhen dil se chaha, tumhen dil diya hai and Mukesh had Kisi ne jadu kiya main karoon kya. Lyrics were by Shailendra.
One of the most respected, senior maestros of Hindi Film Music in his swan song, bid good bye to a thirty-year-long musical career through actor Motilal's Choti Choti Baten. Yes, I am referring to Anil Biswas. Recollect the genius compositions – the Lata-Mukesh duet, Zindagi ka ajab fasaana hai, rote rote bhi muskuraana hain; Mukesh's solo, Zindagi khwab hai, tha humein bhi pata, par humein zindagi se bahut pyar tha and Meena Kapoor's sensitive and absolutely stunning, Kuchh aur zamana kehta hai kuchh aur hai zid mere dil ki. Lyrics were by Shailendra. Motilal died before finishing the film. Along with Anil da, his life partner, Meena Kapoor also bid a goodbye to the film world.
Anil da had settled in Delhi and started working with All India Radio. In a personal chat with me, he said he came to Bombay only to compose music for a very dear friend, Motilal.
I am sure, the journey through the golden lane of 1965 has just begun and readers must be regaling in the memories of some of these outstanding melodies.
Kuchh aur zamana kehta hai kuchh aur hai zid mere dil ki (Choti Choti Baten) – Anil Biswas / Shailendra / Meena Kapoor
D (Do Dil)
Hrishikesh Mukherjee's Do Dil had Hemant providing some very soft and treacle sweet music with Kaifi Azmi's lyrics. Lata's Pyasi hirni ban ban dole koi shikari aaye re had shades of Rabindra Sangeet in it. It was as popular as was the Rafi solo Tera husn rahe mera ishq rahe. The Rafi duet with the fresh sounding Aarti Mukherji, Sara mora kajra chhudaya tune, garwa se aise lagaya tune, became a hit as well.
E (Ek Saal Pehle and Ek Sapera Ek Lutera)
C Arjun, who was to register his life's biggest hit in Jai Santoshi Maa ten years later, gave a lovely Talat-Asha duet in Ek Saal Pehle, Nazar utha ke yeh rangeen sama rahe na rahe, kareeb aa ke yeh mausam jawan rahe na rahe, (and then the line that every one in public life has to treat as the ultimate mantra), zamaanaa aaj hai kal meherbaan rahe naa rahe.. Exceptional lyrics by Jaan Nissar Akhtar.
Rafi hit by Usha Khanna was the highlight of Feroze Khan (in double role) starrer, Hum tumse juda hoke, mar jayenge ro ro ke. From Ek Sapera Ek Lutera, lyrics by Asad Bhopali. Another popular Rafi number was, Mera ban jaye koi ye meri taqdeer nahin.
F  (Faraar and Faisla)
The young and suave Anil Chatterjee from Bengal acted as a hero in Faraar, Hemant Kumar's home production. He got to lip sync two beautiful songs as well Log peetey hain ladkhadatey hain, dil se duniya ka gham bhulatey hain and Kaise bane dil ki baat, hai, main bhi diwana dil bhi diwana.
Log peetey hain ladkhadatey hain (Faraar) – Hemant Kumar / Kaifi Azmi / Hemant Kumar
For the same film, Lata sang, Pyar ki daastan tum suno to kahun, and, Dil-e-nadan ko sambhaloon to chale jaiyega. All these lovely numbers were written by Kaifi Azmi. Sadly, such marvellous and melodious music sank with the film when it flopped.
Usha Khanna in Faisla, gave a Mukesh hit, Gori tere chalne pe mera dil kurbaan. Lyrics again by Asad. This was a Jugal Kishore production and direction, who was a real life partner with Usha Khanna till Sawan Kumar entered her life.
G (Gumnaam to Guide)
Shankar Jaikishan came up with Raja Nawathe's Gumnaam. The film was offered to Sachin Dev Burman and was declined by him owing to his ill health. It had the outstanding Helen dance with Lata vocals, Is duniya mein jeena ho to sun lo meri baat. There was Helen yet again partnering with Mehmood in the super hit Rafi number, Hum kale hain to kya huya dilwale hain. Rafi-Sharda had a hit in romantic, Jaan-e-chaman shoal badan pehlu mein aa jao. Rafi gave a hit in Jaan pehchaan ho, jeena aasan ho, which 36 years later appeared in the opening credits of the 2001 movie Ghost World. Lyrics shared by Shailendra and Hasrat. Of course the eerie title number by Lata was there, Gumnaam hai koi.
Jaan pehchan ho (Gumnaam) – Shankar Jaikishan / Shailendra and Hasrat Jaipuri / Mohd Rafi
The year 1965 was difficult for the maestro SD Burman, with ill health slowing him down. And yet undaunted, he came up with one score that has truly stood the fifty years weathering and stands proudly today as one of all-time best film scores. Yes, you guessed right, Guide it is.
Whenever and where ever the history of the Hindi film and its music has been documented or chronicled, Guide has made it to the list as a timeless musical score in a timeless film, which brought glory and prestige to Indian film world.  Each and every song is worth a mention. Rafi gave Din dhal jaaye hai, raat na jaye, Tere mere sapne ab ek rang hain, and Kya se kya ho gaya tere pyar mein. Lata sang some of her life's best numbers in Mose chhal kiye jaye, hai re hai hai, sainyan beimaan, the multi-layered Piya tose naina lage re which changes meters through the song and Aaj phir jeene ki tamanna hai, which is the one song that starts with an antara and not the usual mukhda. Kishore stood his ground firmly in his only song, a duet with Lata in Gaata rahe mera dil.
Burman's own Wahan kaun hai tera musafir as well as Allah megh de paani de chhaya de re tu Raama megh de, were remarkable in their composition and delivery. Lyrics were by Shailendra except the one line "Din dhal jaaye haaye, raat na jaaye" written by Hasrat Jaipuri.
Piya tose naina laage re (Guide) – SD Burman / Shailendra / Lata Mangeshkar
H (Himalay Ki Gode Mein to Hum Sab Ustad Hain)
Kalyanji Anandji gave hit score in Vijay Bhatt's Himalay Ki Gode Mein. Mukesh excelled in Chand si mehbooba ho meri kab aisa maine socha tha (Anand Bakshi) and Main to ik khwaab hoon is khwaab se tu pyar na kar (Qamar Jallalabadi). Lata had hits in Kankariya maar ke jagaya kal tu mere sapne mein aayaa (Anand Bakshi) and Ik tu na mila saari duniya mile bhi to kya hai (Indiwar). Her triad with Rafi and Usha Timothy was a hit too, Tu raat khadi thi chat pe ni main samjha ke chand nikla (Anand Bakshi).
Kishore Kumar starrer, directed by comedian Maruti and scored by Lakshmikant Pyarelal in Hum Sab Ustad Hain hit the bulls eye with its music as well. Lyrics were by Asad Bhopali. Kishore sang, Sun jana suno jana mere pehlu se mat jana and the proverbial Pyar baantate chalo, which became an popular symbolic song of national unity. The Kishore-Lata tandem Ajnabi tum jaane pehchane se lagte ho, like most tandems saw the male version become a bigger hit. Kishore also had that very romantic duet with Asha – Kya teri zulfen hain, aha kay teri baaten hain.
Ajnabi tum jaane pehchane se lagte ho (Hum Sab Ustad Hain) – Lakshmikant Pyarelal / Asad Bhopali / Kishore Kumar
J (Janwar to Johar Mahmood in Goa)
While Shankar Jaikishen scored another hit with Shammi Kapoor in Janwar, Kalyanji Anandji and Anand Bakshi had their career changing hit with younger Kapoor, Shashi in Jab Jab Phool Khile. Lets' look at them one by one.
Bhappi Sonie's Janwar had Rafi hits Laal chhadi maidan khadi along with Tumse achha kaun hai dil-o-jigar lo jaan lo and Meri mohabbat jawan rahegi, sada rahi hai sada rahegi. His multi singer song with Asha, Balbir and Batish was the one inspired from Beatles', I wanna hold your hand. The song, Dekho ab to kisko nahin hai khabar had Shammi, Rajshree and all dancers dressed in Beatles' style. Suman Kalyanpur sang the solo, Mere sang gaa, gunguna, koi geet suhana. Lyrics were by Hasrat and Shailendra with a nazm borrowed from Faiz too included in the voices of Rafi-Asha, Raat yun dil mein teri khoi hui yaad aai.
Suraj Prakash, who gave that Kalyanji-Anandji hit in Jab Jab Phool Khile, repeated KA and Shashi Kapoor in many films later, but destiny allowed him only this solitary hit. The tandem, Pardesiyon se na ankhiyan milana by Rafi and Lata again had the male version become more popular. Rafi also sang the vibrant, Yahoo inspired Affoo khuda as well as the much appreciated soulful number Yahan main ajnabi hoon. He had a duet with Suman in the racy Na Na karte pyar tumhin sekar baithe and another one with Nanda, Ek tha gul aur ek thi bulbul. Lata sang one of the softest and sweetest songs Yeh sama, sama hai ye pyar ka picturised in a starlit evening on a houseboat. Assistant music directors in this film were Lakshmikant Pyarelal.
Kalyanji Anandji also had a couple of hit songs in Johar Mahmood in Goa. Rafi and Manna's Yeh do diwane dil ke chale nhain dekho mil ke, and Mukesh-Suman's Ankhiyon ka noor hai tu, ankhiyon se door hai tu. I believe this film introduced Sonia Sahani to Hindi films.
Yeh sama, sama hai ye pyar ka (Jab Jab Phool Khile) – Kalyanji-Anandji / Anand Bakshi / Lata Mangeshkar
K (Kaajal to Khandaan)
Ravi gave memorable scores in Kaajal and Khandaan. The bhajan Tora man darpan kehlaye from Kaajal became an all time hit devotional with exceptional delivery by Asha Bhonsle. Rafi had two hits, both exceptional renditions,  – Yeh zulf agar khul ke bikhar jaye to achha and Chhoo lene do nazuk honthon ko. Lyrics were by Sahir.
In Khandaan the Lata solo Tumhin mere mandir, tumhin meri pooja, tumhin devta ho gained huge popularity for a long time to come. Rafi again had two hits, Kal chaman tha aaj ik sehra hua and the devotional Badi der bhai Nandlala, teri raah take brijbala.  Lyrics were by Rajendra Krishan.
L (Lootera)
Laxmikant Pyarelal, still not in top league, but in great creative form scored for the stunt film Lootera, starring Dara Singh, Prithviraj Kapoor, Nishi and others. Lata gave hits like, Raat se kaho ruke zara, Neend nigahon se kho jaati hai, kyonki jawani mein ho jaati hai, mohabbat, mohabbat, mohabbat, and Kisi ko pata na chale baat ka ke hai aaj wada mulaqaton ka. Lyrics were by Anand Bakshi, first among many to follow with the composing duo. This film songs made the film have a good run, directly to the advantage of still fresh and young Laxmikant Pyarelal who were to have a jump in their status next year.
M (Mere Sanam to Mujrim Kaun Khooni Kaun)
Inimitable O P Nayyar gave a massive hit in Mere Sanam. What lovely songs it had, each one a hummable hit. Pukarata chala hoon main, gali gali bahar ki is one song that makes you smile wherever you are. Humdam mere maan bh jao kehna mere pyar ka and Tukde hain mere dil key ae yaar tere aansu convey romance in all its glory. All these solos were by Rafi.
Keeping pace with the superhit solos were Rafi's equally enchanting duets with Asha  – Humne to dil ko aapke kadmon pe rakh diya and Roka kai baar maine dil ki umang kon kya karun main apni nigahon ki pasand ko. Asha touched new heights with her share of hits – that lovable challenge Jaiye aap kahan jayenge yeh nazar laut ke phir aayegi and the sensual Yeh hai reshami zulfonka andhera na ghabraiye. When romance is oozing out of all the songs the lyrics have got to be from Majrooh Sultanpuri's pen. An excellent musical, tuneful, melodious and riotous combination – Mere Sanam's songs are still as popular.
Khaiyyam came out with some great music in Mohabbat Isko Kehte Hain, again romance via Majrooh Sultanpuri. Thehriye hosh mein aa loon to chale jaiyega is a delicate romantic duet by Rafi and Suman Kalyanpur. The Asha-Mukesh duet Humse hoti mohabbat jo tumko, tum ye apna chalan chhod dete was just as beautiful. Rafi had  the solo, Meri nigaah ne kya kaam lajawab kiya. Suman had a beautiful solo, Jo humpe guzarti hai tanha kise samjhayen.
There is a very rare Usha Mangeshkar song, try and recollect having heard on radio some times Dil machalne laga dilruba mil gaya, roshni ho gai raasta mil gaya. It was from a film called Mujrim Kaun Khooni Kaun ('never heard of this film' is what most of us would say). Music was by Babul (remember Bipin-Babul?). Incidentally, this film was done by Babul alone and lyrics were by Akhtar Romani (he was known more as a dialogue writer, recall Do Raste of Rajesh/Mumtaz).
Jaiye aap kahan jayenge (Mere Sanam) – OP Nayyar / Majrooh Sultanpuri / Asha Bhonsle
N (Nai Umar Ki Nai Fasal to Noor Mahal)
Roshan had a tough job to compose on existing popular poems of Neeraj in Nai Umar Ki Nai Fasal. Bharat Bhushan's brother, R. Chandra directed and produced this film and his (Chandra's) son was the hero. Only Roshan and Neeraj stood out in the litmus test with Rafi coming up with some outstanding gems. Aaj ki raat badi shokh badi natkhat hai, aaj to tere bina neend nahi ayegi – listen to this intently, what pure desire and love.
Karvan guzar gaya gubar dekhte rahe – the heart-touching imagery in this long verse was beautifully expressed by Rafi. Mukesh had the other romantic number Dekhti hi raho aaj darpan na tum. Manna Dey sang the famous Hada Rani and Chudavat song from traditional Rajasthan lore, penned by Manmohan Tiwari, Thi shubh suhag ki raat magan, madhu chhalak raha tha kan kan mein. Like always, Roshan did a remarkable job.
Karvan guzar gaya gubar dekhte rahe (Nai Umar Ki Nai Fasal) – Roshan / Neeraj / Mohd Rafi
I had mentioned G S Kohli at the beginning of this write up, he scored another decent song compilation in Namasteji. Baharon tham lo ab dil mera mehbob ata hai, shararat kar na nazuk dil sharam se doob jata hai, was by Mukesh-Lata (Anjaan). Rafi gave a hit via Anand Bakshi, Hamen kya jo har su ujale huye hain, ke hum to andheron ke paale huye hain.
We were missing Madan Mohan, so here he comes with Neela Akash and Naya Kanoon. Rajendra Bhatia's Neela Akash was a bigger hit with Dharmendra and Mala Sinha, the Asha-Rafi duets were Tere paas aake mera waqt guzar jaata hai and the gentle Aapko pyar chhupane ki buri aadat hai. Rafi had a popular song in Aakhri geet mohabbat ka suna loon to chalun, main chala jaoonga, do ashk baha loon to chalun. Lyrics were by Raja Mehndi Ali Khan.
Aapko pyar chhupane (Neela Akash) – Madan Mohan / Raja Mehndi Ali Khan / Asha Bhonsle and Mohd Rafi
Naya Kanoon with lyrics by Hasrat had two remarkable ghazals by Rafi, Shamma mein taqat kahan jo ek parwane mein hai, and Kuchh aisi pyari shakla mere dilruba ki hai, jo dekhta hai kehta hai, kudrat Khuda bki hai. Madan Mohan and Hasrat were indeed a rare combination. This film was made by R C Talwar (Raghbir Chand Talwar), a very active, respected and good director from fifties and ended up as the last film he directed. Talwar also made Rukhsana, Mem Sahib, Ilzam, Sangdil, Ek Dil Sau Afsane earlier, among other films.
Nishan had credit titles claiming "introducing Sanjeev Kumar" and they probably meant introducing this fine actor as a hero. It was not his first film as he had already made his screen debut in Hum Hindustani in 1960. Produced by Homi Wadia's Basant Pictures, it had music by Usha Khanna. Again you had a tandem where the male version became more popular – Haye tabassum tera, dhoop khil gayi raat mein ya bijli giri barsat mein, by Rafi and Asha. Suman-Mukesh sang, Bolo ji bolo kuchh bolo ji bolo, diwana teri mehfil mein aaya hai. Lyrics were by Javed Anwar, this I believe was the pseudonym that Usha Khanna's father Manohar Khanna had adopted. But I stand to be corrected.
Remember Suman Kalyanpur's huge haunting hit Mere mehboob na jaa, aaj ki raat na jaa, hone wali hai seher, thodi der aur theher? It was from the little known Noor Mahal, music by Jaani Babu Qawwal and lyrics by Saba Afghani. A beautiful lilting song.
O (Oonche Log)
Chitragupt again reaffirmed his class with Oonche Log. Watch the film if you have not seen it for excellent acting by Ashok Kumar and Raj Kumar and very fine direction by Phani Majumdar. Everyone remembers Rafi's hit Jaag dil-e-diwana rut jaagi vasle yaar ki (Do you smell pure romance? Yes, it is Majrooh!). Aja re mere pyar ke raahi, raah niharun badi der se was a duet by Lata-Mahendra Kapoor and Lata's solo was Hai re tere chanchal nainva, kuchh baat karen ruk jayen.
Jaag dil-e-diwana rut jaagi vasle yaar ki (Oonche Log) – Chitragupt / Majrooh Sultanpuri / Mohd Rafi
P (Poonam Ki Raat to Purnima)
Kishore Sahu Productions hired Salil Chowdhury and Shailendra for Manoj Kumar and Kumud Chhugani's Poonam Ki Raat. Rafi's outstanding performance that cannot be matched by anyone was in Dil tadpe tadpaye, unke milan ko tarse wo to na aaye, mausam aaye jaaye. Salil was not in favour of taking Rafi for this song. I have personally confirmed this with him during my three meetings with him. After trying out Mukesh and Manna De, Sahu insisted on Rafi who was summoned to render this difficult number.  And what a job he did! The Lata-Mukesh duet was Tum kahan le chale ho sajan albele. The two part triad by Mukesh-Lata-Usha Mangeshkar was Sapno mein mere koi aaye jaaye, jhalaki dikhaye aur chhup jaye, kuchh na bole.
Finally, the spooky ghost song rendered by Lata in all its melancholic effect became synonymous with the film's haunting storyline – Saathi re, tujh bin jiya udas re yeh kaisi unboojh pyas re, aaja. As an interlude of this number, you can hear the tune of the song Bagh mein kali khili bagiya mehki, which was used in Chand Aur Suraj mentioned above in this story.
Dil tadpe tadpaye (Poonam Ki Raat) – Salil Chowdhury / Shailendra / Mohd Rafi
Kalyanji Anandji and Gulzar – what a rare combination. You find them together in two Purnima songs, one by Mukesh-Lata, Humsafar mere humsafar, pankh tum parwaaz hum. And the other one a Mukesh solo, the resigned Tumhen zindagi ke ujale mubarak, andhere hamen aaj raas aa gaye hain.
Humsafar mere humsafar (Purnima) – Kalyanji Anandji / Gulzar / Mukesh and Lata Mangeshkar
R (Raaka)
A Dattaram film, Raaka must be mentioned for a nicely done qawalli sung by Rafi-Asha and others – Teri meherbani hogi badi meharbaani haye teri meherbaani. Written by Asad Bhopali, it was enacted by Shakila Banu Bhopali and Mumtaz's first cousin, Roopesh Kumar.
S (Saheli to Sikandar-e-Azam)
Another Kalyanji Anandji popular film was Saheli. An Arjun Hingorani film without Dharmendra where Pradeep Kumar was the hero! Again a tandem, Jis dil mein basa tha pyar tera us dil ko kabhi ka by Mukesh and Lata with the male version outshining the female one. There was a Lata-Hemant duet, a conversational and sweet Itna to keh do humse, tumse hi pyar hai. Lyrics were by Indiwar.
There was a rare team of three, providing music, Lala Asar Sattar. They were three musicians and worked independently as well as a duo and then came together as trio for only two films, one of them being Sangram, which in turn is remembered for one outstanding Rafi song Main to tere hasin khayalon mein kho gaya, duniya yeh keh rahi ke diwana ho gaya. Lyrics by Aish Kanwal.
A dance director turned music director and lyricist, Prem Dhawan did a laudable job in Shaheed. Each song was superb and a perfect fit into the film – Ae watan ae watan humko teri qasam by Rafi and the chorus Mera rang de basanti chola by Mukesh-Mahendra Kapoor and Rajendra Mehta are among the most popular patriotic numbers even today. I personally believe, this was the only film wherein Manoj Kumar came nearest to the trait called acting.
Another Kishore Kumar starrer with Laxmikant Pyarelal music was Shreeman Funtoosh. Sultana sultana tu na ghabrana, tere mere pyar ko kya rokega zamana by Lata-Kishore was the popular duet, sung in the flying car. Kishore also had Wo jharokhe se jo jhanken to itna poochun, main rukun ya chala jaaun and Yeh dard bhara afsana sun le anjaan zamana. Lyrics were by Anand Bakshi.
Hansraj Behl, more active in Punjabi films by this time, gave a real hit in Sikandar-e-Azam. Jahan daal daal pe sone ki chidiya karti hai basera, woh Bharat desh hai mera, was the patriotic number that made every Indian feel proud. Sung evocatively by Rafi, this ever popular number had lyrics by Rajendra Krishna.
Jahan daal daal pe sone ki chidiya karti hai basera (Sikandar-e-Azam) – Hansraj Behl / Rajendra Krishna / Mohd Rafi
T (Teen Deviyan to Tu Hi Meri Zindagi)
Sachin Dev Burman's Teen Deviyan released this year. Khwaab ho tum ya koi haqeeqat kaun ho tum batalao by Kishore and Aise to na dekho, ke humko nasha ho jaaye by Rafi were both superbly crafted numbers. The Lata-Kishore fun duet Likha hai teri ankhon mein and the Asha-Kishore duet, Arre yaar merit tum bhi ho gazab, are popular even after these fifty years. Rafi's ghazal, Kahin bekhayal ho kar yunhi chhoo liya kisi ne, is loved by connoisseurs.  All songs were written by Majrooh.
The illustrious father's super-talented son Rahul Dev scored for Teesra Kaun. Two films in a year was an achievement for the fledgling music director before he hit it big with Teesri Manzil next year. Pyar ka fasana bana le dil diwana by Mukesh-Asha was popular and so was an Asha number, Achha sanam kar le situm, kash na tum se pyar kiya hota. Lyrics were by Anand Bakshi, their first together.
Khwaab ho tum ya koi haqeeqat kaun ho tum batalao (Teen Deviyan) – SD Burman / Majrooh Sultanpuri / Kishore Kumar
Three more films before we end the year. It has probably become a lengthy write up. But I have a strong inclination that writing such fifty year accounts will become a trend.
Sashdhar Mukherji's son Rono Deb Mukherji, directed and scored music in Tu Hi Meri Zindagi (his only venture). I was fond of the Rafi-Asha duet, Jidhar bhi main dekhoon udhar tu hi tu hai, udhar tu hi tu hai, yeh meri kahani, meri zindagani. Written by Raja Mehndi Ali Khan.
Jidhar bhi main dekhoon udhar tu hi tu hai (Tu Hi Meri Zindagi) – Rono Deb Mukherji / Raja Mehndi Ali Khan / Asha Bhonsle and Mohd Rafi
W (Waqt)
Hindi Film's first official multi-starrer was B R Chopra's Waqt. Music was by in-house music director Ravi and lyrics, as always, by Sahir.  Ae meri zohra jabeen tujhe maloom nahin, by Manna Dey has remained immortal. Asha had Kaun aya ke nigahon mein chamak jag uthi and the sensuous ballroom song Aage bhi jaane na tu.
Ae meri zohra jabeen tujhe maloom nahin (Waqt) – Ravi / Sahir / Manna Dey
Z (Zindagi Aur Maut)
The final film (alphabetically) of the year was N.A. Ansari's Zindagi Aur Maut, had Fariyal playing heroine opposite Pradeep Kumar. She did get some good heroine roles, like the one with Shashi Kapoor in Biradari next year. Also like another good bye film by another maestro this year, C. Ramchandra too bid good bye (sort of) with this film. Once again we had a tandem, beautifully composed by Ramchandra with excellent orchestration,  where the male version outpaced the female one Dil laga kar hum ye samjhe zindagi kya cheez hai, ishq kehte hain kise aur aashiqi kya cheez hai by Asha and Mahendra Kapoor.
The title number Zindagi aur maut dono ek hain, dil agar lagta na ho sansar mein by Asha Bhonsle was not exactly a hit but definitely hummable. Lyrics were by Shakeel Badayuni.  Ramchandra also had a release of Sher Dil this year but unfortunately not one song of this film could leave its mark. We remember Chitalkar Ramchandra for all those superb compositions he gave earlier, rather than his last couple of films that he gave to us to relish and enjoy.
I must admit that all credits and details were not memorized by me and I have banked upon Harmandir Singh Hamraaz's Geet Kosh. My hearty thanks to that great man.
Dil laga kar hum ye samjhe (Zindagi Aur Maut) – C. Ramchandra / Shakeel Badayuni / Asha Bhonsle
More to read
Bengal's Music and Its Influence in Hindi Film Music
'Bade Achchhe Din Thhe, Bade Pyare Saathi, Aur Guni Bhi' – In Conversation with Majrooh Sultanpuri
10 Most Romantic Songs in Hindi Cinema – Part I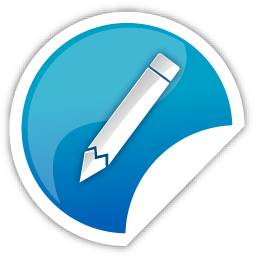 Whether you are new or veteran, you are important. Please contribute with your articles on cinema, we are looking forward for an association. Send your writings to amitava@silhouette-magazine.com
Silhouette Magazine publishes articles, reviews, critiques and interviews and other cinema-related works, artworks, photographs and other publishable material contributed by writers and critics as a friendly gesture. The opinions shared by the writers and critics are their personal opinion and does not reflect the opinion of Silhouette Magazine. Images on Silhouette Magazine are posted for the sole purpose of academic interest and to illuminate the text. The images and screen shots are the copyright of their original owners. Silhouette Magazine strives to provide attribution wherever possible. Images used in the posts have been procured from the contributors themselves, public forums, social networking sites, publicity releases, YouTube, Pixabay and Creative Commons. Please inform us if any of the images used here are copyrighted, we will pull those images down.