Father Gaston Roberge – A Master Teacher of Film Theories
Father Gaston Roberge is a legend. A Canadian Jesuit, he travelled to India and settled in Kolkata in the early '60s and have been a resident ever since. In 1970 he setup Chitrabani as an extension service of St Xavier's College. Chitrabani is the oldest media training institute of Eastern India. Thousands of film-makers, scholars and film critics have been students of Father Roberge. National Award Winning director K G Das has made a documentary on Father Roberge – Master Preacher of Film Theory. Veteran critic Shoma A Chatterji pays a tribute.
For the first time in the history of the Indian documentary, a National Award-making filmmaker took the onus of placing the life of a scholar of Indian cinema on film. The filmmaker is K.G. Das and the subject of his film is Father Gaston Roberge. Directed by the veteran filmmaker who worked with Films Division for many years, Master Preacher of Film Theory may not pitch for the Oscars but is a film that needed to be made at least for the documentary archive in the country. Till date, Das has made four Bengali feature films and 42 documentaries dealing with eclectic subjects, the winner of two national awards and many regional awards for his works. His films have been screened at more than 45 international film festivals.
This film, spanning 39 minutes of screening time, captures, in slices, montages and narrations mainly in the first person, the long career of an unusual man who came from Canada as a priest and stayed on for 60 long years using this time to create and evolve his Indian Theory of Film. It is a simple, straightforward narration that mainly follows the 80+  Father Roberge, now hard of hearing who has authored not less than 35 books on different aspects of cinema, mainly Indian cinema and taught cinema to hundreds of students many of who in course of time, became noted directors and even dedicated their first film to this great teacher.
"I decided to create this cinematic tribute to this great man because, as a filmmaker of long standing, I felt indebted to make this film," says Das. "I had heard his speech at the Jeebonananda Sabhagriha in the Nandan complex during the celebration of 60 years of Pather Panchali which triggered in him the desire to study Indian cinema differently and create a theory of Indian cinema from the understanding and knowledge he had gleaned from this film and others," adds Das. The director has adopted a no-nonsense, narrative structure that focuses on Father Roberge during his lectures at St. Xavier's College, Kolkata, or elaborating on how a specific scene in Pather Panchali impressed him deeply, or, holding forth on Indian cinema at the Nadia Archive founded and run by Dr. Basudeb Mandal who generously agreed to produce this film. Father Roberge has almost totally lost his hearing and the Church he belongs to has given him an expensive hearing aid but this does not affect the film at all though Das found it difficult to place his conversations with Father Roberge on film at certain moments.
The establishing shots pan through the streets of Kolkata with a red-coloured tramcar crawling across, an elderly man wandering in a hand-pulled rickshaw, to shift to the Parish Church, then  shifting to the heritage premises of St. Xavier's College where Father Roberge has spent most of his life, to close in on a portrait of Mother Teresa, to the board with the name of Chitrabani printed on it which Father Roberge established in 1971. Today, it is an august institution teaching the technique of cinema, film appreciation, and other courses in cinema including an annual festival screening documentaries and short films in competition by the students of the institution.
The camera moves through the corridors of the college premises dotted with lots of potted plants at intervals standing in relief against the cream walls till it comes to rest on the subject sitting and musing alone, walking down the corridors, stepping into the well-stocked library and settling down with a book. The camera diverts for a minute to show the historic church at Vatican City where Father Roberge was posted between 1996 and 1998, the only three years he left India and then never went back. Chitrabani not only has a wonderful archive of films now on DVD and CDs but also a rich library of books and documentation the film goes through. This is where the prologue ends and the film begins as the credits begin to appear.
The 80-year-old academic and film theorist arrived from French-speaking Montreal to Kolkata in 1961 and his small quarters, filled with books on his neat table complete with a desktop computer and printer is meaningfully back-dropped by a beautiful charcoal sketch of his favourite filmmaker Satyajit Ray. Father Roberge talks with a distinct lisp that adds to the charm of this much grounded personality who talks ever so slowly, permitting each syllable and consonant to sink deeply into the mind of the listener.
Father Roberge says that for him, just coming from one country to a new one by boat with a passport and a visa, landing on the ground of the city does not translate actually into "coming to a different country. You have to know the people in order to arrive at a new country," says he. On his way to Kolkata, the ship made a one-night halt at New York and he learnt that a trilogy of Indian films was being screened in the city. He made use of that one night by visiting the cinemas and watching all the three stories of Apu through the night! "I was deeply impressed by that particular scene in Pather Panchali where the sister Durga and her brother Apu are clandestinely sharing some sour pickles unknown to their stern mother. I discovered that while these two children were sharing a secret joy of eating pickles, we, the audience, were sharing their joy in a different way."  This is what shook him forever and Indian cinema became his passion, his love and his commitment.
The documentary film is intercut with the subdued voice-over of Jagannath Guha when Father Roberge is not talking and backed by the low-key music by the director himself. Master Preacher of Film Theory becomes a film truly fit for the archive that will become a learning experience for film lovers, film students and film critics and scholars for all time. Das has provided diversion and relief through still photographs of Father Roberge with different personalities like Satyajit Ray, Mother Teresa and so on besides backing his explanations about his idea of an Indian film theory with original clips from Pather Panchali, Raja Harishchandra, Sholay, Debi and Ivan the Terrible. He has explored and analysed the last film differently from the way it was analysed before.
"Cinema is an imaginary experience triggered by audiovisual projections of visuals, sound and music on screen," says Father Roberge at one point. He says that it is necessary for the mass audience to decide on a film's destiny, that is, whether they like a given film in large numbers or not and gives the example of the Bangladeshi mainstream hit Beder Meye Jyotsna. The voice-over also focusses on his working out a fine balance between his priestly responsibilities within the Church as a Jesuit Father and his teaching assignments bridged by his writing of books, mainly on cinema and some on theology.
In his book To View Movies The Indian Way (2007), he focuses on guiding the audience on interpreting Indian cinema through the lens of Indian culture, which he feels is lacking in critical and scholarly review of Indian film.  "To understand Indian film, one must go back to Bharat-Muni and his Natya Shastra", he has mentioned several times.
The film could have been better but for a few drawbacks.  One is the constant panning of Father Roberge as he talks directly into the camera repeatedly. This strips the film of perspective which might have not happened had he been captured at slight angles. This talking-into-the-camera defines'flatness' of approach that tends to drag the visual experience and makes it repetitive besides robbing the subject of the contrasts in visuals. The second drawback is marked by the minor interaction between the producer of the film Dr. Basudeb Mandal and Father Roberge in his office with a beautiful painted portrait of Bimal Roy on the wall. Dr. Mandal after a bit of dilly-dallying while trying to jog Father's memory takes permission to make a documentary on him which is redundant. Partha Roychowdjury's cinematography and editing, Biswajit Das' audiography and light effects and Dhiman Dasgupta as subject expert add to the film's posterity value.
More to read
My Journey to India – in the Cave of My Heart
'Illuminating Ray' A Critique on Gaston Roberge's Satyajit Ray: Essays (1970-2005)
Remembering PK Nair – 'He Changed the Way We Viewed Cinema'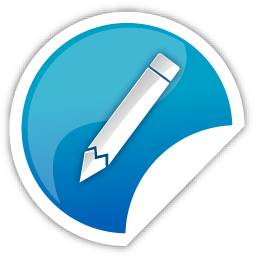 Whether you are new or veteran, you are important. Please contribute with your articles on cinema, we are looking forward for an association. Send your writings to amitava@silhouette-magazine.com
Silhouette Magazine publishes articles, reviews, critiques and interviews and other cinema-related works, artworks, photographs and other publishable material contributed by writers and critics as a friendly gesture. The opinions shared by the writers and critics are their personal opinion and does not reflect the opinion of Silhouette Magazine. Images on Silhouette Magazine are posted for the sole purpose of academic interest and to illuminate the text. The images and screen shots are the copyright of their original owners. Silhouette Magazine strives to provide attribution wherever possible. Images used in the posts have been procured from the contributors themselves, public forums, social networking sites, publicity releases, YouTube, Pixabay and Creative Commons. Please inform us if any of the images used here are copyrighted, we will pull those images down.