Family Album – A Few Shades Of Grey
Family Album entertains in a certain way but leaves a lot of questions behind. A review by Shoma A Chatterji.
If Mainak Bhaumik's Family Album is to be taken in a literal sense, then the first thing that strikes one is a redefinition of the term 'family in the context of families living in an urban metro like Kolkata or Mumbai or wherever. The constant metamorphosis in the sociological perceptions of the term 'family' has already been explored in great depth by Rituparno Ghosh who has, in one film after another, from Unishe April through Dahan, Dosar and other films exposed the hypocritical morality the Bengali urban family and its members are fixed and trapped in. To this, Mainak adds another dimension – the grey areas of what might or might not be a lesbian relationship.
Let us take a closer look at what this 'family album' is comprised of. It features two Bengali families, One is made up of the middle-aged Tuhin (Santu Mukhopadhyay) his wife Dolon (Anuradha Roy) and two grown-up kids Moitreyee (Swastika Mukherjee) and Amit (Ronodeep Bose). The other is made of a widowed mother (Papia Sen) and her daughter Atrika (Paoli Dam) who is a professional photographer but suffers from chronic depression and suicidal tendencies. Amit is interested in his classmate Shreya (Riya Sen) but it is like a touch-and-go relationship because they are both groping for a clear definition of their bonding. Tuhin and Dola are distanced from each other so much so that Tuhin seeks sex in prostitutes while Dola tries to rekindle the fire of her first love with a theatre director who is having an affair with his very young actress only to be disillusioned and shattered emotionally…
Moitreyee is a career girl who scoffs at arranged marriages and suddenly finds a rapport with Atrika though they are polar opposites. Moitreyee is a no-nonsense career girl, attached to her parents and clear about conceptions of marriage. Atrika tries to put up a manly facade, is addicted to chocolates and smokes and drinks at will. The friendship turns from the purely platonic bonhomie to something concretely physical with a lot of fumbling and tumbling thrown in, kissing scenes and so on. But we never get to know whether the relationship becomes a fully blown sexual one or remains confined to kisses and cuddles. The sudden and abrupt twist in the climax might contain some hidden clues to the relationship but for most of us, we remain in the dark.
Shreya's family described in a single scene shows her father calling her mother a prostitute while Shreya is having a full-blown, clandestine sexual relationship with their professor. She is heavily made-up like a ramp model in college and elsewhere though no one knows why. Her family background should have made her more subtle but she is far from it. Mainak in a very politically correct way keeps all relationships within various shades of gray and leaves it to his audience to draw its own conclusions.
The best thing about Family Album is the music and lyrics by Anupam Roy. The songs are subtle, low-key and keyed in to the varying moods of the film. Sheddho Bhaat, Balika are some of the hummable numbers you carry with you outside the theatre after the film is over. The editing (Rick Basu) is jerky at places. Gopi Bhagat's cinematography is mood-centric and good though Mainak generally sticks to interiors. A few cameo characters are completely redundant such as Amit's foul-mouthed friend who gets bashed up by a girl in a café, or the men Moitreyee meets as possible marriage matches or the cliché about Dola's disillusionment with the theatre director and Moitreyee's worrying mother who suddenly disappears from the scene, or, Atrika's studio assistant she confides in and so on. The small scene where mother and daughter visit a funeral ceremony is telling in its satire and quiet humour.
Swastika and Paoli's crackling chemistry is so tangible that you can almost stretch your hand and touch it. Their performances are outstanding as is the soft mother-daughter rapport between Swastika and Anuradha which is touching in its brevity. Poor Koushik Sen as the horny professor is getting sadly stereotyped into negative characters in film after film. Riya dressed up like a Christmas tree and talking in accented English stands out like a sore thumb in this very Kolkattan setting. She dressed almost identically in Bhaumik's Kolkata Calling so may be she puts her foot down at any change in her screen image, who knows?
The problem with most Indian filmmakers is that they are still groping for an Indian perspective on lesbian relationships. In most films, beginning with Deepa Mehta's Fire, a lesbian relationship in the Indian context is portrayed as resulting from a heterogeneous relationship gone wrong or out of a sense of vacuum and loneliness and not out of genetic constructs. So, till today, the sociological, emotional and psychological intricacies of lesbianism have not been detailed ideally or even scientifically. Family Album is no exception. Atrika seemingly sleeps around with men so she probably turned to Moitreyee to find out if a relationship with a woman would take her away from her suicidal tendencies and her depression. It does not as the climax reveals. The reasons for Moitreyee's lesbianism are even more mysterious considering that she finds physical intimacy with Atrika are too awkward and amusing to be taken seriously. They laugh together more than they make love. When intended emotional expressions of alternate relationships come out funny, it does not bode well for lesbianism within and without the celluloid frame.
Looked at in retrospect, for Fire, one is inclined to question whether the relationship was naturally and organically lesbian, or whether the two women were pushed into each other's arms as a strategy to find some warmth in an otherwise "cold" household. What is probably worse is whether they used lesbian love as a strategy to escape their individual, non-existent heterosexual relationships with their respective husbands. Wouldn't the same apply in a different way of expression to the fragile relationship between Moitreyee and Swastika in Family Album?
Scientists believe that there are two kinds of homosexuals – the ego-alien homosexuals who believe they are doing "something wrong" and the ego-syntonic homosexuals who are comfortable about relationships with members of the same sex. Neither Moitreyee nor Atrika harbour these beliefs. So, what is Mainak trying to prove or say or justify? A film needs none of these – proof, statement or justification. Family Album entertains in a certain way but leaves a lot of questions behind. Mainak has tried to ride piggy back on the lesbian question but shies away from confronting it boldly and takes the short-cut to escape through a melodramatic climax the film could well have done without.
More to read
Suttee: Retelling the Myth
Margarita with a Straw: True Taste of Life
Revisiting Swet Patharer Thala: Woman, Widowhood And Work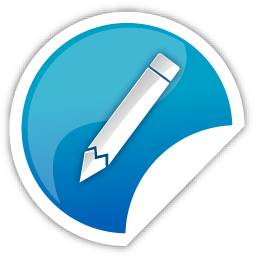 Whether you are new or veteran, you are important. Please contribute with your articles on cinema, we are looking forward for an association. Send your writings to amitava@silhouette-magazine.com
Silhouette Magazine publishes articles, reviews, critiques and interviews and other cinema-related works, artworks, photographs and other publishable material contributed by writers and critics as a friendly gesture. The opinions shared by the writers and critics are their personal opinion and does not reflect the opinion of Silhouette Magazine. Images on Silhouette Magazine are posted for the sole purpose of academic interest and to illuminate the text. The images and screen shots are the copyright of their original owners. Silhouette Magazine strives to provide attribution wherever possible. Images used in the posts have been procured from the contributors themselves, public forums, social networking sites, publicity releases, YouTube, Pixabay and Creative Commons. Please inform us if any of the images used here are copyrighted, we will pull those images down.