A Tribute to Austen-Simon Langton's Pride and Prejudice
Langton's Pride and Prejudice like Austen in her novel, depicts irony with 'unmistakable strains of cynicism, laughing at human nature without any real hope of changing it'.
Jane Austen has been regarded as one of the most prominent authors in English history. As most authors she had a distinct school of her own which dealt primarily with morality at the very core. This is probably the reason why when we watch film and television adaptations of her works, we somehow relate to everyday life even in the 21st century.
From a tender age Austen was keenly into writing. Starting from about her teenage years to about thirty five years of age, she experimented with various forms of writing including plays, epistolary writings and parodies. Her subjects during her mature years were primarily women yes – and their trials, tribulations contrasted with their fleeting escapades during the late seven teen hundreds and early eighteen hundreds.
It is popularly said that Jane's novels always held pieces out of her life's experiences. One who has read or watched an adaptation of a Jane Austen novel, could pledge by each of these above mannerisms and traits in almost all of her popular heroines. She saw the world through the eyes of an intelligent woman and had a keen eye for detail.
The female protagonist in most cases would undoubtedly be a level-headed, witty and bright woman who would know and speak her mind. Multifaceted individuals with multiple talents, each of her heroines probably embodied Austen in some way or the other. Austen's adult years were spent at her parents' home, carrying out activities normal for women of her age and social standing. She practiced the pianoforte, assisted her sister and mother with supervising servants and attended female relatives during childbirth and older relatives at their deathbeds like most of her heroines.
She would socialize often, attend church regularly, and dance either impromptu at friends and neighbours or at the bigger balls in the town hall. She even read novels – mostly her own – aloud with her family in the evenings. Her brother Henry later said that "Jane was fond of dancing, and excelled in it". Austen is also said to have been particularly proud of her accomplishments as a seamstress.
However the bicentennial production of Jane Austen's novel is given the most lavish treatment by director Simon Langton in his television mini-series, Pride and Prejudice (BBC produced, 1995) starring Jennifer Ehle as Elizabeth Bennet, a witty and headstrong young woman in 19th century England.
When Elizabeth (Lizzy) meets the standoffish Mr. Darcy (Colin Firth), they initially clash, but there is something deeper behind their apparent animosity. Colin Firth sets the standard for period film heroes with his portrayal of Mr. Darcy, a character sure to make both minds and hearts race. The classic novel of manners, society, and love includes much of Austen's rich commentary on human nature, and features extensive, gorgeous location shooting in and around historic English country homes.
A family of five unmarried sisters and parents leading a moderately comfortable life at their estate in Longbourne is held witness to a series of life-changing events in quick succession and that too quite unexpectedly. For someone who has read the book, this may be easier to imagine but what primarily comes across as a very significant theme is the dependence of women on marriage to secure social standing and economic security. This indeed was immensely prevalent at that time where women were married off to secure a reasonable standing in life and thereby ensure a stable income for their often debt-ridden families.
Below are excerpts from a conversation between Elizabeth and her elder sister Jane prior to meeting the eligible Mr Bingley, who had moved into the neighbourhood at Longbourne.
Jane: A marriage where either partner does not love and respect the other cannot be agreeable to either party
Lizzy: But beggars you know cannot be choosers.
Jane: We are not very poor Lizzy.
Jane: Father's estate entailed away by the female line. We have little but our charms to recommend us.
Jane: "I would wish, so very much like to marry for love"
Lizzy (smiling): And so you shall.
Mrs Bennett (Alison Steadman), Lizzy's mother in the film is the short-witted quintessential, nerve- grating, verging on neurotic mother of five and portrays the role of the manoeuvring mother stopping at nothing to get suitors for her daughters. She thinks her daughters will be old-maids in no time, thanks to the meagre efforts made by her husband Mr Bennett in getting them eligible suitors.
There is a genuine dose of humour in Mrs Bennett's interactions with Benjamin Whitrow, who plays the nonchalant, charming and witty Mr Bennett to perfection. The audience is left in raptures at the slightest of situations.
Jane's comic and satirical sensibilities come across subtly and beautifully in most of her novels and are said to have been keenly derived from several comic plays staged within the family and close friends during her early years. Langton in this regard upholds her sense of comic timing and does it perfectly so.
Mr Bennett and Mrs Bennett in the novel Pride and Prejudice were closely inspired from her own parents. Jane's father, it is said, gave his daughters (Jane and younger sister Cassandra) complete access to his eclectic library and encouraged Jane's occasional risqué experiments in writing. He admired his daughter's intelligence and respected her opinion as does Mr Bennett his daughter Lizzy in Pride and Prejudice whereas her mother's concern was always to get her married to the most eligible suitor. It is said that the novel was written at a time when Jane herself was going through a tumultuous phase in her association with an Irish law student of dubious fortune whom she finally could not given that his only benefactor never approved of the match. The fact that her father was a clergyman and did not have a respectable fortune of his own did nothing to help the cause. Pride and Prejudice was the happy ending she would have probably wanted in her own life.
Every member of the cast in Langton's Pride and Prejudice has rare with wit, charm and charisma, all rolled into one thereby contributing to a truly memorable performance. As director he too has a true ear for dialogue and the need for silences in conversation. Indeed, it is often these silences that are the most meaningful and significant in this mini series.
It is rare to find a Jane Austen dramatisation that comes so near to being perfect on every level and that stays so true to the original novel. The greater part of the dialogue in the series is Jane Austen's own and every scene is included and follows the same chronological order.
The drama departs from the novel in only two instances. In order to extend our knowledge of the character of Mr Darcy (Colin Firth), two scenes are added; to demonstrate that he is not just an effete aristocrat but a real man worthy of Elizabeth's love as he is shown indulging in manly pursuits; fencing, and swimming in his private lake. The wet shirt scene where Elizabeth catches Darcy unawares and embarrassed at his estate in Pemberly plays a pivotal role in this on-screen adaptation and has been highly regarded as one of the widely popular scenes ever on British Television. Simon Langton is said to have commented that the only reason why he wrote the scene was to create "an amusing moment in which Darcy tries to maintain his dignity while improperly dressed and sopping wet" and was never really keen on the understated sexual allegory which the scene went on to depict. This scene in particular, so perfectly portrays the unpreparedness, the usual awkwardness and the self consciousness associated with love, so much so, that it can only heighten the intense passion that vaguely trespasses that fleeting moment.
Firth in his part plays the almost snotty Mr Darcy with an intensity of containment which is perfect for the role. Most other adaptations of Pride and Prejudice in the past have suffered the most in the casting of Darcy which was overtly stiff or too outlandish for a Jane Austen hero. Firth as Darcy has indeed harnessed a lot of energy and warmth unlike his predecessors.
John O'Connor of The New York Times lauded the serial as a 'splendid adaptation, with a remarkably faithful and sensitively nuanced script'. He commented on Jennifer Ehle's ability to make Elizabeth 'strikingly intelligent and authoritative without being overbearing', and noted how Firth 'brilliantly captures Mr Darcy's snobbish pride while conveying, largely through intense stares, that he is falling in love despite himself'.
Be it the languorous walks in the countryside or the bated steps taken at a ball or even for that matter the intense conversations between the main protagonists, Langton has manoeuvred his chariot to behave in exactly the way he wanted or probably the way Austen would have wanted it!
In a departure from other television adaptations, the serial expands on Austen's metaphorical use of landscapes, reinforcing beauty and authenticity. Elizabeth takes every opportunity to soak in the lap of nature. She is often shown holding a twig or running effortlessly in the wide green meadows and thereby escaping her tribulations for maybe a brief instant. The most significant use of nature in Langton's mini-series is Elizabeth and the Gardiners' visit to Pemberley in Derbyshire where Elizabeth becomes conscious of her love for Darcy.
A popular English novelist whose pragmatism, precise social commentary and skilful use of free indirect speech and mellifluous romances earned her a place as one of the most widely read and beloved writers of romantic titles in English literature – in her own life, Austen was not very fortunate in love.
In the winter of 1802 she received her only proposal of marriage from Harris Bigg-Wither, a distant cousin and a descendant of considerable value, described largely as an unattractive plain-looking man, who spoke little and was aggressive in conversation and whom she refused after a decent amount of deliberation. No contemporary letters or diaries describe how Austen felt about this proposal but she may have communicated such feelings through her novels. The Mr Collins- Lizzy angle in Pride and Prejudice may qualify to that effect.
Langton for his part additionally introduces humour in the casting of David Bamber as Mr Collins who plays the immensely intolerable and foolhardy Mr Collins. One who is primarily obsessed with concept of flattery and uses the choicest of words to that effect. His rattling banter gets irritating at times although the humorous bits with the 'marvellously imperious witch' Lady Catherine are well rounded. Bamber's could be the only portrayal in Langton's Pride and Prejudice which may sometimes seem a touch overdone. The character had not been so stark and uncouth in the novel per say.
Langton's Pride and Prejudice like Austen in her novel, depicts irony with 'unmistakable strains of cynicism, laughing at human nature without any real hope of changing it'. Laughter in Pride and Prejudice, which ranges from irresponsible laughter to laughter at people and laughter of amusement and relief, can also be linked to underlying sexual tensions among the different characters. Langton makes changes and additions 'with a view to exposing a character, or adding humour or irony to a situation' to make it more appealing and pertinent to the modern viewer.
After being slighted at the ball, where she meets Mr Darcy for the first time Ehle in her portrayal of Lizzy is shown to start sowing seeds of hatred in her heart for the hero. As her older sister Jane falls in love with Darcy's best friend, the adorable Mr. Bingley while her youngest sister Lydia callous and inconsiderate of any regard for the family, flirts with every man in military uniform; Lizzie finds herself fighting off the attentions of the unctuous Mr. Collins in one hand and trying hard to salvage bits and pieces of her family pride in the other. At this weak moment, she is unassumingly taken in by the charming Mr. Wickham who turns out to be an enemy of Darcy. She starts seeing matters concerning Darcy in a negative light and is shown distinctly content and assured of her growing hatred of him. Adrian Lukis for his part as Wickham is the archetypal smooth operator who charms his way into the hearts and minds of several women and enthrals them in his affections without much ado. The boundless possibilities which Lizzy finds in her affections for Wickham are soon thwarted by hard-hitting reality. A charming Jennifer Ehle gracefully picks up the pieces and moves on. She does not shower her disappointments on anyone and dismisses them often as she continues to be happy in her closely knit circle, finding a confidant only in her older sister Jane at times. As Elizabeth takes everything in her stride, there are better times ahead.
Bitter sweet with genuine doses of wit and understated irony and intelligence, Jane Austen has urged her readers to read on and nudged film-makers today to strive and recreate the magic on-screen. Critically acclaimed and a popular success, Simon Langton's Pride and Prejudice was honoured with several awards, including a BAFTA Television Award for Jennifer Ehle for 'Best Actress' and an Emmy for 'Outstanding Individual Achievement in Costume Design for a Mini-series or a Special'.
Between ten and eleven million people watched the original six-episode broadcast on BBC One on Sunday evenings from the twenty fourth of September to twenty ninth October nineteen ninety five. The episodes were repeated each week on BBC Two. The final episode of Pride and Prejudice had a market share of about forty percent in Britain, by which time eight foreign countries had bought the rights to the serial.
Three point seven million Americans watched the first broadcast on the A&E Network, which aired the serial in double episodes on three consecutive evenings beginning fourteenth January nineteen ninety six.
The serial was released in print at VHS in the UK in the week running up to the original transmission of the final episode. The entire first run of twelve thousand copies of the double-video set sold out within two hours of release. Seventy thousand copies had been sold by the end of the first week of sales, increasing to two hundred thousand sold units within the first year of the original airing. A BBC spokeswoman called the initial sale results 'a huge phenomenon', as 'it is unheard of for a video to sell even half as well, especially when viewers are able to tape the episodes at home for free'.
As one of the BBC's and A&E's most popular presentations ever, the Langton's Pride and Prejudice was 'a cultural phenomenon, inspiring hundreds of newspaper articles and making the novel a commuter favourite'. Together with the nineteen ninety five and nineteen ninety six films Persuasion, Sense and Sensibility and Emma, the serial was part of an ensuing Jane Austen euphoria which caused the membership of the Jane Austen Society of North America to jump fifty percent over the course of nineteen ninety six and to over four thousand members in the autumn of nineteen ninety seven.
Simon Langton to this effect has truly paid Austen's legend an overwhelming tribute through his wonderfully crafted masterpiece.
References
O'Connor, John (13 January 1996). "Television review: An England Where Heart and Purse Are Romantically United". The New York Times.
Behind the scenes (1995): Sue Birtwistle aetv.com (A&E Network).
Taylor, Veronica (2000). "British Film Institute TV 100 entry on Pride and Prejudice". British Film Institute
Casal, Elvira (Winter 2001). "Laughing at Mr. Darcy: Wit and Sexuality in Pride and Prejudice
Parrill, Sue (1999). "What Meets the Eye: Landscapes in Pride and Prejudice?
(All pictures used in this article are courtesy the Internet)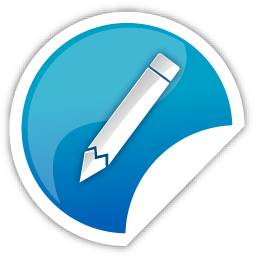 Whether you are new or veteran, you are important. Please contribute with your articles on cinema, we are looking forward for an association. Send your writings to amitava@silhouette-magazine.com
Silhouette Magazine publishes articles, reviews, critiques and interviews and other cinema-related works, artworks, photographs and other publishable material contributed by writers and critics as a friendly gesture. The opinions shared by the writers and critics are their personal opinion and does not reflect the opinion of Silhouette Magazine. Images on Silhouette Magazine are posted for the sole purpose of academic interest and to illuminate the text. The images and screen shots are the copyright of their original owners. Silhouette Magazine strives to provide attribution wherever possible. Images used in the posts have been procured from the contributors themselves, public forums, social networking sites, publicity releases, YouTube, Pixabay and Creative Commons. Please inform us if any of the images used here are copyrighted, we will pull those images down.