Nathicharami: A Journey of Self-exploration
Nathicharami examines the inner conflict of a young widow, trying to recover from her husband's death and realizing that her physical desires need to be taken care of. A Silhouette Review of this sensitive film.
Nathicharami – 'A promise to stand by you', is calling out for an assurance from the spectator's side regarding freedom of women especially in Indian cultural contexts. The movie threads the idea of bodily memories which reoccurs frequently unconcerned about one's conceptual memories of/emotion for a person living or dead. The widow protagonist's physical needs are conceptually amputated with cultural frameworks. The illusion of her husband's phantom presence keeps her pulsation, at the same time leave her biological needs at a threshold with inexplicable punctuation.
The first and second halves of the movie are linked with three symbolic techniques: a failure in the electricity flow (in one of the early scenes with her husband and towards the end before her union with Suresh), a failure in the preparation of a dish (While Caravalo's counseling session and in the last phase where Suresh apologizes to his wife) and a failure in furnishing a bunch of flowers (immediately before the interval and post interval as a juncture uniting the characters)
Nathicharami shares a strange connection with the German American movie The Reader (2008). In both the movies, the narration is about exchanging sexual deed with some kind of knowledge/realization. Hanna fulfills Micheal's bodily curiosities and he in turn imparts knowledge to her. With a role reversal, at the fulfillment of Gowri's desire, Suresh gets a life changing realization (though unintentional).
The somatic awareness is imparted to her by a male psychiatrist. But unlike Shinde's Dear Zindagi (2016), the patient doesn't fall for the man who helps her to find herself neither does his chair creaks once her course is over. The name Carvalo derived from Kannada novel by Tejaswi on a fictional flying lizard makes the physical presence of the psychiatrist a bit ambiguous.  It also can be read as an indirect implication of taking permission from a male in the form of a psychiatric universal counseling.
Derrida says that what in the subject is most important will be most hidden and most repressed, yet most active. (Féral Josette, Lyons Terese, Performance and Theatricality: The Subject Demystified). The script tries to explain the impossibility of explaining what exactly is the woman looking for, through chronic discovery of absences. She is not looking for a soul mate, not for love, neither perversion nor a passionless clinical congress. Though the third song in the movie (Mayavi Manave , Oh mind, don't control my body-penned by Mansore) sounds closer to rococcan attitudes, the mind plays an important role for which Gowri chooses that particular man.
Movies like Mathilukal (Malayalam, 1990) and Her (USA, 2013) have attempted to explore lonely man's desires and their respective alternative solutions. Uyyale (Kannada, 1969) and Charulata (Bengali, 1964) attempts to subtly address the subject of emancipated women and their distinct desires. It is not addressed raw, rather becomes just a part of a larger narration. What varies is the protagonists of these stories are unaware of their own feelings and it happens in a flow. But in movies like Arth, Lust stories, Water, Fire and Nathicharami, she is well aware and consciously swims against the currents of societal norms unlike Freud's idea of unconsciousness instinctual transcriptions. In most of the above mentioned films, the husband of the protagonist is alive, despite which she feels for a second person. Nevertheless oscillation between two positions is a common factor in all.
Lipstick under My Burkha (Hindi 2017) explores sexuality of women of different ages, Parched (Hindi 2015) is largely about women from different backgrounds breaking clutches of patriarchal enforcement more or less from similar geographical areas. In both the films all the characters unite towards the climax for a new beginning. Nathicharami links the two female characters without literal union since the lead male becomes a tool for comparative study between his wife and Gowri. His wife who doesn't find her husband's sexual activities as anything more than a robotic activity since it's devoid of love and the other who longs for a good partner for comfortable congress.
A trial to accommodate metaphoric meanings of cooking to bodily desires can be seen as re-representation of philosophies of the past. Often the gustatory and sexual desires have been arbitrated with each other in art where both require intimate, first-hand acquaintance with its objects. Both gustatory and sexual proficiency furnish the paradigm of private experiences which are subjective.
Though it's quite unconvincing that a woman hailing from a traditional family associates her sexual attraction for a stranger just abruptly, it also raises the question of whether it is important to generate close emotional acquaintance with the man to feel a physical attraction according to a woman. However unlike the episodes in Lust Stories, here Gowri doesn't see sexual desire as an end in itself but it plays as a means to move on in her life. In contrast to movies where women thrive to bring an identity beyond her body (Lajja /Queen etc), despite Gowri's professional success she longs to explore her sensual needs. There is a desire to be present as a body to the other and to observe one's presence through his eyes.
It also reflects on societal hypocrisy especially embraced by men who volunteer to go out of their respective customary restrictions yet believe in retaining a constraint for women's freedom. Suresh and his friend repent that their ideal construction of what they thought Gowri was/should behave is completely shattered. Subsequently it positions him in the lenses of Rama and Lakshman as in the case of Shurpanakha who expresses her desire, despite her giving an option to reciprocate or not.
These men constantly use a Kannada local saying which equates a woman, gold and land as to be acquired and when she discloses her wish, he says that one can't trust these three things, where in woman is just another object like land or gold.
As Lauretis points out that spectatorship is pivotal to a feminist cinema, there is a conscious effort to address the spectator as female (Technologies of Gender: Essays on Theory, Film, and Fiction). This concern with addressing a female audience by feminist filmmakers is mirrored in the efforts of feminist critics to theorize about the female spectator and their positioning. Cinema as a medium of realism or showing minute details is countered in Nathicharami by non-seeing of a subject which is largely associated with the sight as far as main stream films are concerned. The subject is depicted with hardly any strip tease or erotic scenes and most shots are of close-up rather than zoom out. Gowri is not a masqueraded spectacle or a voice over synchronization to a man's story writing; instead she is an embodied voice.
Therefore the voice effect of sexual seduction in the first song (Vasundhare) by the singer metaphorically demonstrates the mood of the character. Therefore the alphabet 'A' certified for the film sounds like Absence of any aggravating scenes. Despite its appropriate and modest presentation, the act of censoring a moderate and subtle masturbation scene not only makes a paradox to the concept of film but also negotiates that what is culturally a sacrilege for women to do, is also a taboo in its representations as well.
However, nothing escapes the loopholes though very minute as far as a few superfluous continuous scenes are concerned at the beginning to show her desperateness which could have been symbolic, the slightly monotonous first half an hour and the leading male character's deficiency of possession over the actor. Though coincidental, the movie's release was at a time point when sexual predatory attitudes of men from the same industry where being exposed which makes it even more relevant. By avoiding window views, the director intends to place the spectator inside the narrative sequences. It positively dodges the psychological conflict while women watching movies and their ambiguous placement of identity between self and the other. The protagonist oscillates between what Simon de Beauvoir calls the 'female' as a biological one and 'feminine' a cultural definition or as a relational position rather than a fact of nature' (The Second Sex).
Nevertheless the number of scenes given to Gowri and narrative empathy though gives her the status of a protagonist, the feminist women following its various sects, can find their convenience or discomfort by either placing themselves in the shoes of Gowri or of Suresh's wife. A feminist spectator (especially from the Indian context) would applause Gowri's approach if she positions herself as a victim of male absence/lack of sex life, at the same time if she is a wife in a marital bond, the same spectator would offend on another woman approaching her husband in concern with her feminism with a convenience, a convenience of placing such discourse in external circuits rather than in her personal life. Sexual desires as the most uncommonly discoursed subject among the family interiors, often finds its expressions in public spheres where discourses are generated and often decayed there it- self. Though it's not a virgin topic in Indian film history, it seeps into a discourse and escapes disciplinary prejudice and a non -fetish attitude.
(Pics courtesy: Mansore)
More to read
Gaheen Hriday: A Powerful Film by Agnidev Chatterjee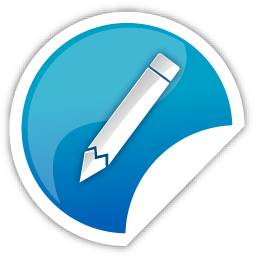 Whether you are new or veteran, you are important. Please contribute with your articles on cinema, we are looking forward for an association. Send your writings to amitava@silhouette-magazine.com
Silhouette Magazine publishes articles, reviews, critiques and interviews and other cinema-related works, artworks, photographs and other publishable material contributed by writers and critics as a friendly gesture. The opinions shared by the writers and critics are their personal opinion and does not reflect the opinion of Silhouette Magazine. Images on Silhouette Magazine are posted for the sole purpose of academic interest and to illuminate the text. The images and screen shots are the copyright of their original owners. Silhouette Magazine strives to provide attribution wherever possible. Images used in the posts have been procured from the contributors themselves, public forums, social networking sites, publicity releases, YouTube, Pixabay and Creative Commons. Please inform us if any of the images used here are copyrighted, we will pull those images down.