Nil Battey Sannata Review: Be What You Want to Be
Nil Battey Sannata is a well-knit, intelligent film with witty dialogues and excellently fleshed out characters. It is not the mother-daughter relationship that strikes after the film is over. It is an important part but only a part in a very entertaining film of a different kind. A Silhouette review.
We are conditioned and trained to grow up with the idea that a doctor's son will become a doctor and a teacher's son/daughter will seamlessly turn to teaching. So, it would be natural for a maid's daughter to believe that all she can achieve in life is to work as a domestic help like her mother, a school drop-out who desperately wishes her daughter to keep away from the beaten path.
Nil Battey Sannata narrates one such story which is a reflection of similar stories in real life. As children, we are so brainwashed into believing that if the father/mother is an accountant, it is just a matter of time for the child to follow suit. So, when the child wants to do differently, he actually feels guilty for not following in his parent's tracks.
Nil Battey Sannata is a sleeper hit. What is a 'sleeper hit'? Sleeper hit is a term used for a film that plays successfully for a long period and becomes a big success, despite having relatively little promotion or lacking a successful opening. The film was released in Kolkata in end-April and was still running in the second week of June (when this review is written) in a single multiplex theatre while bigger films have, relatively speaking, hit the dust. It is not a big-banner film. It does not have big stars. There are no item numbers or graphically shot fight scenes. There is no villain. The romantic angle is missing. The film is shot on location entirely in Agra, not a 'hot' city for Bollywood filmmakers. It is a niche film that addresses, explores and investigates the dreams of a working woman from the margins who lives with her daughter in a slum.
Chanda (Swara Bhaskar) is a multi-purpose maid who works as housemaid in an affluent but aged couple's home. She also works in a masala factory, a shoe factory, a collective laundry just to save money for her daughter's higher education. But the daughter Apeksha alias Appu (Ria Shukla) hates studies in general and Maths ('Mas' as they pronounce it) in particular and cheerfully flunks her Maths paper all the time. Her logic is that since she will become a maid like her mother, what would be the point of her being a Matric Pass?  But Chanda is adamant that her daughter should not be a maid. She makes every attempt to save for her daughter's education and passing. When nothing seems to work, she decides to solve the 'Mas' problem herself and enrolls herself in the same class as her daughter.
The entire film is focussed on Chanda's struggle to save her daughter from becoming a maid though the biggest obstacle is the daughter herself who even steals the entire money Chanda had saved for her coaching class and does not even feel ashamed or guilty. How Chanda solves her own Mas problem with the help of a nerd-student who explains the problems though chalk drawing on the floor of a terrace while the other back-benchers join it forms the crux of the second half of the film.
Answers for Chanda are presented too smoothly and easily than they would be in real life circumstances. But they drive the point home and the driver's son, a close friend of Appu decides that becoming a driver because his father is one is no 'dream' at all. Chanda passes her "Matric" along with Appu but Appu comes out with a better percentage.
The film is spiked up with subtle but sharp humour and the dialogues are pithy and smart if you follow them closely. For example, Appu tells her mother that her name should have begun with a "Z" so that it came last on the attendance rolls! The Maths teacher is shocked speechless when Chanda's well-wishing boss (Ratna Pathak) points out at Chanda sitting beside her while suggesting a new admission to the tenth class! The headmaster (Pankaj Tripathi) who is also the Maths teacher takes sarcastic but very funny pot-shots at the last benchers only to be surprised once when Appu scores higher marks than her mother!
The music is fine but apart from the title track Maths Mein Dabba Gul, songs used more as an editing strategy to take the story forward, are one too many. Debutant director Ashwini Iyer Tripathi has carefully kept cinematographic and production values distanced from glamour. The setting, mainly through the lanes and bylanes of poor alleys in Agra, wandering over to the open expanse of the ghats where the washing is spread out to dry on the rocks (one thought this practice was extinct now), the modest, no-nonsense interior of the classroom, offering a glimpse of an Agra few of us have been privy to.
The film scores on a well-knit, intelligent script, witty dialogue and excellently fleshed out characters. Swara Bhaskar who plays a character much older than her, does more than justice to the faith the director placed in her. The same goes for the rebellious, stubborn and ill-mannered Appu portrayed by Ria Shukla, or, the no-nonsense elderly doctor played by Ratna Pathak who is more helpful than a normal 'boss' and Pankaj Tripathy as the headmaster who, puffing up his chest as he paces up and down the classroom, takes sarcastic pot-shots at the back-benchers who are almost determined to pluck their finals is brilliant. The classmates of Appu including the bespectacled Maths nerd who gives Chanda a job at a dhaba where his brother works are natural performers. Only Sanjay Suri as the Collector is so sweet and syrupy that you want to pour him out in a glass and drink him!
It is not the mother-daughter relationship that strikes after the film is over. It is an important part but only a part. It is not the dreams of a mother who does not want her daughter to be a 'matric fail' like she is. It is not the sad-story scenario that hits you right away. But these are the small nuggets that add up to make for a very entertaining film of a different kind. The end however, is a terrible anti-climax. After some years, a grown, bespectacled and serious Appu is facing the panel while appearing for a viva for her IAS exams. When the members ask her what made her opt for the administrative services, she says, "Because I did not want to be a maid," therefore, washing away her mother Chanda's dreams at one stroke! Sad!
Nil Battey Sannata is an old and forgotten Hindi idiom that means – "zero divided by zero is equal to zero" which is the bottom line of this film. But I failed to make the connection because I really do not know what it means though in one scene, the film explains it. On hindsight, one wonders whether the real working class that will identify with the film and perhaps be motivated by it will be able to watch it since it is being screened at multiplex theatres across the country.
Postscript: A small news item in the Kolkata edition of The Telegraph (Wednesday, 8th June, 2016) says: 
MOM FEAT
Mumbai (PTI) A 43-year-old homemaker in Mumbai and her 16-year-old daughter have cleared the Class X exams together. Sarita Zagade scored 44 per cent marks while her daughter Shrutika got 69 per cent. Sarita was forced to drop out of school because of financial constraints.
More to read
Between the Times – A Rare Experience: Asa Jaoar Majhe Review
Comical Mirror to a Vivacious Village Vaudeville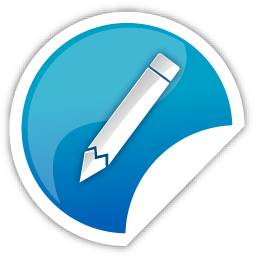 Whether you are new or veteran, you are important. Please contribute with your articles on cinema, we are looking forward for an association. Send your writings to amitava@silhouette-magazine.com
Silhouette Magazine publishes articles, reviews, critiques and interviews and other cinema-related works, artworks, photographs and other publishable material contributed by writers and critics as a friendly gesture. The opinions shared by the writers and critics are their personal opinion and does not reflect the opinion of Silhouette Magazine. Images on Silhouette Magazine are posted for the sole purpose of academic interest and to illuminate the text. The images and screen shots are the copyright of their original owners. Silhouette Magazine strives to provide attribution wherever possible. Images used in the posts have been procured from the contributors themselves, public forums, social networking sites, publicity releases, YouTube, Pixabay and Creative Commons. Please inform us if any of the images used here are copyrighted, we will pull those images down.