Gulzar: Creating a New Genre of Lyrical Romance
Gulzar – poet, lyricist, dialogue-writer and director has written stories for more than fifty films and songs for many more. His directorial roster has films on the pathos of living and on the triumph of the human spirit such as Mere Apne, Achanak, Aandhi, Koshish, Khushboo, Kinara, Meeraa, Parichay, Angoor, Kitaab, Mausam, Namkeen, Lekin, Libaas and Maachis. A Special by Shoma A Chatterji on Gulzar Saab's birthday.
Born Sampooran Singh to a Sikh family in Dina (now in Pakistan) in 1936, he changed his name to Gulzar somewhere along the way. Gulzar's cinematic career is traced back to Bimal Roy's Bandini, where he was called to write the lyrics of a Vaishnava composition because Shailendra, the film's original lyricist, had had a tiff with music director S.D. Burman. Burman-da had reservations about taking on the Urdu-educated young man to infuse the vaishnava spirit into the song. Gulzar rose to the challenge and a beautiful song was born – mora gora anga lai le, mohe shaam anga dai de, lip-synced by Nutan in an award-winning performance.
Gulzar – poet, lyricist, dialogue-writer and director has written stories for more than fifty films and songs for many more. His directorial roster has films on the pathos of living and on the triumph of the human spirit such as Mere Apne, Achanak, Aandhi, Koshish, Khushboo, Kinara, Meeraa, Parichay, Angoor, Kitaab, Mausam, Namkeen, Lekin, Libaas and Maachis. His love for classical and contemporary Bengali literature comes across in some of his films. Khushboo is adapted from Sarat Chandra's  Pandit Moshai. Kitaab and Namkeen are inspired by Samaresh Bosu's novels. But in Ijaazat, he took just a single thread of the Subodh Ghosh story and wove it with some of his own creative threads into a rich tapestry of human relationships based on love and its many-hued splendour.
Mera kuch saaman (Ijaazat, 1987)
Gulzar imbibed his love for Urdu and poetry from his Urdu teacher in Delhi's United Christian School "where Urdu was the medium of instruction till Independence." Much of his poetry is a nostalgic trip to his childhood where he talks about a tree on his way to school, or, of an empty can rolling on the streets. "I was not a good student and was terrified of Mathematics. In a business family, I was the black sheep. My father gave me up as a lost case because all my brothers were brilliant. My father was convinced that I would end up attending Kavi Sammelans now and then, get some stipend or other from these and keep borrowing from him and from my more successful brothers."
"My father often jokingly suggested that I keep good terms with my brothers because I would need them to borrow money from," says Gulzar. He wanted to take up literature but was not allowed to. His eldest brother, bestowed with his guardianship, asked him to do C.A. "I skipped the exams and came home with laddus on the day of the results. I told them I had passed. I appealed to them to free me from further studies. I was given the option of joining the Navy but I hated the uniform. So, I began to work in a motor servicing garage in Bombay and made a lot of poet friends in films through Progressive Writers' Association of which I became a member." He made friends with Basu Bhattacharya, Salil Choudhury, Debu Sen, Shailendra and Sukhbir, a prominent Punjabi-Hindi poet.
His first directorial film was Mere Apne, the Hindi remake of Tapan Sinha's Apon Jon. The film established Gulzar as a director of merit. Gulzar's journey through cinema has been fruitful in ways more enriching than the link with the box office coffers. They brought him excellent reviews and prestigious awards. They also created a new genre in Indian cinema – the genre of lyrical romance where love is underplayed, understated, expressed through a lot of poetry and lyrical music, and therefore, intense.
Koi hota jisko apna (Mere Apne, 1972)
On the inside jacket of Silences, an English translation of select poems by Gulzar, his close friend Bhooshan Banmali writes, "A poet is a conch-shell that gives voice to the emotions. A lyricist sings of dreams. A visionary is a painter who plays with rainbows. A thinker ponders upon human relationships like a monk who holds counsel with the trees of the forest. What is more noteworthy about his creativity is his extremely good taste – both in his written words as a lyricist, a poet, a dialogue writer of outstanding merit, and in the visuals he conjures up as a filmmaker of growing eminence."
Be it the triangular romantic tragedy of Izaazat, the two lovers doomed to death against the backdrop of a terror-ridden sky in Maachis, or, the more mature retrospection of the couple in Aandhi,  the strange relationship between a prostitute and her mother's lover in Mausam, Gulzar has gone through it all without raising slogans, without permitting his characters to degenerate to undignified behaviour. His insight into the psyche of the child came across brilliantly in Kitaab and also in Parichay, loosely adapted from The Sound of Music. His tribute to classical Indian dance as a creative art form defined itself without ornamentation in Kinara. His homage to Sarat Chandra was brought to fruition in Khushboo, a film that demonstrated the untapped histrionic talent of Jeetendra. Meeraa underscored how history can evolve into a form of poetic expression through cinema. Unfortunately however, Namkeen, one of his best directorial films, was a flop. Hu-Tu-Tu raised expectations that did not work because Gulzar is a living metaphor of love and the film's story was focussed on hate.
He has worked with leading music directors like Sachin Dev Burman, Salil Chowdhury, Shankar Jaikishan, Hemant Kumar, Laxmikant-Pyarelal, Madan Mohan, Rajesh Roshan, Anu Malik, and Shankar-Ehsaan-Loy. He also developed outstanding creative partnerships with Rahul Dev Burman, AR Rahman and Vishal Bhardwaj. Along with lyrics, he has also contributed to several films as script, story and dialogue writer. His work for Doordarshan comprise of milestones like Mirza Ghalib and Tahreer Munshi Premchand Ki, besides composing the lyrics for DD serials like Hello Zindagi, Potli Baba Ki and Jungle Book.
Apart from several National Awards, he was bestowed the Sahitya Academy Award in 2002, the Padma Bhushan in 2004, the Academy Award for the best original song for Jai Ho (shared with A.R. Rahman) for Slumdog Millionnaire in 2009, the Grammy Award for the same song in the same film in 2010, the Lifetime Achievement Award for his contribution to cinema by the 11th Osians-Cinemaya Film Festival in 2009 and the Dadasaheb Phalke Award in 2014. The awards he has picked up like pebbles on a beach do not make much difference to his modest lifestyle. Nor is any sense of disappointment evident when many of his directorial ventures like Meera and Namkeen are commercial flops.
Raah pe rehte hain (Namkeen, 1982)
"I express myself through poetry, literature and films. Film expresses itself through photography, architecture, acting, music, other than my own medium of expression. This helps me extend my contact with other forms of art and thus enrich my knowledge, my persona and my contacts with people. I find cinema the most fulfilling of all arts in terms of creative effort," he elaborates.
Tagore had always been a hot favourite with Gulzar, ever since he read a Tagore short story called Gardener in translation "and since then, one single-minded aim I had was to read Tagore in the original," explains Gulzar. "My love for everything Bengali makes itself strongly felt in every sphere of my life. I married Raakhee, a Bengali girl perhaps so that I would be able to pick up the subtle nuances of the spoken language. I named my daughter Meghna, after a river in Bengal, now in Bangladesh, and I have read all my favourite Bengali writers and poets in the original." Gulzar's poetry has been published in several compilations such as Chand Pukhraaj Ka, Raat Pashminey Ki and Pandrah Paanch Pachattar (15-05-75). His short stories are published in Raavi-Paar and Dhuan. He has also created a new kind of stanza in Urdu poetry named 'Triveni'.
One of his greatest pains has been trying to cope with the loss of R.D. more as one of the closest friends he ever had than as his regular composer. But he is happy with the successor he discovered in Vishal Bharadwaj who has scored the lilting tunes of Gulzar's Machis, after the passing away of R.D. Among his favourite poets, he mentions Tagore, Subhash  Mukhopadhyay, the Jnanpeeth Award winner, the late Jibananda Das, Romanian poet Marin Sorescu, Ghalib, Faiz Ahmed Faiz and Ahmed Nadim Qasmi. Film-makers he respects are Satyajit Ray, Bimal Roy and Aparna Sen.
His films, with their soft lyricism, melodious music and a strange undercurrent of pain and rhythm, are his evocation to love in its myriad manifestations. Even in Maachis that dealt with terrorism in Punjab, this sensitive director unspooled a tale of love against the backdrop of and in the midst of terrorism. Therefore, what could have evolved into a strong political film, changes tracks to turn into a tragic statement of love falling unwitting victim to terrorism in Punjab.
Chhod aaye hum woh galiyan (Maachis, 1996)
Among his own films, he picks "Izaazat for its mood, Kitaab for its nostalgia–it had a lot of my own childhood, Maachis for its theme and Namkeen for its lovely relationship and well-etched screenplay." His lyrics are legendary for their ability to transcend the mundane to reach the soul of love. His own favourites are mera kuch samaan pada hai (Izaazat), roz akeli aaye (Mere Apne) and phir se aayee o badre (Namkeen). His only regret is that the day has just 24 hours. He would be loved to be remembered as a good human being and as a poet, first and last. That is the real Gulzar who hides behind those black-framed glasses, the one-day-old stubble, the grey in his hair, the white around him and the modest smile that is the ultimate veil he hides himself with.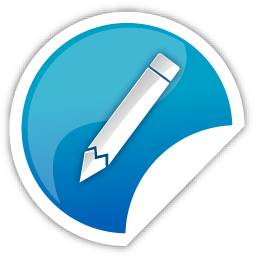 Whether you are new or veteran, you are important. Please contribute with your articles on cinema, we are looking forward for an association. Send your writings to amitava@silhouette-magazine.com
Silhouette Magazine publishes articles, reviews, critiques and interviews and other cinema-related works, artworks, photographs and other publishable material contributed by writers and critics as a friendly gesture. The opinions shared by the writers and critics are their personal opinion and does not reflect the opinion of Silhouette Magazine. Images on Silhouette Magazine are posted for the sole purpose of academic interest and to illuminate the text. The images and screen shots are the copyright of their original owners. Silhouette Magazine strives to provide attribution wherever possible. Images used in the posts have been procured from the contributors themselves, public forums, social networking sites, publicity releases, YouTube, Pixabay and Creative Commons. Please inform us if any of the images used here are copyrighted, we will pull those images down.