Bhanu Bandyopadhyay – The "Common Man's" Comedian
Bhanu Bandopadhyay created a genre in humour at a time when he had tough competition from the best among comedians in Bengali cinema beginning with his predecessors and continuing into his generation of actors. A tribute to the great comedian on his birth anniversary by Shoma A Chatterji.
Comedy wears many faces. It is characterized by an element of surprise, unpredictability, a turn of phrase, a grimace or a change in body language. Incongruity, as seen in Charlie Chaplin's films, is an example. Anti-climax is another element that triggers a sense of fun. There is satire veiled as comedy to expose and ridicule controversial or inefficient political leaders through caricatures.
Bhanu Bandopadhyay, marginalised as an actor like most comedy actors were during his time, could punch his performances with all these qualities and perhaps, reach beyond their written definitions. He belonged to the golden era of Bengali cinema where comedy was king. Bhanu Bandopadhyay created a genre in humour at a time when he had tough competition from the best among comedians in Bengali cinema beginning with his predecessors and continuing into his generation of actors. Among them are talented predecessors and peers like Nripati Chatterjee, Haridhan Mukherjee, Tulsi Chakraborty, Nabadwip Haldar, Shyam Laha and many more.
Bhanu Bandopadhyay was born in East Bengal (now Bangladesh) in Dakshin Moishundu village in Dacca district on 26th August 1920. His proper name was Samyamay Banerjee but his nickname stuck to him till he passed away. Though he became sort of a legendary figure in Bengali cinema of those times, he began his career in acting with the stage.
By the time he graduated from Dacca University, he was firmly established in amateur theatre. His first stage performance was in Bonobir directed by Amod Dasgupta when he was a student of Class VI. The appreciation the performance brought inspired him to continue in small plays and with small comic skits at neighbourhood functions till he turned famous as Chanakya in the historical play Chandragupta. He followed this up with another important role in Girish Ghosh's Siraj-ud-Daulah. Bhanu was forced to leave Dhaka in 1941 with the clothes on his back because there was an extermination order against him though he has never explained why it was served with such a serious notice. He joined the Iron & Steel Control office in Kolkata serving there for 15 years.
In 1943, Bhanu recorded Dhakar Gadoaan, his first comedy performance on gramophone record, setting a trend in recording dialogues and comic episodes for posterity. He had to play the role of a skeleton-like man victimized by the famine. "In those days, I really looked like a famine-stricken, hungry man and suited the character to a tee," he said. The same year, he founded Uttar Sarothi, an amateur theatre group and staged its first production Notun Ihudi. His entry into the professional stage began in 1950 with Adarsha Hindu Hotel  which turned out to be a big hit with the theatre audience.
His first appearance on screen was in Jagoron (1946). He married Nilima Bandopadhyay, a talented singer, the same year. Among his famous films are Pasher Bari, Bhranti Bilash (based on Shakespeare's Comedy of Errors), Boshu Paribar, Barjatri, Bindur Chhele, etc. He produced and directed rip-roaring comedies with a message hidden behind the laughter and the fun. Among these are Jomaloye Jibonto Manush, Personal Assistant, Miss Priyambada, and Aashitey Ashiona. These films have stood the test of time that can make people laugh till this day.
Bhanu Bandopadhyay and Jahar Roy, a comedian who was Bhanu's best friend, formed an inimitable comic pair and became famous. Bhanu played the East Bengali Bangal while Jahar complemented him as the ghoti of Calcutta. They made several films together such as Bhanu Goenda, Jahar Assistant and Bhanu Pelo Lottery. He won the Best Comedian award eleven times! His most famous play was Joy Ma Kali Boarding that ran for three years at Rangana Theatre and again for six months at Rang Mahal.
Sharmistha Gooptu in Bengali Cinema – An Other Nation, devotes an entire chapter to Bhanu entitled Common Man's Comedy – The Bhanu Factor to one of the best actors Bengali cinema has ever produced. She writes that this 'Bangal' persona created and portrayed by Bhanu "went on to create a new comic prototype of the 1950s Bengali cinema, patented and almost exclusively embodied by Bhanu Banerjee. Bhanu was a star who lacked glamour. His loud Bangal style and cultivated un-sophistication made his stardom a somewhat unique thing." (Page 203.) Bhanu Bandopadhyay is the only comic actor who has been given special place in Gooptu's book.
His fame spread with that unforgettable punch-line mashima, malpo khamu in his typical Dacca dialect in Share Chuattar (1953) that has a veritable bunch of comedians of great merit put together in the same film. "An artist must declass himself and slip under the skin of the character he is playing. I do not believe in idolizing Western Methodists like Stanivslavsky or Brecht, commonly quoted by contemporary Indian actors. I feel we must first try and follow the steps of great masters in Indian cinema such as Chhobi Biswas or Sisir Kumar Bhaduri and then move on to Stanislavsky or Brecht," he once wrote. He did not care for technique overshadowing acting be it on stage or on screen. He insisted that it was more challenging and fulfilling to perform on stage or in folk jatra performances than on screen. He was a much-in-demand theatre actor.
"Mashima, malpua khaamu" Share Chuattar (1953)
Bhanu Bandopadhyay never wore make-up and he never needed to. Nor did he bother about costumes and 'looks'. His shirt-dhoti combination defined his distinct style that was the same as he was off screen in real life. His wide-open eyes with surprise written in them complementing a poker face and funny body language with bangal-peppered dialogue made his a star among his peers and among celluloid stars like Uttam Kumar. He was almost always present in a Uttam Kumar-Suchitra Sen film. He felt that it was not possible for an actor to delight his audiences with comedy unless he was basically a very good actor for serious roles as well. "In a serious role, an actor might cry a bit more than needed, or laugh a bit less than necessary. It does not really matter much and the audience is not wise to this. But for a comedian, a sense of proportion is very important. He must be precise in his dialogue delivery, his pauses, his sense of timing and his facial expression. A millimeter more or less and his performance will fall flat on his audience."
His major contribution to Bengali cinema are:
(a) lifting comedy to a higher level of entertainment through performance;
(b) using originality in deriving from his original mother dialect Bangal or a particularly famous East Bengali dialect into his performances that is a distinct pioneering effort others have imitated but without half the success as Bhanu achieved;  which remains his creation till this day;
(c) drawing generously from the bangal-ghoti culture that evolved among the middle class and lower middle class in those days and invested it with his brand of wonderful humour;
(d) he drew his audience to participate in and identify with the 'mess' culture in many films; and (e) turned comedy into a distinct genre in Bengali cinema that could stand independently on its own feet.
He has left behind three children, two sons and a daughter. His daughter Basabi Bandopadhyay (Ghatak), acted in his last production Nirdharita Shilpir Anupasthithitey which was released but did not do well. Ironically, this was the only film of his long career where he portrayed a serious role. A DVD version of the film was released in Kolkata on his 91st birth anniversary in 2011. The same year, producer B.L. Khemka's  heirs joined hands with Channel-B Entertainment to produce a DVD version of Nirdharito Shilpir Onuposthite.
Bhanu Bandyopadhyay Comedy Scenes
More to read in Retrospectives
Mahanayak Uttam Kumar – the Most Enduring Matinee Idol
Chhabi Biswas – Inimitable and Indomitable
Asit Sen: Sensitive, Women-Centric Films in a Class of their Own
Prithviraj Kapoor – The Icon of Hindi Cinema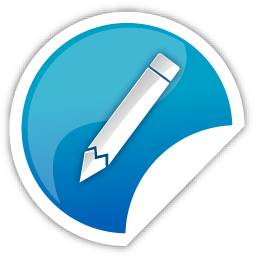 Whether you are new or veteran, you are important. Please contribute with your articles on cinema, we are looking forward for an association. Send your writings to amitava@silhouette-magazine.com
Silhouette Magazine publishes articles, reviews, critiques and interviews and other cinema-related works, artworks, photographs and other publishable material contributed by writers and critics as a friendly gesture. The opinions shared by the writers and critics are their personal opinion and does not reflect the opinion of Silhouette Magazine. Images on Silhouette Magazine are posted for the sole purpose of academic interest and to illuminate the text. The images and screen shots are the copyright of their original owners. Silhouette Magazine strives to provide attribution wherever possible. Images used in the posts have been procured from the contributors themselves, public forums, social networking sites, publicity releases, YouTube, Pixabay and Creative Commons. Please inform us if any of the images used here are copyrighted, we will pull those images down.