A Microcosm of Different Cultures: 20th European Union Film Festival of India
The 20th European Union Film Festival of India was recently held in Kolkata at Nandan from 2nd to 9th June 2015. A reportage on some of the highlighting films.
The 20th European Union Film Festival of India was recently held in Kolkata at Nandan from 2nd to 9th June 2015. It featured a splendid choice of films from European countries and these were of relatively recent origin. This festival, launched in Kolkata, will travel to other Indian cities such as Ahmedabad, Chandigarh, Chennai, Coimbatore, Delhi, Jodhpur and Mumbai.
The 21 feature films defined a microcosm of different cultures, lifestyles, relationships and family paradigms from Belgium, Poland, Slovak Republic, Slovenia, Cyprus, Czech Republic, Estonia, Germany, Croatia, Bulgaria, Netherlands, Greece, Finland, Spain, Hungary, Portugal, Luxembourg, Latvia, Sweden, Denmark and France. The Festival was jointly organized and hosted by the Delegation of the European Union to India, Nandan, which is the West Bengal Film Centre and Cine Central.
Go Eddy was the inaugural film from Belgium and it took our breath away not only considering the choice of subject, the treatment, the story and the relationships that spring up almost out of thin air and then find roots within the story. The film unfolds the story of eleven-year-old Eddy who is passionate about cycling and participating in a cycling race in the neighborhood that will bring him face-to-face with his cycling hero an icon in cycling. The father, determined to hold on to his family's business in frozen meat of different kinds, does not realize that it is a dying business that stands threatened unless he grasps the opportunity of stepping into the new supermarket. He is dead against his son's passion for cycling so the boy has to do it clandestinely. How the entire framework of the family itself and the relationships within it change because of this little boy's passion adds a new dimension to the film and the story, offering wholesome family entertainment with a learning experience thrown in.
The Bulgarian film The Foreigner is a romantic story touching in its treatment of love between several men and women triggered by two young men, a Frenchman and a Bulgarian, meet in the Bulgarian capital for some business but the business does not happen at all because the Frenchman falls in love at first sight with a Bulgarian village girl whose name he has no clue to. He follows her to a village and amusing things happen. His Bulgarian friend comes to search for him and meets the girl he has fallen in love with. The journey with the girlfriend forges love between the two while the Frenchman finds love somewhere else. The story might recall any average Bollywood romance but the treatment is so dynamic and moving that action in the film does not stop ever and the director takes the audience on a roller-coaster ride till a very delightful end that it can become a model lesson on how to make romantic comedies without having to resort to melodrama.
Maria Douza's Greek presentation A Place Called Home is another facet of a family drama with a multitude of characters exploring the relationship of a cardiac surgeon's reunion with her estranged father. She comes home from London after many years with her small daughter and the father-daughter constantly get into arguments and quarrels. What is the word called "home" all about? Is it the place you are born in and grew up with your parents? Or is it the place you have migrated to and fell in love and married and raised your own family? The film does not offer any answers but leaves it to the audience to find their own answers to these universal questions that affect us all at some time or another. Embellished by fine performances by the entire cast and shot against the backdrop of a Greek village in a palatial home cluttered with photographs and artifacts, A Place Called Home is a memorable film for anyone who sees it.
A strange and imaginative innovation and aesthetics by twisting the content of a well-known fairy tale spins an unusual film called Blancanieves. Directed by Pablo Berguer, it is a strange take on Snow White and the Seven Dwarfs, this film from Spain turns Snow White into a female bullfighter. The film won the Special Jury Prize and an ex-aequo Best Actress "Silver Shell" Award fir Nacarena Garcia at the San Sebastian Film Festival in 2012. It also won ten Goya Awards including the Goya Award for Best Film at the 27th Goya Awards.
Shanghai Gypsy directed by Marko Nabersnik from Slovenia is a magnum opus on a protagonist who is born a gypsy but tries and succeeds in rising above his limited and disadvantaged roots. The film is placed against a fictitiously created historical backdrop of a world built and defined with great care, ambition and aspirations by Lutvija Belmondo Mirga his middle name derived from the famous star John Paul Belmondo. This film clearly finds great similarities with any big-banner, star-filled Bollywood magnum opus with magic treatment of narrative that negotiates the fine line between what appears real and what is entirely illusionary. Shanghai Gypsy is based on the novel The Untouchables by Feri Lainscek who is a renowned contemporary writer of Slovenia. The dynamic script sometimes tends to go on and on but the constant action which spans everything from adultery to love through violence and revenge keeps the suspense thriving and the intrigue, on-going.
This writer's favorite film is Boy Upside Down from Finland directed by Juha Lehtola which over its footage spanning 130 minutes of screening time, tells the very unusual story of Oliver, a little boy of 11 who suddenly finds himself orphaned when his parents are killed in a freak car crash and the fault is placed right on the father who reportedly drove rashly ignoring caution. Instead of lamenting over his great loss and grasping his deep grief, Oliver who insists that his father was a slow driver because he was a bit scared of driving, decides to find out the truth behind the accident. It is not a suspense thriller but an exploration into the little boy's psyche and the relationship he develops with people he might never have met in the ordinary course of his life. One is an alarm system salesman and another two old men are lamenting over the constant downswing in the ticket sales into films they screen in their dilapidated theatre. In brief, this is a brilliant film that offers an insight into how the mind of a child who has just lost his parents work without actually revealing the cause that led to the accident because that is not as important as the little boy and his process of growing up.
Thanks to the organizers for having organized such a wonderful festival for cinema lovers who have to keep themselves satisfied with Bollywood blockbusters, Hollywood winning films and regional routines and for whom, the European Union and the cinema of this union is almost an unknown entity.
More to read
In Search of New Genres and Directions for Asian Cinema
Kiarostami, A Man Whom Iranian Cinema Is Proud Of
Theo Angelopoulos And Greece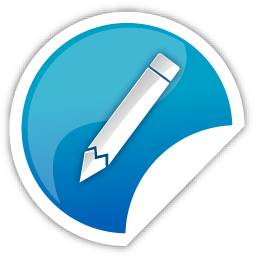 Whether you are new or veteran, you are important. Please contribute with your articles on cinema, we are looking forward for an association. Send your writings to amitava@silhouette-magazine.com
Silhouette Magazine publishes articles, reviews, critiques and interviews and other cinema-related works, artworks, photographs and other publishable material contributed by writers and critics as a friendly gesture. The opinions shared by the writers and critics are their personal opinion and does not reflect the opinion of Silhouette Magazine. Images on Silhouette Magazine are posted for the sole purpose of academic interest and to illuminate the text. The images and screen shots are the copyright of their original owners. Silhouette Magazine strives to provide attribution wherever possible. Images used in the posts have been procured from the contributors themselves, public forums, social networking sites, publicity releases, YouTube, Pixabay and Creative Commons. Please inform us if any of the images used here are copyrighted, we will pull those images down.