Two Legends and Their Lives: Uttam Kumar Suchitra Sen
Uttam Kumar and Suchitra Sen ushered in a new age of star-power and charisma. The why's and how's of their togetherness mystified an entire generation.
'It is late in the evening. Dark clouds gather in the sky. Tiny flowers cling tenaciously to gently swaying branches. Windswept and romantic, a man and a woman slowly come alive under a tree.
The black-and-white frames capture the love-glazed, half-closed eyes of the man, resting his head on the lap of the woman. Both wear delicate garlands, and in a haunting voice, she sings 'Tumi Je Amar, Ogo Tumi Je Amar…'
Bengal has undeniably produced many great names in the field of acting and entertainment, some far more talented than the duo. Yet time has not worn down the memory of this pair.
Uttam and Suchitra ushered in a new age of star-power and charisma. The why's and how's of their togetherness mystified an entire generation who took the pairing for granted.
For these cinegoers, Uttam and Suchitra were not just cultural icons but champions of romance and ageless love. They were the reason many watched Bengali movies. For a generation of cinephiles, both regional and national, Uttam and Suchitra were truly an unbeatable pair! '
The pictures that sent fans into a tizzy, with gossip mills speculating about their special bond: Uttam Kumar and Suchitra Sen Bengali Cinema's First Couple has several such exclusive pictures
I was in class eight I think when I began watching Uttam Kumar and Suchitra Sen films. We had a video cassette library those days in the small town in Assam.
I had not been taught to read Bangla in school. Uttam Kumar & Suchitra Sen were my first window to the Bengali world of dreams.
Much later in life, I decided to write this book for many like me, who may have grown outside Bengal, for whom the Bengali written language is still illusive..but who would like to know about the stars of this era who lit up these films like some brilliant star..because sometimes we all need to go back to or roots.
To a generation that has grown up on Uttam Kumar & Suchitra Sen, for those whom their Cine love is sheer nostalgia…I give you Uttam Kumar & Suchitra Sen…
(Extracts from Uttam Kumar Suchitra Sen: Bengali Cinema's First Couple now available on Flipkart.com)

'Much of Uttam's and Suchitra's craze had to do with a society that was still awkward with issues of romance and intimacy. Uttam and Suchitra broke that taboo be it by gazing at each other forlornly or by singing songs hand in hand, and other romantic intimacies, they chose to explore uncharted territory…'
'Uttam and Suchitra singing songs together or going on a date by the hills as in Agnipariksha, were beyond the imagination of common man.
Scenes where they were shown to be intimate, stoked longing in young minds. In many ways, Uttam and Suchitra represented what young lovers sought from their love lives, but could not attain.
They would often, clandestinely, watch an Uttam and Suchitra film and derive vicarious pleasure from it. '
"Needh chhoto khoti neyi" (Indrani) – a song that spoke of the dreams of those in love (with English subtitles)
'Both passion and pathos were reflected through the pair and their cinematic tryst. Some memorable scenes that remain etched in the minds of viewers forever are of pain in intense love. Scenes like those in Sagarika, when Arun refuses to open his eyes after regaining his vision until he finds his Basanti (actually Sagarika), are heart-wrenching. Overwrought with emotions the audience cries with both Arun and Sagarika until they unite in a deep embrace.
In Kamallata, when Kamal and Srikanto separate in the last scene at the railway station, their actions, though mature, is heartbreaking. Suchitra's lone tear drop, while the train pulls away out of the station, symbolises a thousand unspoken words that the lovers could not share.
In Shilpi, when Dhiman dies and Anjana flings herself on him, screaming in agony, her loss resonates with the viewers in rural Bengal who lost their loved ones to famine or flood. Uttam's and Suchitra's celluloid escapades left the palate for romance craving for more.'
Sandhya Mukherjee's trained vocals matched perfectly with Suchitra Sen's microphone-friendly voice, delivering evergreen hits like "Ghum ghum chand" (Sabar Upare) (with English subtitles)
In the domain of films worldwide, there are certain couples with whom the audience find an immediate connect. While this is caused partly due to certain external influences of socio-cultural factors, it is mostly due to the individuals who share a special bond on screen, which makes them endearing to the audiences.
In the domain of Bengali cinema, Uttam Kumar and Suchitra Sen achieved the same and became a cult unto them, by sheer dint of their pairing.
Uttam Kumar had been once asked in an interview, 'What if Suchitra Sen had been your wife in reality as in Harano Sur?'
An amused Uttam replied it would have led to catastrophe!… he added a trifle philosophically that 'what is reality is real, it cannot be changed much like death…instead of pondering on what could have happened, it would be better to focus on the magic of the terrific romance that has been created, something that has no alternative'.
Uttam Kumar: The multi-dimensional charisma
'When Uttam occupied screen space, little else mattered. The man and his magnetism were such that whatever role he was in, his presence had an overriding impact. Uttam may not have possessed the grandeur of Dilip Kumar or the talent of Soumitra Chatterjee, but people simply adored him.
Uttam's charisma was multi-dimensional. It was a combination of that famous smile with its touch of mischievousness and vulnerability, his aura of indisputable honesty and dependability, his versatility as an actor, his grasp over the technicalities of cinema and above all, his inimitable 'Bengaliness'.
'Uttam chanted religious texts like Chandi and Gita throughout his life, as he believed that these would help his oratory skills.
Obsessed with fitness, he exercised regularly and was interested in lathi-khela (sparring with wooden sticks), wrestling and swimming. It is believed after he developed a heart problem, he continued with his walks while a jeep followed him for his safety. He was also the swimming champion at the Bhowanipur Swimming Association for three consecutive years.
Chapter – 'The Stars and the Persons' (an extract)
Throughout his life, Uttam loved people and they loved him tremendously in return. Often referred to as 'Guru' by the masses, he belonged to a rare group of men who gave back to society far more than what he had received. He did not remain in the cocoon of stardom.
An intelligent actor, he knew exactly what the audience wanted and delivered just that. Astonishingly, Uttam was one actor who brought in international standards of acting within the framework of Bengali cinema.
But interviews given during this time indicate a lonely man, restless and frustrated, trying to cope with the excruciating demands of a success-driven industry. The near-absence of people who genuinely cared for him left a void within him.
Around this time, when his son Gautam expressed his wish to be a film actor, the doting father is said to have called him to the window and pointed to a sleeping rickshaw-puller, saying, 'Even he sleeps better, and is more at peace with himself than me.'
Once at the height of his popularity, Uttam Kumar had gone to a rally along with some other celebrities of that age. People gathered in hordes to see him, some climbed trees, some on buildings, etc. Suddenly from the podium he saw a woman standing in her balcony window dangling dangerously.
He was alarmed and shouted at her asking, 'Aapnar korta ke bolun na aapnake subidhe kore thik moton byabostha kore dite, jate aapni pode jaan na' (Ask your husband to make some safer arrangements for you so that you don't fall off)
The woman replied, 'Haan, kortar kaandher opor ei toh dariye royechi' (Yup, I am perched on my husband's shoulders!) Totally baffled, Uttam didn't know how to react. Such was the craze for Uttam Kumar!
Both Suchitra Sen and Uttam Kumar did a limited number of Hindi films. Suchitra Sen was nominated for Filmfare Award for Best Actress twice, in Mamta (1963) and Aandhi (1976).
Both Uttam Kumar & Suchitra Sen tried their hands in Hindi films. Both met with moderate success. Throughout the years many fans have questioned, why did no film maker think of pairing Uttam Kumar and Suchitra Sen in Hindi films?
Hemant Kumar had an unbeatable combination with Uttam Kumar for their films. His voice came to be so identified with Uttam Kumar that one without the other seemed incomplete.
Despite their age difference, the two were great friends. Uttam would have many musical sessions with Hemant Kumar in his house, where both would sing. Hemant Kumar once said, 'Thank God, Uttam is only an actor and not a singer. Otherwise he would have deprived many singers of their livelihood.'
Uttam Kumar and Satyajit Ray worked in two films together 'Nayak' and 'Chiriyakhana' This rare picture of the duo (below) was clicked in Calcutta airport.
'Uttam's charisma was multi-dimensional. It was a combination of that famous smile with its touch of mischievousness and vulnerability, his aura of indisputable honesty and dependability, his versatility as an actor, his grasp over the technicalities of cinema and above all, his inimitable 'Bengaliness'.
There was a time, when at the heights of his popularity Uttam Kumar was approached to recite the Chandi Path in the AIR studios. Traditionally this had always been done by Birendra Krishna Bhadra. Uttam tried his best, but strangely perhaps there are certain things that people don't like changing. There was a huge uproar amongst the audience about why Uttam Kumar had been chosen instead of Birendra Krishna.
But Uttam Kumar was who he was because of the person in him. He personally met Mr Bhadra and apologized and from the next year Mahalaya on AIR was again done by Birendra krishna Bhadra.
Ajoy Kar, a mentor of Uttam, described him as 'the soul of a film', and aptly so. The sheer range of characters he portrayed, his effortless performances, his image of an incorrigible romantic and his bewitching presence made him hugely popular among the masses, without so much even taking into account his creative calibre and other inputs into film making.
Uttam infused something, be it sophistication or a rustic charm or even carefree abandon, into every role he essayed. The contrasting qualities were so well-integrated that his performance was ecstasy for the audience.'
As a writer for this book, my personal experience was…if Suchitra Sen took your breath away by her magnificence, Uttam Kumar managed to creep into your soul. In Uttam Kumar and Suchitra Sen Bengali Cinema's First Couple, there are exclusive pictures and anecdotes that tell us more about this evergreen romantic pair.
Suchitra Sen: The enigmatic star with unparalleled screen persona
Suchitra Sen evokes the image of a woman of incredible beauty and grace, with large haunting eyes. Yet she remains an enigma. While her acting skills had worthy equals, none came close to her 'star' personality.
Be it her carriage, demeanour, attitude towards life, or even her sudden retirement and withdrawal from public life, Suchitra remains a mystery.
A look at Suchitra's life and films reveals an intelligent woman intensely aware of her capabilities and charisma, and who went to great length to retain her mystique.
A veteran of 60 films, she lent her inherent charm and poise to each character she portrayed. She mesmerised not only men, but an entire generation of women, too. During Durga Puja celebrations, idols of Lakshmi and Saraswati (Goddesses of Wealth and Learning, respectively) were known to have been modelled on her face. Such was the adulation she received in Bengal.
Her family's affluence only added to her appeal at a time when most actors were compelled to work for a living. To the amazement and curiosity of the audience, Suchitra's films showcased a woman much ahead of her times, often playing the role of professionals. For many women artistes she brought dignity to the profession.'
Suchitra did many films post 1963 with heroes other than Uttam Kumar because there were many rumours that she was becoming his shadow or it was because of their combination that she was more known. She proved her detractors wrong in successfully working with many other actors too. 
'Saat Paake Bandha' is one of Suchitra Sen's most well known films for which she received many awards. It has the unique combination of Soumitra Chatterjee and Suchitra Sen.
There is a scene in 'Saat Paake Bandha' where Suchitra Sen has to tear the vest that Soumitra is wearing. Later, at a party thrown to celebrate the film's success, she did a repeat of the scene and tore Soumitra's shirt, much to the amazement of those present. The above photograph is from the same party. Something that no one but her, could have even imagined doing in that age!
Buy the book Uttam Kumar and Suchitra Sen Bengali Cinema's First Couple now available on Flipkart.com
The classic scene from Othello, played by Uttam (Othello) and Suchitra (Desdemona) in the Ajoy Kar-directed Saptapadi. This portion of the film was directed by Utpal Dutt who himself gave the voiceover for Othello while Desdemona's voiceover was given by Jennifer Kendal. Uttam and Suchitra lip synced the dialogues and emoted the scene with elegance and perfection.
Related Posts on Suchitra Sen
Romance In Cinema- Uttam Kumar And Suchitra Sen- A Case Study
Rahe na rahe hum…A Tribute To Suchitra Sen
Uttam Kumar – Suchitra Sen: Enduring Magic of the Iconic Romantic Pair
10 Most Romantic Songs in Hindi Cinema – Part I
Buy great collections of the classic films of Uttam Kumar and Suchitra Sen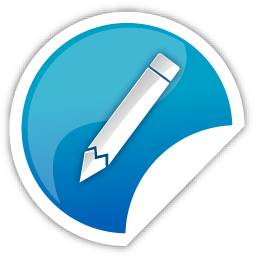 Learning and Creativity publishes articles, stories, poems, reviews, and other literary works, artworks, photographs and other publishable material contributed by writers, artists and photographers as a friendly gesture. The opinions shared by the writers, artists and photographers are their personal opinion and does not reflect the opinion of Learning and Creativity emagazine. Images used in the posts (not including those from Learning and Creativity's own photo archives) have been procured from the contributors themselves, public forums, social networking sites, publicity releases, Morguefile free photo archives and Creative Commons. Please inform us if any of the images used here are copyrighted, we will pull those images down.
Christmas is not a day, but a state of mind. Peace, Goodwill and Humanity unfurls the real spirit of Christmas