Short stories about love: Two Losses is a story by Jagjeet Kaur about love, its wins and its losses.
"Didi, you are pregnant ! So soon! It's just been four months into your marriage and you are carrying a foetus in yourself!" Nalini was shocked that her elder sister Radhika had decided to get into the motherhood mode before even a year of marriage was over.  Nalini was studying in her first year of Fine Arts back then.
Radhika's choice of husband had also taken Nalini by surprise.
Radhika had done her MBA from XLRI-Jamshedpur. Rishab was one of her close friends. Both Radhika and Rishab had done their summer training together at Maruti Udyag Limited in Gurgaon.  Nalini was pretty sure that both were going around.
On Radhika's 22nd birthday party, Rishab had walked in wearing faded blue jeans and an olive green polo T-shirt. He was clearly the most handsome guy and stood out in the crowd. You couldn't miss his dimples when he smiled. Nalini found his deep set voice very striking. The way Rishab and Radhika looked and spoke to each other, it was evident that both were in love.
Nalini, 17 then, wished that a man like Rishab would come into her life as well.  She secretly fantasized about dating men who looked like, walked like and spoke like Rishab.
Radhika had managed to impress the Senior Manager – Human Resources at Maruti Udyag during her summer training.  After passing out she got a job offer from the company as a Management Trainee. Rishab joined Infosys and had to relocate to Bangalore.
Often Nalini teased Radhika about Rishab but Radhika being a private kind of person did not like discussing her love life with her younger sister. Rishab used to call Radhika mostly in the late evenings – at around 9 pm or so.
Once Nalini picked up the land line phone- "Hi! Nalini! It's me Rishab. That pretty sister of yours? Is she around?" Rishab's diction was just about perfect and his voice acutely mesmerizing. Nalini imagined him wearing blue jeans and the olive green polo T- shirt. She shouted for Radhika and winked at her as she passed on the receiver.
Nalini stood behind the door to hear what the two were speaking. The conversation revolved mainly around work schedules and their assignments. Nalini was disappointed as she was expecting to hear some mushy – 'I miss you', 'I love you', 'When will we meet next' type of talk.
It was a shock to both Nalini and the parents when Radhika  revealed that she wanted to get married to Sunil and not to Rishab. Sunil was also Radhika's class mate and prior to doing his MBA he had done his civil engineering. He was employed with Reliance Industries.
He was slightly dark skinned, of medium height with a bulky built and short cropped curly hair. He came from a simple family and was ordinary in every sense. Nowhere close to the polished and handsome Rishab.
"Is Rishab engaged with somewhere else?" Nalini mustered the courage to ask. Radhika subtly refused to carry on the conversation further.
Radhika got married to Sunil in a simple ceremony. Sunil's relatives and friends were all middle class folks with hardly any sense of style. Nalini promised to herself that she would never marry anybody like Sunil. The man of her dreams had to be somebody like Rishab – suave, urbane and sophisticated.
Four months into her marriage and Radhika was pregnant. Her baby, a son, Noor was born in the summers.  Radhika took six months maternity leave and got busy with Noor's upbringing. Nalini visited Radhika's place a couple of times during this period and was quite unimpressed with the way Radhika was managing herself or the house for that matter.
Radhika was mostly dressed in loose pajamas and a nursing shirt which made her appear flabby and unkempt. Her hair were in a mess and her eyes had black circles because of sleep deficiency.
"I will never have kids of my own," Nalini thought. "Look what they've reduced a once beautiful Radhika to".
Nalini was not too pleased again when Radhika delivered a second child, a baby girl this time when Noor was barely three years old.
Nalini completed her post graduation and got a job as an art curator in Parvati Art Gallery in South Delhi. She met and immediately fell head over heels in love with Nischal who was an artist.
Nischal belonged to an affluent family. His father was a leading businessman and his mother was a well known fashion designer. He had studied in Mayo International School and had a unique sense of style.
He was everything that Nalini wanted in her man – suave, sophisticated, a polished diction, confident mannerisms, and a deep throated voice which invariably drove Nalini crazy whenever he flirted with her.
Their meetings quickly moved beyond the space of Parvati Art Gallery and pretty soon they were meeting in coffee houses, in restaurants and watching movies together.
One day Nischal invited Nalini for lunch to his palatial house in New Friends colony. None of his parents were home – both being busy with their professional lives. That was the first time they made love to each other in Nischal's bedroom.  Soon Nalini was having lunch and making out at Nischal's place pretty frequently.
Three months passed and life was going on pretty smooth for the 22 year old Nalini till she realized one day that she was pregnant with Nischal's baby. After doing the strip test thrice thereby leaving no room for doubt she decided to abort the baby. The question on her mind was whether to share her pregnancy with Nischal or not. The question of marriage had never been discussed between the two.
The next day she went over to Nischal's place and broke the news to him.  There was something about Nischal's expressions which Nalini found unsettling. While Nalini was only looking for a confirmation to terminate the pregnancy, Nischal  made it a point to clarify that he was not ready for any kind of commitment at this point of time in his life. He was struggling professionally and had yet to create his space.
Nalini got the baby aborted the next day.
From that day on Nischal stopped visiting the gallery. Over a period of time he started avoiding her phone calls too. Nalini tried to contact him throughout the week but her calls went unattended. He never bothered calling her back.
Every time her phone buzzed, Nalini would hope and pray that it was Nischal trying to reach out to her and every time she felt cheated when it was not him but someone else. She was unable to control her emotions and cried herself to sleep at night.
Two months later was Valentine's Day. She was missing him intensely and she called him up at his landline number. A servant picked up the phone and informed her that Nischal baba had gone to Australia two days back to stay with his mausiji. Nalini asked "When is he likely to return?"
"Baba has gone to permanently settle there."
Nalini gulped down a lump in her throat and felt tears running down her cheeks.
Life consequently came to a standstill for Nalini. Her job did not interest her anymore. Things that she once enjoyed doing now appeared like chores to her. She spent her weekends alone in her house in front of the TV. She found solace in eating her favorite comfort foods.  At least for a while it felt good.
She continued with the daily grind to the job and back for the next two years. She was a couple of kilos heavier now.
Radhika's  son Noor was six and her daughter Meera was three now. Radhika would come over to her mother's place  for 2 to 3 days  every couple of months. Radhika had resumed her job and earned two promotions.
Sunil continued to be the strong silent man who only spoke to when he was asked something. His confidence post marriage had grown though. He had now started his own construction company which was doing exceptionally well. They had recently moved to a larger house and both of them had independent cars of their own.
Noor was a cute obedient kid while Meera was just the opposite. She would jump about the whole place, break things, keep tripping over and get hurt in the process. Every other minute she was howling. Nalini who was still mourning over her break up, did not quite relish Meera's hyper active behavior.
On a Sunday morning when Nalini was catching up with her sleep after a hectic and boring week, Meera sneaked into her room, opened her cupboards and created a huge pile of clothes on the floor. She was gleefully jumping on the pile when Nalini woke up to see this mess.
Nalini screamed at Meera asking her to go out of the room but Meera was in no mood to listen. Clearly enjoying her game, she pulled out two more ironed salwar kameez sets down. Nalini, her sleep rudely interrupted and her cupboard being ransacked was fuming with anger. She stepped out of her bed, caught Meera by the shoulders and gave her a tight slap.
Meera with her right hand covering her slapped cheek went screaming across the dining hall to her mother in the other room "Massi hit me! Massi hit me!"
This was reason enough to spoil the day for everyone in the house.
Radhika barged into Nalini's room where she was trying to get back her sleep. She pulled the cover sheet away and demanded an explanation as to why Meera had been hit. "Sunil or I have never hit her even once till now. All kids are naughty. How dare you hit her? She is just a three year old child for God's sake."
Nalini shouted back, "If you know she can't sit still why don't you keep an eye on her? She spoils my sleep, makes a mess of my room and you expect me to be OK with that?"
"We'll see when you have a kid of your own. You can hit your child as much as you want but in future don't you dare slap any of my kids". Radhika's face was red with anger.
Nalini and Radhika did not meet for three years after that. This was because Nalini moved to Mumbai when she got a higher paying job there. Besides the higher salary Nalini wanted a change in her life.
After Nischal had left her without any explanation, she had felt a strange emptiness in her life. At a conscious level she had removed all things from her life that reminded her of Nischal – his photographs were burned, the digital ones were deleted, gifts were thrown in the dustbin, his number was no longer in the address book , past message histories were deleted.
But then there is a problem with the memories. How do you erase them? They have strange ways of creeping up. A piece of music, lyrics of a song, aroma from the coffee mug, the taste of a dish, seeing his favorite cricketer's photograph in the newspaper – all these connived with Nalini's unconscious mind to move her backwards in time when she was obsessed with him.
One memory led to another memory trail and the spiral invariably continued till it found its release through her tears. As much as she tried, it was beyond Nalini to hold her tears back.
Many a times she had abruptly left an office meeting to rush to the washroom to burst out in tears when her thoughts drifted towards the moments she had spent with Nischal. She would reapply her kajal, compose herself and bravely join back in the meeting so that she could avoid the embarrassment of others noticing her grief.
The toughest times were while she was traveling. That was when she missed Nischal the most. If there was music around, she found traces of him in the lyrics. If she was reading a novel, the characters had a resemblance with him. So much so that parts of faces of strangers resembled Nischal in some way. At times like these, she   covered her face with her stole so that nobody could notice that she was sobbing.
Her logical brain could never understand why he had to leave without explaining things to her. Questions that had never come to her mind while she had so willingly surrendered and melted in his arms were now bothering her…
Was he sleeping with other women simultaneously? Was he a "player" who used his charms only to get women into bed? Was he now chasing other women in Australia? Did he think that I was a cheap lay because I was "easy" for him? Did he ever love me the way I loved him? If he had only lusted for her and was through with her, why did he not have the balls to be honest about it?
She guessed she would have to face life without ever finding the answer to these questions. Yet these questions never stopped bothering her.
Over the years, the frequency of the emotional pain reduced and lessened. But Nalini's subconscious was never really over with him.
Not even when she got into an arranged marriage with Manish when she turned 28.
By now Nalini had made a mark for herself as a seasoned curator much in demand in the art market. The Indian art market was growing across the globe and her influence had grown considerably. She was in a position to give a break to many a budding and struggling artist.
Manish was a practicing dentist as well as a professor in a dental college. His life revolved around his college and his patients. Having dual occupations kept him busy from morning till late evenings.
Nalini would usually get home by 7 pm and Manish would get home by 9 pm. They had dinner together, exchanged a few highlights of the day, and watched some television together before sleeping. Manish did not have much of interest in reading, traveling arts or other finer things in life.
Three years after their marriage and a dull routine lifestyle, Nalini started having maternal instinct to have a baby of her own. Maybe that would bring some meaning into her monotonous existence.
Nalini was 31 now and her mother kept harping and rubbing it in that it was high time she conceived before things started getting more complicated with her biological clock ticking away.
Manish's family and relatives too were constantly wanting to know when they would hear the 'good news'. So when Nalini expressed her desire to have a child, he couldn't have been happier.
Two more years passed without Nalini being able to conceive. Nalini spent her evenings researching the internet and practicing all theories relating to 'fertile days' and 'fertility enhancing foods' but nothing was working for her. Her first visits to the gynecologists were alone. When her test reports showed that everything was normal, the next step was getting Manish's tests done.
Meanwhile Radhika had her hands full with Noor and Meera both going to school. Her job had become more hectic. Sunil's business had grown even further. Nalini and Radhika met each other at social occasions only and greeted each other during festivals, birthday and anniversaries.
It was during one of these social occasions, the marriage of their cousin brother that  Nalini decided to bring up with Radhika  the issue of her not being able to conceive despite two years of trying . "I have tuned 31 now,  Didi and I  want to have a baby now. I have been to a couple of gynecologists and all my reports are normal."
Nalini did not share with either Radhika or the gynecologists that she had an abortion many years back. This was a secret that only she and Nischal shared.
Neither did she share with Radhika nor with her mother that Manish's sperm count was low thereby limiting the chances of a pregnancy.
For some reason Radhika felt a huge sense of guilt towards Nalini. She had two lovely children, a caring and doting husband. All her materialistic desires were taken care of. From the locality where she stayed, to the brand of cars they owned, to the number of servants they had in their house, she was so much better off than Nalini in all aspects. Even her career was better in terms of status and salary. She was now vice president in her latest company Fiat Automobiles Limited.
"How come I conceived so quickly with that bastard Nischal with only about a dozen instances of sex when I was not emotionally ready to be a mother? And now when I do want to have a baby, I'm not able to have one. " Nalini often thought to herself again reliving the pain that Nischal's thoughts brought.
It was again one of these days when her thoughts were spiraling towards the sudden and shocking rupture of her relationship with Nischal. By now she had reconciled that the reason why he left her suddenly was because he was a coward who was not ready to take on any responsibilities. Nalini had trained her mind to think that Nischal did not deserve her because that was the only thought that put her in a position of strength.
There were two phone calls in that month that changed Nalini's life forever.
The first one was from Max Hospital. Radhika and Sunil were returning from their weekly grocery shopping when their car was hit by a truck coming from the wrong side. Both of them had died on the spot.
After the funerals were over, it was only logical that Nalini and Manish adopted both Noor and Meera .  With her only sibling gone forever, Nalini missed her sister dearly and relived her through Meera.
"Maybe God had planned it this way for me. Maybe I was not given a child of my own so that I could care for my sister's orphaned kids."
The other phone call which changed her life was later one evening  when she was helping Noor and Meera with their homework.
It was from an art collector who wanted to buy one of Nischal's old paintings. Nalini told the collector that she was not in touch with Nischal since long.
"Yes I am aware of that. He died long back. That is why his works are collector's items now. It is very rare to get hold of his works. I did some internet research and found that Parvati Art Gallery had given him his first break and you were the curator at that time. That is how I traced your number."
Nalini walked across to the dining table where her laptop was being charged. She did a Google search with Nischal's name and zeroed in on the art galleries that displayed his profile.
She looked at the details.
The detail which caught her attention and which would haunt her forever read –"Nischal Singh – Indian born artist (5th March 1968 – 16th February 1994) died of a drowning accident while holidaying on the Bondi Beach-Sydney."
12th February 1994 – two days before the Valentine day that year was when Nischal had taken the flight to Australia.
Hope you enjoyed reading…
… we have a small favour to ask. More people are reading and supporting our creative, informative and analytical posts than ever before. And yes, we are firmly set on the path we chose when we started… our twin magazines Learning and Creativity and Silhouette Magazine (LnC-Silhouette) will be accessible to all, across the world.
We are editorially independent, not funded, supported or influenced by investors or agencies. We try to keep our content easily readable in an undisturbed interface, not swamped by advertisements and pop-ups. Our mission is to provide a platform you can call your own creative outlet and everyone from renowned authors and critics to budding bloggers, artists, teen writers and kids love to build their own space here and share with the world.
When readers like you contribute, big or small, it goes directly into funding our initiative. Your support helps us to keep striving towards making our content better. And yes, we need to build on this year after year. Support LnC-Silhouette with a little amount – and it only takes a minute. Thank you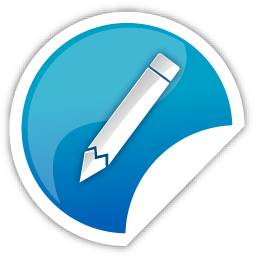 Learning and Creativity publishes articles, stories, poems, reviews, and other literary works, artworks, photographs and other publishable material contributed by writers, artists and photographers as a friendly gesture. The opinions shared by the writers, artists and photographers are their personal opinion and does not reflect the opinion of Learning and Creativity emagazine. Images used in the posts (not including those from Learning and Creativity's own photo archives) have been procured from the contributors themselves, public forums, social networking sites, publicity releases, Morguefile free photo archives and Creative Commons. Please inform us if any of the images used here are copyrighted, we will pull those images down.
Take care of children with sensibility and raise them with love and affection because they are our future generation who will take care of the country tomorrow.