Kid's Travelogue: 7 year old Maitreyee Pujari takes you on a beautiful journey through Switzerland and Paris recounting her delightful and fun experiences.
We started our trip from Bangalore. Our flight was booked with Oman Airways. We landed at Muscat. At Muscat landing, I had seen huge sand mountains and the sea. This was our transit airport. We then took our flight to Zurich. I requested my dad to book a window seat for me.
SWITZERLAND
While landing this time, at Zurich, I saw beautiful grassland below. We went from Zurich airport to our hotel, Hilton. It was night time when we reached our hotel. In the flight to Zurich, I saw the movie Dangal which I enjoyed a lot. I ate paneer and parantha and had fruit juice. The weather was cold at Zurich, and our room was air conditioned. I enjoyed the bath tub most. Then I ate cup noodles and went to bed.
Next morning, we prepared early to go to Interlaken Ost by train. We took our breakfast at the hotel. The breakfast buffet was very big, filled with a variety of food items. During our journey, we saw tall snow mountains and very clean lakes. It was more than two hours journey. After reaching Interlaken, we changed our clothes at the hotel and went to Saint Beatus caves. It was a lime stone cave. There was a waterfall gushing down the hill. We climbed half of the hill, to reach the entry of the caves. At the entrance, we saw a statue of an early man. We started walking inside the caves. We saw various types of stones and minerals. The road inside was narrow and on the right side, there was continuous water fall. The accumulated stones were of different colours and structures. Some of them had made nice structures naturally. It was damp and we walked for almost one kilometre up inside the caves. From the caves, we went to the mineral museum and after that took a bus to go to Thun lake. I threw few stones in the lake. Two ducks came near me. The lake was so silent and clean. After some time, we went back. We ate pizza for dinner.
Next morning, we took a train to go to Jungfrau. We needed to change three trains. Jungfrau is the 'Top of Europe'. It is a snow-clad peak. There were three places I liked the most, the ice palace, Alpine sensation and glacier plateau. There was also a snow terrace. There was snow fall and I enjoyed the fall. I also loved Igloo. We took a lot of photographs and I bought some souvenirs and chocolates.
We came half way down the mountain in the town called as Kleine. This town is beautiful and in the midst of the snow-clad mountains. I climbed the mountain top to see green valleys. I played in the snow and I was throwing snowballs on my parents. The snow was dangerous as well. While looking at the valley, my mom fell into the snow hole. It was so scary. We came further down at Lautenburren. It is town with a number of water falls. We had a dinner in the hotel.
Next day, we went to Interlaken city tour. I bought a blue coloured hat and cow bell. While walking I ate Ice cream. Then we took funicular train to harder Kulm. We did trekking there. There was no snow on the top but we could see the view of snow mountains and lakes. We also saw the zoo while coming back. I loved the railing chair and trekking. In the afternoon, we took a train to Lucerne. There we stayed at hotel IBIS. In the evening, we saw the saddest lion monument. And I played with goose and swans near the lake. From there, we went to Chapple bridge and painted buildings.
Next day was my best day. I went to Engelberg. There we saw cheese factory and inside the factory we saw how to make the cheese. I ate 10 pieces of cheese and bought mountain cheese. I took lots of pictures while going to Mountain Titlis. We had to take a cable car to reach the top. I went to the snow park and did snow tubbing and sliding. I loved Mt. Titlis and while coming down, I saw the cable car having India's flag. We chanted Jai Hind on seeing that. From Engelberg to Zurich, I took a train. We went to airport lounge and ate a lot of things there. In the late night we took a flight to Paris. My stay at Switzerland was wonderful. I love Switzerland.
PARIS
On 7th May 2018, we arrived in Paris. Paris is the capital of France. It is very old and historic city. Next morning, we first went to Notre Dame. It is very old church. There were paintings on the tall windows, very big sculptures and paintings on the walls as well. There was a machine where I inserted 2 Euro coin and got a gold medal coin.
After the visit, we saw a country dance in an exhibition outside the church.
Our next stop was Eiffel tower. Eiffel tower is very big tower. It is completely made up of iron bars. It is the tallest structure in Paris. There was a long queue. We bought our tickets and climbed over 300 steps. I got another medal for 2 Euros.
The view of Paris city was spectacular from the top. We watched a movie on Eiffel tower and ate ice cream. I also did my shooting with VFX effect. It was so funny. At 4 o clock in the evening we came down and bought many souvenirs and specially the kitchens for my friends and cousins. After that, we went to Seine river cruise. It was a very clean river. We saw beautiful old Paris down town. Our ship went through 32 bridges. That evening we had a delicious dinner in a hotel.
Next day, I went to see Louvre Museum. This is the largest art museum in the world. There are a number of beautiful sculptures and paintings. I saw the famous Mona Lisa painting. What I loved most is the Egyptian section. I loved the ancient Kings and queen's kingdoms. I enjoyed watching and learning about the pyramids and mummies which were more than 2000 years old. I got little scared when I saw a real mummy, wrapped in a cloth. While coming back, the train was very much crowded and I got squeezed but mom protected me.
Next day was our last day. We went to the mall. I bought few things for myself, my grandparents and other relatives and friends. For me, I got nice dresses. I ate pizza at lunch. In the evening, we took flight from Paris to back home.
I loved my journey to Switzerland and Paris. I will remember it forever.
Some pages of Maitreyee's handwritten travelogue
More to read in Kids' Travelogues
A Little Pilgrim's Progress: Travelogue of a 7 Year Old
My Magnificent Trip Through Mesmerising Ladakh
Jaipur, The Pink City: A Dream Destination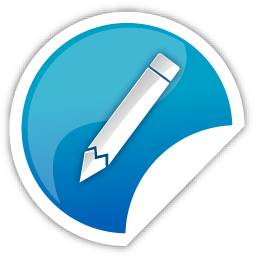 Learning and Creativity publishes articles, stories, poems, reviews, and other literary works, artworks, photographs and other publishable material contributed by writers, artists and photographers as a friendly gesture. The opinions shared by the writers, artists and photographers are their personal opinion and does not reflect the opinion of Learning and Creativity emagazine. Images used in the posts (not including those from Learning and Creativity's own photo archives) have been procured from the contributors themselves, public forums, social networking sites, publicity releases, Morguefile free photo archives and Creative Commons. Please inform us if any of the images used here are copyrighted, we will pull those images down.
Christmas is not a day, but a state of mind. Peace, Goodwill and Humanity unfurls the real spirit of Christmas