The Music of Silence: Kanika Bandyopadhyay
On Rabindra Jayanti today, Learning and Creativity brings you a glimpse into how Rabindranath Tagore and his creations impacted the life of Kanika Bandyopadhyay, his best known prodigy and a singer par excellence.
Anima, runs to 'Uttarayan' to meet Tagore. The young girl isn't in a perfectly pleasant mood. She says, 'Gurudev, Dhanapati Da has made me stand for the whole class!' On being asked the reason, she answers, 'I have secured a zero in my Mathematics exam!' The grand old man then in his seventies, affectionately says, 'Oh! Does Dhanapati make you stand in class? Never mind – I shall speak to him!' Satisfied hearing Gurudev's assurance, Anima runs back to her Gurupalli residence.
Shrabonero gaganero gaaye,
Bidyut chamakiya jaaye!
Kshane kshe,
Sarbari shihoriya othhe, haaye!
(Lightning flashes across the dark sky of the monsoon! The night shivers in the sounds of thunder!)
'Freedom' at heart, was something one could easily enjoy, way back then! One monsoon evening, Anima was collecting mangoes near Amra-Kunja (the mango orchard), with a close friend – a big storm came in! Although the girls tried running back home, it didn't take long for the monsoon showers to begin.
Confused, the twosome took shelter in the porch of 'Shyamali'. Anima noticed someone – white hair and moustache, long beard, big eyes. The man, she knew, was the heart of Santiniketan – but hadn't had a chance to see that closely. Tagore called the girls – pointing towards Anima, asked if she could sing. Learning that she could, he had the girl sing for him. That was the beginning of a history. A history that keeps coming back through 'Anandadhara Bohichhe Bhubane', 'Dure Kothay, Dure Dure' or 'Baaje Karuno Sure' – a history that's named – 'Kanika  Bandyopadhyay'.
Those were the glorious days of the 1930s when Rabindranath had affectionately named Anima, 'Kanika'. Tagore had hence written in her notebook (roughly translated from Bengali) – 'Let the sign of my blessings that I shower you, as I give you your new name – remain in your notebook'. The handwritten note, Kanika had preserved. Although renamed 'Kanika', Anima was fondly called 'Mohor' by one and all, in Santiniketan. Tagore too, wasn't an exception. A true 'Mohor' (meaning – gold coin) that she had been!
Young Mohor would keep around – Gurudev would call her to rehearse with the elder girls. Once a while, C. F. Andrews would send for her, stamps and toffees! Soon formal lessons in music began. Kanika got a chance to train in Rabindra-Sangeet under stalwarts like Indira Devi Chaudhurani, Dinendranath Tagore, Shailaja Ranjan Majumdar and Santidev Ghosh. A maestro par excellence, Pt. V.V.Wazalwar trained her in Hindusthani Classical Music, while she learned playing the Esraj under Asesh Bandyopadhyay.
Culturally speaking, Santiniketan has always had 'Baro-Mase-Tero-Parbon' (literally translating as – thirteen festivals in twelve months)! Vasantotsava, Varshan-Mangal, Halakarshana, Sharadotsava, Nababarsha, '25se Baisakh' and other occasions couldn't fail to have Kanika singing with the elder girls and boys! However, what existed beyond Santiniketan, was quite less knows to her, in those days.
A duet with Gurudev
In 1937, Tagore organized a big cultural fest in the 'Chhaya Theatre' (at Kolkata) with performers from both Santiniketan and Kolkata. Along with the big names from Kolkata like Jaya Das, Bijoya Das (Mrs. Satyajit Ray), Uma Basu and elder students of Santiniketan, Tagore's loved Mohor too got a chance to sing. That was her first performance outside 'home' (read Santiniketan). Tagore had been sitting at a corner of the stage – Kanika came in, quite nervous, seeing a packed hall. Holding Gurudev's chair firmly, she began – 'Chhaya Ghonaichhe Boney Boney'. To boost up the tensed girl, Tagore too, started singing with her. A sort of duet performance – that was what, it finally turned out to be! Singing with Tagore – that was another historical moment, which Mohor was too young to then realise!
The First Record
The story of recording began the same year. Kanika had come to Kolkata with her uncle, Gokul Mukhopadhyay, who had been known to officials of the famous 'Hindusthan Records'. It was the institution, which had begun its journey, half-a-decade ago, recording the voices of Tagore. A 'Hindusthan' official heard Kanika's singing and expressed his desire to record her voice. In no time two lyrics of Niharbindu Sen, tuned by Haripada Chattopadhyay were chosen for being recorded. Considering Kanika's young age (she had been thirteen then) the trainer asked her to sing in a low scale. The sample sounded unsteady. Later, she was called again, to re-record. This time, Kanika got the freedom to sing in whichever scale she felt comfortable in. She began singing the 'song of her life' through Niharbindu's lyrics –
Gaan niye mor khela!
Sure batas diye bhasai,
Amaro gaanero bhela!
(My game is with music! I breathe into the notes, as I row my boat of music!)
That was no doubt, a song true to her life. However, Tagore wasn't satisfied with his loved Mohor recording 'Adhunik Gaan' (literally translates as – Modern Songs). Rabindra-Sangeet was the perfect subject for Kanika, Gurudev believed. The year 1938 had Kanika Bandyopadhyay (then Mukhopadhyay) recording her first pair of Rabindra-Sangeet – 'Mone Ki Dwidha Rekhe Gele Chole' and 'Na, Na, Na, Dakbo Na'. The record booklet of 'Hindusthan' published in September, 1938, mentioned (translated from Bengali) – 'The first record-release of Kumari Kanika Mukherjee has pleased listeners. Her second disc is hence released. We hope, her new songs too, would be appreciated by one and all'. Yes – her songs had been appreciated by all. Tagore too, had been greatly pleased. Rabindranath had got to see two more of Kanika's record releases, in his lifetime.
Getting into HMV
Rimiki jhimiki jhore bhadorero dhara!
Mono je kemono kore!
Holo disha-hara!
(The showers of the late monsoon continue. My mind isn't at rest! My heart gets impatient!)
A 'beginning' had occurred on a monsoon evening, in the early 30s. There was yet another 'beginning' to take place in 1942. Kanika Mukhopadhyay joined as an artiste of the internationally acclaimed recording company, 'His Masters' Voice', recording a monsoon song – 'Rimiki Jhimiki Jhore'  
Swapanero tale chhayakhani dekhe,
Mone mone bhabi, eshechhilo se ke!
Rimiki jhimiki jhore, bhadorero dhara!
(Witnessing a shadow in my dreams, I wonder, who had appeared! The showers of the late monsoon continue!)
Rabindranath – was that? The beginning of the long 'HMV-phase' likely had Kanika, revisiting the porch of 'Shyamali', where she had taken shelter, in a 'decade-old' monsoon evening!
Kanika 'Bandyopadhyay', Tales Of Life, Tales Of Music
Getting into HMV, Kanika set a pace ahead in her professional life. Her personal life too, saw a significant 'beginning', at this juncture. Kanika Mukhopadhyay came to know Biren Bandyopadhyay, through Hemanta Mukhopadhyay (singer) and Supriya Mukhopadhyay (son of Tagore's biographer, Prabhat Kumar Mukhopadhyay). Biren had come then come to Santiniketan, as a secretary to Prof. Tan Yun-shan, teaching in 'China Bhavana'. Soon he went off to the United States, with a Full Bright scholarship, to study Librarianship.
On returning, Biren Bandyopadhyay joined the Vishwa Bharati library, as a librarian. In 1945, Kanika Mukhopadhyay tied knot with Biren Bandyopadhyay. Kanika's 'Bandyopadhyay'-phase had her cutting from HMV, her eighth gramophone record.
Na hoy sakhider mukhe mukhe,
Se naam dola khabe sakoutuke!
Purnimaraate eka jobe akarone mono utola hobe,
Se naam shunaibo gaane gaane!
(Let my friends utter the name now and then, with a tinge of fun! When on the full moom night, the mind would get restless for no cause, shall the name be sung through many a song!)
That was what Kanika 'Bandyopadhyay' first sang on record (July, 1945).
Wasn't that quite a lyrical recollection of those days of Kanika's courtship with Biren Bandyopadhyay, when her companions like Arundhati Guha Thakurata (later, an eminent actress and director. Mrs. Tapan Sinha) and Seba Maity would keep pulling her leg, speaking more and more of her to-be-husband, making her blush more and more – those busy nights of rehearsal in Kolkata, while she would try hard and make time spend some time with Biren Babu alone!
The HMV phase had Kanika Bandyopadhyay gradually maturing, keeping up to the expectations of the times. She also got various types of compositions to sing. The voice that was yet to immortalise 'Aaju sakhi muhumuhu', got her first chance to record from 'Bhanusingher Padavali' (a collection of Tagore's very first compositions, which he had written, inspired by the Vaishnava Padavalis of Vidyapati, Govindadas and the likes). Under Shailaja Ranjan Majumdar's able training, Kanika recorded 'Shangana-gagane ghora ghanaghata' (released in October, 1947). That was definitely a par-excellence rendering of the song (and seemingly, that was the first time this composition appeared on record)!
The second half of the forties saw the advent of a new era of Bengali Record Music. There came in a distinct divide between the earlier artistes and the ones who came into limelight, during these years. Powerful female vocalists like Suchitra Mukhopadhyay (later Mitra) and Nilima Gupta (later Gupta) flourished in the world of Rabindra-Sangeet during this period.
The artistes of the earlier days (i.e. the 30s and the early 40s), who were but huge names, gradually took a backseat. Had Kanika not taken note of the changed tastes of listeners, she could have been left back. Fortunately, she had always been open to learn – open to change. In 1949, we had Kanika cutting eleventh (solo) record, singing 'Ami tomaro sange bendhechhi amaro pran'. Careful ears do note a shift from her then-usual style, in the concerned rendition. This was perhaps just another 'beginning'!
Ami tomaro sange bendhechhi amaro pran,
Surer bandhone!
(I've tied your heart with mine, with a bondage of music!)
Yes – that is exactly what Kanika Bandyopadhyay had been during over a decade-long career-span, then. That 'sur' (tune) had been there ever since she sang – 'Sure Batas Diye Bhasai, Amaro Gaanero Bhela'!
Kanika had proved herself successful, in the 'new world' of listeners! The knot of melody that she had tied between herself and her listeners hadn't broken! Kanika Bandyopadhyay got her first chance for playback singing. Manoj Bhattacharjee's film 'Tathapi' (1950) had her singing for the character 'Sujata', played by Sudipta Roy.
'Ami takhono chhilemo magano gahano' is once again a beautiful blending of the new style of singing that Kanika had been adopting, and her then-traditional way – quite similar to 'Ami tomaro sange bendhechhi amaro pran' if one notices carefully.
'Neel digante oi phuler agun laglo', Kanika's 1952-release marked the beginning of a new journey altogether. Here Kanika was a different voice, altogether! More mature, more confident and far more picturesque! Interestingly, 1951 hadn't had any Rabindra-Sangeet-releases of Kanika Bandyopadhyay. Was she preparing herself? One could assume. Whatsoever may have been the actual reason behind this, 1951 definitely worked as a wonderful transition period which witnessed the birth of the 'legend' Kanika from the 'singer' Kanika – to put in simple words! 'Neel digante oi phuler agun laglo' was one song that did bring Kanika Bandyopadhyay to the forefront – the song that carved her niche in the hearts of the listeners of the 50s, who had come in with a new set of values, a new set of tastes and preferences. Isn't that how, an artiste conquers time?
Interestingly enough, although no record of Kanika Bandyopadhyay's 'Adhunik Gaan' was ever released (after Tagore had been displeased with her first release), the 50s had had her singing some beautiful non-Tagore songs. She also recorded Bhajans, some of Atulprasad Sen's compositions and two Kirtans. Kanika, had taken lessons in Bhajan from Gnanprakash Ghosh and Prakashkali Ghoshal in Kolkata. She recorded under the training of Satinath Mukherjee, W.C.Mullick's Bhajan, 'Prabhu Jaye Base Mathura Nagari' in 1952. The record booklet introduced Kanika's Bhajans as 'Priceless songs that spread the sacred flavor of Devotion'. Her pronunciation of Hindi might not have been exact, however, a devotee that she had been, initiated in the principles of Tagore, devotional songs haD always taken a touching form in Kanika's vocals.
Michhe tui bhabis mon,
Gaan geye ja aajibon!
Pakhira bone bone,
Gahe gaan apon bone,
Ore nai ba jodi keho shone,
Geye ja gaan okaron!
(You needlessly think, o my mind! Go on singing, forever! The birds of the woods sing on their own – they think not of who is listening. Sing without reason, o my mind!)
That was what the eminent poet Atulprasad Sen had himself sung on his only record. This was again so true for Kanika – the 'singing bird' of Santiniketan! 'Appreciation' was always 'beyond expectation', as she had taken. Natural singing, which was just meant to lead one deeper and deeper into the songs, was what Kanika always did! In 1963, HMV had Kanika recording 'Michhe tui bhabis mon'. The artiste, as it is clear in the recording, sings from heart, believing each word!
Besides building up a successful career in the world of 'Record Music', Kanika Bandyopadhyay, a teacher of the 'Sangeet Bhavana' of the Vishwabharati University, since 1943, had devoted a lot of her time, imparting lessons to her students on Rabindra-Sangeet. Her students like Banani Ghosh and Alpana Roy, have recalled memories of Kanika's classes on songs like 'Tumi kichhu diye jao', 'Bare bare peyechhi je tare', 'Bipulo taranga re' and 'Tomar moner ekti kotha'. Distinguished artistes like Ashoketaru Bandyopadhyay, Prasad Sen, Maya Sen, Geeta Ghatak, Gora Sarbadhikari, Arabinda Biswas, Papia Sarwar, Rezwana Chowdhury (Banya) have learned under Kanika Bandyopadhyay in Santiniketan.
What a wonderful interpretation of Kanika's rendering of 'Ami rupe tomay bholabo na', Alpana Roy had given! She wrote (translated from Bengali) – "This song often becomes synonymous to Kanika's very existence! 'Premke amar mala kore golay tomar dolabo' – how beautifully she applies the 'Meend' and curtails the pronunciation 'Prem'!  An elongated pronunciation of 'Prem' might have added an inch of devotion, however, curtailed 'Prem' and bold pronunciation of 'Amar' reflects self glory."
Kanika Bandyopadhyay thus omits the possible tone of devotion, making 'Ami rupe tomay bholabo na' a perfect song of love. There's self consciousness in love, which is lost to love in devotion. Kanika's subtle rendition is an independent charm here!
Anandadhara bohichhe bhubone!
Dino-rajani, kato amrito-raso
Uthhali jay ananto-gagane!
Paano kore robi-sashi,
anjali bhoriya!
Sada deepto rohe akshyaya-jyoti!
nityo purno dhara,
jibone kirone.
(Day and night, the stream of joy overflows the earth! The Sun and the Moon drink the nectar of joy, keeping the light of life forever glowing!)
That's what's felt while discovering and rediscovering Tagore, through Kanika Bandyopadhyay's vocals! 'Anandadhara bohichhe bhubane' was first heard in 1956. Later, Kanika rendered the composition in Hiren Nag's film 'Bigalito Karuna Janhabi Jamuna' (1972), under the training of Pankaj Kumar Mullick.
'Imagine yourself travelling in the Himalayas. Think of the Ganges flowing past, Uttarkashi' – thus had Pankaj Mullick instructed Kanika, while she had been recreating 'Anandadhara'.
Kanika Bandyopadhyay's voice, along with the wonderful prelude composed by Pankaj Babu and the musical accompaniment, directed by him – transfers the song to a completely different level!  'Anandhara bohichhe bhubone' the song, and Kanika, the artiste seem to complement each other! The song is definitely one of the rare instances where a song becomes synonymous with an artiste's entity!
"Baaje karuno sure: How the song, being of love, does sublimate to its inner mystery! The exposition of that on the other hand does kill the lay. That isn't desired. 'Path', 'Pathik', 'Panthha', 'Panthhabeena' – these come and go, now and then. This is where; Rabindranath proves to be a Baul. 'Hay dure' in the song is as if a refrain", thus says Pijush Kanti Sarkar, an artiste of repute, in the field of Rabindra-Sangeet (translated from Bengali). He continues, "The song seems to take one to speechless meditation – how heavenly Mohordi's voice was! Nothing else – Kanika just utters 'Baaje karuno sure hay dure'. Immediately the 'Charanatalachumbita Paanthhabeena' begins to play on its own. I know it would be too much if I now speak on the magic of the words, for if I once begin, I will get more into discussing it. Yet, I just can't resist myself! Just imagine, has any poet ever seen the 'Path' (the way) as a 'Veena' (the instrument)? That too, with 'Charanataler Chumban' (kissing the divine feet) drawn on the canvas? I do not know how this can happen! 'Taba charanatalachumbita paanthhabeena' – your divine feet have touched the 'Veena' of the traveller. Hence has it begun to play! What a fancy! Notably, with what fine affection Mohordi has uttered 'Paanthhabeena'. Her voice touching the shadaja of the madhya saptak, as if a South Indian woman, having amazingly perfect Bengali pronunciations, is rendering the masterpiece – that's the feeling I get!" 
When the graceful tunes of Kirtan and Baul binds us in love with the 'soil' – not the arid tone of quietism, but a surge of love, that arises drenches the soul! Kanika expresses than effortlessly as she sings, 'Ore agun amar bhai' (August, 1962).
Jedin bhaber meyad phurobe bhai,
Agol jaabe shore –
Sedin haater dori, payer beri,
Dibi re chhai kore.
Sedin amar ango tomar ange
Oi nachone nachbe ronge –
Sakal daho mitbe dahe,
Ghuchbe sob balai.
Ore agun amar bhai, ami tomari joy gai!
(When my days are ended and the gates are opened, you will burn to ashes this cordage of hands and feet. My body will be one with you, my heart will be caught in the whirls of your frenzy, and the burning heat that was my life will flash up and mingle itself in your flame. Fire, my brother, I sing victory to you.) – translated by Rabindranath himself.
'Phule phule dhole dhole' (May, 1971) remains one of Kanika Bandyopadhyay's landmark renditions – a personal favourite too. How she utters 'Kuhu kuhu kuhu', one may observe closely! I haven't found this 'Kuhu' in any of the various other renditions of this song. 'Prano kore haaye, haaye!' is another notable expression. One could go back to 'Baaje
Karono Sure', where she utters 'Haaye dure' – emerging the 'Haaye' from nishad in the lower octave – ringing it with pathos, carrying it right upto madhyam in the upper octave. That heart-ripping 'Haaye' comes so effortlessly, in Kanika's presentation. The 'Haaye! Haaye!' portion in 'Phule phule dhole dhole' has much lesser scope of expression, given that just six matras are allotted for it, that too, in a fast paced song – unlike the 'Haaye' of 'Baaje karuno sure', which, being a song not sung in 'taal', gives ample space for expression. Hence Kanika adjusts her breath to do picturise 'Haaye' in 'Phule phule dhole dhole' – what a wonderful way, she adopts! Listening to this song in Kanika Bandyopadhyay's voice, is a different experience altogether!
Lakshmi jakhon ashbe,
Takhon kothay tare dibi re thnai?
Dekh re cheye apon-paane,
Padmati nai, padmati nai.
(When the goddess comes to you, where will you let her rest? Look towards your heart – her lotus seat is missing!)
Another personal favourite! Kanika's implementation of 'Lakshmi jakhon ashbe' (April, 1968) is something that deserves close observation. 'Lakshmi jakhon ashbe' – she stops. 'Takhon kothay tare dibi re thnai' – she elongates 'Kothay'. These finer nuances, when taken note of, rises so many questions in mind! Does one already know that the 'lotus seat' is missing (Padmati Nai, Padmati Nai)? There is a feeling of emptiness, the way she elongates 'Kothay'. The expression of 'Haaye! Haaye!' (as in 'Phule phule dhole dhole'), only turns into a deeper sigh, here, in 'Kothay'. Kanika then curtails, 'Tare dibi re thnai'. When the 'lotus seat' itself is missing, it perhaps gives shame, which musically finds expression through the fast singing of the portion! These nuances, observed closely, give us a glimpse of Kanika Bandyopadhyay's deep understanding. One gets a chance to discover the known, in new light, through her vocals. Apt singing is not just an emotional rendering – it's equally an intellectual interpretation!
Dure kothay, dure dure –
Amar mon beray go, ghure ghure.
Je banshite batas kande,
Sei banshitir sure sure.
Je poth sakal desh paraye,
Udas hoye jay haraye,
Je poth beye kangal poran,
Jete chay kon achin pure!
(My mind wanders around somewhere far away, following the tune of the flute that makes the wind cry. The path that winds across the land becomes listless and lost. My vagabond soul longs to travel that road to an unknown world, somewhere far away!) – translated by Marian Chatterjee.
This 'consciously emotional' and 'subconsciously intellectual' interpretation finds another wonderful form in 'Dure kothay dure dure'. Kanika Bandyopadhyay had rendered this Rabindra-Sangeet in Tarun Majumdar's 'Nimantran' (1971). The mind's 'losing itself in the unknown' is so distinctly picturised in Kanika's touching 'Kothay'. That utterance is by itself, a journey! 'Dure dure' is pronounced softly, comparatively faster than 'Kothay' – does that comes from the wonder of uncertainty? The 'distant land' is yet undiscovered! That uncertainty comes back on her utterance of 'Achin Pure', at the end of the song!
…With an eve made quiet by the power
Of harmony, and the deep power of joy,
We see into the life of things.
~ William Wordsworth
Kanika Bandyopadhyay's songs reflect a rare delicate combination of melody, understanding and expression – all in perfect balance. She perfectly blends 'sur' with 'bhaav', which emerges from her deep understanding of life, inspired by Tagore's doctrines. Her expression isn't extrovert. She blends expressions with restraint, as she reflects, thus creating moments of 'expressive silence'. The endless journey of understanding the silence is what the listener goes through while hearing Kanika Bandyopadhyay. Going into the depths of the silence through her renderings, one discovers the doctrines of Tagore – rediscovers life!
I listen'd, motionless and still;
And, as I mounted up the hill,
The music in my heart I bore,
Long after it was heard no more.
~ William Wordsworth
It is that silence, which carries with itself, those tunes that are bore in the heart, long after they are no more heard. Before her demise on April 5th, 2000, Kanika Bandyopadhyay had left her 'flute' for silence to carry her music, the songs of Tagore, through the path of time. Thus had she sung in her last release (in 1997) – 'Amar ekti kotha banshi jaane, banshi-e jane… banshitire jagiye gelem, gaane gaane' (Only the flute knows something I wished to say… I hence leave the flute, awakened through my tunes).
More to read
Rabindranath Tagore: The Poet Prophet
Eternal Wait: The Story Of The Dark Girl By The Meghna (Geeta Dutt)
Hope you enjoyed reading...
... we have a small favour to ask. More people are reading and supporting our creative, informative and analytical posts than ever before. And yes, we are firmly set on the path we chose when we started... our twin magazines Learning and Creativity and Silhouette Magazine (LnC-Silhouette) will be accessible to all, across the world.
We are editorially independent, not funded, supported or influenced by investors or agencies. We try to keep our content easily readable in an undisturbed interface, not swamped by advertisements and pop-ups. Our mission is to provide a platform you can call your own creative outlet and everyone from renowned authors and critics to budding bloggers, artists, teen writers and kids love to build their own space here and share with the world.
When readers like you contribute, big or small, it goes directly into funding our initiative. Your support helps us to keep striving towards making our content better. And yes, we need to build on this year after year. Support LnC-Silhouette with a little amount - and it only takes a minute. Thank you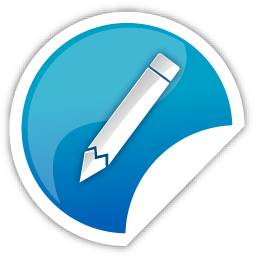 Learning and Creativity publishes articles, stories, poems, reviews, and other literary works, artworks, photographs and other publishable material contributed by writers, artists and photographers as a friendly gesture. The opinions shared by the writers, artists and photographers are their personal opinion and does not reflect the opinion of Learning and Creativity emagazine. Images used in the posts (not including those from Learning and Creativity's own photo archives) have been procured from the contributors themselves, public forums, social networking sites, publicity releases, Morguefile free photo archives and Creative Commons. Please inform us if any of the images used here are copyrighted, we will pull those images down.
Christmas is not a day, but a state of mind. Peace, Goodwill and Humanity unfurls the real spirit of Christmas