They dreamt of a new world order — a world free of corruption. A new world where there was no rich or poor. Where everyone had equal rights and wealth
By Subhajit Ghosh
Sukvinder had made up his mind. Henceforth, he would renounce violence. He would give himself up. He was fed up with this life of blood and gore. Just the other day, quite unwillingly he had to wipe out an entire family. He had been assigned to kill a police officer, but in the event had to kill the police officer's son too — a six-year-old boy.
He shuddered, as the scene of the incident floated momentarily before his eyes.
"Hello, Ruhi?"
"Yes"
"This is Sukvinder. How are you?"
"I'm fine. We're all fine. Both your son and your parents are perfectly okay. We miss you very much. Please come home soon."
Ruhi, Sukvinder's wife, suddenly began sobbing at the other line of the line. Since last five years, Sukvinder had been on the run. He and some of his friends, got themselves enmeshed in "revolutionary" activities. They dreamt of a new world order — a world free of corruption.
A new world where there was no rich or poor. Where everyone had equal rights and wealth. To achieve that, they were fighting. Or so they thought. They knew they had to topple the existing machinery. For a greater cause. For posterity. They took to insurgency. People labeled them as terrorists. They called themselves "freedom fighters".
Outside the phone booth, it was pouring. Delhi was experiencing the first spell of winter, and the downpour added to the chilliness.
"Be careful, he shouldn't be aware that we're here. Haven't we surrounded him from all sides?," Ramanath asked his junior colleague.
Ramanath was a senior officer in the police department, who had spent the last ten years fighting crooks and criminals.
An honest person, he was highly respected by everyone, especially his juniors. His very name sent shivers down the spine of hardcore criminals. They dreaded him. He had been given charge to curb insurgency in and around Delhi.
Ramanath received a phone call this morning. The caller informed Ramanath that Sukvinder, the fearless outlaw, was seen outside a phone booth just near his thana. Immediately he arranged his men and surrounded the phone booth. They left no escape route.
"Sukvinder, surrender yourself. You're surrounded from all sides. You can't escape," Ramanath hollered.
The phone booth was located in a small room on the ground floor of an apartment building.
"Don't fire, I'll go and talk him to surrender. It would be better if no bullets are exchanged. One of you come along with me," Ramanath ordered his men.
Promptly, one police officer came forward. He accompanied Ramanath who began proceeding towards the booth stealthily. Sukvinder has heard when Ramanath called out his name. He looked outside.
He instantly knew that all escape routes have been sealed. Damn.
"This time I will be nabbed surely," Sukvinder thought.
"Give yourself up, Sukvinder!" A sound at his back made Sukvinder look back. Then he saw something
which left him speechless.
"Suk…, you?" Ramanath muttered.
Suddenly, Ramanath found himself transported back a decade in time to his school days. In those days, his best friend was Sukvinder, an extremely bright student who generally topped in class. They were inseparable and had spent a few happy years together. Then Ramanath's father moved to another town and he had to leave that school.
Ten years later, Ramanath had no difficulty in recognizing Sukvinder. His appearances had remained much the same. Still pointing his gun at Sukvinder, Ramanath whispered to his junior officer to go outside and wait for him there. The officer did as he was told.
The police van was speeding along briskly. Ramanath, seated beside the driver, appeared engrossed in a deep thought. Sukvinder was at the rear end. He was being transported to the Central Jail. The thought process in Ramanath continued. He was pondering, "Have I done the right thing by arresting my friend Sukvinder? After all, he has a family and a small boy.
Moreover, Sukvinder had implored that he be allowed to flee. He promised me that he will lead an honest life from now on. But I couldn't betray my Police Department. How could I? After all, I swore upon joining service "Duty before self." Yet, certainly I have let my friend Suk down. His whole family will be ruined." As these thoughts crossed his mind, all of a sudden, the car screeched to a halt. Some gun-toting fellows covered in a mask of black cloth surrounded Ramanath.
"Open the back door" one of them commanded.
Ramanath kept silent.
"Saala, nahi kholega." Suddenly Ramanath was hit on the head with the butt of a rifle.
"Take the key out from his pocket."
Sukvinder emerged out of the back door. He threw a glance at Ramanath. Happy memories from his days of yore momentarily flashed before his eyes. The lifeless body of Ramanath lay on the road. Sukvinder and his band of insurgents began their journey anew after a minor interruption.
This teen story was first published in Meghdutam.com (between 1999 to 2002).
Buy these Books from Flipkart or Amazon: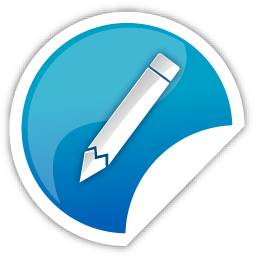 Learning and Creativity publishes articles, stories, poems, reviews, and other literary works, artworks, photographs and other publishable material contributed by writers, artists and photographers as a friendly gesture. The opinions shared by the writers, artists and photographers are their personal opinion and does not reflect the opinion of Learning and Creativity emagazine. Images used in the posts (not including those from Learning and Creativity's own photo archives) have been procured from the contributors themselves, public forums, social networking sites, publicity releases, Morguefile free photo archives and Creative Commons. Please inform us if any of the images used here are copyrighted, we will pull those images down.