As soon as she came home from school, Saira let herself into the house and crept into her mother's room.
By Farina Sami
Saira could hear the popping sound of onions cooking on the stove as she came out her room. She skipped out of her room with her mom's dupatta on her head, pretending the long scarf was actually her long flowing hair, instead of the bob-cut she was stuck with. The smell of curry and incense surrounded the house as she heard her mother singing an Indian song.
Saira jumped into the kitchen, and tried to see exactly what her mother was making. She noticed her mother's apron was splattered with oil, and so was some of her shalwar chameise that was showing underneath.
"Saira, you know you aren't suppose to play in the kitchen. Look how nicely Saimma is playing with her toys. Go and play with her." Saira's mom always talked to her in Urdu, but Saira always answered in English.
"Mommy! Saimma is only 5 years old. I'm ten so I should be able to come help you in the kitchen." Crossing her arms over her chest, Saira decided she wouldn't move.
"Saira, you know it's dangerous to be in the kitchen when the oil is this hot. Go play with Saimma for a little while. Daddy should be home soon."
Just as Saira went to play with her little sister the phone rang. It wasn't unusual for mommy to be talking on the phone in the afternoon, but it was unusual for mommy to continue talking in English after the customary hello, so Saira started paying close attention.
"Oh Hello Mrs. Shepard. How you doing?" Saira scrunched up her nose, as her mother talked to her teacher in broken English.
"I'm fine. Thanks…. Yes, Saira's fine too…..No, we say Saira, not Sara…..No, she not tell me there was parent teacher meeting today." At this point Saira's mom nailed her to the spot with her piercing eyes. Even as she tried, Saira couldn't move, she couldn't even lift her foot from that spot. "What time this meeting? Yes, I see you at 8 o'clock. Thank you."
Quickly Saira looked at the clock, it was 5:30 already. Her mom was definitely going to make the meeting. Unless her dad was late. Saira started to smile just as the doorbell rang about 12 times in an erratic pattern. Then the door opened, and there stood her dad. Well, that won't work, she thought.
"Hellllew!" She forgot about the parent teacher conference for a minute and ran to her dad and giving him a hug. Soon Saimma joined them and they spent half an hour playing together as Mommy set the table.
After washing up, everyone sat at the dinner table, blessed the food and started eating. Daddy started telling about his day. When ever Saira and Saimma started talking to each other their mother would give them a stern look and remind them this was Daddy's turn to talk.
Soon dinner was over, and Saira had two glasses in her hand to put in the kitchen when her mom asked her a question.
"Saira, have you seen my baiser?" Saira almost dropped her glasses as she looked up into her mother's knowing stare.
"Mommy, what would I do with your nose ring?" Quickly putting away the glasses, Saira returned to the table and started picking up dirty forks and spoons as she thought about what she had done earlier that day.
As soon as she came home from school, Saira let herself into the house and crept into her mother's room. Her mother and Saimma were asleep on the bed. Quietly she opened the jewelry case on the dresser, accidentally knocking over the crystal bell. Quickly spinning around, she was happy to notice her mother and sister still asleep. Quietly she took her mother's nose ring out of the case and put it in her school bag. Just as quietly she left the room and hid the school bag under her own bed.Her mother's voice brought her back to the present.
"Saira, are you sure you haven't seen it? I looked for it after I woke up and couldn't find it anywhere. Are you sure you didn't want to play with it? Maybe you wanted to try it on?" nodding her head she tried to get Saira to agree.
"Mommy, how can I try it on, I don't have a hole on the side of my nose. Besides, no one in my class would wear that weird thing. It makes you look different. No body has one, not Shannon's mom, or Cindy's mom. Maybe it's good you lost it. You shouldn't wear it." As Saira headed towards the kitchen to drop the dirty utensils in the sink, she took a quick look at her mom's face, then swallowed hard. Her mom looked mad yet, her eyes were blurry, as if they were filled with water. But that couldn't be right her mother never cried.
Saimma, who had been running around the room, talking with her imaginary friend clamped on to her mother's leg. "Mommy, why do you wear that weird thing?" Saira looked at her with disgust, Saimma was definitely trying to copy her. How annoying.
Sitting down on a chair, her mom put Saimma on her lap, and patted the chair next to her so Saira would take a seat. Saira sat down, curious to hear what her mother was going to say.
"When I was a little girl, my mom would always wear her baiser. It was a beautiful diamond stud, which would twinkle when the light hit it. The tradition is that you can not wear one until you are married or about to be married. I would day dream and night dream about having one of my own. When ever we went to weddings, or parties I would see all the older girls wearing beautiful baisers, and when the function was over I would beg my mom, your Nani, all the way home for a baiser of my own. She would always say no, you are too young for a nose ring."
Finally, when I got engaged to your dad, your Nani took me to the Zevar Ducaan, which is a street, filled with jewelry stores. Not the cheap kind like here in America, but the kind with 24crt gold. Your Nani took me into a famous store "Arshad ki Mahal" and they pierced my nose.
They were going to give me a plain gold stud to wear but your Nani pulled out a diamond stud that looked just like hers, and gave it to me. And I've had it to this day. Well until I lost it." Again her eyes came to rest on Saira. "Anyways, when ever I wear it I think of my Mommy, and I feel closer to home, even though she has passed away." Again her eyes filled with tears.
Standing, she kissed Saira and Saimma on the head and got up to do the dishes. After making a quick phone call, Saira saw her mom talk to her dad about the parent teacher meeting, and then head to her bedroom. Twenty minutes later, Saira was excited to see her chacha and chachi had come over to baby sit them. It was nice to see her aunt and uncle in the middle of the week. They were so much fun.
Saira and Saimma looked out the window as their parents' car pulled out of the driveway, and down the street. Quickly before anyone could see her Saira, ran into her room and dived under her bed. Pulling out her school bag she searched inside looking for the nose ring, thinking to put it back. Nothing. Picking up the bag she dumped the contents out onto the bed. Pencils, erasers, pens, paper, notebooks, and textbooks all tumbled out, but no nose ring.
Just as tears of frustration threatened to spill out of her eyes, she decided to look in one last spot. Going back into her parents' room she opened her mother's jewelry box for the second time that day and found the baiser resting inside, as if no one had touched it. Confused for a minute Saira started to close the lid when she realized the bell she had knocked down earlier was no longer near the front of the dresser, but near the back, where she couldn't reach it.
This teen story was first published in Meghdutam.com (between 1999 to 2003).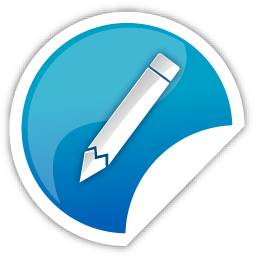 Learning and Creativity publishes articles, stories, poems, reviews, and other literary works, artworks, photographs and other publishable material contributed by writers, artists and photographers as a friendly gesture. The opinions shared by the writers, artists and photographers are their personal opinion and does not reflect the opinion of Learning and Creativity emagazine. Images used in the posts (not including those from Learning and Creativity's own photo archives) have been procured from the contributors themselves, public forums, social networking sites, publicity releases, Morguefile free photo archives and Creative Commons. Please inform us if any of the images used here are copyrighted, we will pull those images down.