Eleven year old Varun has developed a new fascination for baking. And what can be a better time than Christmas to try out some great cookies with the new baking knowledge! Here's Varun wishing everyone a Merry Christmas with a delightful, colorful spread of homemade treats.
Get creative this Christmas by trying delicious and mouthwatering Christmas Tree Cupcake that will impress your friends and family. This classic recipe will instantly evoke warm Christmas memories.
This holiday season why not indulge in deep dark chocolate desserts that contain superbly nutritious ingredients.
Who says you can't enjoy the scrumptious holiday goodies and still maintain some waist management? Try snow-dusted mini linzer tart cookies that are festive, light and nutritious!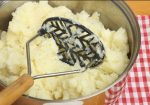 You can accomplish a check on weight gain during holidays by allowing yourself indulging in small amounts of your favorite holiday treats.
Enjoy brownie bites on Christmas and New Year by Dr. Janet Brill which are low cholesterol and mouth-watering.