Beyond Apu – 20 Favourite Film Roles of Soumitra Chatterjee: In Conversation with Author Amitava Nag
To capture a close shot of the man, the actor and the thought processes behind the name 'Soumitra Chatterjee', Silhouette Magazine editor and noted film critic Amitava Nag picked 20 film roles to explore the expanse of the legendary cinema and theatre actor's repertoire. In a conversation with Learning and Creativity Editor Antara, Amitava Nag talks about his book Beyond Apu – 20 Favourite Film Roles of Soumitra Chatterjee, published by Harper Collins India.
Dada Saheb Phalke award winner Soumitra Chatterjee, the doyen of Indian cinema, has a repertoire difficult to match for any actor, forget surpassing. Spanning over 50 years, his career has witnessed scores of path-breaking changes in the arena of filmmaking – in styles, technologies, concepts and genres and has successfully adapted and adjusted itself to every road bend to emerge as an inspirational cornerstone of acting.
One can say, Soumitra Chatterjee is not an actor anymore. He is an institution. He stands towering amid actors of yesteryears and of today – fitting in seamlessly with the widest cross-section of filmmakers and co-actors. Encompassing such a massive repertoire is daunting. A conventional biography perhaps would not be able to focus on his multifarious talents as an actor, which allowed him to fit into any kind of role.
Beyond Apu – 20 Favourite Film Roles of Soumitra Chatterjee, published by Harper Collins Publishers India, charts out the Soumitra Chatterjee's filmography through an indepth analysis of 20 selected films including the author's own observations, experiences and memories around each. The book also includes an exhaustive interview with the actor and an elaborate chapter on his equally remarkable career in theatre.
An excerpt:
"The popular view is that Soumitra excelled mostly in the films of Ray where the general standard of acting is anyway high. The range of roles selected here will dispel that misconception and show how Soumitra excelled over the decades, with several directors and in different profiles. Even while playing the romantic lead he is more like a character than a typical star-hero. There are broadly ten profiles into which these twenty roles fit:
| | |
| --- | --- |
| BHADRALOK | Gangacharan (Ashani Sanket), Schoolteacher (Atanka), Sashibhusan (Dekha) |
| CONCEITED/ SHOW-OFF | Ashim (Aranyer Din Ratri), Narsingh (Abhijan), Ajay (Akash Kusum) |
| DREAMER | Apu (Apur Sansar), Amal (Charulata) |
| EPIC | Gurudas Bhattacharyya (Ekti Jiban) |
| HUMOUR | Amulya (Samapti), Shyam (Basanta Bilap), Pratul (Bakso Badal) |
| INVESTIGATOR | Feluda (Sonar Kella, Joi Baba Felunath) |
| MENTOR | Dr Mitra (Wheel Chair), Khitish Sinha (Kony) |
| ROMANTIC | Subir (Teen Bhuvaner Paare) |
| SUBALTERN | Agradani (Agradani), Aghor (Sansar Simante) |
| VILLAIN | Sandeep (Ghare Baire), Mayurbahan (Jhinder Bandi) |
Sometimes these categories might overlap, for example, Ajay of Akash Kusum is a dreamer and also a romantic. Subir in Teen Bhuvaner Paare is as much a romantic hero as is Amal of Charulata. Hence, this is not an exercise in rigidly defining these ten profiles with mutually exclusive characteristics. Rather, the aim is to acknowledge and understand how Soumitra used his creativity to bring out the profiles evident in the different roles."
Excerpts from the interview with Amitava Nag, the author:
Antara: A book on a legendary actor typically spans a biography or even a life sketch through his/her films or works. Your book steers clear the trodden path. What made you conceptualise a book on 20 of Soumitra Chatterjee's selected films?
Amitava Nag: Biography writing is a very developed genre in the field of writing. I sincerely think I don't have the expertise and the patience for that. Also, I have known Soumitra Babu since 2009 which is 50 years after he made his debut film Apur Sansar. I somewhat felt that it will be difficult for me to write a biography without knowing the man in his prime years. My experiences with him are primarily retrospective experiences when I will ask him to go back in time and relive the time. But since I wasn't even born then, hence there were no recollections of me about his acting in these roles or about the public reactions after their initial releases. So, it will be unjust if I delve into a biography.
I was thankful that the legend himself told me that he doesn't believe in autobiographies and biographies. That took away the last straws of indecision if I had any about the nature of the book.
Antara: The 20 selected films cover a wide canvas – myriad roles, characters, directors…It must have been quite a challenge to pick 20 from a 50 year career. Tell us about how Soumitra Babu and you narrowed down the huge list to 20.
Amitava Nag: In the book I put forward 10 character profiles viz. 'Bhadralok', 'Dreamer', 'Mentor', 'Romantic', 'Subaltern', 'Villain' etc. I tried to analyse how these 20 roles do justice to these profiles. As you can understand that each of the roles may have shades of different profiles also but there is one which is the most prominent one.
Yes, the list was difficult to arrive at. There were at least 50 roles that I can vouch for. So I made an initial one of 30 odd and then we discussed over weeks and narrowed it down. I reasoned with him on multiple times why I chose one film over another. E.g. in Rituparno Ghosh's Asookh Soumitra Babu's portrayal of a retired father was excellent. Or in Tapan Sinha's Antardhan where he plays the role of the aged professor whose daughter goes missing. When I judged these roles I would first fit them into the respective profiles and then I found that there are other roles within the same profile which are more important. This is how the list was chiseled down.
There were a few which were dear to him like Swayambara or Ektuku Basa. But these are not available in any format now and I haven't watched them ever. So, we had to keep these films off the list.
I think initially I was thinking of 25 roles that included theatre roles as well. But later when I decided with the publisher that I will not have the theatre roles as separate chapters but to have one dedicated chapter solely on his theatre, the number of film roles remained at 20. Looking back, now I think probably I could have made the book as 25 favourite films roles of Soumitra Chatterjee, but then that would have been a different book again.
Ashim the 'conceited/show-off' in Satyajit Ray's Aranyer Din Ratri. A clip from the iconic memory game which has been compared to a 'concerto' in its structure and composition
Antara: Each film has been analysed in great detail with story, your own perspective and the legendary actor's perception and experiences around it. It does happen with creative people (actually with all of us) that it is difficult to recall something that happened years ago. How challenging was it to go down memory lane to recall the finer nuances?
Amitava Nag: It was challenging. Soumitra Chatterjee has a phenomenal memory. But not always he was in the perfect mood to unwind and recall. I had frequented him multiple times and am ever so grateful to him that he often than not obliged me even when I provided him with short notices before my visits. Only occasionally he would change dates and that too he would call me up and in his own inimitable style would floor me -"If we do your interview on a later date will it be too much of a problem for you?" as if he is taking a permission! His humility is phenomenal.
At times he would oblige me but I could sense that he was not feeling well. I would just switch off the recorder and we would then discuss different things about life. I got a slice of his mind in several of these chit-chats. These conversations didn't go into the book, but they have remained as gems in my memory.
Antara: The interview with Soumitra Babu is one of his longest and most exhaustive interview I have ever read. Your questions have covered a wide range from repertoire, career, thoughts and aspirations to his opinions over a variety of issues, his style of preparation, his experiences with the filmmakers he worked with and so forth. How did you plan this interview? Is it a compilation of various conversations? Did you prepare questions beforehand or did some of these queries come up during your various interactions?
Amitava Nag: Yes, this interview itself spanned several sessions at times separated by months. I had planned it to be an extensive one and wanted it to be varied and exhaustive. The cue was one interview I took with him a few years back for my magazine Silhouette. He is an extremely intelligent and thinking person, so conversations of any sorts are always bound to be enterprising.
Surely there were questions which cropped up from the back of his answers. But I think I had a decent homework done and I just stuck to the set.
In a few cases I did repeat the same questions after a gap of a few months, mostly because the first time responses were not satisfying to me.
He didn't mind I guess.
Recently there was one very engaging interview of Soumitra Babu conducted by Mr. Shamik Bag. He later told me that my interview in the book helped him in framing one or two of his questions. I liked his interview as well. And though it ran into few unnecessary controversies I lamented that it has a few anecdotes which my interview didn't cover. I told the same to Mr. Bag as well. So, I would rather say my interview was an extensive one but certainly not an exhaustive one!
Apu the 'dreamer' and his loving wife Aparna in Satyajit Ray's Apur Sansar
Antara: Devoting a chapter to his work in theatre opens up a new world of Soumitra Chatterjee for many of us fans who do not live in Calcutta and have not had the privilege to watch him perform live on stage.  As you have mentioned no Bengali actor has given so much importance to commercial theatre as him. Yet when we talk of theatre most of us who are uninitiated end up referring to Shambhu Mitra, Utpal Dutt, the Prithvi Theatre, Naseeruddin Shah and his plays or the productions of National School of Drama, etc. Comment.
Amitava Nag: Soumitra is one of the last products of the popular Bengali theatre which died sometime in the 60s when it was literally taken over by the Group Theatre. Soumitra Babu was a theatre actor first, being a disciple of the great Sisir Kumar Bhaduri. But then with Apur Sansar in 1959 and his association with Satyajit Ray in that film, Soumitra Babu plunged into cinema full time. Slowly for the next decade and half he became a romantic hero, thanks for his handsome looks. In parallel he would work in Ray's films, Tapan Sinha's, Mrinal Sen's and so on. He would tread both the so-called 'art' films as well the 'commercial' ones.
As a romantic hero he was second only to Uttam Kumar who is till date the biggest superstar of Bengali cinema. To have his own distinct and unique identity was no mean deed for Soumitra babu. But as an intelligent person when he was in his 40s which is during the late '70s he probably realized that there will be a phase when he will neither be the automatic choice to play young characters, nor he would be fit for aged roles. If you observe, most of the actors of Indian cinema find this phase most difficult to tackle. They go on playing the romantic hero role even when they are in their 50s or even 60s.
This is when Soumitra Babu actually started being involved in the professional theatre more extensively. The advantages were two fold – he would write his own plays keeping him in the central role which were somewhat becoming difficult to get in cinema (apart from the offbeat ones) and at the same time his stardom gave an initial boost to his theatre. To his credit, right from the beginning his theatres were extremely well received not only because of him but more because of the content of them, his efficient directing and needless to say his effortless acting.
His directorial abilities are exceptional in theatre; this is one reason why I tell him often that Bengali cinema did miss out on a good director just because he never directed a feature film.
The romantic Soumitra Chatterjee: Hoyto tomari jonno – a classic Manna Dey hit from the Soumitra-Tanuja film Teen Bhubaner Paare.
Antara: During the making of this book, you must have had several memorable interactions with Soumitra Babu. Tell us about some of the experiences or memories you recall fondly.
Amitava Nag: Well, there are a lot. As I mentioned, his humility stuck me most. When I was writing the book he would call me and ask me to come over for one of his plays which I might not have watched till that time. He would just feed me with some facets of his acting casually like in that case.
He has his own natural elegance and he has this tremendous capacity to be surprised by the little nuances of life – this characteristic of him is something I felt extraordinary. There was this one Sunday morning when I visited him, he would show me one of his recent paintings. He had been painting for quite some time now as well and his exhibitions have happened in a few places round the country. The painting was that of a landscape with mist and mountains. He was elated in showing me how he used acrylic instead of water colour to get the necessary opacity in his painting. He was overjoyed to discover this quality of acrylic over water colour! I realized that this ability to remain so fresh, to have this renaissance of wonder is why he is creative even at 82 years.
I am generally shy and a bit apprehensive about my writings – all of them, but surely my poetries the most. He advised me to have a book of poems published – "Unless you have them out of your system, your new ones will not flow out properly". I think it was a very valuable advice.
He is extremely sure of himself but that didn't make him aggressive. He is so well-read, converses extremely well, can talk with anyone on subjects from Marxism to Astronomy – he has the traits of the great Bengali mind of the Renaissance period. Sadly, they don't make this breed anymore!
Antara: Which are the books you are working on now?
Amitava Nag: There is one on Ray's cinema. And another on Tapan Sinha. But I am a very slow writer. I hope to have them finished by end of this year. But let me see if I can stick to this resolution.
Beyond Apu – 20 Favourite Film Roles of Soumitra Chatterjee is available on Amazon.in, Amazon.com and Flipkart
Paperback: 208 pages
Publisher: Harper Collins India (26 January 2016)
Language: English
ISBN-10: 9350298619
ISBN-13: 978-9350298619
More to Read in Author Interviews
Sahir Ludhianvi: The People's Poet
Uttam Kumar – Suchitra Sen: Enduring Magic of the Iconic Romantic Pair
Hitting the Right Notes: In Conversation With Author Manek Premchand
Beyond Apu – the Genius of Soumitra Chatterjee
Hope you enjoyed reading...
... we have a small favour to ask. More people are reading and supporting our creative, informative and analytical posts than ever before. And yes, we are firmly set on the path we chose when we started... our twin magazines Learning and Creativity and Silhouette Magazine (LnC-Silhouette) will be accessible to all, across the world.
We are editorially independent, not funded, supported or influenced by investors or agencies. We try to keep our content easily readable in an undisturbed interface, not swamped by advertisements and pop-ups. Our mission is to provide a platform you can call your own creative outlet and everyone from renowned authors and critics to budding bloggers, artists, teen writers and kids love to build their own space here and share with the world.
When readers like you contribute, big or small, it goes directly into funding our initiative. Your support helps us to keep striving towards making our content better. And yes, we need to build on this year after year. Support LnC-Silhouette with a little amount - and it only takes a minute. Thank you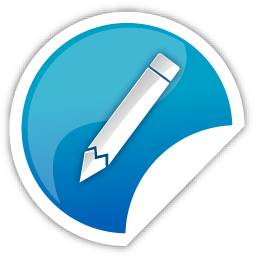 Learning and Creativity publishes articles, stories, poems, reviews, and other literary works, artworks, photographs and other publishable material contributed by writers, artists and photographers as a friendly gesture. The opinions shared by the writers, artists and photographers are their personal opinion and does not reflect the opinion of Learning and Creativity emagazine. Images used in the posts (not including those from Learning and Creativity's own photo archives) have been procured from the contributors themselves, public forums, social networking sites, publicity releases, Morguefile free photo archives and Creative Commons. Please inform us if any of the images used here are copyrighted, we will pull those images down.
There are two possible results of an action. Failure may dishearten one but that should not stop one from trying to act. If one stops trying, one also loses the chance of success thereby predestining the act. The author says ".......but you are doomed if you don't try."