Waqt Ne Kiya – The Introspective Songs of Kaifi Azmi
Kaifi Azmi was born Syed Athar Hussein Rizvi on 14th January 1918 in Azamgarh, UP. The renowned lyricist and poet is known for his introspective songs and ghazals that have a universal appeal and connect. A Silhouette tribute.
To the Hindi film world Kaifi Azmi was introduced by director Shaheed Lateef in the 1951 film Buzdil, produced by T R Fatehchand. It was tuned by SD Burman, into an evergreen melodious song.
Buzdil (1951)
This Lata gem became a rage and with his first rub of commercial Hindi cinema, Kaifi tasted success. The song was penned by two lyricists, the other being Shailendra, and was shot on much in demand actress, Nimmi.
One does not know which part of the song was penned by which of the two lyricists, but, this thought would repeat itself in various shades with Kaifi in future compositions as well, thhi main teri par na teri ho saki.
There was a melodious duet by Lata/Talat from the film that also was a hit – Dar laage duniya se ulfat na bane afsana (by Kaifi).
Rote rote guzar gai raat re, aai yaad teri har baat re (Buzdil, 1951) S D Burman / Kaifi-Shailendra / Lata Mangeshkar
The Bombay film music world in those times witnessed several instances of teams getting formed to work in a slew of films together. Shailendra teamed up with Hasrat Jaipuri and together they tuned with Shankar Jaikishan. SD Burman established a hit pairing with Sahir Ludhianvi, who had started the same year in films as Kaifi. Shakeel Badayuni formed a pair with Naushad and Ghulam Mohammed.
In the process Kaifi missed out on any such team in the early part of his career. For the next few years he had the support of producer Nanubhai Vaki and his films, but these were regarded as 'B' grade films in Bombay. His next chance to deliver a lasting 'A' hit also came via S D Burman in 1959, in the Guru Dutt masterpiece, Kagaz Ke Phool.
Kagaz Ke Phool (1959)
The Rafi and Chorus song Dekhi zamaane ki yaari is among the most famous denouement songs of Hindi cinema. SD Burman had this uncanny ability to compose everlasting climax songs (who can forget O re maajhi of Bandini, Yeh duniya agar mil bhi jaaye to kya hai of Pyaasa or Tere mere milan ki yeh raina in Abhimaan) and this song by Kaifi Azmi is definitely a top gem among songs that bring a classic to an emphatic end!
Of course, the breezy Rafi, Asha, Sudha and Chorus one, San san san jo chali hawa was a delight as well. But this Geeta Dutt song remains an all time favourite. I firmly believe that as long as there will be sensitive Hindi film music listeners, this song will remain immortal. Also, no versions will appeal or justify ever as no one can deliver this the way one and only Geeta has rendered it.
The undercurrent of passion is apparent in Waqt ne kiya and yet the two actors don't even come close to each other. It's a song of despair and yet there are no tearful adieus. It talks of intense love and agonising separation and yet every emotion is expressed not in physical terms, but through a wonderful interplay of light and darkness which heightens the chemistry between Shanti (Waheeda Rehman) and Suresh Sinha (Guru Dutt) as also their helplessness.
Geeta Dutt's melancholic voice echoes in the background "Beqaraar dil is tarah mile, jis tarah kabhi hum juda na thhe", and the sun breaks through the studio roof, casting an ethereal beam of light between the two of them (a wonderful innovation in lighting created by ace cameraman VK Murthy with the help of a pair of ordinary mirrors and sambarani to get a parallel beam). The beam of light creates a space where their souls unite in a spiritual connect – pure and sublime. As Sinha sits helplessly down on the prop of a bullock cart, Shanti slowly walks away ("jayenge kahaan soojhta nahin, chal pade magar raasta nahin…"), fully aware that the two are bound by social mores and not destined to unite.
Waqt ne kiya kya haseen situm (Kagaz Ke Phool, 1959) S D Burman / Geeta Dutt
A year earlier, in 1958, a lesser known film gained popularity owing to it's music, it was Talat/Shyama starrer Lala Rukh. Ismat Chugtai, its producer had started the film way back and the songs were being recorded since 1956. Khayyam scored the music and two songs got appreciated:
* Hai kali kali ke lab par, tere husn ka fasana (Rafi)
* Pyas kuchh aur bhi bhadka di jhalak dikhla kar (Talat Mahmood and Asha Bhosle. It had a solo Asha version also)
Shola Aur Shabnam (1961)
Thanks to the recognition the music of Kagaz ke Phool and Lala Rukh brought to Kaifi, the films from sixties gave him many creative possibilities and partnerships. Ramesh Saigal's 1961 venture with music by Khayyam, Shola Aur Shabnam was the torch bearer. Two songs from this film were appreciated both by masses and classes.
* Jeet hi lenge baazi hum tum (Rafi and Lata Mangeshkar)
* Jaane kya dhoondati rehti hain ye aankhein mujh mein (Rafi)
Raakh barbaad mohabbat ki bacha rakhi hai,
baar baar isko jo cheeda to bikhar jayegi
The affection has already gone astray, just don't let the remnant ashes blow off.
Jaane kya dhoondati rehti hain yeh aankein (Shola Aur Shabnam, 1961) Khaiyyam / Rafi
Shama (1961)
The year 1961 also saw some popular songs by Kaifi in Suraiya's Shama, with music by Ghulam Mohammed including:
* Aapse pyar huwa jata hai (Suraiya)
* Dhadakte dil ki tamanna ho (Suraiya)
* Mast ankhon mein shararat (Suraiya)
* Dil gham se jal raha hai (Suman Kalyanpur)
* Ik jurm kar hamnen chaaha tha muskurana (Suman Kalyanpur)
* Unka bandhaa jo haath yahan dil luta diya (Rafi)
Ghulam Mohammed and Kaifi were also working together in Kamal Amrohi's dream project, Pakeezah that was taking long to finish. In Shama, which was among the last films of Suraiya, she appeared as appealing as always and her voice quality was still at its melodious zenith. All songs were a delight to listen to and penned poignantly, using the vocals of Rafi, Suraiya and Suman Kalyanpur.
Zah-e-naseeb ata ki jo dard ki tauba
woh gham haseen hai jis gham ke zimmedar ho tum
Dhadakate dil ki tamanna ho mera pyar ho tum (Shama, 1961) Ghulam Mohammed / Suraiya
In 1964, there was a beauty in Main Suhagan Hoon, with music by Lachhiram Tamar. It was a two part song, solo by Rafi and duet by Rafi/Asha: Tu shokh kali main mast pawan, tu shamme wafa main parwana.
Haqeeqat  (1964)
With producer–director, Chetan Anand's Haqeeqat, 1964, Kaifi achieved new heights. A lasting trio was formed that included music director Madan Mohan. Together they gave us many musical gems down the years.
Haqeeqat was a prestigious project, recognized as India's first war film. It was premiered at Delhi's Odeon cinema, and was attended by the then President of India, Dr. Radhakrishnan along with the Chiefs of Staff of the Defence Forces.
The songs from the war film have remained etched in the music lover's memory for ever.
* Hoke majboor mujhe usne bhulaya hoga
* Kar chale hum fida jaano tan saathiyo
* Zara si aahat hoti hai to dil sochta hai
* Masti mein chhed ke tarana koi dil ka
…are all immortal songs.
My pick is this everlasting melody and especially the lines Main aahista aahista badhta hi aaya, yahan tak ke us se juda ho gaya main.
Main yeh soch kar uske dar se utha tha (Haqeeqat, 1964) Madan Mohan / Rafi
Kohra (1964)
Another pairing that had started to bloom and produce some lovely songs was with music director-singer Hemant Kumar.
In 1964, Hemant Kumar decided to adapt Rebecca, the celebrated English novel by the author Daphne du Maurier into a mystery thriller Kohra. Needless to say, producer Hemant Kumar's music direction touched new peaks with this film's three outstanding songs written by Kaifi Azmi:
* O beqaraar dil, ho chuka hai mujhko aansoo-on se pyar (Lata Mangeshkar)
* Jhoom jhoom dhalti raat (Lata Mangeshkar)
And that classic Yeh nayan dare dare, sung by Hemant Kumar himself along with his characteristic humming. For this leisurely, romantic solo, Hemant Kumar used the tune of his own superhit Bengali hit Eyi raat tomar amar from Deep Jele Jai (the original Bengali version of Khamoshi, 1969).
Yeh nayan dare dare (Kohra, 1964) Hemant Kumar / Hemant Kumar
Aakhri Khat (1966)
One of my all time Rafi favourites is this one from his next venture with Chetan Anand, Aakhri Khat (1966) though this time tuned by Khayyam. Only a diehard romantic at heart can conceive this thought and what an expression;
Raat baki hai abhi raat mein ras baki hai,
Paa ke tujhko tujhe paane ki hawas baki hai
and again…
Lakh zalim hai zamana magar itna bhi nahin
tu jo bahon mein rahe waqt theher jayega
It is an amazing imagery, committed and bold.
Other ones from Aakhri Khat that were appreciated were Lata's Baharon mera jeevan bhi sanwaaro and Bhupinder's first recorded solo Rut jawan jawan, arzoo meherbaan.
Aur kuchh der theher, aur kuchh der na jaa (Aakhri Khat, 1966) Khaiyyam / Rafi
With Hemant Kumar, Kaifi Azmi was creating some beautiful, soft melodies that were winning much appreciation.
In Faraar, 1965, the team gave:
* Dil-e-nadaan ko sambhaloon to chale jayiga (Lata)
* Pyar Ki dastan, tum suno to kahein (Tandem by Lata and Hemant Kumar)
* Log peete hain ladkhadate hain (Hemant Kumar)
The lines Ek hum hain ke teri mehfil mein, pyase aate hain pyase jaate hain and  Zinda hain zindagi nahin milti – are songs that have the quintessential Kaifi touch.
In Hrishikesh Mukherjee's Do Dil, the same year, there were:
* Tera Husn rahe mera ishq rahe, to ye subah ye sham rahe na rahe (Rafi)
Sara mora kajra churaya tune, garva se aise lagaya tune (the hugely romantic duet by Rafi and Arati Mukherjee)
Anupama (1966)
In Hrishikesh's Anupama, 1966, they hit gold.
* Ya dil ki suno duniya waalon, ya mujhko abhi chup rehene do (Hemant Kumar)
* Dheere dheere machal aye dil-e-beqaraar (Lata Mangeshkar)
* Bheegi bheegi fiza (Asha Bhosle)
… each of these melodies are outstanding and unforgettable.
But the true rarity was the Lata solo, Kuchh dil ne kaha – extremely sensitive and so very touchy, that it feels like a feather to our ears and mind. This song touches the peaks in the genre of introspective songs that are pretty much like a conversation with the inner soul.
Aisi bhi baatein hoti hain kuchh, aisi bhi baatein hoti hain
Kuch dil ne kaha, kuch bhi nahin
Kuchh dil ne kaha, kuchh bhi nahi (Anupama, 1966)  Hemant Kumar / Lata Mangeshkar
Uski Kahani (1966)
There is lilting and ever so beautiful Geeta Dutt song in the almost forgotten 1966 film – Basu Bhattacharya's Uski Kahani with music by Kanu Roy.
There is an interesting story behind it, as narrated by Kaifi Azmi in a Jaimala programme on All India Radio (source: GeetaDutt.com). According to Kaifi Sahab, the offer to write the songs for this film had come to him at a time when he had almost no film project in hand. He had welcomed it believing it will bring in some money in a tight situation. But the film producer categorically told him that they could not afford to pay him to write the songs. If the film did well at the box-office, they may rethink. Kaifi Azmi agreed with a wan smile.
The saving grace was that the music director Kanu Roy composed an excellent score for the song. Now the question was who would sing it? Kanu Roy's choice was Geeta Dutt but would she sing it without being paid for it? Kaifi Azmi had been acquainted with her since the days they had worked on Waqt ne kiya. Hence, it fell on Kaifi Sahab to request her, which he did by landing up at her house one day with the music director. The golden-hearted singer loved the song and the music so much that she went ahead and sang it without charging a penny for it. (Read Geeta Dutt – The Singer with the Golden Heart)
Aaj ki kaali ghata (Uski Kahani, 1966) Kanu Roy / Geeta Dutt
Roshan scored a hit with Kaifi in Anokhi Raat, 1968, in Rafi's voice, Mile na phool to kaanton se dosti kar li. (Wohi kahenge kabhi humnein khudkushi kar li).
In Madan Mohan's Naunihal, 1967, Kaifi gave romantic beauty in Rafi's, Tumhari zulf ke saaye mein shaam kar loonga. Also, exceptional was the tribute designed for Nehru with outstanding lyrics, Meri aawaaz suno (Rafi).
Pakeezah (1971)
The Kamal Amrohi dream project Pakeezah was finally released in 1971. The songs became a rage. Though composed nearly a decade or more earlier, they sounded as fresh as flowers and took the nation by storm. Kaifi wrote one song for the film that became its signature tune.
Shab-e-intezaar akhir kabhi hogi mukhtasar bhi,
yeh chiraag bhujh rahe hain mere saath jalte jalte
Yun hi koi mil gaya thha sar-e-raah chalte chalte (Pakeezah, 1971) Ghulam Mohammed / Lata Mangeshkar
Jaidev scored an enchanting Rajasthani tune for Khwaja Ahmed Abbas' Do Boond Pani (1971) in, Peetal ki meri gaagari.
For Maharaja (1970), Madan Mohan gave a Lata gem in Tumse bichhad ke chain kahan hum payenge.
Also, he had excellent compositions in Amitabh/Navin Nishchal starrer, Parwana (1971) Jis din se maine tumko dekha hai and Simti si sharmayi si.
And again in Hrishikesh's Bawarchi (1972) Tum bin jeevan kaisa jeevan was a beautiful semi-classical beauty by Manna Dey.
Heer Ranjha (1970)
Among the melodies created by the Kaifi-Madan Mohan team in Chetan Anand's Hindustan Ki Kasam (1973) was the Manna Dey classic Har taraf ab yahi afsaane hain.
Heer Ranjha (1970) was unique. The entire film dialogue was in poetic couplets penned by Kaifi and received very high praise from all, both critics and masses. The memorable songs were:
* Yeh duniya yeh mehfil mere kaam ki nahin (Rafi)
* Do dil toote do dil haare (Lata)
* Meri duniya mein tum aayin kya kya apne saath liye (the feather-soft, super-romantic Rafi-Lata duet)
Do dil toote do dil haare (Heer Ranjha, 1970) Madan Mohan / Lata Mangeshkar
Hanste Zakhm (1973)
Hanste Zakhm had the most outstanding music by Madan Mohan, excelling in his superior abilities to turn film songs into ghazals. Betaab dil ki tamanna yahi hai was the heart-wrenching song of a lost soul who has finally found an anchor in a rudderless life. The words conveyed her pain and her relief as she tried to hold on to that spark of life with everything she had:
Apne se bhi chupaai thi dhadkan apne seene ki
Hum ko jeena padtaa thha, khwaahish kab thi jeene ki
Ab jo aake tum ne hume jeenaa sikhaa diya hai
Chalo duniya nayi basaayenge
Aaj socha to aansu bhar aaye was another outstanding ghazal, manifesting the helplessness of a call girl who finds herself falling back into the hell from where she wanted to escape.
Yeh mana meri jaan mohabbat saza hai (Rafi, Balbir & Chorus) was an exceptionally well done qawalli.
But the song that just sweeps you away is Tum jo mil gaye ho. It has got the rhythm of the crashing waves and pouring rain in every note. It rises and falls like the tidal sea waves, races like the wind and then slows down to a gentle pitter-patter only to pick up the pace again at a frenetic speed. What an amazing song, composition and rendition by the trio of Kaifi Azmi-Madan Mohan-Rafi.
Tum bhi the khoye khoye, main bhi bujhaa-bujhaa
Thaa ajnabi zamaanaa apnaa koi na thha
Dil ko jo mil gayaa hai teraa sahaaraa
Tum jo mil gaye ho (Hanste Zakhm, 1973) Madan Mohan / Rafi
In 1974, Khayyam teamed again in a small budget, Sankalp, with melodious songs.
* Sab thaath pada reh jayega jab laad chalega banjara
* Tu hi saagar hai tu hi kinara (the Sulakshana Pandit intro hit)
Arth (1983)
The changing trends in cinema and music made life difficult for many a music maker and lyricist. Kaifi stayed rock solid. Mahesh Bhatt's critically-acclaimed 1982 venture, Arth, saw Kaifi excel and hit the top of popularity charts. Composed by Chitra Singh and Jagjit Singh and sung by ghazal king, Jagjit Singh Tum itna jo muskura rahi ho became a massive hit across generations of music lovers. How can one ever outgrow the young musician's simple and straight-from-the-heart attempts to make his lady love smile through her tears.
The other ghazals of Arth were equally introspective and heart-touching and perhaps more popular. Jhuki jhuki si nazar beqaraar hai ke nahin is one of the most confident love songs you may have come across. It is as if the singer knows every move, every thought of his beloved –
Tu apne dil ki jawaan dhadkanon ko ginke bataa
meri tarah tera dil beqaraar hai ke nahin.
And the end quote comes with an affirmation that can sweep the biggest apprehensions away –
teri ummeed pe thukra raha hoon duniya ko
tujhe bhi apne pe yeh aitbaar hai ke nahin.
And then that soulful Koi yeh kaise bata de – questions that must have come to your mind at some point because in this song Kaifi Azmi captured that corner of the heart where every human being is alone, privy only to his/her own self.
Koi yeh kaise bataaye ki who tanha kyun hai
Woh jo apna tha wohi aur kisi ka kyun hai
Yeh jo duniya hai to phir aisi yeh duniya kyun hai
Yahi hota hai to aakhir yahi hota kyun hai
Kaifi Azmi's unique ability to voice the innermost thoughts and doubts of every human being comes to the fore brilliantly here, pretty much in the way Waqt ne kiya has gained immortality for its introspective connect which transcends barriers.
Ik zara haath badha de to pakad le daaman
Uske seene mein sama jaaye hamari dhadkan
Itni qurbat hai to phir faasla itna kyun hai
Koi ye kaise bata de (Arth, 1982) Chitra Singh and Jagjit Singh / Jagjit Singh
As an endnote, the song that comes to mind is the iconic Chalte chalte yun hi koi mil gaya thha. As if Kaifi Azmi is reminiscing his own journey of what he wanted to say and how the world looked at his words. Talk of introspective songs and this one connects deeply with every life that is a story unto itself.
Jo kahee gayee naa mujhseWoh zamaana keh raha hai
Ke fasaana, ban gayee hai
Meri baat chalte chalte
With inputs from Antara Nanda Mondal
https://learningandcreativity.com/silhouette/songs-of-shailendra/
Hope you enjoyed reading…
… we have a small favour to ask. More people are reading and supporting our creative, informative and analytical posts than ever before. And yes, we are firmly set on the path we chose when we started… our twin magazines Learning and Creativity and Silhouette Magazine (LnC-Silhouette) will be accessible to all, across the world.
We are editorially independent, not funded, supported or influenced by investors or agencies. We try to keep our content easily readable in an undisturbed interface, not swamped by advertisements and pop-ups. Our mission is to provide a platform you can call your own creative outlet and everyone from renowned authors and critics to budding bloggers, artists, teen writers and kids love to build their own space here and share with the world.
When readers like you contribute, big or small, it goes directly into funding our initiative. Your support helps us to keep striving towards making our content better. And yes, we need to build on this year after year. Support LnC-Silhouette with a little amount – and it only takes a minute. Thank you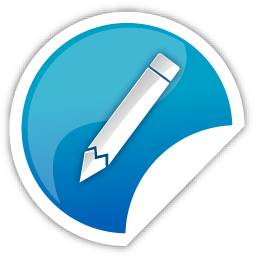 Whether you are new or veteran, you are important. Please contribute with your articles on cinema, we are looking forward for an association. Send your writings to amitava@silhouette-magazine.com
Silhouette Magazine publishes articles, reviews, critiques and interviews and other cinema-related works, artworks, photographs and other publishable material contributed by writers and critics as a friendly gesture. The opinions shared by the writers and critics are their personal opinion and does not reflect the opinion of Silhouette Magazine. Images on Silhouette Magazine are posted for the sole purpose of academic interest and to illuminate the text. The images and screen shots are the copyright of their original owners. Silhouette Magazine strives to provide attribution wherever possible. Images used in the posts have been procured from the contributors themselves, public forums, social networking sites, publicity releases, YouTube, Pixabay and Creative Commons. Please inform us if any of the images used here are copyrighted, we will pull those images down.