Waheeda Rehman: Quintessential Beauty with Intense Acting Prowess
Waheeda Rehman, a rare combination of quintessential beauty with amazing acting talent and dancing skills is one of the most celebrated actors of Hindi film industry. She has to her credit some of the most remarkable films of the golden era, evergreen classic songs, hugely appreciated dance sequences and a slew of awards. Silhouette Magazine brings you a short life sketch of this extraordinary actor with some of her most memorable songs.
(Rare pictures of Waheeda Rehman used in this article are courtesy Lakshmi Priya, from her collection of film memorabilia)
When Waheeda Rehman was chosen for the first Centenary Award for the Indian Film Personality at the 44th International Film Festival of India (IFFI) 2013, the decision was roundly applauded as this gorgeous and immensely talented veteran actor's performances have consistently won her appreciation, awards and numerous fans through several decades.
The 'Quintessential Beauty of Bollywood' is known as much for her performance as for her choice of roles. Her under-toned approach to essay a character added a landmark shine to the golden era of Hindi films.
Born in Chengalpattu near Chennai in 1936, when Waheeda Rehman lost her father in 1951, she was barely in her teens. Her mother was finding it difficult to make ends meet.
It was as this crucial juncture in life that producer CV Ramakrishna Prasad offered her a dancing role in the Telugu film Rojulu Marayi, a bilingual which was also made in Tamil as Kaalam Maari Pochu in 1955. Guru Dutt happened to see the Telugu version of this film and offered her a role in C.I.D.
The song and dance she performed for Rojulu Marayi, "Eruvaka sagaro ranno chinnannaa", composed by Master Venu, became a rage.
Talking about her first film, Waheeda Rehman remembers in her conversations with noted documentary maker and film writer Nasreen Munni Kabir in the recently released book Conversations with Waheeda Rehman, "Sometime in the late 1950s, I got a call from Dada: You know that Telugu song of yours? Well, sing it for me."
'Dada, how can I? I am not a singer.'
'I am not going to record you. I know you're not Lata Mangeshkar. Go on, sing!'
I sang it for Dada a couple of times and he composed a song with the same tune for Bambai Ka Babu 'Dekhne mein bhola hai dil ka salonaa, Bambai se aaya hai babu chinnannaa'. Majrooh Sultanpuri wrote the lyrics and even used the word "chinnannaa" from the original."
This song Dekhne mein bhola hai dil ka salonaa was later picturised on Suchitra Sen and Dev Anand in the film Bambai Ka Babu.
C.I.D. marked the advent of this gifted artist who redefined the role of Hindi film heroine by breaking away from the theatrical style prevalent in the 1940's and 1950's.
With her mentor Guru Dutt, Waheeda Rehman struck a successful on-screen pairing that delivered classic films such as Pyaasa (1957), Kaagaz Ke Phool (1959), Sahib Bibi Aur Ghulam (1962) and Chaudhvin Ka Chaand (1960).
Waheeda Rehman remembers SD Burman in an interview to Moti Lalwani
Apart from Guru Dutt, Waheeda Rehman's other successful on-screen partnership was with the charismatic Dev Anand. Together the duo delivered superhit films such as C.I.D. (1956), Solva Saal (1958), Kala Bazar (1960), Baat Ek Raat Ki (1962) and of course, the classic Guide (1965). These films were known for their tight direction, engaging storyline, superb performances and superhit music.
Kahin Pe Nigahen Kahin Pe Nishana (C.I.D., 1956)
Cast: Waheeda Rehman, Dev Anand, Shakeela
Music: O P Nayyar
Singer: Shamshad Begum
Along with her superb acting talents, Waheeda Rehman was a trained Bharatnatyam dancer that helped filmmakers to exploit her dancing skills in films that had a significant component of dance and music.
For instance, in the Vijay Anand-directed Guide, Waheeda Rehman had to do several creative dances, some with songs and some without. When the film ran up an extra long length and needed some tough editing, Waheeda requested for her dances to be retained, even if other scenes were needed to be chopped.
Impressed by her enigmatic screen persona and acting panache, Satyajit Ray picked her for the role of Gulabi in his celebrated Bengali film Abhijan (1962).
"It was Mr Ray (Satyajit Ray) who asked me to read the novel (R K Narayan's Guide) because he was considering adapting it. He told me if the film ever took off, he would cast me as Rosie," Waheeda Rehman said one of her conversations in the  book Conversations with Waheeda Rehman. A couple of years later Waheeda Rehman was approached again with the same role, this time by Dev Anand. "Satyajit Ray would have conceived the film in a completely different way. But I believe I was fated to play Rosie, no matter who was going to direct the film," Waheeda said.
Recalling her work with Ray, she told Kabir, "Ray Saab was meticulous and explained everything in great detail. He sketched every scene and made detailed shot breakdowns, even noting the lens he planned to use. His story boarding was extremely helpful. In those days no one had heard of story boarding. He was also one of the few directors who gave me a bound script."
Waheeda Rehman's riveting performances with other stalwarts like Dilip Kumar (Ram Aur Shyam [1967], Dil Diya Dard Liya [1966]); Raj Kapoor (Teesri Kasam [1966]) and Biswajeet (Bees Saal Baad [1962], Kohra [1964]) gave movie buffs some of the most memorable films of the Golden Era of Hindi cinema.
She won the Filmfare Best Actress Award for her role in Guide (1965), where she was competing with none other than Suchitra Sen's Mamta. In fact, Waheeda was rather surprised to be told that she had won the award, she admitted recently in a TV interview. But her spontaneous portrayal of a dancer's struggle to leave behind a failing marriage and carve out a successful career with the help of the mentor, friend and guide Raju (Dev Anand), gave her the edge over her illustrious competitor.
Aaj Phir Jeene Ki Tamanna Hai (Guide, 1965)
Cast: Dev Anand, Waheeda Rehman, Leela Chitnis
Music: S D Burman
Singers: Lata Mangeshkar
Guide: The Story of Ordinary People Leading Extraordinary Lives
Waheeda Rehman also won the Filmfare Best Actress Award for Neel Kamal (1968) and the National Award for Reshma Aur Shera (1971).
But her biggest hit came with the Asit Sen-directed Khamoshi (1970) where she played the dedicated nurse Radha Mitra who cures two patients suffering from acute mania (played by Dharmendra and Rajesh Khanna) and herself succumbs to insanity. Considering the fact that Khamoshi was Asit Sen's remake of his own Bengali hit Dweep Jele Jai, where Suchitra Sen had essayed the same role to huge accolades, Waheeda Rehman had a tough benchmark to meet. And she met it with élan!
Tum Pukar Lo (Khamoshi, 1970)
Cast: Rajesh Khanna, Waheeda Rehman, Dharmendra
Music: Hemant Kumar
Singer: Hemant Kumar
Waheeda Rehman's films were not only great hits at the box-office, the songs in those films became evergreen classics, especially the ones picturised on her. How can we ever forget the songs of Bees Saal Baad, Kohra, Khamoshi, Kaagaz Ke Phool, Pyaasa, Teesri Kasam, Guide… the list goes on.
O Beqarar Dil (Kohra, 1964)
Cast: Biswajeet, Waheeda Rehman
Music: Hemant Kumar
Singer: Lata Mangeshkar
Never the one to shy away from challenging roles, Waheeda Rehman had no qualms about playing Amitabh Bachchan's mother in Yash Chopra's Trishul (1978) after having played Amitabh's wife in Chopra's Kabhie Kabhie (1976) . She did two other acclaimed films with Yash Chopra, Mashaal (1984) and Chandni (1989).
In fact, she gracefully switched to powerful character roles in films such as Prakash Mehra's Namak Halaal (1982), Gulzar's Namkeen (1982), Mahesh Bhatt's telefilm Swayam (1991), Aparna Sen's 15, Park Avenue (2005) and Rakesh Omprakash Mehra's Rang De Basanti (2006) and Delhi 6 (2009).
Waheeda Rehman was honoured with Padma Shri in 1972 and with Padma Bhushan in 2011. In 2004, a Waheeda Rehman Film Retrospective was held at the Seattle Arts Museum and the University of Washington.
Some evergreen classic songs picturised on Waheeda Rehman

Jane Kya Tune Kahi (Pyaasa, 1957)
Cast: Guru Dutt, Mala Sinha, Waheeda Rehman, Rehman, Johny Walker
Director: Guru Dutt
Music: S D Burman
Singer: Geeta Dutt
This song is considered one of the best picturised songs, and is studied closely by students of cinema for its camera angles. Except for a couple of closing shots, this song is a perfect example of camera positioning to portray the point of view of the protagonist Vijay (Guru Dutt) who is being beckoned by the enchanting Gulabo (Waheeda Rehman). The song is also one of the biggest hits of Geeta Dutt, whose dulcet voice oozed romance.
Paan Khaaye Sainyya Hamaro (Teesri Kasam, 1966)
Cast: Raj Kapoor, Waheeda Rehman
Director: Basu Bhattacharya
Music: Shankar Jaikishan
Singers: Asha Bhosle
This song has a typical folk tune, where Waheeda Rehman excels as a nautanki performer in a story set in rural Bihar. Shankar Jaikishan along with lyricist Shailendra, who had also produced this film, had reportedly toured the Bihar countryside to pick up the rustic music of the land.

Bhanwara Bada Nadan Hai (Sahib Bibi Aur Ghulam, 1962)
Cast: Guru Dutt, Meena Kumari, Waheeda Rehman, Rehman
Director: Abrar Alvi
Music: Hemant Kumar
Singer: Asha Bhosle
Sahib Bibi Aur Ghulam was based on an epic Bengali novel by Bimal Mitra. It is believed that Waheeda Rehman had initially wanted the role of Chhoti Bahu, for which Guru Dutt had chosen Meena Kumari. But later she realised that she was way too young for such a sombre role.
As the tempestuous Jaba, Waheeda Rehman played the perfect antidote to the inhibited and shy Bhootnath (Guru Dutt) in this film which is considered one of the classics of Hindi cinema.

Mose chhal kiye jaaye and Kya Se Kya Ho Gaya (Guide, 1965)
Cast: Dev Anand, Waheeda Rehman
Director: Vijay Anand
Music: S D Burman
Singers: Lata Mangeshkar and later Mohammad Rafi
This song is an innovative composition by S D Burman where he first makes Lata Mangeshkar sing Mose chhal kiye jaaye as a solo, followed immediately afterwards with Kya Se Kya Ho Gaya by Mohammad Rafi.
These are two back-to-back songs, which music directors typically would not dare try. But S D Burman uses Raag Jhinjhoti to compose two songs that sound dissimilar but are actually the same tune. While Lata Mangeshkar's 'Mose chhal kiye jaaye' expresses the anguish and anger of Rosie through a raag pradhan classical composition, 'Kya se kya ho gaya bewafa' that follows immediately after conveys Raju's helplessness at his inability to prevent his own decline.
The two songs seem to be different songs, both being solos but actually they are two parts of the same song with the same music. While the first song is picturised with Rosie (Waheeda Rehman) as the central focus, the second song revolves around Raju (Dev Anand) with Rosie in the periphery, moving further and further away from him as the rift between them widens.
The music flows from one song into the other, seamlessly connecting and yet giving listeners the feel that they are actually listening to the hurt of Rosie and the anguish of Raju separately.
"Now, that is the power of music, that even with a very sweet melody, you can express your hatred!" said Shekhar Sen, Chairman of Sangeet Natak Academy and a Padma Shri awardee observed in an interview to Moti Lalwani, the reputed researcher and archivist of S D Burman's life and works, referring to 'Mose chhal kiye jaaye' and added, "Only S D Burman could have done that. Just three runs of violin, and the same melody from different "key note" (SA) is composed for Rafi Sahib for the male song ('Kya se kya ho gaya'). The same tune, but no one realizes that they are listening to another song in the same tune just in a different scale, just in a male voice."
More about Waheeda Rehman
'Gata Rahe Mera Dil was Patchwork': In Conversation With Vijay Anand
Guide: The Story of Ordinary People Leading Extraordinary Lives
Asit Sen: Sensitive, Women-Centric Films in a Class of their Own
Main Zindagi Ka Saath Nibhata Chala Gaya – Evergreen Dev Anand
Hope you enjoyed reading…
… we have a small favour to ask. More people are reading and supporting our creative, informative and analytical posts than ever before. And yes, we are firmly set on the path we chose when we started… our twin magazines Learning and Creativity and Silhouette Magazine (LnC-Silhouette) will be accessible to all, across the world.
We are editorially independent, not funded, supported or influenced by investors or agencies. We try to keep our content easily readable in an undisturbed interface, not swamped by advertisements and pop-ups. Our mission is to provide a platform you can call your own creative outlet and everyone from renowned authors and critics to budding bloggers, artists, teen writers and kids love to build their own space here and share with the world.
When readers like you contribute, big or small, it goes directly into funding our initiative. Your support helps us to keep striving towards making our content better. And yes, we need to build on this year after year. Support LnC-Silhouette with a little amount – and it only takes a minute. Thank you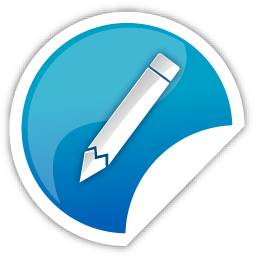 Whether you are new or veteran, you are important. Please contribute with your articles on cinema, we are looking forward for an association. Send your writings to amitava@silhouette-magazine.com
Silhouette Magazine publishes articles, reviews, critiques and interviews and other cinema-related works, artworks, photographs and other publishable material contributed by writers and critics as a friendly gesture. The opinions shared by the writers and critics are their personal opinion and does not reflect the opinion of Silhouette Magazine. Images on Silhouette Magazine are posted for the sole purpose of academic interest and to illuminate the text. The images and screen shots are the copyright of their original owners. Silhouette Magazine strives to provide attribution wherever possible. Images used in the posts have been procured from the contributors themselves, public forums, social networking sites, publicity releases, YouTube, Pixabay and Creative Commons. Please inform us if any of the images used here are copyrighted, we will pull those images down.