Waheeda Rehman – The Woman of Substance On-Screen
"In Pyaasa, Mujhe Jeene Do, The Guide, Teesri Kasam and Kaagaz Ke Phool – Waheeda's best four movies to my mind, Waheeda played the women who traded their charms for sustenance." Vijay Kumar revisits these films from the perspective of the towering women characters in them played by Waheeda Rehman.
Some rate Waheeda Rehman as the most beautiful heroine of her times. Her lissome frame, her chiseled features, her eloquent eyes, her bewitching smile – with a native intelligence informing her being – will certainly give credence to this view.
In Pyaasa, Mujhe Jeene Do, The Guide and Teesri Kasam – Waheeda's best four movies to my mind, Waheeda played the women who traded their charms for sustenance. But what is noticeable in each of these movies is that the character ascribed to Waheeda was not the one of a woman repenting her station. The story did not change the woman at the core, in essence. There was no need for that in fact, for beneath the cloak of easy virtuosity lay a woman of sensitivity, of magnanimity, of universally shared feminine aspirations or even of fidelity!
Prima facie, the four women could be seen as playing the second fiddle to the male characters in the lead. But that indeed will be a mistake. These movies at their subtlest levels had one thing in common: each woman turned a means to the metamorphosis of her male counterpart, to his regeneration! And this is remarkable.
Pyaasa (1957)
Gulabo, the prostitute of Pyaasa, epitomizes the craft and guile of a woman in the oldest profession as she charms Vijay to her 'den' – Jaane kya tune kahi….. The invitation in her eyes in sync with a tad sly smile – Gulabo / Waheeda stands out. If Mona Lisa were to materialize in flesh and blood, she could not have appeared or done better than Gulabo.
Jaane kya tune kahi, jaane kya maine suni
But the woman in her soon gets the better of the prostitute as she falls in love for the man she ensnared – a love without the expectation of a return, either material or emotional.  Instead, she risks penury as she invests all her precious possessions to redeem, and emotionally succor her love, the shaayar Vijay circumstanced in mope and stricken with morbidity.
Mujhe Jeene Do (1963)
The mujra bai – Chameli – of Mujhe Jeene Do harnesses and nurtures the sensitivity and the goodness of her dreaded dacoit-husband, reforms him, prepares him for the mainstream, brings him to a point where he volunteers a surrender to Law and its course.
But before the blossoming of their love, there is a face-off of sorts between the two in the midst of a Mujra – a face-off that incidentally delineates the given milieu, the brutality and violence inherent in it.  It also serves as an indispensable backdrop to the journey of Jarnail Singh – so credibly played by Sunil Dutt – as he transforms, as his violence cedes space to the craving for a familial life in peace.  This mujra – Raat bhi hai kuch bheegi bheegi – is a high point of the film specific to the story as also for its cinematic execution.  Please recall the scene.
The Mujra Bai, her mentor-mother and the accompanists; a lascivious clutch of dacoits doubling as the audience and even the connoisseurs; the lure-money on the bayonet; the self-engrossed Mujra Bai oblivious to or unmindful of the danger inherent – all soaked in a melody with a rain-drop effect. Surreal! And back to realities with money going up in pieces with the gun shot!
Raat bh hai kuch bheegi bheegi…
The Guide (1965)
The great 'betrayal' of Rosie, the danseuse of Guide, leads the disenchanted, disillusioned and escapist Raju to circumstances that transforms him to a man of awakened spirit – a genuine god-man!
Rosie is a woman different from Gulabo or Chameli. She is not self-effacing in love, nor platonic. She looks a character drawn from real life, ridden with jealousy, insecurity, suspicion and self-interest.  Rosie when with Marcos is perpetually bitter, ever demanding, refusing to appreciate the avocational space that Marcos requires, nags him, goes  to extremes to engage his attention.  She feels suppressed perhaps subconsciously missing the freedom and limelight of her mother's profession.  No wonder therefore that she veers so easily towards Raju, leaving Marco to his ruins and rocks. Once successful, she betrays an emotional ambivalence while handling Marco that exacerbates Raju's insecurity, leading him eventually to commit an act fraught with criminal culpability.
Recall Rosie in gay abandon:
kaanton se kheench ke ye aanchal,
tod ke bandhan nandhi payal ….
aaj phir jeene ki tamanna hai,
aaj phir marane ka irada hai
This sums up the woman – my freedom is in my being tethered to my dance!  And that I must breathe free, without a care of the world; I must celebrate the moment, even if is just a moment!
Waheeda was in a difficult and a complex role. But she merged in the character.  Arguably her best film. She will ever be remembered, both for her stellar performance and her beauty on the celluloid.
Let's look at the significance of the song काँटों से खींच के ये आँचल as a critical turning point in the journey of Rosie and Raju.
If वहाँ कौन हे तेरा … is a long sighful look-back on life that once was, काँटों से खींच के ये आँचल is an anticipation of an exciting, unknown future – a look forward ! The story of Raju and Rosie falls, both symbolically and squarely, between these two musico-lyrical narratives. Thereafter the story, as it takes a break from Rosie, circumstances Raju on a much larger life stage , where he explores, unfortunately at his own cost, the larger existential questions – the microcosm vis-à-vis the macrocosm, the material vis-a-vis the spiritual, the form and the essence ! It is Raju versus Raju all the way in the second part !
काँटों से खींच के ये आँचल …is obviously euphoric in character, effectively demonstrates a freedom just won. Yet it drops enough hints as to how the story will unfold. Consider.. डर है सफ़र मे खो ना जाऊ मैं, रास्ता नया. ….. not sure if I will not lose my way… and turn a deviant ! She does turn, eventually.
And in the concluding stanza, there appears an expression.. तय कर लिया… the assertion, the decision inherent in it is so out of character specific to the general run of the lyrics ! Yet it is significant. It is a pointer to the events in the story, to Rosie's resolve not to compromise her freedom, as she perceives it, come what may, even if it entails to be in a live-in relationship much against the societal disapprobation; even if that means her corroboration as to Raju's act of forgery, to perhaps achieve a riddance of Raju's fettering presence ! तय कर लिया … freedom at any cost !
However, to my mind, the line, or rather the half line, that is loaded with meaning, that gives the essence of Rosie's persona is :
…… तोड़ के बंधन बाँधी पायल
Shailendra in his characteristic style slips in a profound truth – an aphorism – that stands at its own, independent of the song context, to allude to myriad similar situations. In its import and impact, it is like निशान मंज़िलों क्र हैं पैरों के छाले …… in kahan jar raha hai (Seema. 1955). Superficially this half line will appear a contradiction in terms – I unshackle myself to get yolked to my dance !
But at a deeper and subtler lever, it is not a conundrum but an unmistakable assertion that one's redemption, one's freedom is inalienably rooted in one's inner possibilities.
तोड़ के बंधन बाँधी पायल l….
and one knows Rosie's existential concern, her over-riding priority… and both Marcos and Raju are subsumed in that !
Kaanton se kheench ke ye aanchal
Teesri Kasam (1966)
Hira, the Nautanki Bai of Teesri Kasam, is deep within, the quintessential 'other half' – day-dreaming to become the companion, the wife of the bullock cart driver Hiraman.
She in the eternal dilemma of love – to be or not to be – head knowing the futility of it all, but the heart will not give up. And the damning feeling at the top of that that Hiraman treats her as a devi. Yet Hira Bai unfolds and blossoms for few fleeting moments when the youngs of a village treat her as a bride:
Laali laali doliya mein laali re dulhaniya…..

In fact, Teesri Kasam is a fascinating, most engaging story – a fairy tale of an un-confessed love between the one who knows too little about the ways of the world and the other who knows too much – a love that meanders forward on a bullock cart through an idyllic setting!
Sajanva bairi ho gaye connects so well with the love that is incipient in Hiraman and Hira Bai, in fact seems to exacerbate that. Yet the final words say it all – na koi iss paar hamara no koi uss paar… grimly reminds Hira Bai of her own station, of a life that has no place for love formalized. She knows, a separation, a break is inevitable, and effects that almost stoically, leaving a poor Hiraman much wiser post event!
Hiraman looks good in his self-engrossed, love-fueled singing. But Hira Bai does one better as she responds to the song emotions. Raj Kapoor is so much at ease, so genuine while enacting Hiraman, his not-so-young looks notwithstanding.
And for Waheeda, Hira Bai could just be her other name, like Rosie of Guide – absolutely brilliant.
Waheeda looked these characters completely as she played them – not even an iota of dichotomy between the player and the played. The milestone films, the milestone performances.
Sajanva bairi ho gaye hamaar
Kaagaz Ke Phool (1959)
However, my narration will not be complete without a mention of Shanti of the film  Kaagaz Ke Phool. A simple guileless girl being transformed into a top heroine.  Ironically, this simple girl becomes, circumstantially, the reason for the ruination of her lover-mentor Suresh Sinha (Guru Dutt).
This is an important film on man-woman relationship entwined in a destinational web, with no future. Waqt ne kiya kya haseen sitam is not an ordinary musical score.  It is a literary muse of the highest order borne on an exceptional SDB lilt.
It is a timeless poetry conveying a consuming sentiment of surrender, of quest for a complementarity, of Platonic love with no end; the haunting Geeta voice with an undercurrent of sadness bordering on melancholy; the merging forms of Waheeda and Guru Dutt in a beam of light – the scene has an other-worldiness about it.
Jaayenge kahan sujhata nahi
Chal pade magar raasta nahi
Kya talaash hai kuchh pata nahi
Bun rahe hain dil khaab dam-ba-dam
A togetherness adrift in a blind alley
Unmindful of its end
Yet the hearts dream unabate….
But Waheeda was no sitam.  She was a beautiful thing that happened to the Hindi cinema, gave it a lot of substance and meaning. Her presence to a degree, even if little, deemphasized the male dominance of the cine screen
waqt ne kiya, kya haseen sitam….
Waheeda Rehman: Quintessential Beauty with Intense Acting Prowess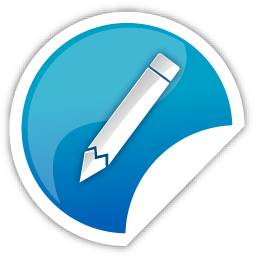 Whether you are new or veteran, you are important. Please contribute with your articles on cinema, we are looking forward for an association. Send your writings to amitava@silhouette-magazine.com
Silhouette Magazine publishes articles, reviews, critiques and interviews and other cinema-related works, artworks, photographs and other publishable material contributed by writers and critics as a friendly gesture. The opinions shared by the writers and critics are their personal opinion and does not reflect the opinion of Silhouette Magazine. Images on Silhouette Magazine are posted for the sole purpose of academic interest and to illuminate the text. The images and screen shots are the copyright of their original owners. Silhouette Magazine strives to provide attribution wherever possible. Images used in the posts have been procured from the contributors themselves, public forums, social networking sites, publicity releases, YouTube, Pixabay and Creative Commons. Please inform us if any of the images used here are copyrighted, we will pull those images down.