Tribute to Bette Davis and James Stewart
Davis, now Warner Brothers' most profitable star, was given the most important of their female leading roles. All This and Heaven Too (1940) was the most financially successful film of Davis's career to this point.
In the words of Dickens, "It was the best of times, it was the worst of times." In an age when America was dominated by the Depression and its aftermath, followed by serious economic crises throughout the industrial world, the 1930s witnessed one of the richest decades, both creatively and financially, in the eventful history of Hollywood cinema. The transition from the silent era to the era of the talkies found many veteran stars ruined. Even as new talent flooded in from all corners of the country and Europe, also making the pilgrimage were Broadway actors, emerging as stars who have left an indelible impression in the pages of Hollywood classics. Prominent among them were Bette Davis and James Stewart.
In an age when a star system could not have existed without the studio system, each of these actors enthralled the Hollywood audience with a characteristic style that explicitly defined their screen persona making their performances timeless master-pieces in the history of the motion pictures. Two actors who could not have been more diametrically placed in their portrayals on screen, one fascinated her audiences with the sheer emanation of power and buyout energy while the other won their hearts by the perfect absence of it, yet with a suave omnipresence that said it all. In 2008 on their birth centenary, when each of these two timeless artists are still so much a part of the great screen event that had started in the past century, it is but befitting that we pause for an inconsequent second to make this deeply superficial tribute consequential in their loving memory.
Bette Davis
The epitaph on her tombstone at Forest Lawn – Hollywood Hills Cemetery says "She did it the hard way" and so she did in an age when Hollywood only understood "platinum blondes, where legs were more important than talent". She sought roles as shrews and viragos when her contemporaries preferred to play sympathetic ones and she excelled in them. E. Arnot Robertson once wrote, she "would probably have been burned as a witch if she had lived two or three hundred years ago. She gives the curious feeling of being charged with power which can find no ordinary outlet". With two Oscars and several nominations to her name, known as the "The Fourth Warner Brother" at the peak of her career, she had earned an ill repute for being a difficult actress to work with, admitting, "I've been like this for 50 years. And it's always always to make it the best film I can make it!" A perfectionist in many ways she showed the world that she put characterization before self-flattery via strenuous makeup jobs transforming herself from homeliness to beauty, or youth to hagdom and possessed a "magic quality that transformed this sometimes bland and not beautiful little girl into a great artist."
Born in April 5, 1908 in Lowell, Massachusetts, to a one time aspiring actress Ruth Augusta, and Harlow Morrell Davis, a patent attorney, Ruth Elizabeth Davis, was inspired to become an actress after watching Rudolph Valentino in The Four Horsemen of the Apocalypse (1921) and Mary Pickford in Little Lord Fauntleroy. Known since childhood as "Betty", she changed her name to "Bette" after Honoré de Balzac's La Cousine Bette. In 1926, she saw a production of Henrik Ibsen's The Wild Duck with Blanche Yurka and Peg Entwistle. She later recalled that it inspired her full commitment to her chosen career, and said, "Before that performance I wanted to be an actress. When it ended, I had to be an actress… exactly like Peg Entwistle".
She went on to be accepted by the John Murray Anderson School of Theatre and studied dance with Martha Graham. It was during her time in Broadway plays that she was spotted by a talent scout at Universal Studios and was invited to Hollywood for a screen test. After being rebuffed at successive screen tests, she made an unimpressive debut in The Bad Sister (1931) and six small films later, Universal Studios refused to renew her contract. It was at this time that George Arliss chose her to play the lead female role in The Man Who Played God (1932) and Bette Davis finally achieved her "break" in Hollywood.
Bette Davis achieved her first critical acclamation as the implacable Mildred Pierce in the film based on W. Somerset Maugham's novel Of Human Bondage (1934) and exhibited an inchoate sense of promoting authenticity over glamour when she insisted on being portrayed realistically at her death bed as she objectified, "the last stages of consumption, poverty and neglect are not pretty and I intended to be convincing-looking". In spite of an astounding performance, she was not nominated at the Academy Awards at the first instance but returned to win one the following year for her role in Dangerous (1935) as an alcoholic and troublesome actress. Davis accepted the award commenting that it was a belated recognition for Of Human Bondage.
This was followed by a succession of ill received films during which she accepted an offer to appear in two films in England in 1936 for which legal papers were served on her for breach of contract with Warner Brothers. As the court was urged to "come to the conclusion that this is rather a naughty young lady and that what she wants is more money", Bette Davis speculated that "I knew that, if I continued to appear in any more mediocre pictures, I would have no career left worth fighting for". She lost the suite and returned to be caste as the befuddled Mary Dwight, a "hostesses" at a "clip joint" that offers gambling, liquor, and "female companionship" to its "big spender" clientele in Marked Woman (1937). Davis' performance received excellent reviews after which, she went on to receive yet another Academy Award for one of her most remembered roles as a "fearless feminine creature with a heart full of love" in William Wyler's Jezebel (1938). Her astounding portrayal of a headstrong Southern belle made her a likely choice for the lead role in David O.Selznick's upcoming filming of the American epic, Gone with the Wind, but with eyes "charged with power which can find no ordinary outlet" , she failed to procure the role of the more delicate and vivacious Scarlet O' Hara. However, Bette Davis earned her third nomination for Dark Victory (1939) where she portrayed the sufferings of a glamorous young socialite with a fatal brain tumor. It was in Davis' choice to play the elderly Elizabeth I, Queen of England in The Private Lives of Elizabeth and Essex (1939), that she exhibited a "nerve" of playing a woman in her sixties for which she appeared with a shaven hairline and eye brows. In contrast to her contemporary Olivia De Havilland as the young and beautiful Lady Penelope Gray, Davis brought to live the dilemmas of an aging Queen in a tumultuous affair with the young and dashing Earl of Essex and the man who would be King of England, Robert Devereux (Errol Flynn), for in her hands alone lied the fate of her people and that of her country and yet, her heart.
Davis, now Warner Brothers' most profitable star, was given the most important of their female leading roles. All This and Heaven Too (1940) was the most financially successful film of Davis's career to this point. Bored with the well-groomed young matron of so many middle-class entertainments, the audience responded to her headstrong neurotic performances, thrusting raw emotions without apology. Her jerky movements suggesting trouble; the catapulting of consonants from her lips with invisible hyphens placed between syllables; volcanic outbursts accompanied by fire breathing and smoke swallowing; the throaty, defiant laugh suggested nothing canine was foreign to her. The Letter (1940) portraying Bette Davis as an adulterous killer was marked as "one of the best pictures of the year" by the Hollywood Reporter. Davis was more subtle in her performance as the quiet yet gripping opening scene found her in flowing robes circling a prostrate body as she fires a revolver with icy resolve.
This was followed by the director William Wyler casting her as Regina Gibbons in a post Civil War southern drama The Little Foxes (1941) where money and power is deemed as the most crucial ingredients of life and Bette Davis was yet again a scheming shrew and received another Academy Award nomination for her performance. Now, Voyager (1942), a "woman's picture" and one of Bette Davis' best-acted and remembered films in the 40s as the unglamorous Charlotte Vale , earned her appreciation and the National Board of Review commented that she gave the film "a dignity not fully warranted by the script". Vincent Sherman's Old Acquaintance (1943) and Mr. Skeffington (1944) saw Davis in similar powerful characterizations and the latter won her another Academy Award nomination. This was followed by a series of lackluster box office receipts, yet in 1949 she negotiated a four film contract with Warner Bros. which paid $10,285 per week, and made her the highest paid woman in the United States which she chose to end soon.
Starting a freelance career, Bette Davis gives a performance ranging from childishness to mature self-awareness in All about Eve (1950), a realistic, dramatic depiction of show business and backstage life of Broadway and the New York Theater. Margo Channing's reflections on her life as an actress and woman while stranded in a car on a lonely highway is what constitutes the quintessential elements of screen acting. Davis won a "Best Actress" award from the Cannes Film Festival, and the New York Film Critics Circle Award. She also received the San Francisco Film Critics Circle Award as "Best Actress". As "the ravages of time brought that face further and further from womanhood toward dragonhood", few of Davis's films of the 1950s were successful and many of her performances were condemned by critics as the London critic, Richard Winninger wrote, "Miss Davis, with more say than most stars as to what films she makes, seems to have lapsed into egoism. The criterion for her choice of film would appear to be that nothing must compete with the full display of each facet of the Davis art. Only bad films are good enough for her".
Her gruesome twosome for Robert Aldrich, What Ever Happened to Baby Jane? (1962) and Hush, Hush, Sweet Charlotte (1965) quenched the public's thirst for shock and grotesquerie. They managed to go beyond genre stereotypes; Baby Jane, a bundle of shivers, with a zest for cruelty, and Charlotte's wounded-animal quality with an unequalled ferociousness, quite touching. Both plots benefit immeasurably from the sadness in Davis's eyes. Soon after, she began her second career as a horror maven and continued to welcome new opportunities with television appearances.
Davis's personal life was as dramatic as her acting. She was married four times. She had a daughter, B.D., with her third husband, William Grant Sherry. She adopted two children, Margot and Michael, while married to her fourth husband, Gary Merrill. In 1977, she was the first woman to be honored with the American Film Institute's Lifetime Achievement Award. She was also the first woman to be president of the Motion Picture Academy of Arts and Sciences. Davis contributed to the war effort by helping to organize the Hollywood Canteen during World War II for soldiers passing through Los Angeles. Inspired by New York's Stage Door Canteen, Bette transformed a once-abandoned nightclub into an inspiring entertainment facility. "There are few accomplishments in my life that I am sincerely proud of. The Hollywood Canteen is one of them," she later commented. In 1980, she was awarded the Distinguished Civilian Service Medal, the Defense Department's highest civilian award, for running the Hollywood Canteen. At the age of 75, Davis had a mastectomy due to breast cancer. Despite her failing health, she continued to act until her death. Bette Davis passed away October 6, 1989 in Neuilly-sur-Seine, France.
The indomitable Bette Davis was an exception to every rule. In a time when thought was considered to be a man's country, Bette Davis was an actress liberated off the norms that delineated the aesthetics of female screen acting. She played a range of difficult and powerful roles and felt that since she was accountable for what's up on the screen, she must fight for what she believed was right. As Elaine Stritch once said, "Bette Davis taught Hollywood to follow an actress instead of the actress following the camera", her choice of films and her life itself did prove the same.
James Stewart
In an era ruled by dashing sophistication and swashbuckling heroism, his quintessential self effacing screen persona was what mesmerized his audience. It was probably this complete absence of affectation coupled with his striking projection of goodness and decency that made his popularity timeless. Over the course of his career, he was nominated for five Oscars, winning one in competition and one life achievement. He also had a noted military career, rising to the rank of Brigadier General in the United States Air Force.
James Maitland Stewart, born on the 20th of May, 1908 in Indiana, Pennsylvania, was the son of Elizabeth Ruth and Alexander Maitland Stewart, who owned a hardware store. His mother was an excellent pianist and it was from her that he imbibed his love for music, learning to play the accordion at an early age. He first pursued a career as an architect at the Princeton University but he gradually became attracted to the school's drama and music clubs, including the famous Princeton Triangle Club. His acting talents led him to be invited to the University Players, a performing arts club of Ivy League musicians and thespians, with Joshua Logan as the director and Margaret Sullavan as the leading lady. After graduation, he joined the troupe that included Henry Fonda. He and Fonda moved to New York City in 1932, where they began winning small roles in Broadway productions including Carrie Nation, Yellow Jack, and Page Miss Glory. On the recommendation of Hedda Hopper, Stewart agreed to appear for a screen test and signed a contract with MGM in April 1935, as a contract player for up to seven years at $350 a week. His first film was the poorly, The Murder Man with Spencer Tracy, but Rose Marie, the following year, an adaptation of a popular operetta, was more successful. After mixed success in films, he received his first substantial part in 1936's After the Thin Man.
Much to Stewart's good fortune, it was in 1936 that Margaret Sullavan campaigned for him to be her leading man in the 1936 romantic comedy Next Time We Love. She rehearsed extensively with him for the role boosting his confidence and encouraged Stewart to feel comfortable with his unique mannerisms and boyish charm and use them naturally as his own style. In 1938, Stewart was loaned to Columbia Pictures and which saw the beginning of a successful partnership with director Frank Capra. Later Capra commented, "I think he's probably the best actor who's ever hit the screen."
He starred in You Can't Take It With You under Capra's direction that won an Oscar as the Best picture. The following year Stewart starred in Capra's political comedy-drama, Mr. Smith Goes to Washington that garnered a New York Film Critics' Best Actor award and won him the first of his Oscar nominations.
Stewart next played the part of a pacifist lawman in an idiosyncratic Western parody Destry Rides Again in 1939. The 1940 Ernst Lubitsch romantic comedy The Shop Around the Corner was an instant success. It starred Stewart and Sullavan unknowingly involved in a pen-pal romance, despising each other in real life. This was followed by The Mortal Storm, directed by Frank Borzage, which was one of the first blatantly anti-Nazi films to be produced in Hollywood and featured the pair as a husband and wife caught in turmoil upon Hitler's rise to power. Stewart next starred opposite Katherine Hepburn and Cary Grant in George Cukor's transcendental drama The Philadelphia Story, a performance which earned him the Best Actor Oscar.
During the months before he began military service, Stewart appeared in a series of screwball comedies with varying levels of success. He followed the mediocre No Time for Comedy (1940) and Come Live with Me (1941) with the Judy Garland musical Ziegfeld Girl and the George Marshall romantic comedy Pot o' Gold. Stewart was drafted in late 1940 and it coincided with the lapse in his MGM contract, marking a turning point in Stewart's career, with twenty-eight movies to his credit so far. He served in World War II as a bomber pilot and flew 20 missions over Germany. He was highly decorated for his courage, and did not fully retire from the service until 1968, by which time he was an Air Force Brigadier General, the highest-ranking entertainer in the U.S. military.
Upon Stewart's return to Hollywood in fall 1945, he decided not to renew his MGM contract. The move made Stewart one of the first independently contracted actors, and gave him more freedom to choose the roles he wished to play. For the remainder of his career, Stewart was able to work without limits to director and studio availability. Stewart appeared in his third and final Frank Capra production, It's a Wonderful Life. Although the film was nominated for five Academy Awards, including Stewart's third Best Actor nomination, it received mixed reviews and only moderate success at the box office, possibly due to its dark nature. However, in the decades to follow, it grew to define Stewart's film persona and is widely considered as a sentimental Christmas film classic and, according to the American Film Institute, one of the best movies ever made.
Stewart's first appearance in a film by Alexander Mann came with the 1950 western classic, Winchester '73 , which became a massive box office hit upon its release and set the pattern for their future collaborations that helped Stewart venture further into the realm of the western dramas. Other Stewart-Mann westerns, such as Bend of the River (1952), The Naked Spur (1953), The Far Country (1954) and The Man from Laramie (1955) were also well received. Stewart and Mann also worked on other films outside the western genre such as the 1953's The Glenn Miller Story that earned Stewart critically acclamation and a BAFTA Award nomination.
The second collaboration to define Stewart's career in the 1950s was with the acclaimed mystery and suspense director Alfred Hitchcock. Like Mann, Hitchcock uncovered new depths to Stewart's acting, showing a protagonist confronting his fears and his repressed desires. Stewart's first movie with Hitchcock was the technologically innovative 1948 film Rope, shot in long "real time" takes. This was followed by Rear Window (1954) a timeless classic where limited to his wheelchair, Stewart is masterfully forced by Hitchcock to react to what his character sees with mostly facial responses. Stewart portrays photographer L.B. "Jeff" Jeffries, loosely based on Life photographer Robert Capa, who projects his fantasies and fears onto the people he observes out his apartment window while on hiatus due to a broken leg. After starring in Hitchcock's remake of the director's own production, The Man Who Knew Too Much, with co-star Doris Day, Stewart starred in what many consider Hitchcock's most personal film, Vertigo. The Vertigo portrayed Stewart as a "Scottie", a former police investigator suffering from acrophobia, who develops an obsession with a woman he is shadowing which eventually leads him to his destruction. Vertigo encountered poor receipt at the box office and negative reviews. Hitchcock blamed this on Stewarts aged look and this marked the end of their collaboration.
Apart from Mann and Hitchcock, Stewart also worked with directors as Billy Wilder and John Ford. 1957's Charles Lindbergh biopic The Spirit of St. Louis was well received and in 1960, James Stewart was awarded the New York Film Critics Circle Award for Best Actor and received his fifth and final Academy Award nomination, for his role in the 1959 Otto Preminger film Anatomy of a Murder, a courtroom drama where he played the role of a lawyer of a hot tempered soldier claiming temporary insanity for the murder of a tavern owner who raped his wife. Stewart starred in 1961's Two Rode Together and the following year's excellent The Man Who Shot Liberty Valance. The 1962 comedy Mr. Hobbs Takes a Vacation was also a hit, and Stewart spent the remainder of the decade alternating between Westerns and family comedies. By the early '70s, he announced his withdrwal from movies, but still occasionally appeared in pictures like John Wayne's The Shootist in 1976 and The Big Sleep in 1978.
In his later life, Stewart took to writing poetry which was later compiled into a short collection titled Jimmy Stewart and His Poems in 1989. Stewart died at the age of 89 on 2 July 1997, at his home in Beverly Hills and is interred in Forest Lawn Memorial Park Cemetery in Glendale, California. Stewart wished to be remembered "as someone who was good at his job and seemed to mean what he said."
(All pictures used in this article are courtesy the Internet)
Hope you enjoyed reading…
… we have a small favour to ask. More people are reading and supporting our creative, informative and analytical posts than ever before. And yes, we are firmly set on the path we chose when we started… our twin magazines Learning and Creativity and Silhouette Magazine (LnC-Silhouette) will be accessible to all, across the world.
We are editorially independent, not funded, supported or influenced by investors or agencies. We try to keep our content easily readable in an undisturbed interface, not swamped by advertisements and pop-ups. Our mission is to provide a platform you can call your own creative outlet and everyone from renowned authors and critics to budding bloggers, artists, teen writers and kids love to build their own space here and share with the world.
When readers like you contribute, big or small, it goes directly into funding our initiative. Your support helps us to keep striving towards making our content better. And yes, we need to build on this year after year. Support LnC-Silhouette with a little amount – and it only takes a minute. Thank you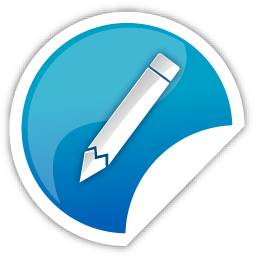 Whether you are new or veteran, you are important. Please contribute with your articles on cinema, we are looking forward for an association. Send your writings to amitava@silhouette-magazine.com
Silhouette Magazine publishes articles, reviews, critiques and interviews and other cinema-related works, artworks, photographs and other publishable material contributed by writers and critics as a friendly gesture. The opinions shared by the writers and critics are their personal opinion and does not reflect the opinion of Silhouette Magazine. Images on Silhouette Magazine are posted for the sole purpose of academic interest and to illuminate the text. The images and screen shots are the copyright of their original owners. Silhouette Magazine strives to provide attribution wherever possible. Images used in the posts have been procured from the contributors themselves, public forums, social networking sites, publicity releases, YouTube, Pixabay and Creative Commons. Please inform us if any of the images used here are copyrighted, we will pull those images down.