The Moor Recontextualized Othello to Omkara
In the play Othello stands alone, while in the Hindi film adaptation Omkara is given a full household. Instead of Venice, Omkara is set against the milieu of political and gangster warfare in the rustic interiors of Uttar Pradesh.
Shakespeare's plays have often been contextualized and appropriated. Kurosawa's Throne of Blood which relocates Macbeth in feudal Japan is a case in point. The American critic Harold Bloom described it as 'the most successful film version of Macbeth', this inspite of the many liberties that the film took of the play.1 All adaptations work within a cultural setup. Films based on literary works often maintain a distance from the original text even while engaging with it. This is important to the idea of adaptation as a cultural process. The film is a reworking of the play which in turn is a reworking of patterns and stories taken up by Shakespeare. Jerome McGann and Joseph Griegly describe this re-versioning of classic texts.2 Shakespeare's plays are properly understood as a series of texts which include print editions of the text, graphic books, films, and so on. Each of these texts draws on and differs from other texts. Film adaptations expand further on the print versions in that they include dialogue, music, sound and moving images. McGann's notion of a work of art as a text series and Griegly's concept of textual reiteration as a kind of performance build on poststructuralist theory that challenges hierarchical assumptions about the relation between different art forms.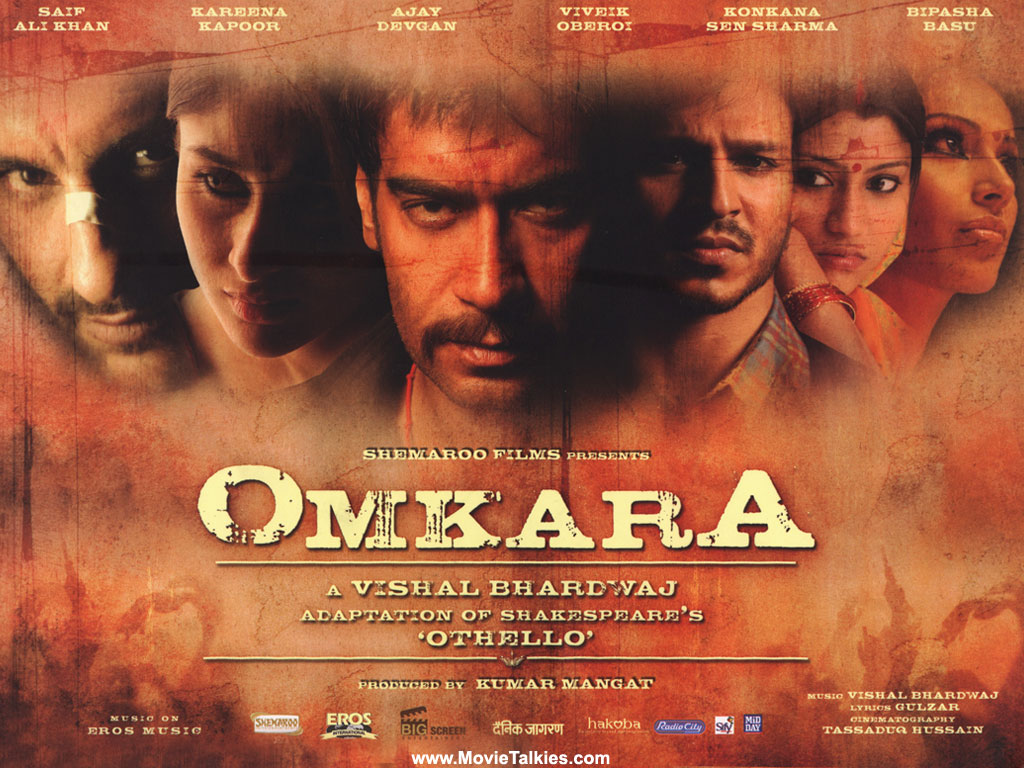 Shakespeare's Othello has been adapted to the screen many times. There are more than twenty film versions and adaptations of the play. Of the four main film versions of Othello directed by Orson Welles (1952), Sergei Yutkevich (1955), Stuart Burge (1965) and Oliver Parker (1995), only the last one has a black actor playing the Moor. The 1995 film version pitted Laurence Fishburne's Othello against Kenneth Branagh's Iago and the 2001 adaptation called O relocated the Othello story to a South Carolina school. Each of these versions maintains fidelity to Shakespeare where the black protagonist gets involved in murder and jealousy. These modern versions have black men essaying the role of the Moor and are quite a departure from those films which had Laurence Olivier and Anthony Hopkins playing the Moor of Venice.
Many popular Hindi films include elements of Elizabethan drama, but only a handful use them as a base to build more profound perspectives of Shakespearean texts. Some incorporate the story, themes, and even specific sequences of Shakespeare's plays. Romeo and Juliet, for example, has been an immense source of inspiration to quite a numbers of Hindi films like Bobby and Qayamat Se Qayamat Tak. There have been some adaptations of Shakespeare's plays too – Gulzar's Angoor, an adaptation of the Comedy of Errors, and two recent adaptations of Shakespeare's tragedies – Maqbool, an adaptation of Macbeth and Omkara, Othello.
Following the critical acclaim for the Macbeth-inspired Maqbool, director Vishal Bharadwaj followed it with Omkara (2006) based on Othello. Bhaisahib, a political chief, often caught up in strife relies on his faithful lieutenant, Omkara, to handle his rivals. Omkara (Ajay Devgan) has a brooding presence that one does not often expect of an Othello. Race and sexuality play a vital role in the Shakespearean text. Instead of a racial other (the Moor of Venice), Bharadwaj makes Omkara a half-caste. By doing so, he brings in the Indian preoccupation with caste. In the play Othello is referred to as 'thicklips'3 and 'the devil'4. Iago describes Othello as 'an old black ram … tupping your white ewe'5. Later he declares, 'I hate the Moor'6. While an extremely powerful man in a political context, Othello's race makes him inferior in a white man's society. This aspect of the play is lacking in Omkara.
In the play Othello stands alone, while in the Hindi film adaptation Omkara is given a full household. Instead of Venice, Omkara is set against the milieu of political and gangster warfare in the rustic interiors of Uttar Pradesh. In Othello the object of Desdemona's infidelity is an embroidered handkerchief, in Omkara, it is replaced by a cummerband. Viveik Oberoi (Kesu) is Cassio and Omkara's successor. The movie begins with Langda Tyagi (Iago) hijacking a marriage party. The marriage never takes place as the bridegroom Rajju, (Roderigo) is unable to stop Omkara from abducting the bride, Dolly Mishra (Kareena Kapoor). Dolly's father Advocate Raghunath Mishra is furious and confronts Omkara demanding the return of his daughter. Dolly (Desdemona) tells the events of how she fell in love with Omkara and eloped with him.
Langda (Saif Ali Khan) is the antagonist of the story, the cause of the tragedy and seems less of a villain than his counterpart, Iago. In Othello, there is no sympathy for Iago. Langda, on the other hand, is a character with whom the audience can relate. In Shakespeare, Iago's resentment at Othello's promotion of Cassio as lieutenant has a double focus: envy of Cassio and vindictiveness against Othello. This leads first to the plot that causes Cassio's degrading and then to the destruction of Othello's marriage. Langda is angered by Omkara's choice of Kesu over himself as general. He causes a violent brawl between Kesu and Rajju which angers Omkara who then begins to question his decision. Langda convinces Kesu to appeal to Dolly in order to mollify Omkara. However, he soon brings Dolly's fidelity into doubt by implicating Kesu's visits to Dolly as meetings in an illicit love affair. By the time of the climax, the night of their wedding, Omkara convinced that Dolly and Kesu have been having an affair, smothers his wife to death. Langda shoots Kesu with approval from Omkara. The movie ends with Omkara lying dead on the floor and Dolly's dead body swinging above his.
. . . that whiter skin of hers than snow
And smooth as monumental alabaster7,
as the dark Moor described his bride, is evident in Kareena's Dolly Mishra.
In Othello, the reason why Iago hates Othello is given briefly in the beginning; Iago tells Roderigo that in response to his requests to become Othello's lieutenant, Othello replied,
"I have already chosen my officer."
And what was he?
Forsooth, a great arithmetician,
One Michael Cassio, a Florentine.8
While Iago feels that this was a great injustice done to him, the reader is not necessarily compelled to think along the same lines. In Omkara, however, the story begins much earlier than the time of the first scene of Othello. The film shows Omkara's choice of Kesu over Langda instead of just referring to it in conversation. In this scene, there is a buildup of expectation as Omkara hands Langda the ceremonial plate, and it seems as if he is about to anoint Langda as his lieutenant. At the last moment, however, Omkara turns to Kesu and appoints him the new general. This choice is unexpected, both by the audience and by Langda, and the shot of Langda's face, disappointed and hurt, is clearly seen. This scene moves the viewer to sympathize with Langda, in a way that Iago's simple explanation of his hate towards Othello does not.
Another way in which the viewer is led to sympathize with Langda arises from the film's depiction of Kesu's character. While Cassio, in Othello, is seen by many as a courageous man, Kesu, in the film, is portrayed more as a charming man who is not much of a fighter. Kesu is appointed not so much for his own merit but rather because his charm could be used to enlist the votes of young college students. Against this depiction of the charismatic but soft character of Kesu, Langda is portrayed as more capable.
In Othello, Iago is seen scheming at every turn. In Omkara, though, Langda appears less as a catalyst for events and more as someone who takes advantage of the way events play out. In the first scene Iago says about Othello,
Though I do hate him as I do hell pains,
Yet, for necessity of present life,
I must show out a flag and sign of love,
Which is indeed but sign9
Iago specifically tells his wife, Emilia, to steal Desdemona's handkerchief. Emilia says,
I am glad I have found this napkin
…My wayward husband hath a hundred times
Woo'd me to steal it . . . .10
In Omkara, Indu, Langda's wife, finds it on her own, and wears it because she wants to. On seeing it, Langda realizes its usefulness and takes advantage of it. In Othello, Iago uses Roderigo for his own purposes, in Omkara, though, there is a friendship that exists between Langda and Rajju even before Langda begins planning his revenge.
One of the clearest ways the film highlights the difference between the characters of Langda and Iago comes in the very last scene of the film. In Othello, after Desdemona is killed and Emilia reveals Iago for who he is, Othello questions Iago's actions which have caused so much trouble. Iago responds simply,
Demand me nothing. What you know, you know.
From this time forth I never will speak word11
Iago is tight-lipped, and shows no regret for his actions. The parallel scene with Langda and Omkara is similar, except that Langda, though he vows that he will no longer speak, also adds that he is unsure about what is right and what is wrong. It is in this final scene that the audience senses an inkling of regret from Langda, who has been caught up in actions he now sees as evil. With its subtle departures from the play, Omkara is able to create a character in Langda that is complex but different from Iago's. Langda is not the unambiguous villain that Iago is, but rather a complex character.
Omkara is a dark, slow movie with fierce emotions with the violence present as a backdrop. The film had a poor opening at the box office in India. The dark theme and strong language failed to appeal to audiences. The language used in the film is a dialect of Hindi and abounds in curse words. Of course, Othello also has some moments of coarseness, mostly from Iago. Omkara relocates Othello to India and therefore can be used as an example of the ease of cultural borrowings in the twenty first century. With its cast of major Bollywood stars Omkara indicates that Shakespeare no longer functions as a colonial text for transculturation or just as a cultural icon but as a universal resource in global entertainment.
Notes
Harold Bloom. Shakespeare: The Invention of the Human. New York: 1999, p. 519.
Jerome McGann. A Critique of Modern Textual Criticism, Charlottesville, University of Chicago Press, 1983. Joseph Griegly. Textualterity: Art, Theory and Textual Criticism. Ann Arbor, University of Michigan Press, 1995.
Othello. William Shakespeare: The Complete Works, E. Peter Alexander. Collins, London, 1964. I, i. l.67. All quotations from the play are taken from this edition, henceforth referred to as Othello.
Hope you enjoyed reading…
… we have a small favour to ask. More people are reading and supporting our creative, informative and analytical posts than ever before. And yes, we are firmly set on the path we chose when we started… our twin magazines Learning and Creativity and Silhouette Magazine (LnC-Silhouette) will be accessible to all, across the world.
We are editorially independent, not funded, supported or influenced by investors or agencies. We try to keep our content easily readable in an undisturbed interface, not swamped by advertisements and pop-ups. Our mission is to provide a platform you can call your own creative outlet and everyone from renowned authors and critics to budding bloggers, artists, teen writers and kids love to build their own space here and share with the world.
When readers like you contribute, big or small, it goes directly into funding our initiative. Your support helps us to keep striving towards making our content better. And yes, we need to build on this year after year. Support LnC-Silhouette with a little amount – and it only takes a minute. Thank you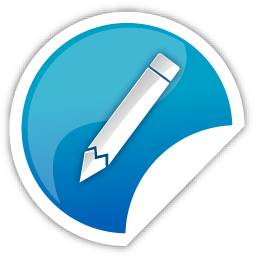 Whether you are new or veteran, you are important. Please contribute with your articles on cinema, we are looking forward for an association. Send your writings to amitava@silhouette-magazine.com
Silhouette Magazine publishes articles, reviews, critiques and interviews and other cinema-related works, artworks, photographs and other publishable material contributed by writers and critics as a friendly gesture. The opinions shared by the writers and critics are their personal opinion and does not reflect the opinion of Silhouette Magazine. Images on Silhouette Magazine are posted for the sole purpose of academic interest and to illuminate the text. The images and screen shots are the copyright of their original owners. Silhouette Magazine strives to provide attribution wherever possible. Images used in the posts have been procured from the contributors themselves, public forums, social networking sites, publicity releases, YouTube, Pixabay and Creative Commons. Please inform us if any of the images used here are copyrighted, we will pull those images down.