The Language Versatility of Geeta Dutt – A Rare Depth of Feeling
Geeta Dutt sang in various Indian languages other than her native Bengali and mainstream Hindi, bringing to the songs great ease of rendition and a rare depth of feeling – both hallmarks of her singing in any case. A tribute to the Queen of Bhaav Gayaki on her death anniversary today by Parag Sankla, exploring her wide versatility with Indian languages.
It is a common (and incorrect) perception that the legendary playback singer Geeta Dutt sang only for Hindi films. Her Bengali songs are very popular as well, both film and non-film. Having stayed in Mumbai, the capital of Maharashtra, Geeta was a fluent speaker of Marathi and Gujarati. She had a great talent of learning new languages. Many music lovers will be surprised to know that she has sung in Gujarati, Marathi, Bhojpuri, Punjabi, Nepali and Maithili languages. Let us try to explore this wonderful artist beyond her Hindi and Bengali songs.
Marathi songs
Even though she spent close to thirty years (out of total 42 years) of her life in Mumbai, the capital of Maharashtra, the number of total Marathi songs she has sung (as known so far) can be counted on the fingers of one hand.
It is very obvious that the Marathi (film and non-film) composers were heavily biased in favor of Maharashtrian singers. All these years, only two non-film songs: Jaa sang Laxmana and Mukyaa manaache bol were known to most. This was a 78 rpm record released sometime in the fifties and both songs were composed by G N Joshi and penned by celebrated poet Vasant Bapat.
G N Joshi was the head of HMV and had in fact composed a couple of non-film Hindi songs for Geeta Dutt as well. The songs are Chhoti si hain baansuri and Sakhi sapne ki baat bataaon. Geeta Dutt may not have had a perfect Marathi accent (although she gets the retroflex sounds beautifully!) but she brought to the songs great ease of rendition and a rare depth of feeling – both hallmarks of her singing in any case. In my opinion, 'Jaa sang Lakshmnaa, sang Raam Raajaa laa' is one of Geeta's greatest songs in any language. She brings out the pain of Seeta without going overboard on the emotions.
Jaa sang Lakshmnaa, sang Raam Raajaa laa (Marathi non-film)
A few years ago from now, with help from Shri Suresh Chandvankar, secretary of SIRC (Society of Indian Record Collectors), we discovered another pair of her non-film songs, both composed by Nishikant Bharti. The songs are 'Jai maartand jai malhaar' and 'Ambabai cha jogwa'. The first song is about Malhari Martand (Khandoba) which is a form of Lord Shiva and is the 'daivat' of the Dhangar sect of Mahasrashtra. Waghya (male) and Murli (female) are the devotees of Khandoba.
Jai maartand jai malhaar (Marathi non-film)
The second song is about Goddess Ambabai (one of the several forms of Jaganmaata/Adi Shakti). The lady singing is Jogan and asking for alms in the name of the Goddess. The Devi jagran concept is similar to Mata jagran. The jogan is describing her attire and the whip she hits on her own body. Also talking about how powerful the Goddess from Tuljapur (holy place in Maharashtra). Once again, the Queen of Bhaav Gaayaki is at her best singing these devotional songs, sung in rustic and earthy style with the chorus.
Again, just like Hindi non-film songs, it might be possible that Geeta has sung some more songs in Marathi. The only film song she sang in Marathi is 'Ganapati bappa Morayaa' for the film Swapna Tech Lochani (1967). It was composed by duo Aadil-Ahmad and the lyrics are by well-known Marathi poetess and lyricist Shanta Shelke. We have a feeling that there may be some more songs she has sung in Marathi, but without authenticated information, her known output in Marathi is just these four non-film songs and one film song.
Gujarati songs
In the late forties and fifties, Mumbai was the place for Gujarati filmmakers. Geeta was living in Mumbai and had already picked up Gujarati (and Marathi) languages. Her extremely melodious and versatile voice was highly appreciated by the Gujarati film composers. As this was before her marriage to Guru Dutt, she was well known as Geeta Roy in Gujarati film music world.
With her wonderful association with Avinash Vyas, the doyen of Gujarati film music and several other composers, Geeta sang close to a hundred songs in Gujarati, even more than her mother tongue Bengali. Based on the research done by our friend Chetan Vinchhi with help from GFGK (Gujarati Film Geet Kosh), majority of these songs are from Gujarati films. In fact she was the number one playback singer for Hindi and Gujarati film songs till 1951.
She sang in some Gujarati-Hindi bilinguals (Gunsundari, Nanand Bhaujai).  The nok-jhonk songs 'aaj maari nanadiye mainu maaryu' and 'tame thoda thoda thaav varanaagi describing the nanad-bhaujai (sister in laws) are a delight to the heart even after decades since they were recorded. The way she sings the word fashion in the second song as "Feshan" adds that delightful Gujarati touch to the song.
For the film Varasdaar (1948) (meaning Heir) she even sang a song with actress Nalini Jaywant ('Aawyo hun baangdi waalo') describing a bangle vendor. Unfortunately even the audio of this song is not available. For mythological film Bhakt Pundalik (1949) she sang two solos and one duet (with A R Oza) for composer Chitragupt. For Hindi films, she went on to sing close to a hundred songs for this great composer.
Her most celebrated songs in Gujarati films are from the film Mangal Phera (1949) starring Nirupa Roy and Manhar Desai. It had great lyrics and music by Avinash Vyas. Geeta's Garba song 'Taaliyon na taale' and the devotional song 'Raakh na ramakda ne' (with A R Oza) from this film are popular till date.  The great composer S D Burman took inspiration from the Garba song and converted it into a club song filmed on Geeta Bali and sung by Geeta herself for the film Baazi (1951). The song is 'Dekh ke akeli mohe barkhaa sataaye'. The bhakti rasa Geeta pours in the devotional song is truly a divine experience.
Years later another great composer N Dutta took inspiration from this tune and created the song 'Tora manwaa kyun ghabaraye re' once again sung by Geeta for the film Saadhna (1958). It was filmed on legendary actress Leela Chitnis. The same film had another enchanting trio song filmed on actress Dulari. The song 'Aame Mumbai na rehwaasi' showcases the spirit of Mumbai in the late forties.
Geeta continued to sing for several Gujarati films during this period. Another devotional song 'Naath tamaare saanjh sanwaare' from the film Gaada No Bel (1950) became very popular. Composer Avinash Vyas re-used the same tune the next year for the song 'Deh ka pinjra tod ke chal mann praaneshwar ke paas' for the film Raam Janma (1951) again sung by his favorite singer Geeta.
Geeta sang a total of 80-odd songs for 25 Gujarati films between 1948 and 1967. She even sang a couple of songs composed by her brother Mukul Roy for the Gujarati film Vidhaata (1956). Here is a delightful duet of hers with Mukesh from this film.
ShamaNaa o Vikhai Gaya (Vidhaata, 1955, Gujarati film)
We have found a few non-film Gujarati songs sung by her but again we are not sure if there are more such songs, which are not discovered yet.  She sang two lovely Krishna Bhakti songs 'Kaanuda taari moraliye maaru man mohyu' and 'Haali haali gowalani aaj Gokulye rang ramawaa', penned and composed by Ramesh Gupta.
Her diction and pronunciation in Gujarati may not be perfect from purist's viewpoint, but instantly strikes a chord with the listener's heart. We recently found (again thanks to SIRC), two bhajans for Maataji sung by her – 'Amba maa na naurataa' and 'Maataji no tenu aavyu'. The dedication and devotion in her heart easily comes out through her voice in these songs.
Among the other (known) non-film songs by her are: Mane ker kaato vaagyo, Maaru mann eklu naache re , Albelo rasiyo phaagan aayo, Panhihaari ho panhihaari ho, Pardeshi Pankhine Sange Jeevan Halyu Jay, Phoolda Lyo Koi Phoolda Lyo, Tare Re Sathwaro Hari Ramno.
Even though the number of her Gujarati songs (about a hundred) is much less compared to her Hindi songs (about 1500) still many of her Gujarati songs are timeless classics. Gujarat will always remember Geeta Roy, the great singer who sang a wide range of melodious songs during the late forties and early fifties.
Punjabi songs
Geeta, a native speaker of Bengali singing a fluent Punjabi song may seem like a far-fetched idea. Any doubts will disappear when one listens to the song 'Ud pud jaaniya' from the Hindi film Heer Ranjha (1948). The song was composed by MD duo Sharma and Verma (Khayyam and Rehman Verma) and the lyrics were by Wali Sahab. The way Geeta modulates her voice and brings out the fine nuances of Punjabi language is an experience in itself. I am not a native Punjabi speaker but I know so many Punjabis truly appreciating her singing in this beautiful song.
Ud pud jaaniya (Heer Ranjha, 1948)
Three years later, composer N Dutta got an assignment as MD for the Punjabi film Baalo (1951). Sahir Ludhiyanvi penned the songs. Geeta sang two solos for this film – 'Kothe kothe aa kudiye nee tainu' and 'Ik ik aankh meri sawwa sawwa lakh di'. Both the songs are very delightful. It was a strange combo of a Goanese composer and a Bengali singer creating these melodies for a Punjabi film. As far as we know, these are the only Punjabi songs she has sung in the films.
Another instance where she got to sing a Punjabi stanza was this lovely multi-lingual song from the film Sansaar (1951). The song is Humhin Ne Mohabbat Ki Duniya Basaayi sung by Geeta Dutt, V.Sarla, P. Leela and Chorus. Pandit Indra penned this song and it was composed by famous south Indian composer duo E. Shankar Shastri and B. S. Kalla. Geeta sings the Hindi, Urdu and Punjabi stanzas in this song.
At least to me it feels very unfortunate that the Punjabi composers composed literally hundreds of Hindi film songs for Geeta but completely ignored her for Punjabi film and non-film songs. Based on the Heer Ranjha and Baalo songs I have a strong feeling that Geeta would have done wonders if given opportunities to sing Punjabi songs.
Again with help from SIRC, we discovered the two Punjabi Shabads (Sikh Devotional songs) Geeta sang for composer S Mohinder after taking permission from Shiromani Gurdwara Parbandhak Committee (SGPC). The word "shabad" literally means "word". As such it represents the verbal description of the nature of God. This is generally from the Guru Granth Sahib, which is the holy book of the Sikhs. The shabad is also referred to as Gurbani which literally means "Message of the Teacher". Geeta Dutt has sung the following shabads: Kaahe re ban khojan jaai and Ram siun kar preet re man kar.
Raam sinv kar preet re mann (Shabad)
Bhojpuri Songs
Bhojpuri is a regional language spoken in parts of north-central and eastern India. It is spoken in certain parts of Bihar, Jharkhand, and Uttar Pradesh. It is also spoken in some parts of neighboring country Nepal. Films in Bhojpuri are very famous next to the Hindi films and for years producers have been making musical hits in Bhojpuri.  Geeta Dutt sang for a few Bhojpuri films in the sixties. Most of them had music composed by the veteran composer Pandit S N Tripathi. Most of the songs are duets with other singers like Manna Dey, Mahendra Kapoor and Kaumudi Mazumdar.
It seems that Geeta started singing for Bhojpuri films after the assignments for Hindi film singing were getting lesser. In 1961 and 1962 she still had some good songs in Hindi films, but by 1963 they had almost dried up. Bhojpuri has a very strong dialect and it seems to me that Geeta Dutt may not very fluent in the pronunciations of typical Bhojpuri words, yet, she renders it smoothly and expressions of the rustic feelings in songs like "Jaan laike hatheli pai chalbai jamaane se na dar bai".
This is a very good example of her swift singing. She sang for films like Ayel Basant Bahar (1961), Bidesia (1963), Balma Bada Nadaan and Jogin. Her song 'Neek saiyaa bin bhavanwa naahi lage sakhiya' from Bidesiya is a personal favorite of mine. She perfectly conveys the feelings of a lady whose lover is away from her.
Geeta and Sulochana Kadam sang this lovely dance number for composer Hemant Kumar for the film Balma Bada Naadan (1964).
Laaga Laaga Re (Balma Bada Nadaan, 1964, Bhojpuri)
The total no of Bhojpuri songs she has sung could be around ten. More personal problems surrounded Geeta, with demise of husband filmmaker Guru Dutt in the year 1964. This took toll on her singing career in all the languages and it seems like her stint with Bhojpuri film music was sadly pretty short lived.
Notable composer Jaidev composed music for the first Nepali film Maitighar. The film was produced by and also starred Mala Sinha who was helped by Geeta Dutt when Mala (real name Alda) was a struggling actress. Geeta sang a few songs for this Nepali film for Jaidev. Her name was mentioned first in the opening credits of the film.
Maitighar film opening credits with Geeta ji's name
She also sang a song 'Bakri ghas kho' for the Maithili film Mamta gave geet. The song was composed by Shyam Sharma. It is a situational song where the lady is feeding grass to the female goat.
In a nutshell, though less in numbers, her repertoire in languages other than Hindi and Bengali is melodious and of a wide range. The Gujarati film songs get the top place in these songs. Her voice transcended beyond the barriers of language and has ruled the hearts of the music lovers.
More to read on Geeta Dutt
Geeta Dutt – The Skylark Who Sang From The Heart
Eternal Wait: The Story Of The Dark Girl By The Meghna (Geeta Dutt)
The Incomparable Music Of S D Burman Transcends Generations
Madan Mohan: The Composer of the Classes
The opinions shared by the writer is his personal opinion and does not reflect the opinion of Silhouette Magazine. The writer is solely responsible for any claims arising out of the contents of this article.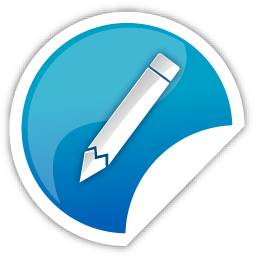 Whether you are new or veteran, you are important. Please contribute with your articles on cinema, we are looking forward for an association. Send your writings to amitava@silhouette-magazine.com
Silhouette Magazine publishes articles, reviews, critiques and interviews and other cinema-related works, artworks, photographs and other publishable material contributed by writers and critics as a friendly gesture. The opinions shared by the writers and critics are their personal opinion and does not reflect the opinion of Silhouette Magazine. Images on Silhouette Magazine are posted for the sole purpose of academic interest and to illuminate the text. The images and screen shots are the copyright of their original owners. Silhouette Magazine strives to provide attribution wherever possible. Images used in the posts have been procured from the contributors themselves, public forums, social networking sites, publicity releases, YouTube, Pixabay and Creative Commons. Please inform us if any of the images used here are copyrighted, we will pull those images down.