In the works of Ray himself we will find that he made black-white after making films in colour as well, to him, it's the subject which demands the medium and the treatment.
The fact : "Time for blood to flow"?
"The two bit cocksucker who colourized some films has sent a proposal to the West Bengal government about colourizing Satyajit Ray's Pather Panchali. I think someone should cut his dick out and shove it up his arse. The time I think has come for blood to flow" – this is the message I got on my cell on 29th March 2008 from a painter friend residing in Mumbai. Dumb-founded by the content of the message and the animated language coming from this docile friend of mine, I decided to call him up. As expected, it was not his language, he just forwarded it, his full support for the message apparent though – and he promised, he along with his film-maker friend whose message was forwarded and many such personalities will take to road if someone messes up with the masterpiece.
The reason for this rage is the fact that a Mumbai based firm, Sankranti Creations (which added colour to Mughal-e-Azam and Naya Daur) – has proposed to the West Bengal government that owns the Ray classic to colour the movie. The company has set a budget of over Rs. 1.00 crore for the colour project (for a team of 70) and a plan to release it by the end of 2008. However there are more controversies in store — Sankranti Creations claims it has already converted one minute of Pather Panchali into colour and sent the demo clip along with its proposal to the West Bengal government. However, the concerned government officials deny any knowledge of such a proposal. Amidst this confusion, most of the intelligentsia – the film-makers, journalists, critics and others like my friend, all feel shocked and took little time to hit back.
Before looking at what others say, lets first see what Ray had to say about the usage of colour in films. In his seminal piece Rongeen Chhobi (meaning Colour cinema) written in 1972 (translated by Gopa Majumdar) , Ray observed – "When talking of Ashani Sanket, many people asked me why I chose colour to make the film…..after all, when I made Pather Panchali, based on a novel written by the same Bibhuti Bhusan who wrote Ashani Sanket and which was a story about poverty in a village, it had not been necessary to use colour; then why use it to tell the story of a famine?" . Ray continued. "A question like this indicates the ideas and beliefs held by the general audience about the use of colour in cinema — that colour is inextricably linked with glamour and therefore the painful existence of people in the lower strata of society cannot be successfully portrayed through its use…..Even a few years ago it was the generally accepted view. Even those who were closely associated with cinema believed that a serious subject and colour did not go together". He reasoned that such a view is more predominant in India where commercial profitability shapes aesthetic taste more than anywhere else — "Nobody abroad holds such a view any longer; but in our country, people who have seen only Hindi films, or are not familiar with the restrained use of colour in serious foreign films, are very likely to harbour such an idea…….. The horrible effects that can be produced by an intemperate use of colour can be seen in any Hindi film made today. Colour is used in Hindi films purely for glamour. Glossy and multi-hued packaging is necessary to hide the weaknesses in the basic subject-matter."
However, Ray's comments are about films which are made in colour or black-white in original and never about colouring of existing black-white films. In the works of Ray himself we will find that he made black-white after making films in colour as well, to him, it's the subject which demands the medium and the treatment.
What they say : "Cultural vandalism"
The news of the proposed plan of colouring Pather Panchali drew flak from the eminent persons in the field of art as already mentioned above. Ray's son Sandip, a film maker himself is vocal – "Atrocious, atrocious. It was a bolt from the blue. We didn't know anything about this till we got the news from the papers. Don't tamper with classics, that's all I can say. It is sheer blasphemy." Noted filmmaker, Buddhadeb Dasgupta said, "Well the idea is nightmarish. I can't even imagine someone is watching Pather Panchali in colour." While Goutam Ghose was radical – "The proposal should immediately be rejected. There is no need to make it in colour" , Ray's contemporary Mrinal Sen was categorical – "This will destroy Pather Panchali. This technique might work for commercial Hindi films but definitely not for Pather Panchali. I'm strongly against this move." And Sanjay Mukhopadhyay, director of the State-run Roop Kala Kendra perhaps summed up the agitation – "There should be a national protest against the proposal". A Kolkata-based TV Channel, 24 Ghanta conducted a SMS survey on 28th March, 2008 where a whopping 96% responded that Pather Panchali needed no colour to uplift its quality or appeal to contemporary viewers. If we look into Hollywood, the conflict over colourising of black-white films started back in the 1980s. Ted Turner (more famous to the Indian audience perhaps because of the later venture — Turner Classic Movies ) was a pioneer in conceptualizing this – he hired American Film Technologies to colourize hundreds of films acquired from MGM in 1986. Inadequate technology (though at every point in time any technology that is 20 years old seem inadequate !) resulted in unreal tones and it was left much to be desired. For Barry Sandrew who developed the all-digital colourization while at AFT and later became President , Legend Films (which works on colourization) , the new generation digital equipments will handle the intricacies of black-white with much care and precision. But reminiscing the controversies regarding this he is reflective and maintains that his company is dedicated to preserving old films – "The original black-and-white 35 mm film is never damaged or changed, we make a high-resolution digital copy of each original frame — about 129,600 frames in a 90-minute film — then fully restore and colorize each one. We include both the restored colorized version and restored original black-and-white version on each of our DVDs, so people will always have the option of watching whichever version they want…….. I certainly would not colourize films like Citizen Kane and others that were intentionally shot in black-and-white. But where budgetary or technical constraints prevented the use of color film, we can now show everyone how these movies were truly meant to be".
But this probably cannot pacify the protestors. The reason is simple. Not many question the quality of the technological output of such a project. It is at a much deeper, and basic level – is it ethical to "tamper" with the "original", this is where the question lurks. And who decides and how which film was made black-white for technical / budgetary reasons and which one by choice? It's a hard decision on any account. The Writers Guild of America calls colourizing an "act of cultural vandalism and a distortion of history." While, the president's committee of the Directors Guild of America is "unalterably opposed to the cultural butchery." Says Director Jeremy Paul Kagan: "It's as if somebody put blue eyes on David and said, 'Wouldn't Michelangelo love it?' " Woody Allen, a vociferous rebel with a cause here is very clear – "I have no quarrel with the mechanics, that has nothing to do with it. If a director is around and says he'd like to have it colourized, fine. If not, no one should be allowed to change it, in any way, ever".
My take : The choice of the viewer
Back in the early nineties, a group of young men (including this atheist) were reviving the Presidency College Film Club when the obvious opening film choice was Pather Panchali. And who else can introduce it apart from Subrata Mitra , or so we thought. The seniors in college told us the caveat – Mitra, being extremely moody, will not agree, since in their previous experiences, he had lamented that the projected film in Derozio Hall was not the same Pather Panchali that he shot. "Your screen doesn't give the same light-shade effect that I created, it's a different film" – he had told them, we resorted to Battleship Potemkin, relieved that no Eisenstein or Vladimir Popov or Eduard Tisse will object to the Derozio Hall screen! Looking back, now, I try to fathom what Mitra wanted to say, do we realize, that it is basically a different film? Or, say, when the numerous times I have seen different versions of Ray's Aparajito in TV (scenes being deleted due to different reasons may be !) , which version is the 'original' ? Or, for that matter the relentless panning and scanning of films for TV (trimming at the top and sides to adapt to the shape of a TV screen) ? Or, my first viewing of Ray's 'colour' Hirak Rajar Deshey in a black-white TV? Do we realize then, that this is also a vandalism, most of us don't probably, apart from someone like Woody Allen who has now included in his contract that his films cannot be altered without his permission. He said he would rather lose money on sales of tapes and TV syndication than have people watch a different movie from the one he made.
Every time I hear these directors speak, I am reminded of the path-breaking yet debatable concept of Roland Barthes – "the death of the Author" and finally "the birth of the Reader". Whether you succumb to Barthes' viewpoint or not, the passion of the directors not willing to lose their 'originality', is phenomenal. And in many cases, the logic is, "if he wished then OK", otherwise not. What if, like in this case, Ray is not available for his views? I have asked many of my friends who were all shocked with the news of Sanskriti creations, which Ray film they would think can be made to colour? After a lot of persuasion , most of them told- Gupi Gayen Bagha Bayen probably because its coloured sequel is a hit and everyone can probably visualize how GGBB will be in colour and also probably because the grandeur of an epic folklore can be in colour, they felt. We hear Ray's voice here again in our acceptance of colour as a film medium, just faintly. Truly, from a technical perspective, there are differences in approach between filming a colour and a black-white movie. The depth-of-field point of view mise-n-scene took a back stage as pan-and-zoom of colour held reign, the light and shade of profile portraits more vivid in black-white. Directors of the range of Ray had changed their style depending on what at hand, hence the decision to plainly colour a black-white frame can be disastrous at times.
And here comes the importance of these colouring 'artists'. In pure colour films also, we have seen, the importance of being able to use it judiciously – whereas, its more real (against the anti-real black-white) and hence more powerful, at the same time, its difficult to tame as well. As viewers we can differentiate our aesthetic response to Ray's Kanchenjungha vis-à-vis Shakti Samanta's Kashmir ki Kali two years later. In aesthetics any change in the form of an art object results in the creation of another art object. So, adding colour to a film will essentially make it a different film altogether. When Ray departed from Tagore's Nastanir to make Charulata many literary experts of the time were horrified. Ray explained, and we understand today that he was an artist entitled to be true to his own aesthetic feeling. Many may say, you cannot change a word of literature without the author's permission. True – only if you say it is that same author's piece. What if, like Ray, you turn a novel on its head for your film? We accept, if it is well made, excusing the director since it's a 'different' media. In the same vein I argue, that after colourization (done in computers – no doubt a digital 'media' as opposed to the analog 'media' of the base black-white version), the eventual end-product is a different film , it is no longer Ray's Pather Panchali but a film made by Sanskriti creations based on Satyajit Ray's Pather Panchali. Many of my friends argued, that the black-white version will gradually be lost in oblivion due to colourization. I feel, they stick to one singular version of 'originality' which I had tried to confront here time and again. To me, both will exist, and as viewer we will have the option of choosing to see any one at a time. Most importantly, the process of colourization doesn't do any physical harm to the black-white one, editing is done after a copy is made and transferred to digital form. When had we last argued that people stopped reading the novel Pather Panchali due to the Ray masterpiece? And restoration of black-white will be of lesser priority in the wake of a colour counterpart seems quite a ridiculous logic since without this new 'menace' also, the restoration process in India or third-world countries is horrible whereas it is adequate for almost all sorts of films in the west – the difference is of no importance. In the same way, judging human tendency this way can lead us in a wrong path. The crux as I mentioned already is, the 'original black-white' remains Ray's and this is a different 'original colour' creation – good or bad. If we had two statues of David, one by Michelangelo, another by someone else with blue eyes – do we have problems of identification? We probably don't and what if someone tells, he likes the latter one, will he not get his freedom of choice?
Coming back to my earlier point of contention, just as the best cinematographers of black-white movies were artists with a monochrome palette that holds all the colours in the rainbow, similarly the new age digital artist is also an expressionist – he is more resourceful and he has a creative eye. What will be the colour of Durga's sari when she visited the Durga Puja or when she was beaten up by Sarbajaya, her mother? Or, what will be the different colours of the paper crown that Apu had prepared for himself ? Or how would the Victorian chamber of Charu lit up in the assured cohabitation of Amal? The interpretation of the artist will lend a different meaning to the new frames, forcing us to gear up for the new dreams.
In India or abroad, in many cases, the copyright or legal powers of a film lies with the Production company or a studio that engages directors to work under their banner. Hence, the entire debate can also be looked upon as a protest by directors and creative persons against the erosion of power in taking decisions of their own creative work. To me this is what is meaningful – the agenda of the protest is just a non-issue.
(All pictures used in this article are courtesy the Internet)
Hope you enjoyed reading…
… we have a small favour to ask. More people are reading and supporting our creative, informative and analytical posts than ever before. And yes, we are firmly set on the path we chose when we started… our twin magazines Learning and Creativity and Silhouette Magazine (LnC-Silhouette) will be accessible to all, across the world.
We are editorially independent, not funded, supported or influenced by investors or agencies. We try to keep our content easily readable in an undisturbed interface, not swamped by advertisements and pop-ups. Our mission is to provide a platform you can call your own creative outlet and everyone from renowned authors and critics to budding bloggers, artists, teen writers and kids love to build their own space here and share with the world.
When readers like you contribute, big or small, it goes directly into funding our initiative. Your support helps us to keep striving towards making our content better. And yes, we need to build on this year after year. Support LnC-Silhouette with a little amount – and it only takes a minute. Thank you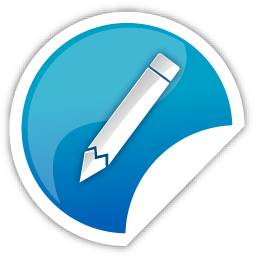 Whether you are new or veteran, you are important. Please contribute with your articles on cinema, we are looking forward for an association. Send your writings to amitava@silhouette-magazine.com
Silhouette Magazine publishes articles, reviews, critiques and interviews and other cinema-related works, artworks, photographs and other publishable material contributed by writers and critics as a friendly gesture. The opinions shared by the writers and critics are their personal opinion and does not reflect the opinion of Silhouette Magazine. Images on Silhouette Magazine are posted for the sole purpose of academic interest and to illuminate the text. The images and screen shots are the copyright of their original owners. Silhouette Magazine strives to provide attribution wherever possible. Images used in the posts have been procured from the contributors themselves, public forums, social networking sites, publicity releases, YouTube, Pixabay and Creative Commons. Please inform us if any of the images used here are copyrighted, we will pull those images down.