Teesri Kasam – A Story of Love That Meandered to its Dead End
Teesri Kasam – the name given to Maare Gaye Gulfam for its cinematic version – was hailed a classic and collected reasonably well at the box-office though a little too late for its producer – the great poet Shailendra. Vijay Kumar explores the similarities and deviations between Teesri Kasam and Maare Gaye Gulfam, both written by the renowned Hindi literatteur Phanishwar Nath Renu. In this exhaustive critique, he peels the layers off five songs of Teesri Kasam, revealing the deep and profound message they express about the anguish of women in the rural hinterland.
Maare Gaye Gulfam… this is the title of the story that Phanishwar Nath Renu wrote. And this is the story Shailendra was so smitten with that he decided to give it a cinematic form, when the best lyricist of Hindi cinema ever decided to make a film. Had he reached a creative plateau as a lyricist and was overcome by an urge to diversify his channelization? Or was this decision a destinational quirk? Perhaps it was both. Teesri Kasam – the name given to Maare Gaye Gulfam for its cinematic version – was hailed a classic and collected reasonably well at the gates though a little late for the great poet. Shailendra was gone before that, heart-broken and in deep debts.
Gulfam means one who is rose-faced. Popularly, it is also used for a handsome male. Quite symbolic for the context in hand. Shailendra was handsome though not in a conventionally understood sense. His persona radiated a positivism owing itself to an evolved inner-self. Shailendra was a dreamer as his poems so abundantly evidence yet his dreams sourced the realities of his impoverished, struggling early existence. Consider the brutal truths beneath the sheen of hilarity in Dil ka haal sune dilwala or that ode to rupiah…Suraj ki jaisi golai!
Shailendra was charismatic. He had an aura – an aura that glimpsed his Kabiresque depth and vision. Or was it because of a heady mix of an innate sublimity and the smoke he inhaled? The man of the other world – 'uss paar' – yet so much here – the 'awara'! He was a non-believer who mused on the life-death metaphysics with an astonishing conviction.
Phanishwarnath Renu, author of this story, was a revolutionary too though this fact remains a little understated in the account of times specific to the Indian Independence. He participated In the freedom struggle. Later he was an important person in the Nepali revolutionary movement in 1950 which resulted in the establishment of democracy in Nepal. He was awarded Padma Sri for his contribution to literature. He later returned the award, protesting the imposition of emergency.
Renu (pen name that means a speck of dust) is regarded as the most notable Hindi writer post Premchand period. The rural India is centric to his stories. The language that he employed is full of life and incisiveness and has a liberal infusion of local lingoes – Bhojpuri and Maithili. He had an exceptional ability to create visuals through words. His collaboration with Shailendra, also from Bihar, was meeting of two great minds with shared concerns. Renu not only gave his story for a cinematic adaptation, he also wrote its dialogues.
Maare Gaye Gulfam is a fairy tale of an un-confessed love between the one who knows too little about the ways of the world and the other who knows too much – a love that meanders forward on a bullock cart through an idyllic setting! It is love in passage, in passing – in transit and transient! Fortuitousness informs it. It concludes with the separation of the central characters – Hira Bai and Hiraman – while their emotions still ran high. In fact there could have been no other end to it. For, it was well nigh impossible for a romance in stealth, of this kind, getting even a semblance of acceptance in the socio-cultural milieu of the times, when a woman outside the wedlock was a being / commodity out-of- bounds, even mysterious. The response of the fellow gaadiwans to Hira Bai, even if an aside to the mainstream of the story, so realistically and brilliantly articulates this aspect.
The lore of Mahua Ghatwarin occupies only a few pages but its centrality to the story should not be lost on us. She is the motif of a woman oppressed, under seize, wistfully looking to her breathing free, to her feminine fulfillment. Mahua pulls out the story from the ephemerality of the immediate and connects it, even if implicitly, to the woman through the ages… and in sufferance!
But who was Mahua Ghatwarin ? A petite, virtuous girl under the domination of her cruel, oppressive, licentious mother. Her cannabis-dulled father had a marginalized existence. Mahua had come of age but her mother was not interested in her marriage. One night, her step mother tasked her to be in the service of the saudagar (trader) in wait in his barge at the river bank, It was a terrifying night in the month of Shrawan, when it was raining in a torrent and the lightening was streaking across the sky without a breather. Mahua remonstrated with her step mother but that was futile, for she had already taken the price for the service. Mahua was distraught, cried, cried for her mother – if only she were there! And then cursed her in the same breath: why did you die alone?
Her cries fell on deaf ears as she was caught by her hair and dragged to the boat. The saudagar promptly ordered a sail down the river to preempt Mahua's escape. She struggled the whole night. Yet she waited for her time and just before dawn when the servants were overcome by fatigue, Mahua stole a moment and jumped into the river. Swimming against and across the stream was daunting but she was no less than a fish in water. At about the same time, a servant too jumped and got into a chase. This servant however was one smitten with Mahua and kept crying as he swam after her, 'Pause Mahua, I am not your adversary, I want to be your companion for ever!'
But Mahua did not look back and quickened her strokes instead! The servant was tired, hopelessly tired! And Mahua swam against the stream, against all odds to reach the safe shore, crying – crying not out of any anguish but out of joy of having attained her freedom, for the joy of having discovered the real Mahua, free of 15 years of bondage and suffering!
Teesri Kasam, the film deviates from the original story majorly on two counts.
First, it modifies the final status of Mahua – from the one escaping to her freedom to the one who remains condemned to captivity. In the film, Mahua is portrayed to be in love. In the original story, it is not Mahua but saudagar's servant who is smitten and goes after her.
Second, the film interpolates, in the story, a lecherous zamindar who wants to possess and keep Hira in an exclusive resort for the satiation of his senses. And that forces Hira Bai to virtually flee to her earlier company, to escape Zamindar's clutches. In the original story, it is Hira's decision, taken out of her own volition and not because of any coercing factor, to return to her old Company.
These are significant changes in the story. It is certain that much thought must have gone in before the incorporation of these changes, especially as Renu himself was there proactively, as a dialogue writer.
The question that must have come up for a discussion is: does Hira Bai at the end attains her freedom, like Mahua of the original story? Viewed in a larger perspective, Hira moves from one captivity to another, remaining ever condemned to the drudgery of charming and enthralling her audience that largely holds her as a woman of easy virtue. The woman in her, with all her natural aspirations, remains deeply buried and supplanted. Thus if Mahua and Hira were to be aligned, to be given a kindred existential connect, the story of Mahua needed a major reorientation as to its end. The film brings that in ironing out thereby what could have been a jarring disconnect.
A story in written words presupposes a learned readership and can afford to jump leaving the justifiable space to the ken of the readers. Maare Gaye Gulfam does precisely that as Hira Bai decides rather abruptly to return to her earlier company, offering no reason for the decision. Such void in its cinematic adaptation could have been disastrous. The audience will not understand, will look askance. Also, a film must spice itself with logically acceptable drama or a sub-story, if necessary. Interpolation of Zamindar and his villainous ways which Hira Bai is able to ward off not only sustains the audience interest but also heightens her virtuosity or rather her unsaid fidelity towards Hiraman, leaving audience to sigh – such a good woman undone by the lecherous male dominated system!
I will even dare say that if Renu were alive to rewrite this story, he would have aligned it to its cinematic script. Perhaps this is the only film that changes the story to take that to a higher and more acceptable level.
Except for these, the film runs very close to the original story. In fact many a dialogue in the film is taken straight from the story.
Basu Bhattacharya directed this film. This was his first directorial essay and arguably the best. While Bhattacharya maintained that he was influenced by Ray's Pather Panchali, but for the discerning the film looks straight out of the books of his mentor Bimal Roy – the same faithfulness to the story, the same seamlessness, the same man-nature integrity, the same emphasis on the unsaid. Yet there was a creative X factor in Bhattacharya that made the film typically his own. He surely was a non-conformist whether it related to his creativity which was much in evidence later, or to marrying the daughter of his mentor despite mentor's strong disapprobation.
The Songs of Teesri Kasam
Teesri Kasam has ten songs. Together they take over forty minutes in a film time of 159 minutes. This is easily understandable as music is existential essence of the two central characters. Hira Bai eked a living as a ballerina in a music-dance company, and Hiraman – he grew in a milieu that had lore and music for every conceivable occasion.
The music by Shankar-Jaikishan is soaked in the soil of the countryside of northern India, with rich use of jingling of cow bells, the sounds of rustic, folk instruments, the chirrup and twitter of birds. Sung evocatively by stalwarts such as Mukesh, Manna Dey, Lata Mangeshkar and Asha Bhosle, the songs of Teesri Kasam touch an emotional chord with the audience as the story moves through them. Ace cameraman Subrata Mitra's camera lucidly captures every mood, every emotion, every turn of the story and its characters with lyrical finesse, creating an outstanding impact in black and white.
The original story, as also the film, has a prose-verse undulation sustained on a subterranean emotion of love. It is this non-prosaic character of the film that further lends it the impression of a fairy tale. Also, the conception of songs in the film is no different from the one that obtains in the original story. The film takes the opening lines of four of its songs from the story itself – Sajan re jhoot mat bolo, Sajanva bairi ho gaye hamaar, Laali laali doliya and Maare gaye gulfam. The prose interspersed in the lokgeet  – Duniya bananewale, draws upon the text in the story.
Five songs (1) Sajan re jhoot mat bolo (2) Paan khaaye saiyan hamar (3) Haye gazab kahin tara toota (4) Maare gaye gulfam and (5) Kissa hota hai shuru have an impersonal character even though they flow from within the story and indispensable to its momentum.
Of the remaining (6) Sajanva bairi ho gaye (7) Duniya banana wale (8) Laali laali doliya and (9) Chalat musafir – each alludes to, and even exacerbates, Bai's fancies and emotions of the moment. In (10) Aa aa bhi ja raat dhalne lagi, Hira Bai directly hints at the hopelessness of her situation.
Since these latter five songs not only unfold and take forward the film but also supply its emotional contents, these have been briefly deconstructed here.
Sajanva bairi ho jaye hamar…
Sajanawa bairee ho gaye humaar
chitheeya ho to,
har koee baache,
bhaag naa baache koye
karamawaa bairee ho gaye humaar
jaaye base parades sajanawa,
sautan ke bharamaaye
naa sandes naa koee khabareeyaa,
rut aaye rut jaaye
doob gaye hum beech bhanwar me,
kar ke solaa paar
sajanawaa bairee ho gaye humaar
sonee sej gaud moree sounee,
maram naa jaane koye
chhatapat tadape pareet bichaaree,
mamata aansoo roye
naa koee is paar humaaraa,
naa koee us paar
sajanawaa bairee ho gaye humaar
Mukesh
Shailendra builds on the mukhada available in the story, one of the finest poems penned by him. Without getting abstruse, he leaves much to ponder over. In three short stanzas, he creates layers of meaning. The stanzas have a kaleidoscopic character – one has just to change the view angle to get a different picture.
Jaaye base pardesh sajanva – this internalizes a historical perspective even if not mentioned explicitly. The story Teesri Kasam originates from or is rooted in the region that is ridden with penury and want, that drives its men out in search of livelihood and sustenance, leaving behind their hearths and homes, often for good. Shailendra reckons this stark reality, but also concedes the inevitability of a new beginning – jaaye base pardesh sajanva, sautan ke bharmaaye. However, by introducing just one word bharmaaye, he articulates the perspective of the woman waiting back home. It is she – the other woman – who must have enticed and ensnared him for a permanent stay away – na sandesh na koi khabariya, rut aaye, rut jaaye!
The woman back home though seems reconciled to his no-return as she laments her fate: doob gaye hum beech bhanwar mein kar ke solah paar – was sucked by the existential vortex the moment I crossed the sixteen threshold! Sixteen is the proverbial age when a girl is ready to turn into a woman.
But there is more to a fulfilled womanhood than physical concourse with the partner: sooni sej gode meri sooni. Shailendra almost projecting the companion as a procreative means! Yet he concedes the equal importance of the two: chatpat tadpe preet bechari mamta aanso roye. Hapless desperate love – motherliness, awaiting fruition, cries in silence.
Sajanva bairi ho gaye connects so well with the love that is incipient in Hiraman and Hira Bai, in fact seems to exacerbate that. Yet the final words na koi iss paar hamara no koi uss paar – grimly reminds Hira Bai of her own station, of a life that has no place for love formalized. Hiraman looks good in his self-engrossed, love-fueled singing. But Hira Bai does one better as she responds to the song emotions.
Duniya bananewale kya tere man me samayi
Duniya banane wale kya tere man me samayi
kahe ko duniya banai tune kahe ko duniya banai
kahe banaye tune mati ke putle
dharti ye pyari pyari mukhde ye ujale
kahe banaya tune duniya ka khela
jisme lagaya jawani ka mela
gupchup tamasha dekhe wah re teri khudayi
kahe ko duniya banai tune kahe ko duniya banai
tu bhi to tadpa hoga man ko bana kar
tufa ye pyar ka man me chhupa kar
koi chhavi to hogi ankho me teri
ansu bhi chhalke honge palko se teri
bol kya sujhi tujhko kahe ko prit jagayi
kahe ko duniya banai tune kahe ko duniya banai
prit bana ke tune jina sikhaya
hasna sikhaya rona sikhaya
jivan ke path par meet milayi
meet mila ke tune sapne jagaye
sapne dikha ke tune kahe ko de di judayi
kahe ko duniya banai tune kahe ko duniya banai
This is a longish song of over seven minutes, has the facet of Mahua lore interspersed in Hasrat Jaipuri's lyrics. This geet could have been to the joint credit of Hasrat and Renu.
While Sajanava bairi ho gaye hamar, is the deepest song of the film, this one – Duniya bananewale is the most important as it creates a deep connect between the lore of Mahua and the unfolding love of Hira Bai. Its part in verse is a loud remonstration with Him as to why this creation of emotion of love and concomitant dreams, the celebration, the bliss, are all to be followed and eclipsed by a separation of the lovers. To the discerning, the song unequivocally hints at the tragedy that will befall the surging Hira-Hira love.
In it's connect with the immediate, Duniya bananewale looks beyond the initial haziness in love. It turns concrete as Hirabai visualizes herself as Mahua and looks overcome by a palpable flush of love – the woman in her coming to fore supplanting the Bai that danced for a dime for her sustenance.
This geet can be deemed the title song of the film. It speaks volume for Shailendra-Hasrat camaraderie that Shailendra, who wrote title songs for several films, relied on his friend to write the most important song of the film. And Hasrat delivered a beauty.
Chalat musaafir moh liyo re pinjade vaali muniya
chalat musaafir moh liyo re pinjade vaali muniya
ud ud baithi halvayiya dukaniya
barfi ke sab ras le liyo re pinjade vaali muniya
a he a he he raama
ud ud baithi bajajva dukaniya
kapda ke sab ras le liyo re pinjade vaali muniya
jiyo jiyo palakdas jiyo
ud ud baithi panvadiya dukaniya
bida ke sab ras le liyo re pinjade vaali muniya
Manna Dey and Chorus
Beat, rhythm, relentless pace – this folksy score virtually flies – a musical roller coaster and one is through even before coming to grips with its intent and substance. Like many a folk song of the area, this one too invokes Rama on the way, ostensibly for a singing poise even if for a short moment, and also perhaps for lending His endorsement to every new exploit of the beauty under restraint – pinjere wal munia ! In rural India coinciding with eastern UP and western Bihar, Rama is kept in the picture in every act whether good or bad.
But please pause at the opening words – chalat musafir moh liya re pinjare wali muniya. Shailendra so subtly connecting to the fairy tale of an un-confessed love between Hira Bai and Hiraman.
And then he juggles with contradictions – a beautiful caged bird that flies to partake in and embody the essence of good things in life – the best of sweets (burfi), the best of clothes, the juice of a rolled pan leaf – all to create a cascade on Hira Bai, who though circumstantially shackled – in cage – is yet smitten, yet in love, yet has a yearn to fly!
Lali lali doliya mein…
Laali laali doliyaa mein laali re dulhaniya
piyaa ki piyaari bholi bhaali re dulhaniya
mithe bain tikhe naino vaali re dulhaniya
Lautegi jo godi bhar hamein na bhulaanaa
laddoo pede laanaa apne haathon se khilaanaa
teri sab raatein hon diwaali re dulhaniya…….
dulhe raajaa rakhana jatan se dulhan ko
kabhi na dukhaana tu goriya ke man ko
nazuk hai nazo ki hai paali re dulhaniya
Asha Bhosle
Hira Bai is deep within the quintessential 'other half' – day-dreaming to become the companion, the wife of the bullock cart driver Hiraman. Yet her unenviable credentials and the consequent dilemma – to be or not to be – head knowing the futility of it all, but the heart will not give up! And the damning feeling at the top of that that Hiraman treats her as a 'devi'. Yet Hira Bai unfolds and blossoms for few fleeting moments when the young ones of a village treat her as a bride: 'laali laali doliya mein laali re dulhaniya…' Shailendra's poem in simple innocent words puts Hira's fancies on the wings.
Aa aa bhi jaa…
rahegaa ishq tera khaak me milaake mujhe
huye hai ibtedaa me ranj inteha ke mujhe
aa, aa bhi jaa
raat dhalane lagi, ho, chaand chhupne chala
teri yaad me bekhabar, shama ki tarah raat bhar
jali aarzu dil jala, aa, aa bhi jaa
raat dhalane lagi, ho, chaand chhupne chala
ufak par khadi hai sahar, andhera hai dil me idhar
vahi roz kaa silsila, aa, aa bhi jaa
raat dhalane lagi, ho, chaand chhupne chala
ho aa, aa bhi jaa
Lata Mangeshkar
Hira Bai's world of love is in disarray. The Zamindar has issued a veiled threat that he will take over her forcibly. Her Meeta is upset and missing. And her eyes are open to the damning reality that her love goes no where. And yet the overpowering wistfulness: come my love, somehow! Aa aa bhi ja!
Shailendra is deep, very deep in Sajanava bairi ho gaye hammar, but this one is an irresistible poetry, so pithy, handling the opposites to create a tantalizing poise. It articulates Hira Bai's angst even as it enthralls her audience. Shailendra leaning a bit on Urdu to create shayari of the highest order.
Rahegaa ishq tera khaak me milaake mujhe
huye hai ibtedaa me ranj inteha ke mujhe
No sooner had I stepped in love that the woes reserved for the end swamped me! Your love will sure efface me.
teri yaad me bekhabar
shama ki tarah raat bhar
jali aarzu dil jala
aa, aa bhi jaa
Consumed in your thoughts, I burnt bright the whole night, my desires, my heart  burned too… yet come!  Aa bhi ja!
But the final three lines
ufak par khadi hai sahar,
andhera hai dil me idhar
vahi roz kaa silsila
wahi roz ka silsila
give a transcending dimension to her angst, encapsulating the tragedy  of her love life.
A life on the Cross of the same damning drudgery and an eternal wait – Wahi roz ka silsila, aa aa bhi ja!
I read the story Maare Gaye Gulfam sometime in late sixties. It made a good reading but did not stir my emotions much. The film Teesri Kasam I saw later, in seventies. Must confess it turned me raw with emotions. Its impact was so much more than the original story. A landmark film. Another film which seemingly made greater impact than the novel was Guide. A comparison between the two films should be natural, and apt too.
More to read
Shailendra: The Spirit with a Mass Connect
15 Songs of Shailendra: The Art of Simply Expressing Deepest Thoughts
Guide: The Story of Ordinary People Leading Extraordinary Lives
(The views expressed by the author are his own)
Hope you enjoyed reading…
… we have a small favour to ask. More people are reading and supporting our creative, informative and analytical posts than ever before. And yes, we are firmly set on the path we chose when we started… our twin magazines Learning and Creativity and Silhouette Magazine (LnC-Silhouette) will be accessible to all, across the world.
We are editorially independent, not funded, supported or influenced by investors or agencies. We try to keep our content easily readable in an undisturbed interface, not swamped by advertisements and pop-ups. Our mission is to provide a platform you can call your own creative outlet and everyone from renowned authors and critics to budding bloggers, artists, teen writers and kids love to build their own space here and share with the world.
When readers like you contribute, big or small, it goes directly into funding our initiative. Your support helps us to keep striving towards making our content better. And yes, we need to build on this year after year. Support LnC-Silhouette with a little amount – and it only takes a minute. Thank you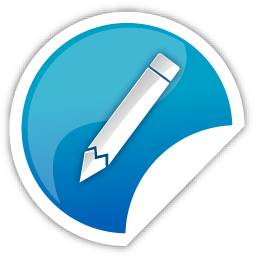 Whether you are new or veteran, you are important. Please contribute with your articles on cinema, we are looking forward for an association. Send your writings to amitava@silhouette-magazine.com
Silhouette Magazine publishes articles, reviews, critiques and interviews and other cinema-related works, artworks, photographs and other publishable material contributed by writers and critics as a friendly gesture. The opinions shared by the writers and critics are their personal opinion and does not reflect the opinion of Silhouette Magazine. Images on Silhouette Magazine are posted for the sole purpose of academic interest and to illuminate the text. The images and screen shots are the copyright of their original owners. Silhouette Magazine strives to provide attribution wherever possible. Images used in the posts have been procured from the contributors themselves, public forums, social networking sites, publicity releases, YouTube, Pixabay and Creative Commons. Please inform us if any of the images used here are copyrighted, we will pull those images down.