'Tapan Sinha Deserved More'
Abesh Das has written a Bengali book on Tapan Sinha's oeuvre of unique cinema named Tapan Sinha – Sarbik Chalachchitra Bikhha. Silhouette editor Amitava Nag speaks to the author to explore what inspired him to write this book and to find out the distinct features of Sinha's films.
Amitava: What prompted you to write a book on Tapan Sinha?
Abesh: I always felt Tapan Sinha was a major pioneer of the middle-of-the-road Indian cinema. Long ago during early or mid fifties, when film study had been almost a luxury in our country, Sinha thought of a particular cine form which would simultaneously serve commercial pursuit as well as fit the criteria of pure art. Hardly any mainstream director would have ever been interested in making movies like Aarohi or Wheel Chair. We often discuss of the famous Ray-Ghatak-Sen trio. I shall rather conclude that it was an intellectual quartet including Sinha there. If popularity would really restrict a creation from being a pure art, you should discard Chaplin first. And that's why Sinha's task was tougher than any of Ray, Ghatak or Sen. I have written it in my book. In Haate Bazarey he portrayed a dance scene of the contemporary Bombay heartthrob Vaijayanthimala. No doubt it was a commercial stunt. Ironically the scene never looked out of place. Too few artists can make such popular components latent into the formal reality of their art. It is tragic that only a few critical articles have been written on him. I felt that many more spheres of his contributions are still to be discovered which led me to take up this topic for my book.
Amitava: Where do you think he is unique?
Abesh: For my research purpose when I had started reading texts, mainly his autobiographical sketches, various writings and interviews I discovered a vital point. It was his perception to consider cinema as a composite art. Perhaps none apart from him was so admirer of the technicians and their contributions towards this composite medium. In our country most directors consider actors or technicians as second or third class citizens. Certainly Ray was a man with this complete perception inbuilt. However apart from him, amongst the directors of his times it was probably only Tapan Sinha who had a profound technical sense not only due to his apprenticeship at the famous New Theatres but also because of his academic background. This technical sense accompanied with his God gifted inclination towards music and literature always endowed his works a unique height.
Amitava:  In your book you have focused upon Sinha's vision of youth. How different is it from that of Satyajit Ray's or Ritwik Ghatak's?
Abesh: Ritwik Ghatak had always held on to a particular frame to see everything around the world. It was his depth of vision in this sense which made him a brand. I am not sure if he a very wide variety or not. Rather I think there is a strong semblance between the insights of Ray and Sinha. Both in Pratidwandwi and Ekhoni you can feel the solitude of contemporary youth. As Ray was a man made of some other material, some artistic masterstrokes still were there upon the restless youth. On the other hand, if you notice Sinha's youth respectively in Apanjan, Ekhoni, Raja, Atanka and Antardhan, you will witness hardcore reality. Though in Apanjan the old charm of poetic sweetness, which had been a trademark of Sinha up to Haate Bazary, often beckoned. But that's a different matter. In an interview scene in Pratidwandwi protagonist Siddhartha was asked whether he had been a communist or not. Obviously Ray's youth was affected by contemporary political waves. But his treatment was modest. Camera was moving so fast at the anticlimax of Pratidwandwi that it was impossible to read the graffiti there. That was vintage Ray. In contrast, Sinha's treatment was much more direct. Political castings on the city walls were easily recognizable in Atanka. Insane interference of kakistocratic politics upon youth was much more direct, much more traumatic in Atanka or Apanjan.
Amitava:  In the book you mentioned Sinha's political stance which is humanist and not necessarily Marxist. You have gone on to claim that if as audience we view his films through a Marxist lens then we will probably miss the heart of his cinema. Can you please elaborate?
Abesh: Sinha's stance was never ever Marxist. Though that does not mean he was like today's nationalists. In an interview dated 2004 Sinha himself clarified a lot. I have quoted the particular portions there in my book. He described elaborately how throttling was the scenario of film making there in authoritarian USSR. After three times censoring of a script still the state representatives were there for supervising the shooting.
I am not interested in political debates. But after a certain point of time the whole situation in post Independence Bengal had destined to such a turn that without political homage many of your roads would be blocked. You would never be discussed. Your name would no more be nominated. If we carefully retrospect today it would be evident that up to a certain point of time Sinha was in limelight. Dr. Bidhan Chandra Roy openly praised two youngsters namely Ray and Sinha for their internationally acclaimed Pather Panchali and Kabuliwala. Hasuli Baker Upakatha was awarded in San Francisco. But what happened after that? I think because his films were so direct, he had to experience the backlash.
Amitava:  Rabindranath is an integral core of Bengali cinema – not only his music but also films based on his stories. Tapan Sinha is no exception. Your views?
Abesh: Apparently you can say this. But if we consider the '50s, then Tagore was never a great choice as a story writer for Bengali silver screen. Sarat Chandra's popularity was much more extensive than that of Tagore. Yes, his songs obviously were important in cinema but not his novels or short stories. Even Ghatak once expressed his indifference about the novelist Tagore.
In this context we have to judge Sinha's contribution to set up Tagore as a successful story writer for Bengali silver screen. Though this feat could have been given to Ray, if prior to Pather Panchali he would had made Ghare Baire. However within a short span of 8 years Sinha repeatedly made three successful films based upon Tagore's stories. In Atithi, he wrote the final song which along with other musical components played a major role for the destiny of the movie. Protagonist Tarapada as if rediscovered himself after the enthralling attributes of that almost musical concert. In the original story Tagore wrote a long paragraph to depict the maverick nature which had overwhelmed Tarapada again after a very long gap. In the film with a different tool, i.e. music, Sinha did just the same. Sinha was greatly influenced by Tagore. Though today this sentence can convey no reasonable meaning in fact. It has lost its implication for too many incompetent uses for too many ordinary people. I can say too few people can assimilate Tagore and refract him through their own life. Sinha was one of them.
Amitava: Tell us about Sinha's actors. His favourites and also how he handled some of the biggest stars quite differently in his films.
Abesh: I think he had a great chemistry with Nirmal Kumar. In spite of the already established Uttam Kumar's presence, Sinha gave the male lead of Upahar to this youngster. And keep it in mind that from 1955 to almost the end this actor repeatedly appeared in Sinha's various movies – as lead, as minor, as cameo, as guest, almost in all films. Another such person was definitely Anil Chatterjee. From the late '50s up to the '90s he used to be there in several of Sinha's films. Who can forget the protagonist of Nirjan Saikate? I will like to mention my personal favourite Swarup Dutta also. Though he appeared only in 5 of Sinha's films, but from 1968 to 1976 he was a familiar face there. And what were the variations – protagonist in Ekhoni, ideologist in Sagina Mahato, assassinator in Harmonium. Amongst the actress Ruma Guhathakurta played various roles in various occasions.
Obviously he used some of contemporary cine icons like Uttam Kumar, Saira Banu, Vaijayanthimala or Dilip Kumar. Too few of the then directors could have attempted to cast Dilip Kumar as Sagina or Uttam Kumar in an out-of-romantic role. Also I will add in this context that Soumita Chatterjee was very lucky as he started his career under the proper auspices of both Ray and Sinha. In fact he admitted in his article how he was guided in the early days of his career by these two luminaries.
Amitava: Sinha's body of work is extremely diverse where it is difficult to find any two films similar in terms of content. Which are your personal favourites and why?
Abesh: If the option is to find the best three – I have already mentioned the same in my book. My personal favourites are Hasuli Baker Upakatha, Golpo Holeo Sotyi and Ek Doctor Ki Maut. First one is for its technical superlative, second one is for the maverick implementation of magic realism on the Indian silver screen and the third one is for the unrivalled acting exhibition.
Amitava: Do you feel Sinha was never given his due recognition – either in Bengal or in the national level as well?
Abesh: Honestly speaking, to a great measure, though not completely. I have already dealt with this. For the earlier movies Sinha got some recognition. Though the then film societies were doubtful about popular domain and he was not greatly discussed there. But movies like Kabuliwala or Hasuli Baker Upakatha were acclaimed internationally. Many of his the films like Nirjan Saikate or Haate Bazarey received national acknowledgement. Also I have discussed how Dr. Bidhan Chandra Roy was overwhelmed with two youngsters namely Ray and Sinha. Regarding these facts he cannot be considered neglected absolutely. But certainly he was underrated. Not a quarter of discussion had been prevailed upon him comparing the amounts upon Ray, Ghatak or Sen. Film societies and Bengal critics preferred an unusual silence about his presence. Rather after his death – in accordance with our genetic habit – we are talking of him. He definitely deserved much more. However I can pick three major reasons behind his fate. Firstly as he worked in popular format his name was not included for the serious discussions. Second and perhaps the most influential parameter was obviously the then leftist politics. And the third was, most unfortunately, his rich genre was always compared to Satyajit Ray. It is rather hard on Tapan Sinha.
Book Title: Tapan Sinha: Sarbik Chalochchitra Bikkha
Language: Bengali
Publisher: Sristisukh Prokashan LLP
Number of Pages: 166
Price in INR: 165
Date of Publication: December 2016
ISBN: 978-1-944820-34-3
More to read
Never Have I Made the Same Kind of Film: An Interview With Tapan Sinha
Book Review: Beyond Apu Brings Out the Versatility of Soumitra Chatterjee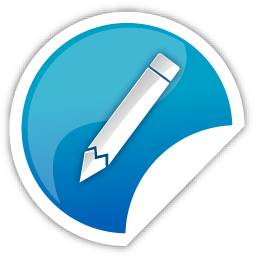 Whether you are new or veteran, you are important. Please contribute with your articles on cinema, we are looking forward for an association. Send your writings to amitava@silhouette-magazine.com
Silhouette Magazine publishes articles, reviews, critiques and interviews and other cinema-related works, artworks, photographs and other publishable material contributed by writers and critics as a friendly gesture. The opinions shared by the writers and critics are their personal opinion and does not reflect the opinion of Silhouette Magazine. Images on Silhouette Magazine are posted for the sole purpose of academic interest and to illuminate the text. The images and screen shots are the copyright of their original owners. Silhouette Magazine strives to provide attribution wherever possible. Images used in the posts have been procured from the contributors themselves, public forums, social networking sites, publicity releases, YouTube, Pixabay and Creative Commons. Please inform us if any of the images used here are copyrighted, we will pull those images down.