Hain Sabse Madhur Woh Geet: Melodies of Talat Mahmood
A tribute to Talat Mahmood, the velvet voiced, romantic, uncrowned King of Ghazals among singers by rewinding some of his eternal Hindi film songs and ghazals that our generation is still in love with.
A tall, strapping young man, fair and handsome with a velvety voice who became the uncrowned King of Ghazals among singers in cinema, Talat Mahmood still evokes listeners into falling in love with his music, each and every time they listen to his songs.
With looks that could give the top heroes a run for their money and a voice that made music directors queue up for him Talat Mahmood had everything going right for him, right from the time he started out in the world of films and popular music in the 1930s, not in Bombay but in distant Calcutta, not as Talat Mahmood but as Tapan Kumar.
Kamal Das Gupta, the top line music director of those days in Calcutta took him on as his protégée and trained him finely in performing a film song or a light modern song. His Bengali records in his pseudonym Tapan Kumar became chart-busting hits in Bengal and rest of India. He was singing in Bengali, Hindi and Urdu languages.  Most of these were non-film songs, or what is referred to as private songs, adhunik geeti or light modern songs. The ghazal Tasveer teri dil mera behla na sakegi, ye teri tarah mujh se to sharma na sakegi (written by Saiyyad Faiyyaz Hashmi) was a resounding hit and pitchforked him into the national recognition in 1944. The ghazal remained a hit for many years to come.
On this day of 24th February, allow me to pay a tribute to the velvet voiced romantic, Talat Mahmood, through some of his eternal Hindi film songs and ghazals that our generation is still in love with. In another tribute later, I will explore the films he worked in as hero.
Anil Biswas
Music director Anil Biswas had told me that on a couple of his visits to Calcutta he had asked Talat to come to Bombay and sing for main stream Hindi cinema. That happened in later half of 1949 and Anil Biswas launched Talat, this time in his original name, with grandeur in Arzoo, released in 1950. The song on 78 rpm disc number N 36129 written by Majrooh Sultanpuri was, Ae dil mujhee aisi jagah le chal jahan koi na ho, apna paraya meherbaan, naa-meherbaan koi na ho.
Arzoo, produced by Hiten Chowdhury and directed by Shahid Lateef, was a big budget film with a hit star cast. The actors, Dilip Kumar and Kamini Kaushal were popular as on screen and off screen lovers. They had just given back to back hits in Nadiya Ke Paar, Shaheed and Shabnam. The only solo filmed on the hero was given to Talat and as planned, it caught the wings of fire and brought Talat to the forefront.
In this period, from 1946 onwards Mukesh had emerged as the highest paid male singer in Hindi films. This has been confirmed to me by Anil Biswas himself and also by director/producer Sarvottam Badami.  Rafi had already 'arrived' but was yet to become lead player.
Let me recount an incident Anil Biswas had told me. Producer DD Kashyap had almost completed the schedules for his film Aaram (released 1951) starring again a big star cast of Dev Anand, Madhubala and Prem Nath. Mukesh had recorded his solo, Ae jaane jigar dil mein samaane aaja, and there was no other male song planned for lead actors. Anil da insisted on a new song in the film by Talat to which Kashyap reluctantly agreed, but Anil da also wanted equal payment for Talat (as was paid to Mukesh).
Now trouble started, the producer was really wary of this. As a solution, Anil da suggested Talat not only record the song but also enact it on screen as singing in a party scene, but the fee had to be as demanded. This brought super confidence in Talat and by the year 1952 he was the top paid male singer in the industry. Listen to this phenomenal song from Aaram penned by Rajendra Krishna as my first choice in this tribute.
Shukriya ae pyar tera shukriya ( Aaram , 1951) – Anil Biswas / Rajinder Krishan / Talat Mahmood.
Each and every time I would mention Talat in my talks with Anil da, he would take his squeezed right hand fingers to his lips and give a flying kiss. All through maintaining that there is no parallel to Talat in Indian film songs.  During the Anil Biswas tribute in Bangalore by Vintage Hindi Music Lovers Association, I had the good fortune to speak to Talat four times over phone. Last time with Anil da sitting by my side and he grabbed the phone to talk to his favourite singer. I overheard a conversation filled with nothing but affection.
From one Talat appreciator to another, music director Ghulam Mohammed would prefer Talat as a singer if the song was ever a romantic number or a ghazal.
We can hear Talat sing for Ghulam Mohammed in films such as:
Naazneen (1951)
– Chandni raaton mein jis dum
Ajeeb Ladki (1952)
– Ik bewafaa ko dil ka sahara samajh liya
Sheesha (1952)
– Kisi ko banana kisi ko mitana
Dil-e-Nadan (1953)
– Zindagi dene wale sun teri duniya se dil bhar gaya
– Jo khushi se chot kahye wof jigar kahan se laaun
– Mohabbat ki dhun beqararon se puchho
Mirza Ghalib (1954)
– Dil-e-nadan tujhe huwa kya hai
– Ishq mujhko nahin vehshat hi sahi
– Phir mujhe deeda-e-tar yaad aaya
Maalik (1958)
– Man dheere dheere gaye re maloom nahin kyun
– Zindagi ki qasam ho chuke unke hum
When Sohrab Modi attempted to make a film on legendary poet, Ghalib he knew within himself that the best bet would be music director Ghulam Mohammed, and what an excellent job did the music director do. Each ghazal was crafted with pure love and immense depth of knowledge and is not surprisingly, remembered till today. Let us enjoy the evergreen Suraiya/Talat beauty.
Dil e nadaan tujhe huya kya hai ( Mirza Ghalib , 1954) – Ghulam Mohammed / Mirza Ghalib / Talat Mahmood and Suraiya.
C Ramchandra was never fully satisfied with any male singer and believed that he himself could deliver equally good if not better. V. Shantaram put his foot down and said when it was a matter of a ghazal, C. Ramchandra sounded too Marathi in his diction and thus only Talat could be the choice.
Here we go with the beautiful rendition by Talat to prove Shantaram right, lyrics by Noor Lucknowi from Parchhaain, 1952.
Mohabbat hi na jo samjhe wo zalim pyar kya jane ( Parchhain , 1952) – C Ramchandra / Noor Lucknavi / Talat Mahmood.
Being a true chela of Anil da, Roshan too used Talat in good measure in early years, though he settled for Rafi and Mukesh as his main male singers pretty quickly.
My pick for Roshan/Talat combination is Khwaja Ahmed Abbas' Anhonee 1952. Based on Pramathesh Barua's Adhikar, (1939 New Theatre production) it had Nargis in a double role as sisters from same father and different mothers, with Raj Kapoor in the lead. Lyrics by Satyendra Athaiya, let us enjoy this number.
Main dil hoon ik armaan bhara ( Anhonee , 1952) – Roshan / Satyendra / Talat Mahmood.
High profile Sajjad, who addressed Talat as 'Ghalat Mahmood', gave him one of his career's best ever number in Sangdil (1952). Yeh hawa yeh raat yeh chandani is an immortal delivery by Talat as it is by Sajjad.
Sangdil, produced and directed by highly respected R C Talwar (Raghbir Chand), was based on Jane Eyre and it starred Dilip Kumar with Madhubala and Shammi. Sajjad never got along with Dilip Kumar and many others which eventually lead to his scoring music to only a hand full of films, but  RC Talwar did repeat repeat Sajjad in his 1955 film, Rukhsana.
Sajjad did call for Talat to sing for him in his 1963 film Rustom Sohrab (remember, Maazandaran maazandaran).  We, the music lovers were at biggest loss as we could not get precious nuggets from Sajjad as we and he too, truly deserved. Let us relish what we have in our possession and enjoy this timeless gem.
Ye hawa ye raat ye chandani teri ik ada pe ( Sangdil , 1952) – Sajjad / Rajinder Krishan / Talat Mahmood.
The tabla maestro and the original, Allah Rakha (Quereshi) has composed music for some 40-plus Hindi films. Although his score for M. Sadiq's Sabak (1950) is outstanding but there was no Talat here. Just for the sake of nostalgia and my heart's excitement, let me mention what I love here, Keh do hamein na beqaraar kare, wo jise mera dil pyar kare and Tu yun aasman pe khada mukuraye, ke jaise kabhi dil se nikali na haye (both duets by, Surinder Kaur and Rafi) and a GM Durrani solo Ni sa ga ma pa, hai Ram ji pa ma ga re sa.
Allah Rakha Qureshi's remarkable Talat number would be from Bewafaa (1953), the Sarshar Sailani lyric, Dil matawala laakh sambhala phir bhi kisi par aa hi gaya. It also has a Lata version, a tandem that is.
Another Nargis and Raj Kapoor starrer, it had story and screenplay by Akhtar Hussain (Nargis' elder brother) directed by ML Anand, it was produced by Nargis under her banner, The Art Centre. Though listed as a 1952 film, it got released only on 20th February 1953, even though some songs were recorded as early as in 1950. Let us enjoy the song:
Dil matawala laakh sambhala ( Bewafa , 1952) – Alla Rakha Qureshi / Sarshar Sailani / Talat Mahmood.
Chitragupt, next. Being one of those under-current composers, who was 'also always there' and came out with really melodious numbers all through his career, gave a sweet duet to Talat with Lata in Tel Malish Boot Polish (1961).
In seven songs in that film there were eight playback singers. Five male singers, Talat, Rafi, Manna, Mukesh and Mahendra Kapoor and three female singers, Geeta, Lata and Kamal Barot. Sadly and wrongly, in the title credits, Talat's name was left out. Surely enough, it is only this duet that has survived the test of time and sounds good even now.
Mehlon mein rehne wali dil hai gareeb ka ( Tel Malish Boot Polish , 1961) – Chitragupta / Prem Dhawan / Talat Mahmood and Lata Mangeshkar.
Salil Chowdhury also swore by Talat. He held him as a top favourite, side by side with Mukesh. Awaaz, Ek Gaon Ki Kahani, Usne Kaha Tha, Chhaya and Prem Patra were the films they did together.
Take your pick, some of the lovely songs they did together are:
Awaaz (1956)
– Dil diwana dil mastana mane na
Ek Gaon Ki Kahani (1957)
– Jhoome re, nila amber jhoome dharti ko chume re
– Raat ne kya kya khwab dikhaye, rang bhare sau jaal bichhaye
Usne Kaha Tha (1960)
– Aha rimjhim ke ye pyare pyare geet liye
Chhaya (1961)
– Itna na mujhse tu pyar badha ke main ik badal awaara
– Ansu samajh ke kyon mujhe ankh se tumne gira diya
– Ankhon mein masti sharab ki, kali zulfon meinn raaten shabab ki
Prem Patra (1964)
– Ye mere andhere ujale na hotey agar tum na aate meri zindagi mein
– Sawan ki raaton mein aisa bhi hota hai
Very tough to pick one among these.
Itna na mujhse tu pyar badha ke main ik badal awaara ( Chhaya , 1961) – Salil Chowdhury / Rajinder Krishen / Talat Mahmood and Lata Mangeshkar
Khayyam for all practical purposes, tasted success for the first time through Talat in Footpath (1953). Music listeners became aware of his name and lauded his composition that remains popular even today.
By 1953 Talat was an established voice for Dilip Kumar and together they had given quite a few hits. Footpath was produced by Ranjit Movietone and written and directed by Zia Sarhadi. Khayyam was given an opportunity to compose the songs, yet the background score was by Timir Baran. For Khayyam it was the safest bet to ask Talat to render the song.
One of the rare occasions when two lyricists wrote a song jointly, Ali Sardar Jaffery and Majrooh Sultanpuri:
Footpath (1953)
Chaiin kaisa jo pehlu mein tu hi nahin,
Maar dale na dard-e-judai kahin
Rut hasin hai to kya, chandani hai to kya,
Chandani zulm hai aur judaai sitam,
Shaam-e-gham ki qasam,
aaj ghumgeen hain hum
Aa bhi jaa aa bhi jaa
Aaj mere sanam
What longing and expression of love that anyone ever been in love will certainly identify with.
Shaam-e-gham ki qasam ( Footpath , 1953) – Khayyam / Majrooh Sultanpuri / Talat Mahmood
Shankar Jaikishen gave many hits to Talat Mahmood. Songs from Daag (1952), Patita (1953), Shikast (1953), Boot Polish (1954), Ek Phool Char Kante (1960) and Roop Ki Rani Choron Ka Raja (1961)are all laden with Talat hits for SJ.
Hai sabse madhur woh geet (Patita , 1953) – Shankar Jaikishan / Shailendra / Talat Mahmood. This immortal melody is perhaps Shailendra's tribute to Percy Byshe Shelley's eternal lines from his ode To a Skylark – 'Our sweetest songs are those that tell of saddest thought'.
But unfortunately, following the colossal box-office disaster of the big budget Roop Ki Rani Choron Ka Raja in 1961, SJ turned away from Talat Mahmood.
Reputed producer-director Harnam Singh Rawail (HS Rawail) had signed the popular pair of Dev Anand and Waheeda Rehman and the most expensive music directors to score the music for Roop Ki Rani Choron Ka Raja. He had taken the story from Suhrid Kar and had jointly scripted the screenplay with Abrar Alvi, exploring an unusual subject based on the Makar Sankranti travel to Ganga Sagar. But nothing worked and film bombed.
A year earlier SJ had experimented with Talat on a fox trot composition in an attempt to modernize the singer and his image. From among all hits that are etched in our memory from SJ-Talat combination, please allow me to illustrate that modernisation attempt from Ek Phool Char Kante (1960), picturized on elegant Waheeda and a stiff Sunil Dutt in this Bappi Sonie directed film, lyrics by Shailendra.
Ek Phool Char Kante ( Footpath , 1960) – Shankar Jaikishen / Shailendra / Talat Mahmood and Lata Mangeshkar
With Madan Mohan, Talat had a special relationship. A composer known for his excellence in tuning ghazal and a singer known for his excellence in ghazal rendering had to share a rewarding and satisfying teaming naturally.  They worked together for 15 released films and gave numerous hits together. It was truly Sone pe Suhaga, the Talat–Madan Mohan combination. Recollect with me some songs they did together:
Madhosh (1951)
– Meri yaad mein tum na aansu bahana.na jee ko jalana, mujhe bhool jana
Ashiyaana (1952)
–  Mera qarar leja mujhe beqarar kar ja, dum bhar to pyar kar ja
– Main pagal mera manwa pagal, pagal meri preet re –
Mem Sahib (1956, with Lata)
– Kehta hai dil tum ho mere liye, mere liye
Pocketmaar (1956, with Lata)
– Ye nai nai preet hai, tu hi to mera meet hai
Chhote Babu (1957, with Lata)
– Teri chamakti ankhon ke age ye sitare kuchh bhi nahin
– Do din ki mohabbat mein hamne kuchh khoya hai kuchh paya hai
Dekh Kabira Roya (1957)
– Humse aaya na gaya tumse bulaya na gaya
Bahana (1960, with Lata)
– Teri nigahon mein teri hi baahaon mein, rehne ko jee chahata hai –
Bahana (1960)
– Bereham asman meri manziln bata hai kahan
Suhagan (1964, with Lata)
– Tumhi to meri pooja ho, tumhen dil mein basaya hai –
And then those four 'farewell' songs of Jahan Ara (1964), each a piece so precious. I wish to use this Rajendra Krishna ghazal from Jahan Ara here. Produced by actor Om Prakash, directed by Vinod Kumar and starring Bharat Bhushan and Mala Sinha. So rightly put, Talat Sahib, dil ko tadpane teri yaad chali aayi hai…
Phir wohi shaam wohi gum wohi tanhaayi hai ( Jahan Ara , 1964) – Madan Mohan / Rajinder Krishan / Talat Mahmood
Penultimate choice is of Talat songs from lesser known music director, C. Arjun. For the minimal films that he composed for, there are quite a few outstanding songs. As videos of his songs are not available, or not of quality, I will take the liberty to use audio of two of C Arjun – Talat songs, both duets and extremely well composed and rendered.
The first is Talat-Rafi duet, Gham ki andheri raat mein dil ko na beqaraar kar, yes, I was sure it will ring the bells. From Susheela (1966) with superlative lyrics by Jaan Nissar Akhtar, every word worth its weight in gold, really balanced performance by both Talat and Rafi, let us enjoy this excellent composition.
Gham ki andheri raat mein dil ko na beqaraar kar ( Susheela, 1966) – C. Arjun / Jaan Nissar Akhtar / Talat Mahmood and Mohammad Rafi
The second one is a duet of Talat and Asha from Ek Saal Pehle, yes, it was an year earlier in 1965 that this was done. Filmed on Sujit Kumar and Sayeeda Khan in the Dharam Kumar-directed low-budget film, with again superlative lyrics by Jaan Nissar Akhtar, a very sweet rendering of Nazar utha ke ye rangeen sama rahe na rahe.
Nazar utha ke ye rangeen sama rahe na rahe ( Ek Saal Pehle, 1965) – C. Arjun / Jaan Nissar Akhtar / Talat Mahmood and Asha Bhonsle
Finally, the stand alone number that can today be called the quintessential Talat Mahmood if ever. The Sachin Dev Burman immortal love expression unparalleled in cinema, in Bimal Roy's Sujata (1959), penned by Majrooh Sultanpuri, Jalte hain jiske liye.
Excellence all the way, outstanding lyrics, unparalleled composition and out of this world rendition by Talat Mahmood.
Jalte hain jiske liye ( Sujata , 1959) – SD Burman / Majrooh Sultanpuri / Talat Mahmood
In 1985 I had spoken to him, when our Vintage Hindi Music Lovers Association had invited him for Anil da's tribute function to Bangalore. But he excused himself owing to ill health. On the phone he would speak with difficulty and very slowly, even some words were muffled.
The everlasting lines that had crossed my mind were,
Main teri nazar ka suroor hoon,
tujhe yaad ho ke na yaad ho,
tere paas reh ke bhi door hoon,
tujhe yaad ho ke na yaad ho.
Koi sangeet premi kabhi bhula sakta hai bhala aapko, Talat Saheb…!
More to read
Suraiya: The Last Singing Star of Indian Cinema
Bengal's Music and Its Influence in Hindi Film Music
Main Zindagi Ka Saath Nibhata Chala Gaya – Evergreen Dev Anand
Main Kya Janoon Kya Jadoo Hai: K L Saigal's Magical Music
Build your library with some books we recommend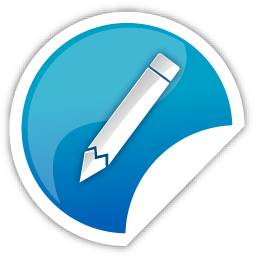 Whether you are new or veteran, you are important. Please contribute with your articles on cinema, we are looking forward for an association. Send your writings to amitava@silhouette-magazine.com
Silhouette Magazine publishes articles, reviews, critiques and interviews and other cinema-related works, artworks, photographs and other publishable material contributed by writers and critics as a friendly gesture. The opinions shared by the writers and critics are their personal opinion and does not reflect the opinion of Silhouette Magazine. Images on Silhouette Magazine are posted for the sole purpose of academic interest and to illuminate the text. The images and screen shots are the copyright of their original owners. Silhouette Magazine strives to provide attribution wherever possible. Images used in the posts have been procured from the contributors themselves, public forums, social networking sites, publicity releases, YouTube, Pixabay and Creative Commons. Please inform us if any of the images used here are copyrighted, we will pull those images down.