Tagore's Noukadubi And Rituparno's Inspiration: Interrogating Marriage And Home
The film's real power, however, lies in its ability to mould the text and serve contemporary cinematic purposes where the characters are much modernized, articulate and credible.
To appreciate Rabindranath Tagore's Noukabudi (1906) one ought to reflect on the position of women in India in late nineteenth and early twentieth century. The customs and religious mores prescribed / proscribed by conservative Brahman class often followed the dictates of Manusmriti that had come to be regarded as a guidebook to a divine code of conduct.
Although Bhramo Samaj, founded by pioneers such as Dwarakanath Tagore and Raja Rammohun Roy (1830) proposed a reformation of the overriding Brahmanism by eliminating rituals and meaningless codes of conduct, the decisive verses of Manusmriti, the epics and folklore, promulgated by patriarchy through the ages were internalized by the women where the sacrifice of Sita and devotion of Savitri fired their imagination and came to shape their role models. Following the verses of Manusmriti and its elucidations by Brahmins a woman deemed herself to be her father's property in her early days, and that of her husband after marriage.
Father protects (her) in childhood, husband protects (her) in youth, and sons protect (her) in old age. A woman cannot be left unprotected.  (MS 9.3) [1]
While verses like this reduced women to chattel, they also conferred upon the husband the god-like status of the sole protector of his wife. In a traditional social structure like this, it was thought that marriage was a permanent tie that bonded the wife to the husband at least through seven births. This forced women to bear all ill-treatment inflicted upon them.
A wife was expected to hold on to her husband for shelter and worship him and it was wrong to deviate from this professed path of adulation. Adoring another man was a sin.
Uma says in Mahabharata that a husband alone is a woman's god, her friend and her support and that there is neither support nor god like the husband for a woman. [2]
The context of Tagore's Noukadubi (1906), late nineteenth and early twentieth century India, was an age of resurgence and reformation, but was nevertheless permeated by the ideas described above. The reactionary forces of the conservative society were antagonistic to the social reformers and liberal philosophers.
Noukadubi (1906) raises questions on the very institution of prearranged marriages where marriages are arranged by elders by totally disregarding the likings and emotions of the young couple.
In the novel the love between Ramesh and his friend's sister Hemnalini takes a cruel turn as Ramesh's father summons him to his village and orders him to marry Shushila , a daughter of an unfortunate widow, whose husband had been his close friend. Ramesh refuses saying that he is committed to another but his father's persistence silences him.
After the wedding that takes place in Sushila's village, the party sets off on a boat journey back to Ramesh's village. The boat capsizes in a fierce storm where there are no survivors except Ramesh and a young bride. Mistaking her to be Shushila, Ramesh brings her to Calcutta where the duo settles in a new home.
The fact of mistaken identity gradually comes to light as Ramesh begins to understand that she is Kamala and not Sushila and that her husband is a doctor named Nalinaksha Chatterjee settled in Kashi. Ramesh does not tell Kamala the ruthless details. He puts her in a boarding school from where the news spreads that Ramesh is married and has kept Hemnalini in the dark.
Unable to handle the situation, Ramesh leaves Calcutta with Kamala asking Hemnalini to keep faith in him. When Kamala comes to know through the detailed letter where Ramesh had confessed everything to Hemnalini that the life she has been living with Ramesh was but an enormous lie, she reflects on her transgression and is left abashed. All that she had imbued of the tradition and her deep- rooted sense of devotion for no other than her husband leaves her determined to end her life by drowning herself.
She is finally put under Nalinaksha's care in his household. Knowing that Nalinaksha is her husband, Kamala turns all her devotion towards him and his widowed mother, her mother –in-law, killing the budding love she had experienced for Ramesh. The only purpose that remains in her life now is to serve Nalinaksha. Finally her identity is revealed and she is accepted into Nalinksha's household. The novel thus also puts to question the blind devotion that the social dictates of Hindu matrimony claims from the wife.
Tagore writes in the Preface to Noukadubi :
স্বামীর সম্বন্ধের নিত্যতা নিয়ে যে সংস্কার – আমাদের দেশের সাধারণ মেয়েদের মনে আছে তার মূল এত গভীর কি না যাতে অজ্ঞানজনিত প্রথম ভালোবাসার জালকে ধিক্কারের সঙ্গে সে ছিন্ন করতে পারে। কিন্তু এ-সব প্রশ্নের সর্বজনীন উত্তর সম্ভব নয়। কোনো একজন বিশেষ মেয়ের মনে সমাজের চিরকালীন সংস্কার দুর্নিবাররূপে এমন প্রবল হওয়া অসম্ভব নয় যাতে অপরিচিত স্বামীর সংবাদমাত্রেই সকল বন্ধন ছিঁড়ে তার দিকে ছুটে যেতে পারে।
[The deep-rooted belief in the permanence of bonding with the husband  —  is  so deep rootedin the mind of the common girls of our country that they can tear the unconscious ties of firstlove with a sense of shame.  But there can be no universal answer to questions like these. This traditional deep-rooted social custom in a particular girl's mind may be so profound that it is not impossible that having heard of her unfamiliar husband she can tear all familiar relations and rush towards him. ] [3]
Tagore penned Noukadubi in 1906. The story is set in 1903. Ghosh's Noukadubi takes the story forward to 1920s. It opens in the upper-class Bengali home of Annadababu where the son, a social reformer, is about to go off to England to study law and the daughter, dressed in old fashioned gorgeous sari, sings Rabindrasangeet. The furniture, the portrait, the table lamps, the piano create an ambience suitable for the enactment of Tagore's novel.
Hemnalini's (Raima Sen) embroidering and singing to herself in the opening scenes of the movie tells us plainly that Rituparno here is evoking the ambience of Charulata, and if Charulata was a fan of Bankimchandra, Hemnalini worships Tagore. Introducing Tagore as a character in his own text is a masterstroke of the director, so is the introduction of the Bhawal Sanyasi case that sets the movie in a definite time period and also carries definite parallels with the plot. Such parallels are also evoked by the reference to Shakuntala. Further, the reference to poet Michael Madhusudan Dutt serves the purpose.
The thread of the story is also connected by the two songs that function as refrains – Khelaghar bandhte legechhi and Tori aamar which point to the theme of the film where the very concept of "home", its truth and stability are put to question .
Khelaghar bandhte legechhi
When Ramesh goes to see Kamala at Nalinaskha's home after the problems are resolved, Kamala asks him, "Which family is the true one? The lie that we lived ? Or the true one ?" For it was the 'khelaghor' the make- belief home that Kamala shared with Ramesh that had been so true for her. It offered her space for the first time to express herself and her love for Ramesh.
Yet when she comes to know that she is not Ramesh's wife, that her husband is Nalinaksha Chatterjee, a doctor from Kashi, and that Ramesh had only been providing a home to a homeless and keeping the truth form her, she is totally disconcerted. All that she had imbibed of the popular Hindu tradition makes her feel mortified for having approached someone who is not her husband. Kamala decides to commit suicide out of shame. She is finally saved and placed in the household of Nalinaskha which she conceives as her true place of servitude. She serves her husband and her widowed mother-in-law until her identity is disclosed.
Noukadubi "inspired from Rabindranath Tagore" is so tailored that spectators who have not read the novel may miss the inner dilemma of Ramesh who is drawn towards Kamala for her beauty, girlishness, simplicity , marvels at the way she handles domestic duties – and at the same time has to restrain himself, for she is someone else's wife and thinks that it is his duty to search for Nalinaksha and hand her over to him, and also the inner turmoil of Kamala who feels humiliated by the aloofness that Ramesh displays and the emotional relocation she has to endure when she learns that she is Nalinaksha's wife.[4]
Tomaro osheeme
The film's real power, however, lies in its ability to mould the text and serve contemporary cinematic purposes where the characters are much modernized, articulate and credible.
In Ghosh's Noukadubi Hemnalini's father (Dhritiman) is much more self-assured and articulate than Annadababu of the novel. The relationship he shares with Hemnalini : "tor kauke mone dhoreche?" (do you love someone?) or when he says that he has brought up Hemnalini and Yogin equally without distinction, is a much modern father–daughter relationship.
He also takes the initiative of speaking to Ramesh about his marrying Hemnalini. The relationship between Yogin and Ramesh is also explored briefly but adequately before the misunderstandings brew up.
Tagore has portrayed Ramesh as wavering, feeble, who is unable to voice his opinion persistently before his father when pressed for marrying Shushila. He merely says that he is committed to someone and that it will be wrong to marry someone else. But when his father presses that it will be even worse if he does not consent to this marriage, Ramesh remains silent.
In the movie Ramesh explicitly says that a marriage within three days is absurd, and that he is engaged to another lady. When Ramesh's father introduces Shushila as sober and good homemaker Ramesh retorts –"ashikshita, grihakrme nipuna stri dorkar nei." This compelling articulation his commitment makes Ramesh more human, though much modern.
The argument his father puts forward, an expansion of the argument mentioned in the novel, is ingenious and also one of commitment – a greater commitment, that to the society, to the poor and helpless.
By eliminating Nalinaksha's brief romance with Kamala before her identity is disclosed, the appreciation that she receives form Nalinaksha's mother both for her beauty and for her qualities, the qualities extolled by patriarchy – Kamala is fair, beautiful, a good cook a good homemaker, and Nalinaksha's mother expresses her desire to have a daughter–in-law like Kamala at one point.
In short, the relationship she comes to share with Nalinaksha's mother, Rituparno intensifies the questions raised by the novel, that of the stability of the concepts of home and marriage. The film singly focuses on the negotiations that occurs in the life of a woman through, what she believed to be her marriage , that transforms her from Kamala to Shushila and then again the negotiation towards being a different Kamala by painfully eliminating her brief and happy identity as Shushila . Amongst the overlapping Tagore songs that seem to interfere into the narrative, Khelaghor and Tori Amar serve their purpose by emphasizing on the fragility and make -belief stability of marriage/home.
Anondoloke (Soundtrack)
REFERENCES
1. Web: http://www.sanskritdocuments.org/all_pdf/manusmriti.pdf the laws of Manu accessed 19.10 2011
2. The Mahabharata, Anushasana Parva 146.55 tr. Kisari Mohun Ganguli
3. Tagore Rabindranath. Noukadubi. Kamini Prakashalay, Kolkata 2002
4. In chapter VI of the novel when Kamala does not want to stay in the boarding school and holds Ramesh's hands pleading that she wants to stay with Ramesh he removes his hands and reproaches "Chi Kamala Chi" but by Chapter 36 he posts a letter to Kamala that can be regarded as his proposal.
Hope you enjoyed reading…
… we have a small favour to ask. More people are reading and supporting our creative, informative and analytical posts than ever before. And yes, we are firmly set on the path we chose when we started… our twin magazines Learning and Creativity and Silhouette Magazine (LnC-Silhouette) will be accessible to all, across the world.
We are editorially independent, not funded, supported or influenced by investors or agencies. We try to keep our content easily readable in an undisturbed interface, not swamped by advertisements and pop-ups. Our mission is to provide a platform you can call your own creative outlet and everyone from renowned authors and critics to budding bloggers, artists, teen writers and kids love to build their own space here and share with the world.
When readers like you contribute, big or small, it goes directly into funding our initiative. Your support helps us to keep striving towards making our content better. And yes, we need to build on this year after year. Support LnC-Silhouette with a little amount – and it only takes a minute. Thank you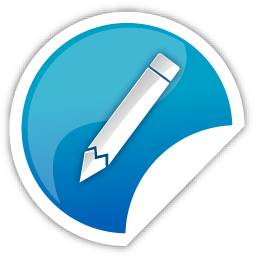 Whether you are new or veteran, you are important. Please contribute with your articles on cinema, we are looking forward for an association. Send your writings to amitava@silhouette-magazine.com
Silhouette Magazine publishes articles, reviews, critiques and interviews and other cinema-related works, artworks, photographs and other publishable material contributed by writers and critics as a friendly gesture. The opinions shared by the writers and critics are their personal opinion and does not reflect the opinion of Silhouette Magazine. Images on Silhouette Magazine are posted for the sole purpose of academic interest and to illuminate the text. The images and screen shots are the copyright of their original owners. Silhouette Magazine strives to provide attribution wherever possible. Images used in the posts have been procured from the contributors themselves, public forums, social networking sites, publicity releases, YouTube, Pixabay and Creative Commons. Please inform us if any of the images used here are copyrighted, we will pull those images down.