15 Songs of Shailendra: The Art of Simply Expressing Deepest Thoughts
Shailendra's seemingly simple lines are layered with meaning, with purpose and with the deepest thoughts, feelings, emotions and realisations. We compiled a brief list of 15 songs that give a glimpse of his massive range – encompassing songs of love and romance, songs of introspection and philosophies, songs of spiritual awakening and harsh social realities, songs of that celebrate liberation and songs that express the anguish of entrapment.
Poets specialise in certain kind of poetry – some are romantic, some metaphysical, some spiritual and some plain humorous. But when you talk of Shailendra, it is impossible to slot him into a genre, a style, a mood or a philosophy.
On the face of it, Shailendra's lyrics are simple. You don't need to dive for the dictionary every now and then when you hum his songs to search for meanings of unknown words. Simplicity is his hallmark.
But is that all there is to his poetry? Far from it. Those seemingly simple lines are layered with meaning, with purpose and with the deepest thoughts, feelings, emotions and realisations.
On Shailendra's death anniversary, we compiled a brief list of 15 songs that give a glimpse of his massive range – encompassing songs of love and romance, songs of introspection and philosophies, songs of spiritual awakening and harsh social realities, songs that celebrate liberation and songs that express the anguish of entrapment. His 17-year-career spanned an awe-inspiring spectrum of poetry and songs that connect and affect us till today.
Jeena isi ka naam hai
We start this journey with who else but Raj Kapoor. It is a curious twist of fate that Shailendra and Raj Kapoor, the two fast friends share this date for two diametrically different reasons. Shailendra left this world the day Raj Kapoor celebrates his birth anniversary. Together with Shankar Jaikishan, the duo created some of the masterpieces of Hindi film music.
When you wonder about the purpose of life, this song gently reminds you in the simplest of logic – if you can bring about a smile on a face, if you can share someone's sorrows, if you have a heart that brims with love, it is a life worth living. Raj Kapoor in his characteristic Chaplinisque style livens up this beautiful song, set to music by Shankar Jaikishan and sung by Mukesh.
Kisiki muskuraahaton pe ho nisar
Kisika dard mil sake to le udhar
Kisike vaste ho tere dil me pyar
Jeena isi ka naam hai
Kisiki muskuraahaton pe ho nisaar (Anari, 1959) Shankar Jaikishan / Mukesh


A prayer of a saddened heart
When a prayer emanates from deep within the soul, it shatters the skies. The doomed Anarkali turns to the Almighty, with a heart-wrenching, plaintive plea and yet clinging on to a ray of hope that her prayers will be heard.
Main kya doon tujhe mera sab lut chuka hai
Dua ke siva mere paas aur kya hai
It is all that she can do to save her prince.
Na dil todna dil ki duniya basaa kar
Dua kar gham-e-dil, khuda se dua kar (Anarkali, 1953) C. Ramchandra / Lata Mangeshkar
Straight from the heart
The common man on the street has a song too, and a story to tell. Shailendra's expertise in expressing the hard realities of life with tongue-in-cheek humour sparkles in this gem composed by Shankar Jaikishan. You can't help smiling at the ironical story the tramp narrates while drumming his duff.
Chhote se ghar mein garib ka beta
Main bhi hoon Ma ke nasib ka beta
Ranj-o-gham bachpan ke saathi
Aandhiyon mein jali jeevan baati
Bhookh ne hai bade pyaar se paala
Every child is the apple of his mother's eye even if he has to face storms, hunger and penury. But it's a world that protects the rich and the influential. So remember to follow the rules laid out for the ordinary man or you could be at the receiving end of a ruthless system.
Gham se abhi aazad nahi main,
Khush hoon magar aabad nahi main
Manzil mere paas khadi hai,
Paanv me lekin bedi padi hai
Taang adaata hai daulat wala
Who else but Shailendra could paint such a stark picture of the wide chasm between the 'haves' and the 'have-nots' in the simplest of words.
Dil ka haal sune dilwala, seedhi si baat na mirch masala (Shree 420, 1955) Shankar Jaikishan / Shailendra
When Nature celebrates love
Sketching vivid imagery with words was Shailendra's forte. And here he paints the picture of a starry night, when two lonesome lovers enjoy their togetherness beside the river and the gentle breeze is their only companion.
Yeh raatein yeh mausam nadi ka kinara yeh chanchal hawa (Dilli Ka Thug, 1958) Ravi / Kishore Kumar and Asha Bhosle
Love is… the world in its entirety
What happens when you finally find the love of your life? You feel you've got everything you could hope for from this world. Simple.
Mujhko tum jo mile, yeh jahaan mil gaya
Hemant Kumar and Geeta Dutt got together for some great duets not only in Hindi but also in Bangla and this one surely is one of the best of their repertoire together. Composed by Geeta Dutt's brother Mukul Roy, this song is steeped in the Bengal style of music – soft, serene, sugar-coated. Geeta Dutt's sweetness is perfectly matched with Hemant Kumar's deep romanticism. When Hemant Kumar begins the song with a spontaneous humming, it immediately sets the mood of something leisurely and melodious. Shailendra's lyrics make every lover's heart do a hop and skip.
Mujhko tum jo mile (Detective, 1958) Mukul Roy / Shailendra / Geeta Dutt and Hemant Kumar
Dreams
Hrishikesh Mukherjee's Anuradha explored the dreams, aspirations, emotions and despair of a successful singer-dancer who quits her flourishing career to choose to be the wife of a committed doctor, trying her best to adjust to a life of loneliness and boredom in a village.
Jaane kaise sapnon mein kho gayi ankhiyan,
main to hoon jaagi mori so gayi ankhiyan
This song, set to an excellent music score by Pandit Ravi Shankar beautifully captures the dreams of a young woman in love – playful, happy, hopeful and lost in her own sweet world.
Jaane kaise sapnon mein kho gayi ankhiyan (Anuradha, 1960) Pandit Ravi Shankar / Lata Mangeshkar
Wistful wishes to relive those golden days
Don't we all wish to relive some of our golden days – of childhood, of youth, of love and romance, of being with friends and family, of delightful memories and precious dreams? All of us would relate to this song in our own individual ways – wistfully wishing if only those times could return just once.
Koi lauta de mere beete huye din,
beete huye din wo mere pyare palchhin
Koi lauta de mere beete huye din (Door Gagan Ki Chhaon Mein, 1964) Kishore Kumar / Kishore Kumar
The World and Me
The quintessential existential question – who do I listen to? The world sings a different tune. My heart sings quite another. And caught in this dilemma, it becomes a question of choice – of resolve, of decisions, of knowing one's own self, of listening to one's inner voice or the racket outside.
Anil Biswas, in his swan song, created an everlasting ghazal, giving full justice to this introspective poetry by Shailendra. It's a song of every individual – who has the courage of conviction to make a choice.
Kuchh aur zamana kehta hai
kuchh aur hai zid mere dil ki
Main baat zamaane ki manoon
Ya baat sunoon apne dil ki
Kuchh aur zamana kehta hai (Chhoti Chhoti Batein, 1965) Anil Biswas / Meena Kapoor
In Search
It's a realisation that dawns slowly. But there comes a time when you realise you came alone and you will leave alone. Shailendra's lyrics encapsulate the ultimate truth of life, sketching the path each individual must trudge. Alone.
Kehte hain gyani,
duniya hai faani,
pani pe likhi likhayi
hai sabki dekhi,
hai sabki jaani,
haath kisike na aayi
kuchh tera na mera
Musafir jayega kahaan
Wahaan kaun hai tera (Guide, 1965) S D Burman / S D Burman
Liberation
How do you portray a sudden ecstatic realization of freedom, a release that lets you take flight as you wish too with no strings pulling you back? In a masterstroke of song usage, Shailendra's lyrics set to tune by SD Burman and rendered by Lata Mangeshkar created a song that uplifts every woman's heart till today for sheer buoyancy.
This song that came to be known as the "first feminist song of Hindi cinema" threw the spotlight on a woman's struggle to break out on her own and give wings to her dreams – at a time when no one had heard of 'empowered women'. And in a daring experiment, SD Burman started the song not from the mukhda but from the antara – Kaanton se kheenchke yeh aanchal.
Aaj phir jeene ki tamanna hai (Guide, 1965) S D Burman / Lata Mangeshkar
An Ode to the Uparwallah
An ode to the beloved camouflaged in a 'prayer' to the "uparwallah" – a delightful double meaning! It required the genius of Shailendra to write lyrics that would sound innocuous enough to resemble a plaintive prayer and yet serve as a veiled love song to Dev Anand's lady love Waheeda Rehman perched right above on the bunk overhead! Can you blame her parents for mistaking their co-passenger as a devotional singer lost in his world of prayers?
Even we sigh at times and hum this line as a wistful question to the Almighty and smile the next moment when we remember the situation it has been used in! When master craftsmen such as Vijay Anand, SD Burman, Shailendra, Dev Anand and Rafi get together, their creation connects generations through. Notice the use of the flute to replicate a tuneful train signal. Masterpiece in entirety!
Apni to har aah ik toofan hai, upar wala jaan kar anjaan hai (Kala Bazar, 1960) S D Burman / Mohd Rafi
Every bride's cry
Shailendra was very fond of his children, a doting father to his daughters. In this song, Shailendra expresses the anguish every bride feels when she is destined to be far away from her home she has known to be her own since birth. A daughter's heart cries out to her father to send her brother to take her home. It's a song that makes tears well up in the eyes and get a lump in the throat every time you hear it.
Bairan jawaani ne chheene khilone
aur meri gudiya churayi
Babul thii main tere naazon ki paali
Phir kyun huyi main parayi
Shailendra's razor-sharp lyrics poignantly express the agony of the girl who suddenly finds herself becoming a stranger to the family which once nurtured and cherished her with unconditional love. SD Burman's soulful music coupled with Asha Bhosle's expressive singing make this song one of the most evocative songs of Hindi film music.
Ab ke baras bhej bhaiya ko babul (Bandini, 1963) S.D. Burman / Asha Bhosle
Alone
Teesri Kasam, Shailendra's dream project had songs that were rooted to the soil of the rustic hinterland of Bihar. Using the folk dialect, Shailendra delved into a range of emotions – from the fluffy Paan khaaye sainyya hamaro to the philosophical Duniya banane wale kya tere mann mein samaai, kaahe ko duniya banai; from the gentle reminder of Sajan re jhooth mat bolo, Khuda ke paas jaana hai to the spirited Chalat musafir moh liya re pinjre wali muniya.
But we picked this lonesome number for the sheer dexterity with which Shailendra delves into an anguished woman's heart. The imagery is so vivid, you cannot help being touched by her pain of being left childless and abandoned with nothing to look forward to.
Sooni sej gode mori sooni,
marm na jaane koye
Chhatapat tadpe ek bichari mamata aansu roye
Na koi is paar hamara, na koi us paar hamara
Karamava bairi ho gaye hamaar
Sajanwa bairi ho gaye hamaar (Teesri Kasam, 1966) Shankar Jaikishan / Mukesh
Dramatic irony
Hindi film music has this unusual genre of dramatic irony songs where the song is sung only for a particular person amid a crowd of people who are blissfully unaware of the communication that is happening between two characters. As the audience, we know. The characters on the periphery have no clue.
Ajeeb daatan hai yeh is one of the brightest and most beautiful examples of dramatic irony songs. Shailendra's lyrics speak of Meena Kumari's quiet pain at seeing the one she loved now married to someone else. She sings only for Raj Kumar and he knows it. Her friends merrily hum along, enjoying their picnic. It's a love song, it's a song of broken trust.
Kisika pyaar leke tum,
naya jahaan basaaoge
Yeh shaam jab bhee aayegee,
tum humko yad aaoge
Ajeeb daastan hai yeh, kahaan shuru kahaan khatam (Dil Apna Aur Preet Parai, 1960) Shankar Jaikishan / Lata Mangeshkar
Leave behind your footsteps on the sands of time
As an endnote, let us go back to one of his earliest films – Bimal Roy's Do Bigha Zameen. What Shailendra wrote in the garb of a 'palli geeti' or farmer's song from rustic eastern India was prophetic. He perhaps knew that he is destined to create poetry that will withstand the test of time – songs that will continue to sparkle in the hearts of music lovers because they speak of universal values, everyday experiences and ultimate truths.
And they connect. They make the listener feel – 'Now how did he know this is exactly what I wanted to say but could never find the right words!'
Well, the songs are about us. Simple.
Apni kahaani chhod ja
Kuchh to nishani chhod ja
Kaun kahe is ore tu phir aaye na aaye
Dharti kahe pukar ke beej bichha le pyar ke (Do Bigha Zameen, 1953) Salil Chowdhury / Manna Dey
https://learningandcreativity.com/silhouette/shailendra/
Hope you enjoyed reading…
… we have a small favour to ask. More people are reading and supporting our creative, informative and analytical posts than ever before. And yes, we are firmly set on the path we chose when we started… our twin magazines Learning and Creativity and Silhouette Magazine (LnC-Silhouette) will be accessible to all, across the world.
We are editorially independent, not funded, supported or influenced by investors or agencies. We try to keep our content easily readable in an undisturbed interface, not swamped by advertisements and pop-ups. Our mission is to provide a platform you can call your own creative outlet and everyone from renowned authors and critics to budding bloggers, artists, teen writers and kids love to build their own space here and share with the world.
When readers like you contribute, big or small, it goes directly into funding our initiative. Your support helps us to keep striving towards making our content better. And yes, we need to build on this year after year. Support LnC-Silhouette with a little amount – and it only takes a minute. Thank you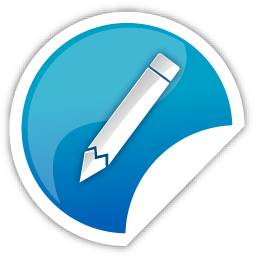 Whether you are new or veteran, you are important. Please contribute with your articles on cinema, we are looking forward for an association. Send your writings to amitava@silhouette-magazine.com
Silhouette Magazine publishes articles, reviews, critiques and interviews and other cinema-related works, artworks, photographs and other publishable material contributed by writers and critics as a friendly gesture. The opinions shared by the writers and critics are their personal opinion and does not reflect the opinion of Silhouette Magazine. Images on Silhouette Magazine are posted for the sole purpose of academic interest and to illuminate the text. The images and screen shots are the copyright of their original owners. Silhouette Magazine strives to provide attribution wherever possible. Images used in the posts have been procured from the contributors themselves, public forums, social networking sites, publicity releases, YouTube, Pixabay and Creative Commons. Please inform us if any of the images used here are copyrighted, we will pull those images down.