Tere Mere Sapne Ab Ek Rang Hain – Eternal Melodies of SD Burman-Rafi
"Rafi, mild, humble and a true saint that he was, once said, what he learnt from SD Burman during those days, he applied to his singing all his life. It was a changed Rafi, from Pyaasa onwards. The next immediate impact of the change was audible in Nau Do Gyarah songs."
Remembering SD Burman with the evergreen melodies he gave to the one and only Mohammad Rafi, we pay a special tribute to music maestro whose music continues to enthrall generations.
Forty years ago the Crown Prince of Tripura who gave up his claim to royal inheritance for his love for music, passed away. Known to the Hindi film world as Sachin Dev Burman or SD Burman and to us who grew up listening to his Bengali songs as 'Sachin Karta', the maestro's magic continues to charm music lovers across generations. Today, let us remember some of his everlasting compositions expressed through the immortal voice of Mohammed Rafi.
With Do Bhai in 1947 SD Burman made use of Rafi for the first time in Duniya mein meri aaj andhera hi andhera. But for the next ten years they came together for only 7 more songs. In comparison, Kishore had become SD Burman's regular choice after 1951 with Pyar, Bahar and Baazi. Hemant Kumar came in from Sazaa and Jaal in 1952. Talat Mahmood also became a Burman regular from 1951 with Buzdil and Bahar. Mukesh had already sung in Vidya (1948) and the next year in Shabnam. But, to think that Rafi who had become a top name from Naushad's trend-setting Baiju Bawra onwards in 1951, why was he not getting more songs from Burman?
The Bengali music directors in Hindi film industry did not typically choose Rafi for their songs. Rafi's was a pure and boisterous Punjab voice and succeeded greatly with the Punjab music directors such as Husnlal Bhagatram, O P Nayyar (majorly), Hansraj Behl, S Mohinder, Shyam Sunder, among others.  Naushad's classical compositions and folk from UP and Bihar suited Rafi's voice perfectly.
The Bengal brigade on the other hand preferred softer voices. Anil Biswas' non-preference of Rafi has been documented and much discussed. He picked Talat Mahmood and Mukesh mostly as Talat was already successful in Bengal as Tapan Kumar singing Bengali and Hindi songs and Mukesh was trained by Anil Biswas and Ashok Ghosh, brother of renowned flautist Pannalal Ghosh. (Anil Da's sister Parul Ghosh, a noted singer herself was the wife of Pannalal Ghosh). Salil Chowdhury had told to me in a one-on-one chat that he did not prefer Rafi. Hemant Kumar had a liking for Rafi but used his vocals much later in his films. During my over one hundred hours spent with Anil Biswas, I tried to figure out the reality and reason behind all this.
Anil Da had explained to me that his own soft compositions were not suited to Rafi's "Punjabi style of singing". This was true with other Bengali composers as well. For Do Raha (1952), Anil Da had recorded two songs with Rafi. But after the recording was done, he scrapped them and had Talat re-do the songs as Rafi's rendition did not appeal to him at all. But, added Anil Da, in 1956 Rafi was summoned to sing the Heer songs for him. That Rafi had turned into a class singer was owing to the training provided by SD Burman. And this is how Anil Da narrated the story behind it all to me:
For approximately five years, from 1954 to 1959, Anil da and Sachin Dev Burman would meet for morning walks almost each day. They were acquainted with each other earlier in Calcutta too in the mid-thirties, before they had both landed in Bombay. Anil Da was a senior by ten years to Burman Dada in the Bombay film world.  During these walks they would discuss the movies, producers, singers, music and anything under the morning sky that came up.
During one such walk, SD Burman informed Anil Da that Guru Dutt had asked him to provide music for his Pyaasa and wanted Rafi to sing the songs. The reason was Rafi was Guru Dutt's voice in Aar Paar and Mr. & Mrs. 55 and the music of both films were huge hits. The public identified Rafi's voice with Guru Dutt. SD Burman was aware that Pyaasa was a very sensitive film, different from run-of-the-mill and extremely dear to Guru Dutt.  Although SD Burman wanted to use Hemant Kumar, Talat Mahmood and if need be, Manna Dey for the playback, Guru Dutt had requested him to try out Rafi before finalizing, for he knew Dada Burman would not compromise on the quality of composition and it's delivery ever.
Thus Rafi was asked to come to SD Burman's house for rehearsals. He watched Geeta Dutt and Hemant Kumar being rehearsed for their parts. Geeta's Aaj sajan moge ang laga lo janam safal  ho jaye, was finalised and recorded, so was Hemant's Jaane woh kaise log the jinke pyar ko pyar mila.
Even though Rafi had recorded 8 songs with SD Burman in the last ten years, but this was a different atmosphere now. Three hours was allotted for practice each day. The first song rehearsed was the duet with Geeta Dutt, Hum aap ki ankhon mein is dil ko basa den toh. It was to Rafi's credit that he really worked the hardest in learning from SD Burman the finer nuances of a song's delivery. (SD Burman, one must not forget, was a hugely popular singer in his native Bengali language songs and each year was creating more and more chartbusters.)
Hum aap ki ankhon mein is dil ko basa den to (Pyaasa, 1957) – SD Burman / Sahir Ludhianvi / Geeta Dutt and Rafi
The recording of the duet was accomplished. Two days later, when the recorded version came to SD Burman on a spool, he made Rafi sit and listen to it intently, asking him to pay attention to Geeta's singing and point out where she had made mistakes. After listening to it for two or three times, Rafi fell at SD Burman's feet and said, he knew exactly where he had faltered and promised it would never happen again. SD Burman drew him into an embrace and blessed him. The real training was now complete and SD Burman was ready to start with Yeh mehlon yeh takhton yeh taazon ki duniya.
Rafi, mild, humble and a true saint that he was, once said, what he learnt from SD Burman during those days, he applied to his singing all his life. It was a changed Rafi, from Pyaasa onwards. The next immediate impact of the change was audible in Nau Do Gyarah songs.
Anil Da insisted that now Rafi was a real singer to reckon with and thus recorded three Heer songs with him. That Heer released earlier than Pyaasa is a different story.
The way was paved for Rafi to play a major role in SD Burman's recording room from now onwards. Rafi was versatile and being natural was his advantage. He was learning from all and quickly adapting and improving. He was not demanding, he was courteous and soft and humble.  His exposure to all variety of composers from all over helped him learn well.
As a remembrance of the maestro SD Burman and the legendary Rafi Sahab, allow me to pick a few gems of SD Burman-Rafi and drive home their beauty:
Aaja panchhi akela hai, ho-o o soja nindiya ki bela hai (Nau Do Gyarah, 1957) – Majrooh Sultanpuri / Rafi with Asha Bhonsle
My first pick is the duet with Asha from Nau Do Gyarah, 1957 (written by Majrooh Sultanpuri), Aaja panchhi akela hai, ho-o o soja nindiya ki bela hai. How effortlessly now Rafi becomes the romantic voice of Dev Anand, as if declaring to earlier voices of Talat and Hemant that he had arrived. Listen and enjoy the evergreen duet where one can easily find a different Rafi from his earlier years.
As Majrooh Sahab had remarked in an interview to me, "Rafi would rehearse and train with him (SD Burman) for hours. He used to say, he (Dada) is a University of music. Whatever you learn here proves to be very useful in every recording. He used to respect Dada a lot. Dada also was very fond of Rafi."
Achha ji main haari chalo maan jao na (Kala Pani, 1958) – Majrooh Sultanpuri / Rafi with Asha Bhonsle
Kala Pani, 1958 next. The territory that was defined for Kishore on Dev through songs like, De bhi chuke hum dil nazarana (Jaal) and Hemant through Dil ki umangen hain jawan (Munimjee) now was created for Rafi as well, and with what stupendous impact.
The duet then with Asha and you have one of the best known roothna-manana songs of Hindi film music. Lovely fit of a 100% on the shot scenes and delivered song. Rafi was gaining mastery.
Dekhi zamane ki yaari, bichhade sabhi baari baari (Kagaz Ke Phool, 1958) – lyrics by Kaifi Azmi
This gem from Kagaz Ke Phool must have made Guru Dutt happy and Rafi proud. This was the culmination of that intensive training.  Exceptional lyrics by Kaifi, excellent composition by SD Burman and equally excellent delivery by Rafi.
One can say this is in direct competition with Geeta Dutt once again, in the sense that, Geeta's Waqt ne kiya kya haseen sitam gained immense popularity then. It remains just as popular even today, gaining a cult classic status now.
But, in it is intricacies, the ups and downs, the tonal variations, the very mood and the delivery, Rafi's Dekhi zamane ki yaari, bichhade sabhi baari baari is no less in any measure. It is very much the blood line of the theme of the film. Dada Burman could not have created this without his trusted Rafi.
Saathi na koi manzil, diya hai na koi mehfil (Bambai Ka Babu, 1960) – lyrics by Majrooh Sultanpuri
Majrooh's Bambai Ka Babu (1960) has got to be mentioned when you talk of SD Burman and Rafi. Saathi na koi manzil, diya hai na koi mehfil – restrained, melodious and sensuous singing by Rafi leaves a listener desiring for more.
Shot in the misty moors with a melancholic Dev Anand singing to himself and unaware of a surprised Suchitra Sen following him through the foliage, this song touches the listener and creates a mood, wherever and whenever you listen to it.
Comfortable with Bengali connections, the super star of Bengal, Suchitra Sen had arrived in Bombay to do Bimal Roy's Paro for Devdas. Once in Bombay, she signed Sashadhar Mukherji's Champakali and Shankar Mukherji's Sarhad.
Dev Anand, her co-star in Sarhad, roped her in for Bambai Ka Babu. This, after Waheeda had walked out owing to her differences with director Raj Khosla.  The entire credit of delivering an absolute sterling performance to leave a legacy behind, goes to Suchitra. It remains unparalleled. See the film for Suchitra, if you have not done so yet and of course for Dada Burman's excellent music.
Khoya khoya chand, khula aasman (Kala Bazar, 1960) – lyrics by Shailendra
And again, whenever there will be a mention of SD Burman and Rafi, Khoya khoya chand, khula aasman will have to come up. Immortal creation by Rafi and SD Burman, exceptional handling of variations in the verses and great spirit to the song.
Shailendra wrote this number for Kala Bazar. Notice how he effortlessly takes the cosmos with him. Only a person purely in love can think so.
Taare chale nazaare chale
sang sang mere woh saare chale
charo taraf ishare chale
kisi ke toh ho jao
Chupke se mile pyase pyase kuchh hum, kuchh tum (Manzil, 1960) – Majrooh Sultanpuri / Rafi with Geeta Dutt
The unique duet combining recitation and singing gave Rafi a chance to match up to Geeta again, in Manzil (1960) for Majrooh's Chupke se mile pyase pyase kuchh hum, kuchh tum. Geeta could give sleepless nights to any competition owing to her sincere and hearty rendition with dedicated emotions. Rafi matches really well here.
Debu Chakraborty, the tabla player, who worked closely with SD Burman, RD Burman and Geeta Dutt was witness to SD Burman's affection for Geeta Dutt and the huge respect she had for her mentor. He told me in a recent interview, "Sachin Karta (we used to call him Karta) loved Geeta's voice a lot. The day Geeta Dutt passed away, Sachin Karta was crying, 'Geeta, tui chole geli' . I was there. SD Burman was a simple man, rooted to the soil. That is why he liked Geeta so much. Both of them enjoyed their paan. Burman Dada would say, 'Geeta, paan aanchhos? Ekta paan de aamare'." (Geeta, have you brought paan? Give me one)
Nache man mora magan, tik da dhiki dhiki (Meri Surat Teri Ankhen, 1963) – lyrics by Shailendra
My seventh selection is from Meri Surat Teri Ankhen (1963), lyrics by Shailendra, Nache man mora magan, tik da dhiki dhiki. In his biography, Manna Dey mentions practicing this number with SD Burman when he was composing it. As it was a classical based one he presumed that it would be his delivery. But SD Burman said, "No, I have another one for you, not this. This can be delivered by one and only singer, the one that lives in Bandra, you will need to rehearse it with him, yes, it is Rafi."
What confidence the maestro had in his Rafi and what befitting rendition has been given by the one and only, Rafi. Manna Dey was given the equally immortal Poochho na kaise maine rain bitai by Burman Dada.
Dil ka bhanwar kare pukar (Tere Ghar Ke Saamne, 1963) – Hasrat Jaipuri / Rafi
Can one skip Tere Ghar Ke Saamne? Dil ka bhanwar kare pukar or his two duets with Lata, Tere ghar ke saamne ik ghar basaunga, or Tu kaha ye bata is andheri raat mein or that delicate Dekho rootha na karo – take your pick. All superb deliveries, exceptional compositions and a delight to watch on screen. Rafi had now become Dev's voice exclusively. (All lyrics by Hasrat Jaipuri).
V K Murthy, Guru Dutt's ace cameraman and winner of prestigious Dada Saheb Phalke Award, in one of his chats with me, said that all around the film watching world and specially in UK and France, when cinema students ask him about his famous light beam shot in Kagaz Ke Phool, they also invariably ask him about how he had shot the Tere Ghar Ke Saamne  song Dil ka Bhanwar in the Qutub Minar. He always had to laugh it off saying there were other good cinematographers in India as well, as this was not his work.
But, yes this song has got noticed the world over as extremely well imagined and directed song by Vijay Anand and shot by V Ratra, partly on location and partly in the studio. Ratra was a regular in Navketan films and was also a cousin of the Anand Brothers. Any and every song picturization of Vijay Anand, all through his career are lessons for any movie maker and choreographer. As it said, they don't make it like that anymore.
Din dhal jaaye (Guide, 1965) – Hasrat Jaipuri wrote the first two lines which were retained and Shailendra completed the song 
Benazir's 'Dil mein ik jaane tamanna ne jagah pai hai', Kaise Kahoon's 'Zindagi tu jhoom le zara' and Ziddi's 'Janu kya mera dil ab kahan kho gaya' are all timeless Rafi songs for SD Burman in the year 1964. Yet, the next has to be from Guide (1965). Three exceptional solos, Din dhal jaye hai, raat na jaye, Kya se kya ho gaya and Tere mere sapne ab ek rang hain make it very tough to pick one favourite.  All equally lovely songs by Shailendra.
Recalled Debu Chakraborty, "Karta was a real bhola person. He could sit under a tree and sing. And he wouldn't like being disturbed when he was singing. He would shoo the person away. In the song 'Kaanton se kheench ke yeh aanchal' I was playing the dholak at the recording. He looked around for me. When he spotted me, he yelled, "Ki kortasos tui?" (What are you doing) Everywhere, at home or outside, he would use his own dialect.
I muttered, 'Dada, aami dholak…' Karta retorted, 'Ke koise tore dholak bajabar jonne. Eikhane gaan ta te break aachhe na? Duff baaja, oikhan theke duff ta aashbe.' (Who told you to play the dholak. Notice this break in the song? Play the duff…the duff will come in from here). He used to improvise like this in the recordings."
Palkon ke peechhe se kya tumne keh dala phir se to farmana (Talash, 1969) – Majrooh Sultanpuri / Rafi and Lata
Though Kishore became popular through the songs of Aradhana (1969), I simply love the sweet, romantic melody Gunguna rahe hain bhanware, by Rafi and Asha. But, my next pick is from Talaash. Majrooh's Palkon ke peechhe se kya tumne keh dala phir se to farmana. That soothing and teasing hummmmm by Rafi is the real alankaar.
As Majrooh Sahab shared in the interview, "Talash was a film we were working on together. There was a duet in it of Rafi Sahab and Lata ji –'Palkon ke peechhe se kya tumne keh daala phir se to farmaana'. In that song, there is a bit of humming by Rafi Sahab… he starts his with a "hmmmmm" before his line begins. So many times that humming was tried and every time how Rafi is supposed to sing it – four days were spent on perfecting this (humming) alone. He used to pay huge attention to perfection."
Yeh dil diwana hai (Ishq Par Zor Nahin, 1970) – Anand Bakshi / Rafi and Lata
Music collector, dancer, journalist, VAK Ranga Rao once narrated an incident to me. He visited the music room of Ilayaraja one day and noticed a framed picture of SD Burman hanging solitarily on the wall. On asking about it, the genius from the South said any amount of salutations are not enough for someone who can create Yeh dil diwana hai dil to diwana hai. He is truly a Guru for all of us.
Anand Bakshi had met Dada Burman way back in early sixties with his poem, Yeh dil diwana hai. Dada liked it and assured him that they will work together. When Ramesh Saigal approached Dada to score for his film, Dada suggested Bakshi as the lyricist.
The film, Ishq Par Zor Nahin, took a long time to get completed. First the story line was plucked and made into Shola Aur Shabnam. The irony being that both the films had Dharmendra in the same role. Then the colour negatives were very expensive and difficult to import those days. Saigal had perceived Sadhna's beauty as never shown before and it had to be in colour. To compound problems the beautiful heroine Sadhna developed eye problems. Thus the project kept getting delayed and so did the association of Dada Burman with Anand Bakshi. But the song Yeh dil diwana hai finally did happen and has remained immortal.
Mera man tera pyaasa, mera man tera (Gambler, 1971) – lyrics by Neeraj
My final number, twelfth one for today is from Gambler (1971). These were the times when Kishore Kumar was topping popularity charts and had established himself as Dev Anand's voice again. But SD Burman brought in Rafi to deliver this soothing, soft, romantic, one and only Rafi number.
Somehow, this song always reminds me of the Teen Deviyan number, Aise to na dekho, ke humko nasha ho jaye. There is an uncanny connection, cannot explain though. Well, it is outstanding and a beautiful song. Enjoy it and let me take your leave for today. Phir Milenge.
Some pictures used in this article are courtesy SMM Ausaja, some are sourced from sdburman.net and the Internet. 
More to read on Dada Burman
The Incomparable Music Of S D Burman Transcends Generations
'Bade Achchhe Din Thhe, Bade Pyare Saathi, Aur Guni Bhi' – In Conversation with Majrooh Sultanpuri
'The Music Director Knows which Voice would do Full Justice to his Composition' – In Conversation with Hemant Kumar
Geeta Dutt – The Skylark Who Sang From The Heart
Rahe Na Rahe Hum: 'Mahanayika' Suchitra Sen's Aura Lingers On…
Hope you enjoyed reading…
… we have a small favour to ask. More people are reading and supporting our creative, informative and analytical posts than ever before. And yes, we are firmly set on the path we chose when we started… our twin magazines Learning and Creativity and Silhouette Magazine (LnC-Silhouette) will be accessible to all, across the world.
We are editorially independent, not funded, supported or influenced by investors or agencies. We try to keep our content easily readable in an undisturbed interface, not swamped by advertisements and pop-ups. Our mission is to provide a platform you can call your own creative outlet and everyone from renowned authors and critics to budding bloggers, artists, teen writers and kids love to build their own space here and share with the world.
When readers like you contribute, big or small, it goes directly into funding our initiative. Your support helps us to keep striving towards making our content better. And yes, we need to build on this year after year. Support LnC-Silhouette with a little amount – and it only takes a minute. Thank you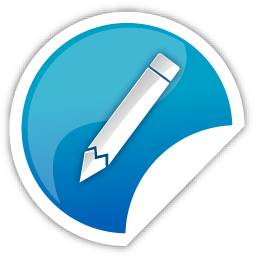 Whether you are new or veteran, you are important. Please contribute with your articles on cinema, we are looking forward for an association. Send your writings to amitava@silhouette-magazine.com
Silhouette Magazine publishes articles, reviews, critiques and interviews and other cinema-related works, artworks, photographs and other publishable material contributed by writers and critics as a friendly gesture. The opinions shared by the writers and critics are their personal opinion and does not reflect the opinion of Silhouette Magazine. Images on Silhouette Magazine are posted for the sole purpose of academic interest and to illuminate the text. The images and screen shots are the copyright of their original owners. Silhouette Magazine strives to provide attribution wherever possible. Images used in the posts have been procured from the contributors themselves, public forums, social networking sites, publicity releases, YouTube, Pixabay and Creative Commons. Please inform us if any of the images used here are copyrighted, we will pull those images down.