Aane Wala Pal Jaane Wala Hai… The Immortal Songs of RD Burman-Gulzar
In their 19 years of camaraderie that involved working together on 117 songs for some 24 films together, R D Burman and Gulzar gave a new dimension to Hindi film music. Songs that took poetry and melody to a new level, raising the bar to create benchmarks not only for the duo but also for the singers who rendered them. And of course, in the films they were used, most often they were such crucial links that you cannot imagine the films without them.
In a special tribute, Peeyush Sharma explores the eternal melodies created by one of Hindi film industry's most famous music director-lyricist team – RD Burman and Gulzar.

Musafir hoon yaaron,
Na ghar hai na thikana
Mujhe chalte jaana hai,
Bas chalte jaana
The first Gulzar – R D Burman song recorded for Parichay 1972 firmly established a partnership that would set outstanding creative milestones and raise the bar so high that it will become part of film folklore, talked about, revered and appreciated for years to come.
Their association dates back to S D Burman's Bandini in 1963, which had the first popular song written by Gulzar 'Mora gora ang lai le' for his mentor Bimal Roy, the producer and director of the film. R D Burman (fondly called Pancham) was well-established as an assistant music director with his father during those days. In fact, RD had had his first release as an independent music director in 1961 itself. The contact and their relative age group must have bonded them together for future association.
Post the success of Bandini, Gulzar became a full-fledged lyricist, but was mostly associated with other Bengali music directors like Hemant Kumar and Salil Chowdhury. For his first directorial venture, Mere Apne 1971, Gulzar was comfortable using Salil Chowdhury as his music director. It was only in 1972 that Parichay brought Gulzar and Pancham together for an incredible mix of superbly created melodies.
From this remarkable start in 1972 to practically 1991 (when Libaas was recorded) they had nineteen years of camaraderie to create history in Hindi film music. All with 117 songs for some 24 films together, they shaped the musical destiny of the film song.
With Rahul Dev Burman, one can write about similar wonders he created in his teaming with Anand Bakshi (97 films and 543 songs), or Majrooh Sultanpuri (74 films and 402 songs) or even Gulshan Bawra (31 films and 160 songs). But in this exploration, we throw the spotlight on his work with Gulzar.
By the way, for the record, in 1991 for the Bengali language film Ananda Niketan (Mamoni Films, directed by Sujit Guha) Gulzar wrote two songs in Bangla language for R D Burman – one solo by Amit Kumar and a duet by Amit Kumar and Asha Bhosle. That then, must be the last time they made a song together. Take a peek at this last work of the duo, before we move to the main story.
Ghum theke uthlo je chaand (Ananda Niketan, 1991) – Amit Kumar. One of the last two songs of the RD Burman-Gulzar duo
In among those 24 odd films that Gulzar worked with RD, he directed only nine. The rest of the films were by other directors. There is no doubt that those nine films contain absolutely masterpieces, but even the ones that Gulzar did not direct himself, most have excellent songs. One may say that the picturization might have been different or better if Gulzar had given his sensitive touch, but that is a matter of personal opinion.
Their first film together to release that did not have Gulzar donning the role of a director was Doosri Sita (1974), directed by Gogi Anand. I had already bought an EP record of the film music and was in love with the songs, specially, Lata's Din jaa rahe hain ke raaton ke saaye, apne salibe aap hi uthaye and the Asha Bhosle / Nitin Mukesh tandem Tu jahan mile mujhe, wohin mere dono jahan. The film had flopped and with some friends I had to travel to remote area to catch the film. And, what a disappointment it was seeing those lovely songs handled so poorly. But, the songs have remained ever favourites.
Click here to read The Pathbreaking Non-conformist – The Music of RD Burman – what other music maestros say about RD Burman
Recollecting the start that Gulzar had with RD one must celebrate with their Kishore gem that they bonded together with in Parichay in 1972.  But Parichay did have all excellent songs, the classical Beete na bitayi raina (Lata Mangeshkar/Bhupinder Singh), Mitwa bole meethe bain (Bhupinder Singh), and the real attractive creation – the sargam tutorial for kids Sa Re ke Sa Re GaMa ko le kar gaatey chale (Asha, Kishore, Sushma Shreshtha and others). The musical score for the Gulzar film did raise the film to another level.
Recalling the events, in her book, 'because he is…' (pub. Rupa & Co) Meghna Gulzar writes, "Their first music sitting together took place in Pancham uncle's care. He picked Gulzar (Papi, as she addresses her father) up on his way to Rajkamal Studios in Parel, where he was recording the background music for another film. On the drive, they discussed tunes and words and rhythms – Pancham uncle would beat a rhythm on the dashboard of the car, on the steering wheel, doors and even the bonnet. They reached Rajkamal Studios and Pancham uncle sent Papi off – "Go back home – or you'll disturb me in my background work." And Papi left. It was around midnight when Pancham uncle came back and woke Papi up from sleep. "Come, let's go for a drive…kuchh sunana hai. He had got a tune on an audio cassette, which they heard in the car, driving around the city in the middle of the night. Words kept being added or changed, as did the tune. It was dawn when he dropped Papi back home and the song was ready. Papi had been baptized to the R D Burman's way of working and became clear to him that this was how it was always going to be. Ironically, the song they made was for Parichay, Musafir hoon yaaron.'
Musafir hoon yaron, na ghar hai (Parichay, 1972) – Kishore Kumar
Then there were a stream of films that Gulzar directed with RD's music – Aandhi, Khushboo, Kinara and Kitab. Each song in each of these films is worth its weight in gold. Stunningly beautiful songs. RD had become very busy by this time. He had all kinds of films that he was working during these years in 1972 to 1977, sometimes composing for 18 to 20 films in one year. Amazingly, even then he did not lose out on the quality of the music, which his contemporaries could not lay a claim on. I believe, this is among the main reasons that RD has become a legend and risen to the heights he has.
Mehgna Gulzar in her book, "because he is…" writes, "Pancham uncle used to tell Papi (Gulzar), 'Whenever I compose a tune, the singer's face automatically appears before me – whether Lata ji will sing that song or Kishore Kumar or Mohammed Rafi. Sometimes when I compose a tune, your 'thobda' (slang for face) appears before me. That's when I know, I have to keep this tune aside, because you will use it in your film.'
Papi treasures this compliment, even today…. Papi has since, worked with other music directors. But no one can replace Pancham uncle, he says."
Gulzar had heard the annual Puja release song by RD in Bengali, Jete jete pathe holo deri, tai to paari ni, jete paari ni. Gulzar in an interview had said that he had asked RD to reserve this tune for him to use in a Hindi song. The result? Well, the masterpiece Tere bina zindagi se koi.
Aandhi had sterling performances by Sanjeev Kumar and the Bengal diva, Suchitra Sen. It was a film with a political slant but human relations emerged on top as in most of Gulzar films. RD provided outstanding music to match the mood. In fact, one cannot think of the film without the songs and the music.
Tere bina zindagi se koi shikwa to nahin (Aandhi, 1975) – Lata Mangeshkar and Kishore Kumar
Khushboo (1975), on the other hand, was based on Sarat Chandra's classic novel Pandit Moshay and had a mood of its own. As good and pleasing it is to watch this film, so is it to listen to its songs. Strongly woman oriented, it derived a superb performance from Hema Malini, as also from Farida Jalal and Durga Khote in support. The strong sense of dignity and self respect finds grounding so beautifully in the film for all women characters.
RD matched every frame with his creative genius, be it the playful Ghar jayegi, tar jayegi, doliyan chhad jayegi and Bechara dil kya kare, saawan jale bhadon jale (both Asha) and Kishore Kumar's evergreen melancholic number O majhi re, apna kinara nadiya ki dhara hai. But let us enjoy the quintessential Khushboo song;
Do naino mein aansu bharen hain nindiya kaise samaye (Khushboo, 1975) – Lata Mangeshkar
Kinara (1977) and Kitab (1977) were two diametrically different subjects. Hema Malini came up with yet another sterling performance in Kinara. It was a story based on a dancer's character and she was at home with it. Jeetendra, in all three films he did with Gulzar – Parichay, Khushboo and Kinara gave some of his career's best performances. The Kinara LP record came with a commentary by Gulzar running all through and it added 'chaar chaand' to the music track.
There was all sorts of experimentations in the music. The deep resonating Kishore melody Jaane kya soch kar nahin guzara, ek pal raat bhar nahin guzra is a class apart. The dance 'bol; Meethe bol bole, bole payaliya with beats and music, sung by Lata Mangeshkar, Bhupinder and Swapan Chakraborty is easily one of the best classical numbers. The poetic experimental blank verse song Ek hi khwaab kai baar dekha hai maine by Bhupinder with Hema Malini chipping in is so very romantic that at times we wonder at the beauty and poignancy of the lyrics and excellent scoring by RD. And, the famous and evergreen was that duet by Bhupinder and Lata, an outstanding concept from the great poet in Gulzar and an absolutely stunning music composition, let us enjoy, Naam gum jayega..
Naam gum jayega, chehra ye badal jayega (Kinara, 1977) – Lata Mangeshkar and Bhupinder Singh
Kitab was not a musical subject. Based on Samaresh Basu's story Pathik, it was a study into the mental frame of a young boy, disillusioned with the adult world and disappointed with his childhood at the same time. Only Gulzar could have done justice to such a sensitive subject. And the genius of RD was there loud and clear to create the impossible out of a subject void of music and song situations.
The kids' song, where the kids play and sing beating the classroom tables for rhythm, is so natural that it reminds us of our childhood days. Aa ee aa ee master ji ki aa gayi chithhi sung by the sisters, Shivangi and Padmini Kolhapuri is a class apart in its' creation. And then the RD song on the train is another masterpiece, just out of this world. That RD was way ahead and beyond his time and eternal – this one composition suffices to prove it.
Kitab deserves a special mention of a stunning performance of an underplaying study in a non-heroic role by another Bengal "Guru" Uttam Kumar. The film almost goes by without one noticing the effortless portrayal by the maestro, as attention is drawn to the kid, Master Raju, who himself did an excellent job. On my recommendation, watch the movie again, just to see how this great Bengal actor performs.
Gulzar would go down in the history of Hindi Films as the only director to have worked with two greatest Bengal legends, Suchitra Sen and Uttam Kumar and deriving superb performances from both.
Dhanno ki ankhon mein hai raat ka surma (Kinara, 1977) – R D Burman
The next three years we had Gulzar as a lyricist for many films, directed by others, such as Devata, Ghar, Golmal, Ratnadeep, Khubsoorat and Sitara. The magic of the team continued in these films as well.
Let us recollect some enthralling melodies that we got here:
Devata had two lovely Kishore-Lata duets: Chand chura kar laya hoon and Gulmohar gar tumhara naam hota. The Lata solo Main to kaare badarwa se haaree and an unusual Rafi song used in the background of the film, a superb delivery and an outstanding  composition Jab ek kazaa se guzro to, ek aur kazaa mil jaati hai.
Ratnadeep had the incredibly romantic Asha Bhosle-Kishore Kumar Kabhi kabhi sapna lagta hai. While Sitara had Thodi si zameen, thoda aasman by Lata-Bhupinder and an Asha solo Ye saaye hain, ye duniya hai among memorable songs.
But scores from both Ghar and Golmaal were landmark and have retained popularity till date, if not gained more. Manick Chatterji directed Ghar, produced by NN Sippy, and it was rumoured that Gulzar helped in the direction. Ghar had a very strong psychological story of its times and its excellent songs added the brightness to the film. Every song is a masterpiece.
If one has to pick, say, ten best films of RD-Gulzar, Ghar would score a high ranking. Lyrics were typically from the pen of Gulzar – Bolo dekha hai kabhi tumne mujhe udte huwe, aaj kal paaon zamin par nahin padte mere. Then the use of the maadol in the tingling beats of Jab bhi khayalon mein tu aaye, mere badan se khushboo aaye. The full throated romantic number creates the imagery of a dreamy night – Phir wohi raat hai… Raat bhar khwaab mein dekha karenge tumhen, phir wohi raat hai. And of course the peppy Kaag uda ke raat chali hai, botal se ik baat chali hai. All these were stunning poetic expressions, abstract and not heard of before and masterfully crafted by RD. No other music director worth his salt, could have done an outstanding job as this as RD did. Yes, a little flamboyance in that statement, but get into the grove of the year 1978 and you would realize how petty other music directors were in their output.
Some other day I wish to write about what a beauty is Botal se ik baat chali hai, kaag uda ke raat chali hai. Ecstasy.
Aapki ankhon mein kuchh mehke huye se raaz hain (Ghar, 1978) – Lata Mangeshkar and Kishore Kumar
The magic of Golmaal too is one that 'sar chaddh ke bol raha hai'. As the years have gone by the film has gained immense popularity and recognition and fan following. Hrishikesh Mukherji based his film on the Bengali story Kana Machhi (Blindman's Buff) and made it into a hilarious laugh riot. Today it stands shoulder to shoulder with the choicest fun films made in Hindi cinema such as Chalti Ka Naam Gadi, Half Ticket, Padosan, etc. Utpal Dutt, Dina Pathak, Bindiya Goswami and Amol Palekar, all contributed in their might to the film.
But the Gulzar-RD duo again added that 'chaar chaand' to the film with four priceless gems. The two comic numbers sound pleasingly different even when heard now – the title song by RD, Golmaal hai bhai sab golmaal hai and the picnic number Ik din sapne mein dekha sapna by Kishore and Amit Kumar. The Lata solo Ik baat kahoon gar maano tum is a dreamy track. But the ace of all was this timeless, sada-bahar Aane wala pal jaane wala hai, an exceptional Kishore delivery that only Kishore could have achieved with excellent lyrics and just RD brand music. No muqabala, bas:
Aane wala pal jaane wala hai (Golmaal, 1979) – Lata Mangeshkar and Kishore Kumar
In 1981 Gulzar made Angoor, his long due passion to make a 'correct' version of Do Dooni Char (1968) where he was the assistant director. The film was well made and kept the viewers interest intact throughout the film with touches of comic brilliance. All actors did their part well with Sanjeev Kumar excelling in his part as did Deven Verma. Music was apt and as per the demands of the film. Preetam aan milo by Swapan Chakraborty and Roz roz daali daali kya likh jaaye bhanwara by Asha are still popular.
But once again Gulzar the lyricist became more active and gave some of his best songs in films like Basera, Naram Garam and Masoom.
Basera was a Ramesh Behl film and RD was an in-house composer here. Only for the first time Gulzar was signed to write the songs. With a heavy star cast of Shashi Kapoor, Raakhee, Rekha, Poonam Dhillon, Raj Kiran etc. the film bore a heavy treatment and the audience rejected it. But the music gained popularity and songs like Tumhen chhod ke ho ab jeene ko jee to nahin by Kishore–Asha and Aaaoongi ik din, aaj jaaun, by Asha are heard even now.
Ik baat suni hai chachaji batlane wali hai (Naram Garam, 1981) – Shushma Shreshtha and Shatrughan Sinha
Hrishikesh Mukherji's Naram Garam introduced the Miss India, Swarup Sampat to the screen in a sweet role of damsel in distress with quite a few other interesting characters. Kiran Vairale, Utpal Dutt, Suresh Chatwal all left good impression and Shatrughan Sinha had a memorable role and a duet to sing with Sushma Shreshtha Ik baat suni hai chacha ji batlane wali hai. One Asha song on Swaroop Sampat, Hamein raston ki zaroorat nahin hai (a pre-cursor to Sagar Kinare, dil ye pukare) and another on Kiran Vairale, Mere chehre mein chhupa hai meri maa ka chehra, were certainly appreciable songs. However, the film would be remembered for an unexpectedly mediocre acting performance by the hero Amol Palekar.
Masoom was a hit. Produced by Devi Dutt, the kid brother of Guru Dutt and directed by high profile Shekhar Kapoor, it worked well the audience. Once again Gulzar had the liberty to pen lyrics for a children's song, a romantic song and some other genre that he was at ease with. With the freedom to use and give chance to newer voices, RD excelled in his class in extracting class output from Aarti Mukherji, Anup Ghoshal and Suresh Wadkar. Do naina aur ek kahani, thoda sa badal thoda sa paani, aur ik kahani, will remain in the music books as one class rendition by Aarti Mukherji that only RD could obtain. Those who have heard her in her Bangla songs know her as an accomplished singer, but each language has its' own shades and nuances. A voice can have different impact in different languages. And, never had a singer of Aarti's calibre appear so smooth and well rounded as she did in this song. And I can say it all over again, in ditto, for Anup Ghoshal in his master stroke Tujhse naraaz nahin zindagi hairan hoon main. But, let us enjoy the kids' special that became a national rage, Lakdi ki kathi;
Lakdi ki kaathi kaathi pe ghora (Masoom, 1982) – Vanita, Gurpreet and Gauri
The year 1982 saw Gulzar make Namkeen – a story with four female characters and their helplessness. The film was well imagined and structured but had an open ending and did not sit well with the audience.  Much like the Kinara record, the LP record for Namkeen also came with Gulzar's interspersed commentary and made it an interesting listening experience. Not as popular as most of Gulzar-RD work, the songs of Namkeen are being re-discovered by the Gen X. They are of superior quality and made much ahead of their time.
The Kishore song Raahon pe rehte hain is the most usual song, so to say. All other songs are exceptional. Aanki chali, baanki chali, chowringhee mein jhanki chali by Asha Bhosle is a beauty of a creation. But only one who knows about Bengal culture can relate to the lines Paanta bhaate tatka baigun porra (actually a poor man's meal of boiled rice with its water retained topped with a freshly roasted eggplant). But Gulzar indulged in such liberties all through his career. Another gem was Phir se aiyo badra bidesi, tere phankhon pe moti jadungi, again by Asha with all ingredients of Gulzar imagery and masterfully tuned by RD. The avrodhi-swar touch here is provided by, tujhe mere kaali kamli wale ki saun. Enjoy:
Phir se aiyo badra bidesi (Namkeen, 1982) – Asha Bhosle
Musafir, 1984, directed by Jabbar Patel, sank without ripples. One song, I recollect, that I had liked was Thak gaya hoon mujhe sone do, bahut raat hui, a stylish composition delivered by Kishore. In 1986, Jeeva directed by Raj N. Sippy had, what I believe is, one of Amit Kumar's all-time best songs. While watching this song and I have done that many times, I really felt if Gulzar could have directed this, it would have been something different, more appropriate perhaps. A duet by Amit and Asha, it is picturized on the good-looking pair of Mandakini and Sanjay Dutt with all the right camera effects. Yet something is missing, that extra edge. Enjoy, Roz roz aankhon tale:
Roz roz ankhon tale, ek hi sapna chale (Jeeva, 1986) – Asha Bhosle and Amit Kumar
The brilliant Ijaazat came in 1987 with exceptional music. By this time, a down slide had started to happen in the music life of RD. His films were not doing well and his creativity got affected. With Ijaazat hitting the stands, it was now being said that only Gulzar could take the best out of RD. Isn't that so much a basic fact of any creative life? One needs to relate at a level, mentally, emotionally, professionally and creatively to get the best, inspire and derive to tap the source within. Quite evidently, RD was missing this inspiration or opportunity from his other directors and film makers. His creative juices must be yearning to find an expression and he was being diverted or snubbed by crass commercialism and mindless on screen violence.
Today, the world acknowledges that the genius in RD had not died. But at that time, we the music lovers must be grateful to Gulzar to have come forward with an Ijaazat. Four songs, all by Asha, each better than the other, reflect the lyrical peak of Gulzar, daringly defiant and as abstract as can be with a solid flight of poetic imagination. That it posed a challenge to RD has been often documented. That he came out with exceptional, timeless, immortal score is now part of music history. Matching every mood that Gulzar could pen, with equal or better musical zeal.
Recall the songs:
* Qatra qatra milti hai, qatra qatra jeenee do
* Khalee haath sham aai hai, khalee haath jayegi
* Chhoti si kahani se, baarishon ke paani se, saari vadi bhar gai
And this one got Gulzar the National Award and a Filmfare Award:
Mera kuchh samaan tumhare paas pada hai (Ijaazat, 1987) – Asha Bhosle
A double cassette private album was also worked upon, Dil Padosi Hai that released in 1987. It is said that Asha had insisted and pushed RD to do it and he called it 'faltu kaam'.
The 14 tracks on this double cassette of collaboration of Asha/Gulzar/RD are all gems of songs and pleasure to listen to. They have everything that the film songs had barring visuals that a film song provides. I have a number of favourites here that I enjoy listening to frequently:
* Koi diya jale kaheen, awaaz de koi
* Majhee re majhee, ramaiya majhee, mohe nadi ke us paar jana hai
* Joothe tere nain, sauta ki chhavi choo kea aye
* Jaane do mujhe jaane do, ranjishein y agile
* Ummeed hogi koi, raat dhale varna
* Shaam se aankh mein nami si hai, aaj phir aap ki kami si hai
* Raat Christmas ki this, na tere bas ki thhi, na mere bas ki, and
enjoy with me this one on audio track:
Saaton baar bole bansi, ek hi baar bole naa (Dil Padosi Hai, 1987) – Asha Bhosle
Some shelved, incomplete films that Gulzar was signed on to do with RD were Lekh Tandon's Abhi Abhi, Meraj's Bharosa and Gulzar's own Devdas. Also, in 1991 they collaborated for Libaas, we got the songs on cassettes but as the movie did not see a theatrical release, we could not enjoy the songs on screen. Silee hawa chhoo gayi, silaa badan chhil gaya by Lata Mangeshkar and Khamosh sa afsana paani se likha hota na tumnen kaha hota, na humne suna hota by Lata and Suresh Wadkar, became quite popular. There also was a redo of one of SD Burman tune, I had read at that time that it was Lata who insisted upon having this done Kya bura hai kya bhala, ho sake to jala, dil jala sung by Lata and RD. The Bangla original by Dada was Ah, ami soite pari na bola, mon niye chhini mini soibo naa.
Sili hawa chhoo gayi (Libaas, 1991) – Lata Mangeshkar
RD had very successful teaming with other lyricists as well. Adaptability and innovation were his hall mark. It is often said that he was not a person who understood the Urdu poetry that well, but it did not matter. To RD goes the credit of understanding the mood and creating tunes that have, in a large number, remained popular even after 20 plus years of his passing away, in fact, they have grown to cult heights.
Needless to say, in RD's repertoire, his songs with Gulzar stand apart in a class of their own. Their mutual friendship, bonding and creative expressions found the perfect match in each other as they left their path together strewn with glowing pearls of music and poetry.
Ik baar waqt se lamha gira kahin
Wahaan daastan mili, lamha kahin nahin
Thoda sa hansa ke, thoda sa rulaake
Pal yeh bhi jaane wala hai
More to read on RD Burman and Gulzar
The Pathbreaking Non-conformist – The Music of RD Burman
Jaao Mere Siva Tum Kahan Jaaoge – Remembering Rafi through Rahul Dev Songs
Gulzar: Redefining Poetry and Purpose In Cinema
Bengal's Music and Its Influence in Hindi Film Music
Kishore Kumar, The Master of his Craft – Amit Kumar Remembers his 'Baba'
Hope you enjoyed reading…
… we have a small favour to ask. More people are reading and supporting our creative, informative and analytical posts than ever before. And yes, we are firmly set on the path we chose when we started… our twin magazines Learning and Creativity and Silhouette Magazine (LnC-Silhouette) will be accessible to all, across the world.
We are editorially independent, not funded, supported or influenced by investors or agencies. We try to keep our content easily readable in an undisturbed interface, not swamped by advertisements and pop-ups. Our mission is to provide a platform you can call your own creative outlet and everyone from renowned authors and critics to budding bloggers, artists, teen writers and kids love to build their own space here and share with the world.
When readers like you contribute, big or small, it goes directly into funding our initiative. Your support helps us to keep striving towards making our content better. And yes, we need to build on this year after year. Support LnC-Silhouette with a little amount – and it only takes a minute. Thank you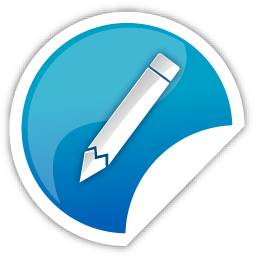 Whether you are new or veteran, you are important. Please contribute with your articles on cinema, we are looking forward for an association. Send your writings to amitava@silhouette-magazine.com
Silhouette Magazine publishes articles, reviews, critiques and interviews and other cinema-related works, artworks, photographs and other publishable material contributed by writers and critics as a friendly gesture. The opinions shared by the writers and critics are their personal opinion and does not reflect the opinion of Silhouette Magazine. Images on Silhouette Magazine are posted for the sole purpose of academic interest and to illuminate the text. The images and screen shots are the copyright of their original owners. Silhouette Magazine strives to provide attribution wherever possible. Images used in the posts have been procured from the contributors themselves, public forums, social networking sites, publicity releases, YouTube, Pixabay and Creative Commons. Please inform us if any of the images used here are copyrighted, we will pull those images down.