'Tu Jahan Jahan Chalega, Mera Saya Saath Hoga' – The Everlasting Songs of Raja Mehdi Ali Khan
From patriotic to sentimental, from humorous to romantic, Raja Mehdi Ali Khan penned a wide range of songs that were simple yet sublime. In a tribute, we revisit some of those everlasting songs.
Mera sundar sapna beet gaya
Main prem sab kuch haar gayi bedard zamana jeet gaya
Think of this heart-rending song from Do Bhai (1946) and the first thought that comes to mind is the dulcet voice of the teenaged Geeta Dutt and the evocative music of SD Burman. This one song catapulted the duo into stardom overnight. But alongside, do we spare a thought to wonder who wrote these lyrics?
It was Raja Mehdi Ali Khan who got his first big hit when S. Mukherji the partner in Filmistan Studios roped him into write the lyrics for Do Bhai. Along with Mera sundar sapna, another Geeta beauty Yaad karoge, yaad karoge, ik din humko yaad karoge topped the charts. Do Bhai had made not two but three stars. There was no looking back from there for Geeta Dutt, SD Burman and of course, Raja Mehdi Ali Khan.
In the early forties while serving at All India Radio, Delhi, Raja Mehdi Ali Khan got a call from his friend Sadat Hassan Manto, the noted Urdu writer, who had joined Hindi films. He started as a dialogue writer and did a role in Ashok Kumar's 8 Day's but quit writing and acting to plunge into lyrics and poetry following the success of Do Bhai.
In this short tribute, we revisit some of those immortal songs that came off the pen of this legendary lyricist.
Mera sundar sapna beet gaya… (Do Bhai, 1947) SD Burman / Raja Mehdi Ali Khan / Geeta Dutt
Defying the upheavals following the turbulent Partition in 1947, Raja Mehdi Ali Khan stayed on and his heartfelt love for his country manifested in the inspiring Watan ki raah mein watan ke naujawan shaheed ho in the Dilip Kumar and Kamini Kaushal starrer Shaheed (1948).
This film interestingly marked music director Madan Mohan's acting debut although in the years ahead Raja Mehdi Ali Khan and Madan Mohan struck an awe-inspiring creative partnership in the arena of film music.
Watan ki raah mein watan ke naujawan shaheed ho (Shaheed, 1948) Ghulam Haider / Raja Mehdi Ali Khan / Mohd Rafi
Says Sangeeta Gupta, the daughter of the legendary music director Madan Mohan, "Raja Mehdi Ali Khan Saab's association goes back to the time when Raja Saab debuted in Do Bhai, when Madan Mohanji was assisting Burman Dada for Filmistan. Raja Saab wrote for the film Ankhen in 1950 which was Madanji's debut film, and this association carried on till their last film together which was Mera Saaya in 1966 and Nawab Sirajudaullah which released in 1967. After 1952 Madanji associated with a number of lyricists including Rajinder Krishan whom he used extensively. After a gap of nearly 10 years they came together with Anpadh in 1962, doing about 8 films together."
Madhosh was another feather in the cap of Raja Mehdi Ali Khan. As music director of the film Madan Mohan said, "When I was doing Madhosh (1951), Mr. Wadia came up with a situation where he wanted a powerful lyric depicting the emotions of a betrayed lover. Raja Mehdi Ali Khan was writing the lyrics for the film. He was also sitting with us. He mentioned that he had written a song some time earlier and that may suit the requirements of the situation. He took out his notebook from his pocket and recited the lines. In less than five minutes, I tuned the song and played it to Mr. Wadia. He was extremely happy with it and the song went on to become very popular. It was Meree Yaad Mein Tum Na".  (source: Madanmohan.in)
Needless to say, this song was also the stepping stone for another partnership of excellence, between a composer known for his excellence in tuning the ghazal and a singer known for his excellence in ghazal rendering.  This hit song of Madhosh was one of the first hits of the Madan Mohan-Talat Mahmood team who went to give numerous gems in the 15 released films they worked together.
Meri yaad mein tum na aansoo bahana (Madhosh, 1951) Madan Mohan / Raja Mehdi Ali Khan / Talat Mahmood
Inspiring songs was Raja Mehdi Ali Khan's forte. Sample the two Asha Bhosle songs – Saare jahan se achchha Hindostan hamara composed by N Dutta in Bhai Behen (1959) and Desh ka pyaara sab ka sahaara set to tune by Robin Chatterjee in Masoom (1960).
Both songs became almost proverbial in popularity as the first two lines of these songs were hummed by kids and adults alike.
Desh ka pyara sab ka sahara (Masoom, 1960) Robin Chatterjee / Raja Mehdi Ali Khan / Asha Bhosle
Mehlon Ke Khwab, a film by Madhubala Pvt Ltd. starring Madhubala and her sister Chanchal had a sarcastic song cloaked in sweetness and sung by the mast duo Geeta Dutt and Asha Bhosle.
Raja Mehdi Ali Khan took a tongue-in-cheek look at the supreme position of 'paisa' in this world through this fun number composed by SS Mohinder, one of the lesser known music directors who created a brief but memorable repertoire.
Is duniya mein sabse achchhi cheez hai paisa (Mehlon Ke Khwab, 1960) SS Mohinder / Raja Mehdi Ali Khan / Geeta Dutt and Asha Bhosle
Think of picking one song from Raj Khosla's Ek Musafir Ek Hasina (1962) and you will find yourself ending up with a pretty difficult choice. This gem-studded film offers some of the most romantic duets of OP Nayyar penned by Raja Mehdi Ali Khan.
The conversational exchange of Aap yoonhi agar hamse milte rahen dekhiye ek din pyaar ho jaayega with its flirtatious wooing and quick repartees makes you smile all through as Joy Mukherjee tries to impress the coy Sadhna. Not to forget the breezy Main pyaar ka raahi hoon, teri zulf ke saaye mein, kuch der thehr jaaoon. Both songs were rendered by Asha Bhosle and Mohammad Rafi with all their heart and soul.
Aap yoonhi agar hamse milte rahen (Ek Musafir Ek Hasina, 1962) OP Nayyar / Raja Mehdi Ali Khan / Asha Bhosle and Mohammed Rafi
Raja Mehdi Ali Khan had a funny bone. His keen sense of humor showed up first in the hilarious duet by Mukesh and Shamshad Begum Hum se nain milana BA pass kar ke, hum se preet lagana BA pass kar ke, BA nahin hoon lekin mein hun ishk mein MA pass in Aankhen (1950). This attitude of looking at the funny side of life through the lyrics was visible yet again in Sikandar ne Porus se ki thi ladayee, jo ki thi ladayee, to mein kya karoon in Anpadh (1962).
Recalls Sangeeta Gupta, "Raja Saab was a very fun-loving and wonderful person and a very close friend of Madanji's. Madanji was heartbroken when he passed away, and felt he had lost a part of himself. He and his wife Tara Aunty did not have any children and showered us kids with a lot of love and great goodies to eat when we went over to their house for dinner for a specially cooked meal for our family."
Anpadh marked a milestone in the evolution of light film ghazal. Especially, the two pearls from Anpadh are everlasting – Hai isime pyaar ki aabroo and Aapki nazron ne samjha pyaar ke qaabil mujhe. Every element of these ghazals was pure perfection.
Aap ki nazron ne samjha (Anpadh, 1962) Madan Mohan / Raja Mehdi Ali Khan / Lata Mangeshkar
Woh Kaun Thi (1964) was a path-breaking film as it created some of the best known melodies of Hindi film music. The most iconic of them of course was the eternal romantic number in Lata Mangeshkar's sugar-coated voice.
"This ever popular solo by Lataji was initially rejected by the director Raj Khosla , who later agreed after being convinced by Madanji and Manoj Kumar. Of course he was preoccupied when he initially heard it but if Madanji had not been persistent, this song may never have been recorded and the tune would have been lost forever," says the Madan Mohan Facebook Page. The result was a magical number that boasts of 2.5 million views on YouTube today.
Lag ja gale ke phir ye haseen raat ho na ho (Woh Kaun Thi, 1964) Madan Mohan / Raja Mehdi Ali Khan / Lata Mangeshkar
Agar mujhse muhabbat hai was one of the several beauties packed in Aap Ki Parchhaiyaan (1964). Yet another offering from the Raja Mehdi Ali Khan-Madan Mohan, this film banked on its melodious and delicate numbers that are popular till today. When we look at Lata Mangeshkar's repertoire with Madan Mohan, this song always figures among the most popular.
Agar mujhse muhabbat hai (Aap Ki Parchhaiyaan, 1964) Madan Mohan / Raja Mehdi Ali Khan / Lata Mangeshkar
For Neela Aakash (1965) the Mala Sinha-Dharmendra starrer, Raja Mehdi Ali Khan wrote a mixed basket of songs – sentimental, romantic, comic and dance numbers. In this romantic and love-lorn song by Mohd Rafi, Madan Mohan composed a different tune for the third antara. A heart-tugging number enacted on screen by a senti Dharmendra.
Aakhri geet mohabbat ka sunalun (Neela Akash, 1965) Madan Mohan / Raja Mehdi Ali Khan / Mohd Rafi
A black-and-white Dharmendra-Nutan starrer in the colour era Dulhan Ek Raat Ki (1966) met a sad fate at the box office and was off the theatres within a week of its release. It pulled down with it an excellent music score, which was appreciated  but missed out on adequate exposure due to the film's box-office debacle. It was one of Madan Mohan's personal favorite music scores and the lyrics by Raja Mehdi Ali Khan became popular too. (source: Madan Mohan Facebook page)
Ik haseen shaam ko dil mera kho gaya – this soft romantic number by Mohd Rafi continues to be among his most popular numbers today. Balaji Vittal, co-author of Gaata Rahe Mera Dil – 50 Classic Hindi films Songs lists it as one of the Ten Songs of Mohd. Rafi We Could Not Include in 'Gaata Rahe Mera Dil'.
"This is one in which Rafi simply lets go. There is no audience, no microphone, nothing else in this worlds except his own voice and the woods. There is a languid glide from one note to another that can come only when a singer is in his prime," says Balaji Vittal.
Interestingly, the Madan Mohan Facebook Page reveals in a post:
"Madan Mohan composed two different tunes for the antaras. While only two antaras of this song were released on records and in the film, the film's booklet mentions the lyrics of a third antara which we have never heard, as it was probably cut from film and records. We cannot say for certain if it was recorded either.
The lyrics by Raja Mehdi Ali Khan given in the booklet are:
Sochta hoon ab suna doon, kya nazar ka faisla hai,
Mere dil ne ek saathi zindagi ka chun liya hai,
Jiske kadamon mein dil ka thikana ho gaya……."
Ik haseen shaam ko dil mera kho gaya(Dulhan Ek Raat Ki, 1966) – Madan Mohan / Raja Mehdi Ali Khan / Mohd Rafi
In 1966, the Madan Mohan-Raja Mehdi Ali Khan partnership peaked with the eclectic musical treat of Mera Saaya – studded as it was with all kinds of diamonds and pearls. From the sentimental tandem Aapke pehlu  mein aakar ro diye (Rafi and Lata Mangeshkar) to the intricately classical Nainon mein badra chhaye (Lata) and the light-hearted Nainonwali ne hai mera dil loota (Lata), Mera Saaya offered an incredible mix.
Jhumka gira re, the oomph-loaded dance number topped the charts, sitting pretty at no.2 position in the year-end Binaca Geetmala listings of 1966. Asha Bhosle was all masti in this song, an unusually lively tune. You just can't stop yourself from humming along or tapping your feet when it plays.
As Peeyush Sharma and Sangeeta Gupta wrote in The Mast Nagmein of Madan Mohan, "Any list of Madan Mohan's masti songs cannot be complete without Jhumka gira re, the chartbuster hit from Raj Khosla's blockbuster Mera Saaya (1966). Every song of this film was a masterpiece composition but this desi dance number sung by Asha Bhosle and picturised on an electrifying Sadhana caught the fascination of the audience like none other. The song unspooled a story, the words painting a graphic imagery and the intermittent prompt 'phir kya hua?' followed by Asha's 'Phir daiyya' added a spicy dash of mischief to the song."
Jhumka gira re, Bareilly ke baazar mein, jhumka gira re ( Mera Saaya , 1966) – Madan Mohan / Raja Mehdi Ali Khan / Asha Bhosle
The haunting refrain of 'mera saaya' in the title song had prompted the unit of the film to coerce the makers of this suspense thriller to change the title from the original Saaya to Mera Saaya (1966). Based on the Raga Naand, the song became a cult number as Lata Mangeshkar's superb rendition gave the words a new weightage.
Says Sangeeta Gupta, "Being very young when he passed away, I do not remember what ailed him, but since he was very over-weight, it could have been a combination of problems. He was in hospital and Madanji had gone for a premier of Mera Saaya out of Mumbai. Raja Saab told him that he was scared and did not want to die. Madanji returned within a couple of days but just in time to put his dear friend to rest."
Perhaps the lyricist left behind these words for his dear friend:
Main agar bichhad bhi jaaun,
Kabhi meraa gam na karna
Meraa pyaar yaad karke,
Kabhi aankh nam na karna
Tu jo mudke dekh lega,
Mera saaya saath hogaa
Tu jahan jahan chalega, mera saaya saath hoga ( Mera Saaya , 1966) – Madan Mohan / Raja Mehdi Ali Khan / Lata Mangeshkar
More to read about Music Makers
'Bade Achchhe Din Thhe, Bade Pyare Saathi, Aur Guni Bhi' – In Conversation with Majrooh Sultanpuri  – "Burman Sahab would reject his own tune. He would say, 'Chhodo, this is not sounding good.' Then he would create another tune and start."
'Rehearsals were Never Easy, Music Sittings were Always Fun' – Remembering Madan Mohan – Sangeeta Gupta talks about the various facets of the personality and music of her father Madan Mohan
Shailendra: The Spirit with a Mass Connect  – Shailendra versified every human emotion, every mood in a lingo that was kabirusque, that connected.
'Jo Bhi Ho Tum Khuda Ki Kasam, Lajawab Ho': Remembering Shakeel Badayuni – Picking up 3 Filmfare Awards in a row was just one of the achievements of poet, shayar, lyricist Shakeel Badayuni, one of the most successful songwriters ever.
Gulzar: Redefining Poetry and Purpose In Cinema – Gulzar's films are known for their tight screenplay, witty dialogues and themes that explore intense humanism and his poetry appeals across generations.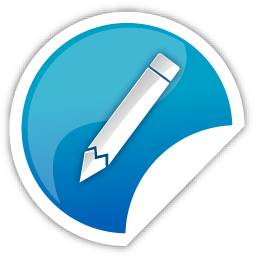 Whether you are new or veteran, you are important. Please contribute with your articles on cinema, we are looking forward for an association. Send your writings to amitava@silhouette-magazine.com
Silhouette Magazine publishes articles, reviews, critiques and interviews and other cinema-related works, artworks, photographs and other publishable material contributed by writers and critics as a friendly gesture. The opinions shared by the writers and critics are their personal opinion and does not reflect the opinion of Silhouette Magazine. Images on Silhouette Magazine are posted for the sole purpose of academic interest and to illuminate the text. The images and screen shots are the copyright of their original owners. Silhouette Magazine strives to provide attribution wherever possible. Images used in the posts have been procured from the contributors themselves, public forums, social networking sites, publicity releases, YouTube, Pixabay and Creative Commons. Please inform us if any of the images used here are copyrighted, we will pull those images down.