'In Aradhana, Sachin Karta Gave Me My Life's Biggest Hit': In Conversation with Shakti Samanta
Aradhana, the film that catapulted Rajesh Khanna into mega stardom. Kashmir Ki Kali, the film that brought Bengal beauty Sharmila Tagore into the national limelight. Howrah Bridge, where Madhubala's magnetic screen persona jumped a few levels higher. Amar Prem, the love story which despite an unusual end went on to become a classic. China Town, Kati Patang, Insaan Jaag Utha, Amanush, The Great Gambler, Barsaat Ki Ek Raat… the list comprises some of the biggest hits of Hindi cinema. And the maker behind them was the legendary film director Shakti Samanta.
In this never-published-before interview, Shakti Samanta recalls the superlative and everlasting music that became the hallmark of his films in a conversation with Peeyush Sharma, that had happened on the sidelines of the IFFI' 90 in Calcutta. A journey through some of the most memorable songs of Hindi film industry and the incidents surrounding them. A Silhouette exclusive.
Renowned filmmaker Shakti Samanta's impressive repertoire of directing 37 films in Hindi and producing six more along with five films in his native Bengali language makes him one of the most successful filmmakers in Hindi cinema. A rich career graph, to put it simply.
The top rung legendary actors of his era, including Ashok Kumar, Dev Anand, Pradeep Kumar, Shammi Kapoor, Rajesh Khanna, Amitabh Bachchan,  Sanjeev Kumar, Jeetendra and Mithun Chakraborty starred in his films.
The list of actresses was just as impressive – starting with Geeta Bali, Shyama, Bina Rai, Nalini Jaywant, Madhubala, Mala Sinha and Shakila and moving on to Sharmila Tagore, Asha Parekh, Moushumi Chatterji, Zeenat Aman, Hema Malini, Neetu Singh, Raakhee, Tina Munim, Jaya Prada and many more.
Shakti Samanta made four films each with O P Nayyar, Shankar Jaikishen and S D Burman. With R D Burman, he did the maximum number of films – 11 in Hindi plus four more in Bengali. Three of his films were with the famous Bengali singer-composer Shyamal Mitra and two each with Ravi and Ravindra Jain.
The Debut with Bahu
Starting as an assistant in Sunehere Din in 1948, with director, Satish Nigam, Shakti Samanta assisted Phani Majumdar before becoming an independent director with  Bahu in 1955, starring Usha Kiran with Karan Diwan. His brother, Girija Samanta was almost his right hand helping him in all his productions.
Bahu was produced by Bikram Pahwa the eldest of the three Pahwa Brothers. The youngest brother was introduced in the film as Basant Kumar as seen in the poster. Music and movie enthusiast Sundeep Pahwa, the son of Basant Kumar Pahwa later told me, "Bahu was to be directed by writer Vijender Gaur. But a small problem arose as he had been signed for his first directorial venture Kasturi starring Nimmi and was under a contract that he cannot sign any other film before Kasturi's release."
"Shakti Samamta a young Bengali assistant to Phani Majumdar was Basant Kumar's neighbour at Trivedi House 14th Road Khar, Bombay. He was a Hindi teacher earlier and had joined Phanida as his assistant to translate Bengali dialogues to Hindi. By a stroke of destiny he was signed as a Director for his debut film Bahu. Vijender Gaur wrote only the dialogues in the film. Luck favoured Shakti Samanta in his professional life. He got his debut film Bahu on the rebound and during the making of the film, the Nadiadwalas signed him for Inspector."
I met Shakti Samanta in Calcutta during IFFI 90 (International Film Festival of India-1990), in the days between 10-20 January. We spoke on two occasions in and around the festival venues. Most of the conversation was in Bengali language and parts of it in Hindi. He asked my credentials and made sure I did not record our conversation.
Shakti da asked me who else I had met during this festival. I replied that I had met Vijay Anand, Gulzar, Revathi, Supriya Devi, Basu Bhattachrya, among others. In the beginning he was a bit uncomfortable, keeping his replies short and cryptic but as we settled down into the conversations, he relaxed. On our second meeting he was completely at ease.
Excerpts from our conversation held over two sittings:
Peeyush: Dada, my basic interest is in the music in your films….
Shakti Samanta: What about it?
Peeyush: From early on your films have had good music. The Hemant Kumar phase for Bahu, Inspector and Hill Station had all good music. When did you become aware of the music quality you wanted in your films?
Shakti Samanta: Music is an important ingredient in our cinema and I was comfortable with Hemanta da as I knew him from before during my apprenticeship with Phani da (Phani Mazumdar).  Particularly during Baadbaan days.  Very early in my life in cinemas, I had learnt that music was a huge selling factor for a film. You see in those days radio was the main source and if any song got liked people would rush to theatre to watch that film.
Kaise koi jiye (Baadbaan, 1954) – Timir Baran and SK Pal / Indeevar / Geeta Dutt and Hemant Kumar Tandem
Peeyush: Who selected the tunes, songs and singers?
Shakti Samanta: At first and mostly always, it was team work, a joint effort. The lyricist would bring the lyrics as the situation demanded and we would all sit to select a tune. Hemanta da would sing and play some tunes and we would choose. The song situation in the film (Bahu, 1955), the character on screen, all these were important factors.  Singer was mostly the choice of the music director. Hemant da himself was such an accomplished singer, his tunes were relaxed in nature, serene and peaceful.
Thandi hawaon mein taron ki chhaonn mein (Bahu, 1955) – Hemant Kumar / Shamshul Huda (S H) Bihari / Geeta Dutt and Talat Mahmood
Peeyush: You only did one film with Madan Mohan, Sheroo in 1957.
Shakti Samanta: Yes, that was producer's choice. Pachhi wanted me to make movies for him, we planned three of them, he suggested Madan Mohan, but the film did not do well at the box office. I thought no more work for Pachhi, but he came back with another, bigger project with Madhubala and Dev Anand and wanted O P Nayyar to do the music. At that time many producers were moving on to Nayyar as his music was being much appreciated.
Pachhi, like his brother, Om Prakash, was good friends with Madan Mohan, I think they did some films together later on.
Maati ke putle itna na kar tu gumaan (Sheroo, 1957) – Madan Mohan / Kaifi Irani / Mohd Rafi
The Super Success of Howrah Bridge
Peeyush: That was Jaali Note, but you signed O P Nayyar even before in your home production, Howrah Bridge.
Shakti Samanta: No, No, Jaali Note was planned before, the release and even the shoot got delayed. Nayyar was introduced to me by Pachhi and Madhubala recommended him strongly.  That was one of my biggest selling music, Howrah Bridge. For the first time I realized in the true sense the strength of music sale. We made a lot of money from re-print of the records and the film did really well, I came to be recognized as a hit film maker from Howrah Bridge onwards.
Mera naam chin chn chu (Howrah Bridge, 1958) – OP Nayyar / Qamar Jalalabadi / Geeta Dutt. Although all the songs of Howrah Bridge were hit, this sole number by Geeta Dutt became a runaway chartbuster. The rest of the songs in the female voice were rendered by Asha Bhosle.
Peeyush: Which was the third Pachhi film?
Shakti Samanta: It never got made.
Peeyush: Howrah Bridge was truly superb music, even today it sounds wonderful.
Shakti Samanta: Nayyar always gave good music in my films, he never let me down. That was a strong point for sale of my picture. I also learnt that the kind of quick, light, chirpy and rhythmic music always sold better. People knew very little about the films, but music and songs they heard before and that drew the public to theatres to make the film a hit.
Peeyush: I think all your movies had a reputation of good music.
Shakti Samanta: In Howrah Bridge, I added two more songs than what we had originally planned only because I liked Nayyar tunes so much that I had to include it, I was tempted to.
Peeyush: Which ones?
Shakti Samanta: One was the Sunder comedian song and the other Madhubala's other song.
Peeyush: Yeh kya kar dala toone, dil tera ho gaya…on Madhubala?  And the Sunder one was with Kammo, Main jaan gayi tujhe sainyan?
Shakti Samanta: Yes, I think that was it, you are right.  They are on back to back on the same disc. You are right.
Peeyush: But you also used the Sister and Brother in a song as a pair, Minoo Mumtaz and Mehmood, in Gora rang chunariya kali motiyon wali.
Shakti Samanta: (laughs) Yes, I needed a dancer for that garage song, in the taxi garage, you know. And I had worked with Minoo in Inspector earlier, so she suggested that we use her brother. No one knew him till then so it was safe to use him. And he could dance well. So I gave that chance to Mehmood.
Gora rang chunariya kaali motiyon wal (Howrah Bridge, 1955) – OP Nayyar / Qamar Jalalabadi / Mohd Rafi and Asha Bhosle. This was the first time in the history of Hindi cinema, perhaps the only time when a real life brother-sister duo performed a dance as a romantic pair on screen.
'Never seen such dedication and keen sense in any music director'
Peeyush: What then made you switch to Sachin Dev Burman in Insaan Jaag Utha?
Shakti Samanta: In Bengali circles, his was a very respected name. We addressed him as Sachin Karta. The subject of the film was different from all those crime films I made earlier and I thought I would approach him. He had a reputation of not accepting too many movies, but he accepted my offer and gave very nice music. But, the film was just a mediocre run.
Peeyush: I have read a story about his sketching the tractor tire gap scale in his drawing room and working on dance steps on that scale to pick the beat. Can you tell about it?
Shakti Samanta: That is absolutely true. We were shooting outdoors and the schedule for song picturization was ready but even after some twenty days the song was not finalised by Sachin Karta. So I went to his house.
I cannot tell you how amazed I was. I saw that the furniture was all pushed back to the walls and he had made some chalk marks on the floor. When I enquired what was going on, he explained, that these chalk marks are the distance from one tractor wheel to the other. Your heroine and her friend will dance around, I am still trying to figure out the exact number of steps, for both of them, in various dance forms before I can compose the rhythm.  Sachin Karta then took some dance steps all around the chalk marks to explain his point. He even said, that if he made the marks spread out it will be easy for him to compose but you will find it difficult to place camera movements properly.
I was stunned that someone can be so involved in creating the music. I have never seen such dedication and keen sense in any music director.  Actually, Sachin da's understanding of the situation, the director's  job, the camera placements, etc., was unparalleled. Some of it was imbibed by Rahul also, but Sachin da was unique.
Peeyush: That was for Jaanu jaanu re kaahe khanke hai tora kangana?
Shakti Samanta: Yes.
Jaanu jaanu re, kahe khanke hai tora kangana (Insaan Jaag Utha, 1959) – SD Burman / Shailendra / Geeta Dutt and Asha Bhosle
Peeyush: How was it during Naughty Boy, another SDB film with you?
Shakti Samanta: During Naughty Boy songs Sachin da was not keeping good health, also there was some difference that developed between Kishore and Sachin da. So at the recording either Jaidev or Rahul Dev would go and record the song. I feel owing to his health he just finished the songs in a rush. Yet, they were appreciated and were good songs.
Peeyush: So, none of the songs were actually recorded by Dada?
Shakti Samanta: One duet, Ab to batla arre zaalim meri kismet, was done by him, prior to other song recordings.
Ab to batla arre zalim meri qismat mein kya hai (Naughty Boy, 1957) – SD Burman / Shailendra / Kishore Kumar and Asha Bhosle
Peeyush: Do you know what difference had developed between them?
Shakti Samanta: I cannot exactly tell this, I don't think there was a difference as such. Both were going through rough days. Kishore was going through Madhubala's sickness problem and Sachin Karta himself was not well during this period. Must be something, I do not know. I never asked any of them, but they came back in a grand manner in my Aradhana.
'I would have made movies all my life with Shammi'
Peeyush: Then you moved on to Shammi Kapoor and the music changed, so did the music directors.
Shakti Samanta: First was Singapore. Producer FC Mehra was a relative of Shammi, actually I think a relative of Geeta Bali. He said as it was an international project the music must be by Shanker Jaikishen. The music and the film did good business. If I had my way, I would have made movies all my life with Shammi but he kept putting on weight. Everybody warned me that Jaane Anjaane and Pagla Kahin Kaa would have problem but I never wanted to look beyond Shammi.
Peeyush: But you had China Town with Ravi and Kashmir Ki Kali with O.P.Nayyar and An Evening in Paris with Shanker Jaikishen again and all with Shammi.
Shakti Samanta: Ravi was known to me from the time I was making films with Hemant da, as Ravi was his assistant. His input during the song making, particularly with lyricist and lyrics was very good. China Town was my production, planned around the China Town of Calcutta and Ravi did a good job with me. He had earlier worked with me in Shamsul Huda's production that I had directed – Isi Ka Naam Duniya Hai. So we had a sitting and both Shammi and I liked the music.
Baar baar dekho hazaar baar dekho (China Town, 1962) – Ravi / Majrooh Sultanpuri / Rafi
Shakti Samanta: (continues) Kashmir Ki Kali had a bigger canvas in color and I needed a bigger name and brighter music, and what an excellent music Nayyar gave for this film. It was a huge hit, the film and the music. We were excited about every song and I loved to film them as the tunes were excellent.
An Evening in Paris was again an international project and Shammi's confidence about Jaikishen was the real deciding factor. Both the film and the music was huge hit. Shammi told me to leave it to him; he will get an outstanding score from Jaikishen. Actually even today on stage shows people perform An Evening in Paris songs and audience loves it. It was fast breezy and a trend setting music.
Asmaan se aya farishta pyar ka sabak sikhlaane (An Evening in Paris, 1962) – Shankar Jaikishen / Hasrat Jaipuri / Rafi
'I produced next five films only from the music sale of Aradhana'
Peeyush: Then why Sachin Dev Burman again in Aradhana?
Shakti Samanta: Subject and Bengali story. Sachin Karta had done super job in both Dev Anand films Guide and Jewel Thief and I really wanted to go back to him. Also, Nayyar was never a choice for a Bengali subject, neither was Shanker Jaikishen.
In Aradhana, Sachin Karta gave me my life's biggest hit. From the record sale of Aradhana, I made so much money that I produced next five films only from the music sale of Aradhana. Of course, the film was a huge hit also. You know, the record was dubbed and released in 5 languages, and was a hit in every language.
Mere sapnon ki raani kab aayegi tu (Aradhana, 1969) – SD Burman / Anand Bakshi / Kishore Kumar
Peeyush: So, is that your all time favourite among all movies you made?
Shakti Samanta: Aradhana, Amar Prem, Evening in Paris, Amanush, Kashmir Ki Kali, are all my favourites.
Peeyush: You mean music wise or movies?
Shakti Samanta: Movies, movies. For music my all time favourite among all my films is Kashmir Ki Kali, for always. Personally, I just love the music of Kashmir Ki Kali.  The excitement we felt when we first heard the music, I feel even today when I listen to the Kashmir ki Kali songs. They are super compositions and sung excellently by both Asha and Rafi. So much life and feelings in them.
Diwana hua baadal, saawan ki ghata chhaayi (Kashmir Ki Kali, 1964) OP Nayyar / SH Bihari / Mohd Rafi and Asha Bhosle
Peeyush: That does not surprise me, the music was really good. Then, what made you move on to RD Burman?
Shakti Samanta: During Aradhana, the way RD worked on orchestration, arrangements and recording, I was very impressed. Also, I was present when he recorded his Bengali puja song with Kishore, Aakash kaino daake. I just loved the tune, so I booked it for my next project. Also, he was preparing another, Aaj gun gun gun, which too I booked. Then Sachin Karta suggested I sign RD Burman for my next film. The songs were chosen even before we planned our next film. That is how Kati Patang came into being. Again, a huge hit, both music and the film.
Yeh saam mastani madhosh kiye jaye (Kati Patang, 1970) RD Burman / Anand Bakshi / Kishore Kumar. The Bengali song 'Aakash kaino daake' is the original version of 'Yeh shaam mastani'.
Peeyush: Dada, this brings me to a very important question that has been in my mind for many years. How much of music of Aradhana was done or composed by RD Burman?
Shakti Samanta: None. Every tune was composed by Sachin Karta himself, RD only worked on orchestration. Again every piece of instrument to be used was decided by Sachin Karta. RD followed his instructions.
Sachin da did not like any interference. He accepted suggestions and encouraged Rahul a lot. He also trusted in Rahul's talent. But his tunes were like his babies. Someone can put a dress on it but not without Sachin da's approval. They were all hundred percent Sachin da's tunes.
Peeyush: What about the singers? I have heard and read that Kishore was RD's choice when Dada Burman was unwell?
Shakti Samanta: No, No! (laughs) This is all bad propaganda by some people who are now trying to push RD's name and fame.  Sachin da, when he composed a tune, did so with particular singer in his mind always, and nobody could change it. He knew who will sing which song even before consulting me about the tune. All this was fully Sachin da's work. RD only recorded the songs and controlled the orchestration. He always did that for his Baba. These are all false stories.
Gunguna rahe hain bhanware khil rahi hai (Aradhana, 1969) SD Burman / Anand Bakshi / Mohd Rafi and Asha Bhosle
Amar Prem was entirely RD's work
Peeyush: Well then, how about Sachin Dev ghost composing for Amar Prem?
Shakti Samanta: Another false story. Amar Prem was entirely RD's work.  We had planned the film music to sound like Sachin da type of music. Even the song that Sachin Karta sang is composed by Rahul. If RD asked, Sachin Karta would advise but they did not interfere in each other's composing.
(We ended our first day conversation here. We met again after a day's gap. He smiled at me and asked, 'what more you want to know?' We sat down for tea at the Nandan cinema complex and started again.)
Yeh kya huwa kaise huwa (Amar Prem, 1971) RD Burman / Anand Bakshi / Kishore Kumar
The Anurodh debacle
Peeyush: What went wrong with Anurodh?
Shakti Samanta: You mean the music?
Peeyush: Well, both music and movie.
Shakti Samanta: Laxmikant-Pyarelal worked extremely hard to make the music of Anurodh, and the music was good, also appreciated. But when a film fails the music goes down too.
Peeyush: Why do you think the film failed?
Shakti Samanta: I think public did not accept romantic pairing of Rajesh with his saali (sister in law). You saw the film. What do you think went wrong?
Peeyush: It was based on a very successful Bengali film Deya Neya which had exceptionally good music by Shyamal Mitra, I feel the Hindi version did not match in quality neither as a movie nor music. Not anywhere near your adaption of the Bengali Nishi Padma into Amar Prem.
Shakti Samanta: You may be right. But the all India audience had not seen the Bengali original. So there can be no comparison.
You see, when my big project Mehbooba flopped, I was disappointed and in trying to change something around, I thought, Laxmikant-Pyarelal would be a noticeable change. And it was a great story, perfect for Rajesh. But nothing worked.  The casting of heroine was wrong. One or two songs became popular but it was no comparison with my earlier films like Aradhana, Kati Patang or Amar Prem.
Aate jaate khoobsurat awara sadkon pe (Anurodh, 1977) Laxmikant Pyarelal / Anand Bakshi / Kishore Kumar
The Uttam Kumar Chapter
Peeyush: How did you start casting Uttam Kumar for Hindi films?
Shakti Samanta: That Nishi Padma you mentioned just now, I was buying the rights from the producer and Uttam had a share in the rights. When we met I told him I was waiting for right time and subject and we both wanted to work together.
Peeyush: Then why Shyamal Mitra in the Hindi version?
Shakti Samanta: Why, he did a very good job, the songs were a hit.
Peeyush: Yes they were. I am just asking why not RD or some regular Bombay music director?
Shakti Samanta: It was an image shift to bring Bengal's superstar to Bombay. I think the Rajesh Khanna type of music might not have worked here. So we had Shaymal da do the music.
Dil aisa kisi ne mera toda (Amanush, 1975) Shyamal Mitra / Indeevar / Kishore Kumar
The diametrically opposite styles of OP Nayyar and Burman Dada
Peeyush: Dada, how do you compare the composing styles of Sachin Dev and O.P.Nayyar?
Shakti Samanta: Oh, diametrically opposite to each other. Sachin da would sit with harmonium on the floor of his drawing room and compose tunes. Someone, either Meera Boudi or RD would take notations. He would use his own words or Meera's words to fit the tune. After some 10 to 15 tunes we would start selecting.
Later, when the lyrics were available, we would have a sitting again and re-work the tunes. Sometimes he would suggest new tunes. He would sing all his compositions, with RD and also Meera Boudi joining him in singing. And I must tell you, you know this, Sachin da was a great singer.
With Nayyar, I don't think I have seen him with a harmonium. He would compose on piano, mostly and always had a tabla man by his side. Very particular about the rhythm, he would mostly hum the tunes and also sometimes sing them. But he would never work on tunes first.
Sachin da needed a situation or the scene detail and the character who performs the song on screen and the point in the story when a song was to appear. The lyrics may or may not be available. Not so with Nayyar, he had to have the lyrics first, then the song situation, character, story line, etc.
Many times Nayyar would change the words here and there in the lyrics or ask the lyricist to re-write. He was particular about the lyrics. He would also provide 10 or 15 or more choices. Many a time Asha would be there and would sing along, but, he composed very quickly and when in mood he gave large variety one after the other. He would start with a little hum and give instructions to the percussionist on the beat or rhythm and start on piano, puffing on his cigarettes.  And produce such lovely tunes that always I ended up taking one or two extra songs than planned earlier in the film.
Sachin da was more serious type, thinking, deep, though he composed light tunes also. But Nayyar was full of life, full of energy, always smiling.  You know, even today, many youngsters approach me appreciating the Howrah Bridge songs or Kashmir Ki Kali or even Sawan Ki Ghata songs, like they do for An Evening in Paris too.
Also, let me say here, on the other side, the songs from RD and Kishore in Kati Patang and Amar Prem are unparalleled. It is their lifetime best work. All variety all quality one can ask for is there in these two films' songs. They had the same tuning that Nayyar had with Asha once and that RD had with Kishore. It shows in their work. I am really lucky to have been associated with all these great artists for my films.
Saara pyar tumhara maine baandh liya hai (Anandashram, 1977) Shyamal Mitra / Indeevar / Kishore Kumar and Asha Bhosle
The actresses with different values
(We started walking towards the screening theatre, and I just commented his doing some 8 films with Sharmila and just 3 with Madhubala)
Shakti Samanta: Sharmila is like family. I brought her to Bombay, she did not care for story or cast or anything, she had full trust in me, only if the dates were available, she was available for me. Her best films are all with me.
Madhubala, what to say, was an extremely good artist, very supportive, helpful, ready to listen and do accordingly.  She was particular about not letting the producer waste any money because of her. She had a very good attitude even with her co-stars. Those days are gone, those artists and that quality is now not there. Different values you know.
Aayiye meherbaan baithiye jaanejan (Howrah Bridge, 1958) OP Nayyar / Qamar Jalalabadi / Asha Bhosle
We wished each other well, did Namaste and parted. Ran into each other a couple of more times, exchanged pleasantries, but I had got my answers. I might have spoken to him about his The Great Gambler or Barsaat Ki Ek Raat, as I liked the music from both these films. But we did not get the opportunity to sit and really talk any more. Born 13th January, 1926, Shakti Samanta died on 9th April, 2009, leaving behind his son, Ashim Samanta, a director in his own right.
Do lafzon ki hai dil ki kahaani (The Great Gambler, 1979) RD Burman / Anand Bakshi / Amitabh Bachchan, Asha Bhosle and Sharad Kumar. This song has an unconventional and bold treatment by RD Burman.
More to read in Interviews
'Gata Rahe Mera Dil was Patchwork': In Conversation With Vijay Anand
'Bade Achchhe Din Thhe, Bade Pyare Saathi, Aur Guni Bhi' – In Conversation with Majrooh Sultanpuri
'She is Capable of Delivering Anything a Music Maker Can Think Of' – Salil Chowdhury Speaks About Lata Mangeshkar
'The Music Director Knows which Voice would do Full Justice to his Composition' – In Conversation with Hemant Kumar
'Films Must be Restored Like a Work of Art': In Conversation with Shivendra Singh Dungarpur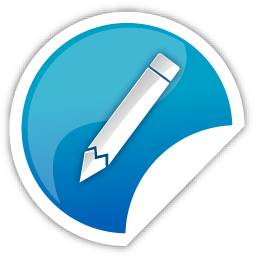 Whether you are new or veteran, you are important. Please contribute with your articles on cinema, we are looking forward for an association. Send your writings to amitava@silhouette-magazine.com
Silhouette Magazine publishes articles, reviews, critiques and interviews and other cinema-related works, artworks, photographs and other publishable material contributed by writers and critics as a friendly gesture. The opinions shared by the writers and critics are their personal opinion and does not reflect the opinion of Silhouette Magazine. Images on Silhouette Magazine are posted for the sole purpose of academic interest and to illuminate the text. The images and screen shots are the copyright of their original owners. Silhouette Magazine strives to provide attribution wherever possible. Images used in the posts have been procured from the contributors themselves, public forums, social networking sites, publicity releases, YouTube, Pixabay and Creative Commons. Please inform us if any of the images used here are copyrighted, we will pull those images down.