Shakeel-Naushad: Classy Confluence, Seamless Flow – 2
Shakeel Badayuni is considered to be one of the finest romantic poets of the previous century. And Naushad among the monarchs of Hindi film music. When they teamed up, the result was classic! Vijay Kumar pays a tribute to this inimitable confluence with an exploration of the music and poetry they created together. This is the final part of a 2-part series.
Teri mehfil mein kismet (Mughal-e-Azam)
The Shakeel-Naushad togetherness reached its pinnacle in Mughal-e-Azam of 1960. Every composition in this film is masterly – one better than the other. Yet if I must indicate the first amongst the equals, it will have to be Teri mehfil mein kismet aazama kar hum bhi dekhenge.
There are reasons. First, it challenged that peerless all-women qawwali of Zeenat of the year 1945. I do not know if it surpassed Aahen na bhari but it surely equaled it.
Second, unlike the Zeenat qawwali, which has all the singers on the same page, complementing each other, Teri mehfil mein kismet has two distinctly demarcated sides and the exchanges are not friendly banters but are palpably adversarial.
Third, the on screen execution of the qawwali is brilliant as the one who is to judge the winner – prince Salim – is also expected to be the winner's trophy!
Fourth, its Lata versus Shamshad, both so evenly matched. But the qawwali breathes on the words of Shakeel and blossoms on Naushad's music. It is about love that is possessive versus love that is self-effacing; love that pulsates to the moment present versus love that survives the mortals engaged – yeh  kya kam hai ki mar jaane pe duniya yaad karti hai! 
Teri mehfil mein kismet (Mughal-e-Azam, 1960) Naushad / Shakeel Badayuni / Lata Mangeshkar and Shamshad Begum
Humein kaash tum se and Mohabbat ki jhoothi kahani par roye (Mughal-e-Azam)
It should not be taken as an exaggeration if I take the two Lata solos as integral to the same creative breath – Humein kaash tum se, the inhalation and Mohabbat ki jhoothi kahani, the exhalation! The two source the same sentiment, are of the same hue – that resigned acceptance of a love foredoomed is unmistakable in each. Yet at one point, they are different.  Humen kaash tum se mohabbet na hoti is love that still has an expectation. Mohabbat ki jhoothi articulates a love that has reached a dead end.
Humein kaash tum se mohabbat na hoti, kahani hamari haqeekat na hoti. Wish I were not in love! Wish our togetherness had not touched the rock of reality! But beneath the façade of regret, or rather a notion of it, this song is a confession of a no look-back love. The poem is a marvel, for its textual simplicity wraps so much of depth, so much of passion, so much of surrender – beauteous Anarkali at the feet of prince Salim in beseech as the song concludes! In particular, I like the last stanza:
tumhi phoonk dete nasheman hamaare
muhabbat pe ehsaan hota tumhaara
zamaane se koyi shikaayat na hoti
humein kaash tumse muhabbat na hoti
Better if you had ashen my love-nest, for that would have spared me to begrudge the world at large!
The pain of a love foredoomed, of its inevitability, is so palpable. And yet a subterranean sentiment – that the love is for real despite its fate!
Humein kaash tum se (Mughal-e-Azam, 1960) Naushad / Shakeel Badayuni / Lata Mangeshkar
Ironically though, Anarkali avers, in the other one, as also laments, that their love was just an illusion – Mohabbat ki jhoothi kahani pe roye and why was I not worldly-wise –
Na socha na samajha
na dekha na bhala
teri aarzoo ne
humein mar dala
The life and times of Anarkali, the lover, seem squeezed into the qawwali and these two songs.
Mohabbat ki jhoothi kahani pe roye (Mughal-e-Azam, 1960) Naushad / Shakeel Badayuni / Lata Mangeshkar
Dhoondo dhoondo re saajana more kaan ka baala (Gunga Jamuna)
Gunga Jamuna that was on show a year later, in 1961, has music with a different flavor. With this Naushad made another statement that his hold on folk/desi music was as authoritative as on the classical. And a less classical Shakeel was so much more enjoyable. He also demonstrated his command over and conversance with various dialects of Hindi. Nain lad jaiye hain ta manva ma  kasak hoibe kari is popularly held as written in Bhojpuri. Nothing can be farther from truth. It is in a lingo spoken in the region around Allahabad.
Dhoondho dhoondho re saajana more kaan ka baala is a brilliant composition, and is as impactful off screen as on it. If one looks for a song that handles the hangover of the 'first night', this song will be quite at the top. Shakeel's imagery is just extraordinary.
Consider this:
Mora baala chanda ka jaise haala re,
jaame laale laaale motiyan ki latke mala
My ear-ring is like the orb of the Moon, adorned with threaded red pearls. But Shakeel is so subtly suggestive, as to what happened the night previous, in the following antara :
Main soyi thi apani atariya
Thugvaa ne daka dala
Lut gayi nindiya
Gir gayi bindiya
Kaano se khul gaya bala
Asleep as I was, I was seized by the dream (of my beloved) but, lo, that dream was a reality! Lut gayi nindiya – my sleep lost out to my dream, leaving me unadorned, deflowered!
Dhoondho dhoondho re saajana more kaan ka baala (Gunga Jamuna, 1960) Naushad / Shakeel Badayuni / Lata Mangeshkar
Insaaf ki dagar pe bachchon dikhaao chal ke (Gunga Jamuna)
Insaaf ki dagar pe bachchon dikhaao chal ke
Yeh desh hai tumhaara neta tumhi ho kal ke
Apne ho ya paraaye sabke liye ho nyaay
Dekho kadam tumhaara hargiz na dagmagaaye
Raste bade kathin hai chalana sambhal sambhal ke
Duniya ke ranj sehna aur kuchh na muh se kehna 
Sachchaaiyon ke bal pe aage ko badhate rehna
rakh doge ek din tum sansar ko badal ke
Insaniyat ke sar pe izzat ka taaj rakhna
tan man bhi bhet dekar Bharat ki laaj rakhna
jeevan naya milega antim chita me jal ke
This is more than a patriotic song. Shakeel is recommending a way of life that is righteous, that sustains itself on satya and ahimsa – a life that has the courage to resist, stoically, the wrongs of this blemished world; a life that respects humanity and stands for social justice. He is, like Gandhi, on the purity of means, for pure means alone can lead to a pure end.
Shakeel is not on rhetoric that largely passe for a patriotic fervor. He is on the hard and ruthless ground of reality as he exhorts Jeevan naya milega antim chita mein jal ke! He is saying so easily, so convincingly, with so much of conviction – and his audience consists of primary school students – that do not flinch from laying even your life for the country. Perhaps he articulated that only your supreme sacrifice will unfold a new life for you, in a metaphorical sense – perhaps in the sense as it appears in: Phir janam loonga us din jab azad bahegi Ganga, unnat bhal Himalay par lehraayega tiranga (Bandini / Shailendra)!
Ironically, these sentiments seem to have no place in our collective psyche as is evident from our progressive degeneration, though individually we may yet be held back, even if for a fleeting moment, to sadly muse – what pass have we come to?
In fact the Generation Next is relentlessly moving towards a cynical self-centredness. As it is, it is largely driven by the ubiquitous mobile, is more at home on the net and deplorably stranger at home. For some, the "selfie" is the be-all-end-all of existence.
But for me who was just conceived when the Republic was born, this Shakeel song still inspires. And if I had any discretion I would have made it an integral part of the course contents for primary/middle classes in schools, atleast in the Hindi speaking States.
Insaaf ki dagar pe bachchon dikhaao chal ke (Gunga Jamuna, 1960) Naushad / Shakeel Badayuni / Hemant Kumar
Shakeel-Naushad – Post Gunga Jamuna
In Leader, the duo's creativity, or rather the acceptance there of, could not scale the height of their earlier effort. It was a much hyped film and a lot was expected. Music-wise it lacked the grip, missed the soul that had thitherto characterised Naushad's effort. Perhaps, the duo worked under the cinematic requirement and restraint. Incidentally, this was the period when Shakeel was at the top of his craft, winning three Filmfare awards in a row though under different music directors.
However, in Mere Mehboob (1963), the duo were back in their elements. The ghazal Mere mehboob tujhe meri mohabbat ki kasam (running into nine stanzas) was a outstanding creation, especially the lyrics studded with breathtaking imagery, articulating the wistfulness and pining of the lover for a tryst with his lady love. The following antara carries an extraordinary visualisation and I love it:
Maine ek baar teri aik jhalak dekhi hai
meri hasrat hai ki main phir tera deedar karoon
tere saaye ko samajh kar main haseen Taj Mahal
chandni raat mein nazaron se tujhe pyaar karoon
apni mehki hui zulfon ka sahara de de
Elevating the shadow of the beloved as Taj Mahal – the epitome of love – Shakeel was a romanticist without a peer!
Mere mehboob tujhe meri mohabbat ki kasam (Mere Mehboob, 1963) Naushad / Shakeel Badayuni / Mohd Rafi
Shakeel's Illness
Dil Diya Dard Liya was released in the year 1966. At about the same time Shakeel's physical afflictions were becoming a matter of concern. That must have impacted the romanticist in him, must have brought him down to the harsh reality of handling his progressively deteriorating physical self – Aur bhi gham hain zamane mein mohabbat ke siwa! Agreed, a lyricist is inalienably bound by the cinematic context and requirement of a song, yet the geniuses do find an expression to allude to their own respective circumstances. And Shakeel was a genius, a philosopher.
Koi sagar dil ko bahlata nahin
Bekhudi me bhi karar aata nahin
Main koi patthar nahin insaan hoon
Kaise keh doon gham se ghabrata nahin
Kal toh sab the, karwan ke saath saath
Aaj koi raah dikhlata nahin
Zindagi ke aaine ko tod do
Iss mein ab kuchh bhi nazar aata nahin
A growing helplessness, a disillusionment with life, is so easily discernible. How do I say I am not distressed? Am I not a human being? Main koi patthar nahin insaan hoon, kaise keh doon gham se ghabrata nahin! And his disillusionment – the life reflects nothing now, why, then, do with its mirror?  Zindagee ke aayine ko tod do, ismein ab kuchh bhi nazar aata nahin!
Koyi sagar dil ko behlata nahin (Dil Diya Dard Liya, 1966) Naushad / Shakeel Badayuni / Mohd Rafi
Aaj purani rahon se koyi (Aadmi)
Naushad knew that Shakeel's finances were not enough to enable him to meet the cost of his treatment including his stay at a sanatorium. But the two were closely bonded. Naushad managed to get him three films – Dil Diya Dard Liya, Sangharsh and Aadmi, even as Shakeel struggled in his long period of convalescence at the sanatorium. What was more important was that he also secured remuneration for him that was, it is said, ten times more than his normal. But Shakeel's illness allowed no recovery. At some stage, he must have seen his end coming and, I guess, he was reconciled to it. In Aaj purani rahon se koyi (Aadmi), Shakeel seems to be transcending the romanticist in him. It gives an insight into his then psyche, his disenchantment with husn-o-ishq and all connected indulgences.  The concluding stanza betrays his readiness to leave as he avers to be just a step away from his Creator: Pahuncha hoon wahaan, nahin door jahaan Bhagvaan bhi meri nigaahon se!
The poem:
Aaj purani raahon se
Koyi mujhe aawaaz na de
dard mein dube geet na de
gham ka sisakta saaz na de
Beete dino ki yaad thi jin mein
main woh taraane bhool chuka
aaj nayi manzil hai meri
kal ke thikaane bhool chuka
na woh dil na sanam
na woh deen dharam
ab door hoon sare gunaahon se
Toot chuke sab pyar ke bandhan
aaj koyi zanjeer nahin
sheesha-e-dil mein armaano
ki aaj koyi tasveer nahin
ab shaad hoon main
aazad hoon main
kuch kaam nahin hai aahon se
Jeevan badla duniya badli
mann ko anokha gyaan mila
aaj mujhe apne hi dil mein
ek naya insaan mila
pahuncha hoon wahaan
nahin door jahaan
Bhagvaan bhi meri nigaahon se
This is so sublime yet so un-Shakeelsque. The man who avowed to kindle fire in every heart with his words of love, of pain – Hum dard ka afsana duniya ko suna denge, har dil main mohabbat ki ek aag laga dengey – seems breaking loose from relational attachments and concomitant pains, speaking of an inner metamorphosis. Aaj mujhe apane hi dil mein ek naya insaan mila!  The poem reflexively takes to Shakeel's earlier poem Yeh zindagi ke mele, duniya mein kam na honge, afsos hum na honge. So highly philosophical, so full of understanding of life-death metaphysics yet there is no suggestion as to Shakeel's detachment.  Instead he is so full of life – the mild remonstration, the tinge of regret in Afsos hum na honge says it all.  The Aadmi poem Aaj purani rahon se is a sigh escaping the journey of pain that Shakeel must have endured or rather suffered in the last few years of his existence. Shakeel died young, in his early fities, on April 20, 1970, However, his rich literary creations seemed to be getting richer by the day, in contradistinction to the crass inanities that are currently churned out in volume to pass for Hindi film lyrics.
Aaj purani rahon se koyi (Aadmi, 1968) Naushad / Shakeel Badayuni / Mohd Rafi
Naushad lived for another thirty six years but without Shakeel he appeared an ordinary mortal. He lost the high pedestal he enjoyed, though he never lost faith in his ability as he once asserted, a year or two before his demise, that his best was yet to come! He, no doubt, composed engaging music for Sanjay Khan's tele serial the Sword of Tipu Sultan but that was that.  The fact is that none of the 15-16 movies that carried his music succeeded on the box office. And his oft-repeated lament that people's tastes had changed, that the influence of western music was overwhelming, did not carry conviction if one considers that Khayyam succeeded big, during the same period, with his classicism in Kabhie Kabhie, Umraao Jaan and Baazar.  Khayyam blossomed, for his music was borne on the words of some of the finest shayars namely Mir Taqi Mir, Sahir Shahryar, Bashar Nawaz, Amir Khusro and Muzaffar Ali.
Perhaps Naushad might have succeeded if he had, post Shakeel, paired with say Majrooh, Sahir or even Gulzar. But Naushad perhaps could not grasp the realities and thought that his music alone would sail him through, not realising that in the death of Shakeel his music while retaining the soul, lost the form that impacts. If I am to borrow, selectively, from Naushad's own creations, to sum up his musical journey, post Shakeel, it will have to be Mera jeevan saathi bichhad gaya, lo khatam kahani ho gayi (Babul).
Naushad passed away on May 5, 2006. But before that he was honoured with Dada Phalke Award in the year 1991 and Padma Bhushan in the year 2002. Shakeel too was accorded official recognition, even if belatedly. A postage stamp bearing his image was released in the year 2013.
Don't miss Part 1 of this essay. Click here or the link below.
https://learningandcreativity.com/silhouette/shakeel-naushad-classy-confluence-seamless-flow-part-1/
Hope you enjoyed reading…
… we have a small favour to ask. More people are reading and supporting our creative, informative and analytical posts than ever before. And yes, we are firmly set on the path we chose when we started… our twin magazines Learning and Creativity and Silhouette Magazine (LnC-Silhouette) will be accessible to all, across the world.
We are editorially independent, not funded, supported or influenced by investors or agencies. We try to keep our content easily readable in an undisturbed interface, not swamped by advertisements and pop-ups. Our mission is to provide a platform you can call your own creative outlet and everyone from renowned authors and critics to budding bloggers, artists, teen writers and kids love to build their own space here and share with the world.
When readers like you contribute, big or small, it goes directly into funding our initiative. Your support helps us to keep striving towards making our content better. And yes, we need to build on this year after year. Support LnC-Silhouette with a little amount – and it only takes a minute. Thank you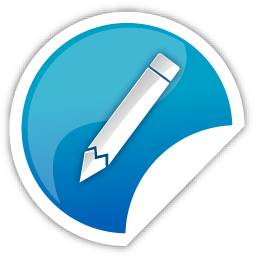 Whether you are new or veteran, you are important. Please contribute with your articles on cinema, we are looking forward for an association. Send your writings to amitava@silhouette-magazine.com
Silhouette Magazine publishes articles, reviews, critiques and interviews and other cinema-related works, artworks, photographs and other publishable material contributed by writers and critics as a friendly gesture. The opinions shared by the writers and critics are their personal opinion and does not reflect the opinion of Silhouette Magazine. Images on Silhouette Magazine are posted for the sole purpose of academic interest and to illuminate the text. The images and screen shots are the copyright of their original owners. Silhouette Magazine strives to provide attribution wherever possible. Images used in the posts have been procured from the contributors themselves, public forums, social networking sites, publicity releases, YouTube, Pixabay and Creative Commons. Please inform us if any of the images used here are copyrighted, we will pull those images down.