'Jo Bhi Ho Tum Khuda Ki Kasam, Lajawab Ho': Remembering Shakeel Badayuni
Picking up 3 Filmfare Awards in a row was just one of the achievements of poet, shayar, lyricist Shakeel Badayuni, one of the most successful songwriters ever. We remember this versatile and legendary lyricist with some of his choicest songs and ghazals.
When one thinks of lyricist, poet, shayar, Shakeel Badayuni in reference to the Hindi Film Song, what comes to mind is his large variety of songs that he composed for various film situations and with many different music composers. One rare feat (for those times) that gets associated with Shakeel is his hat-trick of Filmfare Best Lyricist Awards in the years 1961, 1962 and 1963. Yes, three in a row!
The first Filmfare Award in 1961 was for Guru Dutt's Chaudhvin Ka Chand, the title song sung by Mohd Rafi and with music by Ravi. In a chat over coffee with this writer, music director Ravi had recalled that his friendship with Shakeel went back to the early fifties. Ravi was an assistant to music director Hemant Kumar then and the most paired lyricist with the Hemant camp was S H Bihari.
But on coming into his own as an independent music director with Vachan in 1955, Ravi was waiting for an opportunity to get paired with Shakeel. Guru Dutt approached him after liking his music in Mehndi (1958) which was based on Umrao Jaan Ada, a story with a Muslim social background. Ravi said he had asked for Shakeel to be his lyricist and that was it. Chaudvin Ka Chand released in 1960 and was a hit and so was Gemini's Ghunghat by Ramanand Sagar, another hit from the Ravi-Shakeel team.
Forty six years ago, on 20th April, lyricist, poet, shayar, Shakeel Badayuni breathed his last owing to diabetes related complexes. He was just 53 years old and a very successful lyricist in Hindi main stream cinema. We pay our tribute to Shakeel through some of his choicest songs.
Let us start with the three films that gave Shakeel Badayuni three consecutive Filmfare awards:
The title song of Chaudhvin Ka Chand is one of the all-time best romantic numbers of Hindi film music, describing the beauty of a woman like none else. Shot superbly by master craftsman V K Murthy with apt directions from Guru Dutt and sung with perfect emoting feelings by Rafi, here's jo bhi ho tum khuda ki kasam laajawab ho:
Chaudhvin ka chand ho ya aftaab ho (Chaudhvin Ka Chand, 1960) – Ravi / Shakeel Badayuni / Mohd Rafi
Three consecutive Filmfare Awards
Let us quickly recall some of Shakeel beauties that got revealed with Ravi in Ghunghat and Chaudvin Ka Chand;
* Badle badle mere sarkar nazar aate hain/ Chaudvin Ka Chand – Lata
* Mili khak mein mohabbat, jala dil ka aashiyana / Chaudvin Ka Chand – Rafi
* Mera yaar bana hai dulha aur phool knilen hain dil ke / Chaudvin Ka Chand – Rafi
* Laage nan mora jiya, sajna nahin aaye / Ghunghat – Lata
* Hay re insaan ki majbooriyan / Ghunghat – Rafi
From one award to next, again with Ravi as the music director in 1962 for the Gemini Production hit, Gharana released in 1961 and directed by S S Vasan with Rajendra Kumar, Asha Parekh and Raaj Kumar in lead roles.
Even though, we the music lovers have known Hasrat Jaipuri to be the ace romantic lyricist when it came to describing a beautiful woman, but this 2nd award in a row settled it for Shakeel. Again an ode to a pretty woman, praising her beauty to the sky, koi tujhsa nahin hazaaron mein and rendered expertly by Rafi with his trademark soft touch:
Husn wale tera jawab nahin (Gharana, 1961) – Ravi / Shakeel Badayuni / Mohd Rafi
Gharana had a few more popular songs:
* Jab se tumhen dekha hai ankhon mein tumhin tum ho – Asha and Rafi
* Daadi amma daadi amma maan jao, chhodo bhi yeh gussa zara hanske dikhao – Asha and Kamal Barot
* Jai Raghunandan jai Siya Ram, hey Dukhbhanjan tujhe pranam – Asha and Rafi
The hat-trick of awards came from Hemant Kumar's music and production of Bees Saal Baad (1962) for the famous Lata number, Kahin deep jalee kahin dil. Based on Hemant's earlier tune in Bengali Jighansa (1952), (Bees Saal Baad was the Hindi remake of Jighansa) it was a massive hit in Hindi. As were other songs in the film as well.
* Zara nazron se keh do ji, nishana chook na jaye  – Hemant Kumar
* Sapne suhane ladakpan ke, mere naino mein dolein bahar ban ke – Lata
* Beqaraar kar ke humen yun na jaiye, aapko hamari qasam laut aayiye – Hemant
Kahin deep jale kahin dil (Bees Saal Baad, 1962) – Hemant Kumar / Shakeel Badayuni / Lata Mangeshkar
Shakeel Badayuni and Naushad
Any talk of Shakeel brings about his association with Naushad to the mind of a music lover. It was with Naushad that Shakeel Badayuni started his career in 1947 in A R Kardar's Dard with the Uma Devi hit Afsana likh rahi hoon dil-e-beqaraar ka. Kardar and Naushad had heard the shayar in a mushaira and invited him to pen some songs for the film. The first opportunity turned gold and Shakeel was established in a career writing film songs.
Shakeel's early partnership was established with Naushad and Ghulam Mohammad.  Recollect the other Dard songs:
* Betaab hai dil dard-e-mohabbat ke asar se, jis din se chaand chhupa meri nazar se – Suraiya and Uma Devi
* Yeh kaun chala, yeh kaun chala, meri ankhon mein sama kar – Uma Devi and others.
But he did get a chance to work with Naushad's guru Khemchand Prakash as well, in Jaan Pehchan. Produced and Directed by ace cameraman Fal Mistry, it starred Raj Kapoor with Nargis. In this delicate Geeta Roy-Talat Mahmood duet, Raj Kapoor and Nargis even have their names etched in the lyrics.
Kyun pyaar ki duniya mein na ho Raj hamara,
Hai dil ko teri Nargis-i aankhon ka sahara…
Armmaan bhare dil ki lagan tere liye hai (Jaan Pehchan, 1950) – Khemchand Prakash / Shakeel Badayuni / Geeta Roy and Talat Mahmood
Romantic imagery and symbolism in Shakeel's poetry
Shakeel, unlike many of his contemporaries, had no idealistic bent of mind. He was not a leftist, nor a socialist and had no other influences in his poetry.  The songs for which he received the first two Filmfare awards were in praise of husn or the beauty of a woman. In the third one Bees Saal Baad, it was longing for love – Mera geet mere dil ki pukar hai, jahan main hoon wahin mera pyar hai, zara dekh le aakar parwaane, teri kaun si hai manzil. Love, emotion, attraction, desire, longing, all feelings were prominent in his lyrics.
Notice the imagery in Beqaraar kar ke humein yun na jaayiye –
Dekhiye gulab ki wo daaliyan, badh ke choom lein na aapke kadam,
Khoye khoye bhanware bhi hain baagh mein, koi aapko bana na le sanam,
Or in Zaraa nazron se kehdo ji, its again the celebration of innocence in youthful beauty that is having a killer effect on the lover
Kitni maasoom lag rahi ho tum, tumko zaalim kahe, woh jhootha hai,
Yeh bhola pan tumhara yeh shararat aur yeh shokhi,
zaroorat kya tumhen talwar ki teeron ki khanjar ki,
Nazar bhar kar jise tum dekh lo wo khud hi mar jaye, Zara nazron se keh do ji,
Nishana chook na jaye.
So very romantic, and in simple language and expression of chhed-chhad and praise of beauty
On the other hand, in Mili khaak mein mohabbat, jalaa dil ka aashiyana (Chaudhvin Ka Chand), he could express depression with sarcasm:
Mujhe raasta dikha kar, mere kaarvan ko loota,
Idhar aa gale laga loon, tujhe gardish-e-zamanaa.
In similar verve he wrote for Son Of India, 1962,
Dikhla ke kinara mujhe mallah ne loota, kashti bhi gayi haath se patwaar bhi chhuta,
Ab aur na jane meri taqdeer mein kya hai, Ae dil ke sahare, tujhe dil dhoond raha hai
Equally convincingly, Shakeel could pen down the spiritual philosophical lyrics in Baiju Bawra's Mann tarapat Hari darshan ko aaj.
Bin guru gyan kahan se laaoon, deejo daan Hari gun gaaoon,
Sab guni jan pe tumhara raaj, tarapat Hari darshan ko aaj.
Mann tarapat Hari darshan ko aaj (Baiju Bawra, 1952) – Naushad / Shakeel Badayuni / Mohd Rafi. 
Shakeel's largest body of work was with Naushad, and together they gave numerous hit songs. Music lovers treasure the songs of their teaming partnership in films such as, Aan, Diwana, Shabaab, Amar, Uran Khatola, Mother India, Kohinoor, Mughl-e-Azam, Gunga Jamuna, Mere Mehboob, Son of India, Dil Diya Dard Liya, Leader, Saaz Aur Awaaz, Aadmi. So many songs, so many moods, so many hits.
Shakeel was a poet of all seasons and colors. It is a very difficult job to pick a few songs from Shakeel–Naushad repertoire and use as a showcase, as the list is huge. Kohinoor easily tops in popularity. Madhuban mein Radhika naache re with a totally different genre of lyrics was written to suit the song situation with a marvelously composed tarana. It is a class creation all through, beautifully tuned by Naushad, excellent delivery by Rafi, and enchanting lyrics by Shakeel.
Madhuban mein Radhika naache re (Kohinoor, 1960) – Naushad / Shakeel Badayuni / Mohd Rafi
Desi dialect in Shakeel Badayuni's songs
Another genre that Shakeel showed a terrific control in was the desi dialect, or lyrics in Bhojpuri language. The spirited electric number from Gunga Jamuna (1961) – Nain lad jai hain to manwa maa kask hoi be kari, by Rafi, and then the Lata numbers – Dhoondo dhoondo re baalama more kaan ka bala and Na manu na maanu na maanu re daghabaaz tori batiyan na maanu re.
A use of dialect convincing to the film situation and yet easy on the ears and simple to follow – isn't that a work of a genius? He did it again in Sunghursh in 1968 in Mere pairon mein ghungroo bandha de to phir meri chaal dekh le (though closer to regular Hindi language).
Hui gawa man maa more tirchhi najar ka halla,
Gori ko dekhe bina nindiya na awei humka,
phanj lagi hai to karejwa maa khatak hoi be kari,
Along with the language, the expressions and the use of rustic Bhojpuri dialect make the song outstanding.
Nain lad jayi hain to manwa maa kasak hoi be kari (Gunga Jamuna, 1961) – Naushad / Shakeel Badayuni / Mohd Rafi
Shakeel's expertise over the Ghazal
The Ghazal for a shayar should be a natural outpouring and how could Shakeel not excel in this genre too.
Main koi patthar nahin insaan hoon, kaise keh doon gham se ghabarata nahin,
Koi sagar dil ko behelata nahin, bekhudi mein bhi qaraar aata nahin.
What a beauty!
Then the simply outstanding Lata one in Amar (1954)
Na milta gham to barbaadi ke afsaane kahan jaate,
Agar duniya chaman hoti to veerane kahan jaate.
Chalo accha huwa apnon mein koi ghair to nikla,
Agar hotey sabhi apne to begaane kahan jaate.
A really deep and soothing effect and yet so simple a language of expression.
Notice the pain and prayer and guhaar in Mughal-e-Azam's (1960) Lata number Beqas pe karam kijiye:
Ae mere mushkil kushan fariyaad hai fariyaad hai,
Aapke hote huwe duniya meri barbaad hai,
Beqas pe karam kijiye Sarkar-E-Madina,
gardish mein hai taqdeer bhanwar mein hai safina.
In 1963 Harnam Singh Rawail produced and directed the massive hit Mere Mehboob, pairing Shakeel and Naushad together in what is termed as a 'Muslim social', starring Sadhana and Rajendra Kumar. Each song was a block buster. The title song, a tandem, is a love lorn ghazal, once again in the award winning trend that makes a pleasurable listening even after all these years. In fact, many music experts believe that once around 1968 when Shakeel had ceased to work owing to serious health issues, Naushad's creativity and quality suffered too.
Mere mehboob tujhe meri mohabbat ki kasam (Mere Mehboob, 1961) – Naushad / Shakeel Badayuni / Mohd Rafi
The Shakeel Badayuni-Hemant Kumar Gems
One good thing with Shakeel's nature was that while he did not push any ideology through his poetry, he did not adhere to any camp either and thus was accepted as a workable lyricist by many a producer/director and music directors. Offering all types of variety to a film song became his strong point.
Guru Dutt, after his successful Chaudvin Ka Chand went back to sign him for Sahib Biwi Aur Ghulam to work on with Hemant Kumar's music. Together Shakeel and Hemant Kumar produced some outstanding and everlasting songs. Lilting, haunting, enticing lyrics to perfectly matched tunes and creative, sensitive song picturizations.
Piya aiso jiya mein samay gayo re
ke main tan man ki sudh budh gawa baithi,
Har aahat pe samjhi wo aaye gayo re,
jhat ghunghat mein mukhda chuupa baithi.
Such simple words that show case a woman waiting for her husband to return home to her, so very enticingly.
Saaqiya aaj mujhe neend nahin aayegi,
suna hai teri mehfil mein rat jagga hai,
Aankhon aankhon mein yun hi raat guzar jaayegi,
suna hai teri mehfil mein rat jagga hai.
A variety of expression, in a different situation but use of chhand is all through there to allure the listener. Tan-man ki sudh-budh in one and aankhon-aankhon mein in the other.
Interestingly, Shakeel uses bold and inviting lyrics on a house wife and not a club or mujra dancer, and very convincingly fits them into the character and the situation;
Yeh bikhri zulfen yeh khilta kajra,
yeh mehki chunari yeh man ki madira,
Yeh sab tumhare liye hai preetam,
main aaj tumko na jaane doongi, jaane na doongi.
Na jaao sainyyan chhudaake bainyya (Sahib Biwi Aur Ghulam, 1962) – Hemant Kumar / Shakeel Badayuni / Geeta Dutt
Exploring the gamut in two films with SD Burman
Guru Dutt's brother Atmaram now signed Shakeel for his directorial venture for Brindavan Pictures' Kaise Kahoon (1964) and got S D Burman to provide music. Within a month, Bimal Roy too signed Shakeel with S D Burman to team together for his, Muslim social, Benazir. Though this pair did only two films, it has left many joyful music milestones for us.
In Kaise Kahoon, Shakeel gave a variety:
* Zindagi tu jhoom le zara, keh rahi hai tujhse yeh fiza – Rafi
* Kisi ki mohabbat mein sab kuchh bhula kar, badi cheez paai hai dil ko ganwa kar – Asha / Rafi
* Haule haule jiya dole, sapnon ke bun mein papiha mann ka pi pi bole – Lata
* Dil ka dard nirala – Rafi
But the film sank and the music too was forgotten. The one that remained evergreen was the one with amazing lyrics by Shakeel and outstanding music composition by SD Burman, sung by SD Batish, Suman Kalyanpur and Rafi, Manmohan man mein ho tumhi, more ang ang tum hi samaye, mano ya mano na ho tumhi.
Manmohan man mein ho tumhi (Kaise Kahoon, 1964) – SD Burman / Shakeel Badayuni / SD Batish, Suman Kalyanpur and Rafi
Burman had a unique way to make feel at home with any lyricist. This showed in his varied creations with multiple lyricists and how he could bring out the best from all of them. It was no different with Shakeel. That the film did not score at the box-office was a blow, but each song in Benazir was a hit and highly appreciated.
For Lata, Shakeel penned:
Kaisi bud nasibi hui mil na sake na hum….
Gulshan mein ab nassem-e-sahar jaane kab chale…
But for Rafi, it is Aaj gulshan mein nahin ghar mein bahaar aayi hai.
Listen to Lata sing for Meena Kumari:
Unka karam hi aaj situm ban ke reh gaya,
ik naghma labh pe aaya magar kho ke reh gaya,
halki si ik khushi hai to
halka sa ek gham, mil sake naa hum.
You have Chhaya vaad in pure poetic terms here.
Rafi is in his pure romantic mood in Shashi Kapoor's Behki behki nasha-e-husn mein khoyi khoyi (again chhand), Jaise Khaiyyam ki rangeen Rubai koi, dil ke sheeshe mein pari ban ke utar aai hai, aaj gulshan mein nahin ghar mein bahaar aai hai.
Dil mein ik jaane tamanna ne jagah paai hai (Benazir, 1964) – SD Burman / Shakeel Badayuni / Mohd Rafi
Melody and purpose shined in Shakeel-Ghulam Mohammed songs
No Shakeel tribute can be compete without including a song from his awe-inspiring pairing with Ghulam Mohammed. The duo produced a large variety of songs in many films, all melodious tunes and with deep meaningful lyrics.
* Taqdeer ki gardish kya kum thi, us par ye qayamat kar baithe – Lata (Sitara, 1955)
* Ik bewafa ko dil ka sahara samajh liya – Lata / Talat (Ajeeb Ladki, 1951)
* Tara rara rum mere dil mein sanam, tu baad-e-saba kya jaane – Lata (Hoor-e-Arab, 1955)
* Shikayat kya karoon dono taraf gham ka fasana hai – Lata (Kundan, 1955)
* Ik teer chalane waale ne dil loot liya – Sitara / Mukesh (Pugree, 1948)
* Ankhiyan mila ke zara baat karo ji – Rafi / Lata (Pardes, 1950)
* Yeh duniya hai yahan dil ka lagana kisko aata hai – Lata / Mukesh (Shair, 1949)
Parwaane O parwaane, do din ki jawani hai (Naazneen, 1951) – Ghulam Mohammed / Shakeel Badayuni / Lata Mangeshkar
With Naushad and Ravi, 1966 was a milestone for Shakeel
In the year 1966, Shakeel had a hit, in terms of the film's music, with Naushad in Dil Diya Dard Liya, with three superb Rafi deliveries. Recollect:
* Guzaren hain aaj ishq me hum us makaam se, nafrat si ho gai hai mohabbat ke naam se
* Koi saghar dil ko behalata nahin, bekhudi mein bhi qaraar aata nahin
* Bewafa maine tere pyar mein kya kya na kiya (the title number)
But this year belonged to the team of Ravi and Shakeel, giving two huge hits in Raj Khosla's tear jerker Do Badan, one of those rare films where Pran gets to marry the heroine Asha Parekh! And, the music worked wonders, again with three Rafi hits:
* Naseeb mein jiske jo likha tha woh teri mehfil mein kaam aya
* Bhari duniya mein aakhir dil ko samajhane kahan jaayen, mohabbat ho gai jinko wo deewane kahan jaayen
* Raha gardishon mein hardam, mere ishq ka sitara.
The film also had its share of hits in female voices.
* The soulful and pathos-filled Lo aa gai unki yaad, wo nahin aaye by Lata Mangeshkar
* the beautifully melodious Jab chali thandi hawa, jab uthi kaali ghata, mujhko ae jaan-e-wafa, tum yaad aaye by Asha Bhosle.
Jab chali thandi hawa, jab uthi kaali ghata (Do Badan, 1966) – Ravi / Shakeel Badayuni / Asha Bhosle
The other box-office blockbuster of 1966 was O P Ralhan's Phool Aur Patthar, starring Meena Kumari with Dharmendra. Four lovely Asha numbers would always remain in our memory – two each on Shashikala and Meena Kumari.
* Zindagi mein pyar karna seekh le, jisko jeena ho marna seekh le
* Shishe se pee ya paimane se pee, ya meri ankhon ke makhane se pi (both on Shashikala)
The other two songs primarily on Meena Kumari were:
* Laai hai hazaaron rang Holi, koi tan ke liye koi man ke liye and
* the racy breezy bhajan, Sun ke pukar aai, aaj tere dwar leke aansuon ki dhaar mere Sanware.
To have one's ghazal chosen by the ghazal queen, Begum Akhtar was a true honour to Shakeel's craft. Not coming as a surprise for the ghazal lovers, Begum Akhtar acknowledged it as one of her most favorite as well in her public performances.
Mere humnafas mere hum hum nawa, mujhe dost ban ke dagaa na de
Main hoon dard-e-ishq se jaan va-lab mujhe zindagi ki dua na de
On any performance then and on any internet site today, it is one of the most in-demand ghazal of the Queen of ghazals, Begum Akhtar. Let's enjoy it:
Mere hum nafas mere hum nawa – Shakeel Badayuni / Begum Akhtar
By 1967, Shakeel's health had started to fail. In 1968 the music of Naushad's Aadmi was appreciated and sold well, though the film was not as big a hit. Based on Aalayamani, Shivaji Ganeshan's Tamil hit, it starred Dilip Kumar with Waheeda Rehman, Manoj Kumar, Simi and Pran and was directed by A. Bhimsingh.
Aadmi's priceless portions had Dilip Kumar's Dostoyevskian complexities portrayed in a range of facial expressions along with changing tonal inflections of sarcasm, pain, guilt and rage. Shakeel as the lyricist had the uphill task of matching these complex emotions with apt lyrics. Many had felt that Naushad could not rise to the occasion and gave sub-standard music. The controversy of Talat having been replaced by Mahendra Kapoor in the duet with Rafi, kaisi haseen aaj baharon ki raat hai, ik chand aasman pe hai ik mere saath hai stood out like a sore thumb. The title track by Rafi Na aadmi ka koi bharosa, was well received, as was Lata's kal ke sapne aaj bhi aana.
But what has stayed with the music lover as a Shakeel triumph is this Rafi beauty:
Beetey dinon ki yaad thi jinme main wo tarane bhool chuka
Aaj nai manzil hai meri, kal ke thikane bhool chuka
Na wo dil na sanam, na wo deen dharam
ab door hoon saare gunahon se
Aaj purani raahon se koi mujhe aawaz na de
Aaj purani raahon se koi mujhe awaaz na de(Aadmi, 1968) – Naushad / Shakeel Badayuni / Mohd Rafi
On the request of one of our informed and knowledgeable readers, Nutsure Satwik, here is one of the best known gems of Begum Akhtar from the pen of Shakeel Badayuni:
Aye mohabbat tere anjaam pe rona aaya
Jaane kyon aaj tere naam pe rona aaya
Yun toh har shaam ummido mein guzar jaati hai
Aaj kuch baat hai jo shaam pe rona aaya
Kabhi taqdeer ka matam kabhi duniya ka gila
Manzil-e-ishq mein har gam pe rona aaya
Jab hua zikr zamane mein mohabbat ka
mujh ko apane dil-e-nakaam pe rona aaya
Aye mohabbat tere anjaam pe rona aaya – Shakeel Badayuni / Begum Akhtar
More to read on the legendary lyricists and music composers
'Bade Achchhe Din Thhe, Bade Pyare Saathi, Aur Guni Bhi' – In Conversation with Majrooh Sultanpuri
'Chalte Chalte Yunhi Koi Mil Gaya Thha': The Music of Ghulam Mohammad
Sahir Ludhianvi: The Rebel, The Lover
Shailendra: The Spirit with a Mass Connect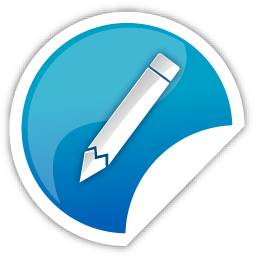 Whether you are new or veteran, you are important. Please contribute with your articles on cinema, we are looking forward for an association. Send your writings to amitava@silhouette-magazine.com
Silhouette Magazine publishes articles, reviews, critiques and interviews and other cinema-related works, artworks, photographs and other publishable material contributed by writers and critics as a friendly gesture. The opinions shared by the writers and critics are their personal opinion and does not reflect the opinion of Silhouette Magazine. Images on Silhouette Magazine are posted for the sole purpose of academic interest and to illuminate the text. The images and screen shots are the copyright of their original owners. Silhouette Magazine strives to provide attribution wherever possible. Images used in the posts have been procured from the contributors themselves, public forums, social networking sites, publicity releases, YouTube, Pixabay and Creative Commons. Please inform us if any of the images used here are copyrighted, we will pull those images down.