Shailendra: The Spirit with a Mass Connect
Shailendra versified every human emotion, every mood in a lingo that was kabirusque, that connected. A tribute to the ace lyricist on his birth anniversary by Vijay Kumar.
Shailendra was a phenomenon – the Mustard Seed!  The Seed that not only sprouted through the deep dust of poverty it found itself buried under, but also took the essence of that dust for its creative flourish.
In dil ka haal sune dilwala (Shree 420), there is a stanza that alludes, rather cryptically, to his early years of penury,  of hardship, of struggle:
'Chhote se ghar mein garib ka beta
Main bhi hoon maa ke naseeb ka beta
Ranj-o-gham bachpan ke saathi
Aandhiyon mein jali jeevan baati
Dhoop ne hai bade pyaar se paala…'
But Shailendra is not complaining. He is almost portraying his unensconced early life as his strength. The second sentence  – 'Main bhi hoon maa ke naseeb ka beta' –  carries a deeper layer of meaning than is apparent. Shailendra is assertive that he is what he is owing to the accumulated good karma (naseeb) of his mother.  What he implies, though unsaid, is that his early poverty too is part of a larger destinational design.
Ramayya Vastawaiyya (Shree 420, 1955)
In an earlier track – 'Awara hoon', which became and still is a trans boundary craze  – he is romancing with poverty, with wretchedness,  extolling the meaningless meandering, and equating the vagabond with a fallen star! I wonder, why the Ministry of Tourism has not thought of adopting this poem on the lilt as the anthem for the Incredible India Overseas. It will impact.
His 'Ramayya Vastawaiyya' is not a run-of-the-mill love song. He is putting poverty on a higher pedestal existentially, something to cherish, almost!
'Uss desh mein tere pardesh mein
sone chaandi ke badle mein milte hain dil
Iss gaon mein, dard ki chaavn mein
pyaar ke naam par hi dharakte hain dil…'
Shailendra's love muse often sourced poverty. And whenever that happened, he connected, he truly became people's poet, he became timeless.
Shailendra – the optimist
Hope and optimism were part of Shailendra's DNA. It will be an easy argument that a lyricist writes as the cinematic context demands and Shailendra was no exception.  This, however, holds good only to a point. Deeper creations do give the lyricists the critical literary freedom, to internalize their own take on the situations.
For instance, the number from Boot Polish – 'Tumahare hain tumse daya maangate hain…' This lament of existential haplessness, this address seeking compassion and succour to battle the fated destitution and denial…Every time I hear this I feel an inexplicable rawness, a vulnerability within, with eyes turning a tad moist.
Yet, mercifully, Shailendra still throws an ember or two to flicker the hope for the spirit apparently buried under absolute darkness.
'Yateemo kee duniya me har dam andhera
Idhar bhool kar bhee na aaya savera
Kisi shaam ko ek pal bhar jale jo
Ham aasha kaa aisa diya mangate hain…'
I have often thought if Shailendra's dalit descent weighed with him sub-consciously as he wrote this poem of gripping pathos.
In the other Boot Polish number, Shailendra is unrestrained – the optimist in him becoming a seller of dreams :
'Humse na chhuhpao baccho humein to batao
Aane wali duniya kaisi hogi samjhao

Aane wali duniya mein sab ke sar pe taj hoga
Na bhookon ki bheedh hogi
Na dukhon ka raj ho
Badle ga zamana yeh sitaaron pe likha hai

Nanhne munne bacche teri muthi mein kya hai…'
This song, to my mind, is one of a kind, incomparable. The innocence in tatters pronounces the eventual emergence of a world which will be humane and just. And Shailendra carries conviction, easily connects, as he lends a cosmic design to the conception.
Nanhne munne bacche teri muthi mein kya hai (Boot Polish, 1954)
Shailendra's 'Kahan ja raha hai tu…' (Seema, 1955) is, in a sense, a song of hope. It is different, is directed to one who is mired deep in dehumanized yet habituated circumstances, and is suddenly brought face to face with a new world of hope, of redemption. The pull of life is too strong but a plunge into the unknown, even if for eventual good, is resented to.  Nutan on-screen looks a physical expression of this killing dilemma – to be or not to be!
However independent of expressions on-screen, it is the words of Shailendra and the singing of Rafi that give this song – I consider it a quasi bhajan – a song of timelessness.
When Rafi says 'Kahan ja raha hai…'  his voice impacts through the cloak of the temporal and of the material to reach the innermost. And Shailendra some where slips in an amazing expression – an aphorism, a truth of life: 'Nishan manjilo ke pairon ke chaale…' the blisters on my treading sole, each a strand of existential sufferance!
Ab ke baras … (Bandini, 1963 ) is an exceptional composition – a creative synergy of three geniuses – Bimal Roy, SD Burman and Shailendra. I am not sure if it will be correct to call it a lament that carries hope. But it no doubt holds out emotional sustenance, even if surreal, to the convict under a jail sentence. Arguably, Asha's best number.
And look how Shailendra achieves it. Nostalgia is a great release if the present is un-mitigating with all doors closed. He has projected and extended the nostalgia, the memory of the good times, into a wishfulness for the future. Remarkably, the burden of the moment present is transcended. The convict uses her nostalgia to weave a world of fantasies, of hope.
Shailendra –  the visionary
Shailendra had a vision of the times to come. I have sampled three tracks – each a huge entertainer.
The first one from Shailendra's debut film Barsaat (1949).
'Patli kamar hai tirchhi nazar hai
khile phool si teri javaani
koi bataaye kahan qasar hai

Mai chanchal madmast pavan hoon
jhoom jhoom har kali ko choomun……
meri zindagi mast safar hai

Mai bahate dariyaa kaa paani
khel kinaaro se badh jaau, bandh na paau
nayaa nagar nit nayi dagar hai'
Philandering being flaunted as a virtue – almost mockingly to the lament and pining of a smitten and loyal heart. At another level, the song seems to articulate a counter view – that satiation of the senses is be-all and end-all – boldly daring the sensibilities and the mores of the times.  Shailendra foresaw the realities of a time much beyond.
In Mud mud ke na dekh (Shree 420), Shailendra's advocacy of an individual-centric, self-serving approach to life, driven by malleability and adaptability, even if at the cost of traditions and time-honoured values, might have surprised many.
Duniyaa ke saath jo badalataa jaaye

jo isake shaanche me hi dhalataa jaaye

duniyaa usiki hai jo chalataa jaaye.
Mud mud ke na dekh (Shree 420, 1955)
Maya humbling Vidya had a cinematic context but it was an opportunity for Shailendra to anticipate, though much ahead, a time that would unfold itself eventually. And how true – the mantra for survival is to surge ahead relentlessly irrespective of its moral and social cost, or fall by the wayside!
In the pacy track of Anari, 1956…1959, created and meant to give foot-tapping light entertainment, Shailendra almost nonchalantly slips in three words: Duniya saabun tel
– the world will be toiletries and perfumeries!  How true!
Shailendra – his love muse
Shailendra's love muse was generally related itself to the subjective, to the subtle, to the emotions than to carnal or erotic. I have sampled five of his poems.  Of course, I have reasons to like each one of them.
Ye sham ki tanhaayien (Aah, 1953) – arguably one of the best of Lata. The  lover forlorn is distraught, pining, in wait  –   a wait that has an eonic dimension  – 'jis raah se tum aane ko the, uske nishaan bhi mitne lage  / aaye na tum sau sau dafa, aaye gaye mausam…'  There is a resigned acceptance of the realities, and yet the wait!
'Mitti se khelte ho baar-baar kis liye' (Patita) – this song is a complex emotion intertwining sadness, haplessness, bitterness laced with low anger, and, above all, remonstration – why tantalize a speck of dust into the visions of the grand ?  Why adorn a life in ruins?
'Zara si dhool ko hazaar roop naam de diye
zara si jaan sar pe saat aasamaan de diye
barabaad zindagi ka ye singaar kis liye'
The poem alludes to the series of misfortunes that Radha (Usha Kiran) finds herself subjected to – Shailendra-Lata-Shankar Jaikishen super synergy.
Mitti se khelte ho baar-baar kis liye(Patita, 1953)
Another score from Aah:
'Jo main jaanati unke liye, mere dil mein kitnaa pyaar hai
itnaa pyaar main karti kyon
Jo main soch samajh ke chalati, hud se baat guzarti kyon
Anjaane nainon se ulajh ke
jeete jee main marti kyon……
This is an absolutely 'feminine' poem. What a beautiful description of emotions of a girl, besotted, for the first time, not in herself, unable to bear the love pang, remonstrating therefore with herself on her perceived acts of 'omissions'! Shailendra is at his subtlest best.
Hira, the nautanki bai of Teesri Kasam, is deep within the quintessential 'other half' – day-dreaming to become the companion, the wife of the bullock cart driver Hiraman.  Yet her unenviable credentials  and the consequent dilemma  –  to be or not to be – head knowing the futility of it all, but the heart will not give up! And the damning feeling at the top of that that Hiraman treats her as a 'devi'. Yet Hira Bai unfolds and blossoms for few fleeting moments when the young ones of a village treat her as a bride: 'laali laali doliya mein laali re dulhaniya…' Shailendra's poem in simple innocent words puts Hira's fancies on the wings.
'Laali laali doliyaa mein laali re dulhaniya
piyaa ki piyaari bholi bhaali re dulhaniya

Lautegi jo godi bhar hamein na bhulaanaa
laddoo pede laanaa apne haathon se khilaanaa
teri sab raatein hon diwaali re dulhaniya…….
'Mere man ke diye' (Parakh) – an exceptionally deep song. Lata transports the words where it appears an invocation – and Sadhana's illuminated grimness gives the song-essence a physical form.
'Mere man ke diye / yoonhi ghut ghut ke jal tu mere laadle
o mere laadle

khaaq ho jaaye / hum pyaar ke naam par…
pyaar ki raah mein roshni to rahe
O my hope, my aspirations within
Remain lighted even if just
Despite a choking mope without…..
No matter if I am effaced in love
But thou shall yet illuminate its path….
Shailendra – His 'otherworldliness'
It is generally believed that Shailendra was a non-believer. But his poems strongly suggest to the contrary. The life-death metaphysics that runs through the poems he penned is not just a response to the cinematic contexts but seems articulated with conviction. The doctrine of soul migration – 'uss paar' – is almost a refrain in many of his works. The destinational view of life is so easily discernible, so unmistakable.
The prayer that reflexively comes to mind is 'Tu pyaar ka sagar hai…' (Seema).  It is predominated by a sentiment of surrender to Him, is a beseech to hold-hand in one's passage through this life inscrutable and beyond.  Shailendra is profound, is Kabirusque, as he muses:
Tu pyaar ka sagar hai…..
Idhar jhoom ke gaaye zindagi udhar hai maut khadi
Koi kya jaane kahaan hai seema uljhan aan padi
Kaanon mein zara keh de
Ke aaye kaun disha se hum …
Here, and now,
The life celebrates itself
But the death beacons
A moment later, there,
What demarcates the two
Is an existential riddle,
O The Wise One
Whisper in my eager ears
Which yonder did I really
Come from!
It is rare, very rare when a song transcends its cinematic context to become a timeless message, acquires an autonomous standing of its own. Tu pyaar ka saagar hai is one such score.
Tu pyaar ka sagar hai (Seema, 1955)
In 'Bol ri kathputli bol…' (Kathputli), Shailendra travels still deeper. He is hinting at a spiritual layer  – Purush and His manifestation Prakriti. This song is exceptional as the two dimensions run through concurrently – one that connects us to the mundane and the other to the Creator-Created metaphysics – and will pass for a love song as also a bhakti geet in the tradition of Kabir. And what makes this as one of the best Shailendra-SJ composition is the lilt on which it is set.
Bol ri kathaputali dori kaun sang baandhi, sach batala tu naache kis ke liye
baavali kathaputali dori piya sang baandhi main naachun apane piyaa ke liye…

Kathaputali ka khel ye duniya saanvariya us paar i…
jahaan jidhar saajan le jaaye, sang chalun main chhaaya si
vo hain mere jaadugar main jaadugar ki maaya si…
Mat ro mata….  (Bandini) is a patriotic song which is as much self addressed as it is to comfort the mother who gave martyr the birth. It is not at all addressed to the countrymen as most of the patriotic songs are, though most of us yet empathise with the man headed for the gallows, and cry internally, and some visibly too..
At a deeper layer, Shailendra has woven very subtly, implicitly, in this patriotic song, the doctrine of indestructibility of the spirit as he alludes to the emergence of the martyr as a star in the sky, as flourishing blooms where his body would perish, and his rebirth with the birth a nation! This patriotic song has a dimension that transcends the mundane:
Phir janamungaa us din jab aazaad bahegii gangaa / Unnat bhaal himaalay par jab leharayega tiranga……
'Ajab tori duniya, O more rama…'. (Do Bigha Zameen, 1953). This philosophical muse too reminds one of Kabir Das. It is amazing how Shailendra could convey such deep thoughts in such a heart-to-heart rustic lingo. Look at the stanzas, each carries a deep thought /message: The world remains un-understood despite its many conceptions – bedhab tori duniya. The other stanza says: Despite the man's heroics, his gigantic feats, this world is still not his – Ho ke hamari, hui na hamari, alag tori duniya.
And in the final antara, Shailendra sounds a bit bitter and definitely sarcastic: Religion / compassion are all aspects of money power, where a poor man should go? And I will accept this as your world if you ensure that your men are not treated as commodities and traded upon – jab tere bandon kii jaan bikey naa, hai tab torii duniyaa!
'Aa ja re mei to kab se khari uss paar…' (Madhumati) This song, more than any other in the film, connects one to the story. Each stanza is about journey beyond this life and before. If there is iss paar there has to be a uss paar too. But Shailendra interweaves so brilliantly the station of a soul unfulfilled, uncomplemented… 'Main deeye ki aisi baati, jal na saki jo bujh bhi na paati, aa mil mere jeevan saathi…'
And then, 'Main nadiya phir bhi mein pyaasi…' and Madhu (Vyjayantimala) actually seems to convey that …full of life, fluidity, flow… and invitation to the one descending from 'uss paar'! Black and White and the accompanying haziness have always bewitched me. And this one – 'Aaja re…' is at the very top.  Shailendra at his best.
Aaja re pardesi (Madhumati, 1958)
'Mere saajan hain uss paar…' (Bandini) – is a synergy of the best of Shailendra, SD Burman the music composer and the singer, Bimal Roy the director and last but not the least Nutan the actress. Kalyani (Nutan) though brutalized by time ignores a rare happy turn in her life and rushes to unite with her physically rotting old flame – in an act of complete self effacement and sacrifice! The scene has an other-worldliness about it. Shailendra's words in the background so tellingly bring out the inner turmoil and pain of the central character. And this love song almost acquires a spiritual aura in the singing of the eastern mystic namely Sachin Dev Burman.
O re maajhii, O re maajhii, O mere maajhii
Mere saajan hain us paar, main man maaar, huun is paar
O mere maajhii, abakii baar, le chal paar, le chal paar

Ho… man kii kitaab se tuu, meraa naam hii mitaa denaa
Gun to na thaa koii bhii, avagun mere bhulaa denaa
Mujhe aaj ki bidaa kaa, mar ke bhii rahataa intezaar
O re maajhi (Bandini, 1963)
Shailendra seems certain about the destinational character of life as he explicitly expounds:  'aagaz ke din tera anzaam tai ho chuka, jalte rahen hain jalte rahenge ye zameen aasmaan…' (Patita).  But why Shailendra is so emphatic about the preponderance of dukha in existence symbolized by punishing zameen and aasmaan? It could be out of his experience. Or did he want to convey that cosmic dispensation is essentially cruel?
And in 'chithiya ho to har koi baanche, bhagya na banche koi, karamva bairi ho gaye hamaar…' (Teesri  Kasam), he lends a destinational hue to karma itself –  that one's own actions – karma – will turn against if that is so destined! So true in his own case. His ambition to produce this film, Teesri Kasam, turned out to be his karma that boomeranged.  And I can't help recalling a stanza from his immortal creation 'Ramaiya vastaiwaiya…' that  seems to sum up Shailendra's own life – from being poor to a star, and then the star that faded and the world just moved on, without a care !
'Rasta wahi aur musafir wahi / ek tara na jaane kahan chup gaya
Duniya wahi duniya wale wahi / koi kya jaane kis ka jahan lut gaya…'
The man who perhaps had in him divinity and cigarette smoke in equal measure was betrayed by the world he trusted.  Perhaps it was so destined. And perhaps the irony of the two – Shailendra and Raj – sharing their dates of death and birth respectively was part of larger Cosmic Design!  But if the dead could speak, Shailendra surely would have the fourth refrain (kasam ): don't even trust your own being, for that also is known by the name friendship !
'Dost dost na raha, pyaar pyaar na raha
Zindagi humen tera aitbaar na raha…'
Shailendra died young, very young, arguably before reaching his creative apogee. He knew this as he ebbed towards his end. He seemed to have accepted the irrevsibility of his circumstances; was stoically resigned to it.  He was bare-bones, almost brutal in his expression:
Zindagi khwab hai, tha hame bhi pata
Par hame zindagi se bahut pyaar tha
Sukh bhi the, dukh bhi the, dil ko ghere hue
Chaahe jaisa tha, rangin sasaar tha

Aa gai thi shikaayat labo tak magar
Kise kahate to kya kahana bekar tha
Chal pade dard dekar to chalate rahe
Haar kar baith jaane se inakar tha

Char din tha basera hamaara yahaan
Ham bhi mehaman the, ghar to us paar tha
Hamasafar ek din to bichhadana hi tha
Alavida alavida alavida alavida. 
(Choti Choti Baatein, 1965)
But between the celebration of love in 'barsaat mein humse mile tum sajan…' and the half lament in 'rula ke gaya sapna mera', Shailendra remained a creative meteor which did not fade,or rather ever remainedon the ascension, till he breathed his last. He versified every human emotion, every mood in a lingo that was kabirusque, that connected.  His creative and literary legacy is kalateet, so true to his own words – apni kahani chod ja, kuch to nishani chod ja….
Apni kahani chhod ja (Do Bigha Zameen, 1953)
More to read in Music Makers
Jinhe Naaz Hai Hind Par Voh Kahaan Hain: Songs of Sahir
Majrooh Sultanpuri: Film Poet Of The Millennium
Gulzar: Redefining Poetry and Purpose In Cinema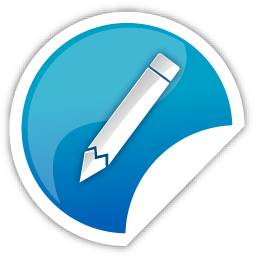 Whether you are new or veteran, you are important. Please contribute with your articles on cinema, we are looking forward for an association. Send your writings to amitava@silhouette-magazine.com
Silhouette Magazine publishes articles, reviews, critiques and interviews and other cinema-related works, artworks, photographs and other publishable material contributed by writers and critics as a friendly gesture. The opinions shared by the writers and critics are their personal opinion and does not reflect the opinion of Silhouette Magazine. Images on Silhouette Magazine are posted for the sole purpose of academic interest and to illuminate the text. The images and screen shots are the copyright of their original owners. Silhouette Magazine strives to provide attribution wherever possible. Images used in the posts have been procured from the contributors themselves, public forums, social networking sites, publicity releases, YouTube, Pixabay and Creative Commons. Please inform us if any of the images used here are copyrighted, we will pull those images down.