Giving Wings to Dreams: Secret Superstar Review by a 12-year-old
Secret Superstar is the story of 15-year-old girl who hopes to become a superstar singer and believes "Dream dekhna toh basic hota hai". A review by 12-year-old Anshula.
Secret Superstar is a film by Aamir Khan. The 'Secret Superstar' Insia is Zaira Wasim who played the role of young Geeta in Dangal.
It is the story of a 15-year-old girl Insia (called Insu by her mother) who wants to sing and tell the world that she is the best singer in the world. She writes her own songs and plays the guitar. But her father does not allow her to sing.  So she wears a burkha and makes her first video song 'Main kaun hoon' and uploads it on YouTube. At first, no one notices the video but after some time she finds 11,500 views from every place of the world. Her channel Secret Superstar becomes very popular. Music director Shakti Kumarr also sends her a message and his phone number.
Someone comments, 'can you not show your face'? So another viewer replies, 'what's the matter if she cannot show her face, more important is the voice. Nowadays clothes have become more important than talent'.
But when her father notices that her marks are getting low he breaks the strings of the guitar. When he comes to know that her mother had sold her gold necklace to buy the laptop, he punishes them and makes them break the laptop.
But her younger kid brother Guddu tries to fix the laptop with glue and tape because he can see that his sister is very sad as she is not able to upload the songs on the internet. He does it quietly and says that I am preparing a gift for Didi. Guddu is an intelligent boy. When he sees his father watching T.V. which is showing a programme on Secret Superstar and he realizes that his sister could get caught. So he throws tea on his father so to stop him from seeing the programme.
Insia's story is about all the girls who have many dreams but cannot fulfill them because their parents don't allow them or the society does not give them the freedom.
I liked the last scene when her mother takes the courage to leave her husband behind when the family is checking in at the airport to go to Riyadh. She stops her husband from throwing her daughter's guitar in the garbage and prevents him from beating her in public. When she starts to walk away with her children, her shocked husband starts following her. He begs her to stay but she doesn't stop.
But the person who helps her the most to fulfill her dream is her classmate Chintan. He brings her print outs of the air tickets, gives her his phone to talk to Shakti Kumarr, manages her YouTube account and mails to Shakti Kumarr and helps her escape from school and take the flight to Mumbai.
When she is scared to contact Shakti Kumarr as she thinks he is not a nice man, Chintan explains to her that you don't know him so how can you say that he is not a good man.
From the beginning, we think that Insia's mother is a coward. But after some time we realize that if her mother would not have had the courage to run away from the hospital, Insia could never have been born.
Also at the end when her husband asks Insia to throw the guitar in the dustbin, her mother stops him. Then she signs the divorce papers and walks out with her children. Insia's grandmother is an old, helpless woman. But she quietly helps Insia, Guddu and their mother by not sharing any of their secrets with the father.
The 16-year-old girl who sings the songs for Insia is a newcomer in Bollywood and is singing in films for the first time. Her name is Meghna Mishra.  Today we study empowerment of women in our syllabus too. Insia's story is thus a wonderful example of giving wings to dreams.
The voice behind the Secret Superstar
Pics courtesy: Secret Superstar movie stills from Aamir Khan Productions.
More to read
Bol Ri Kathputli: Personifying the Puppet Perfectly
Looking Back at Jaane Bhi Do Yaaro
Teesri Kasam – A Story of Love That Meandered to its Dead End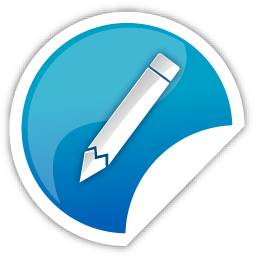 Whether you are new or veteran, you are important. Please contribute with your articles on cinema, we are looking forward for an association. Send your writings to amitava@silhouette-magazine.com
Silhouette Magazine publishes articles, reviews, critiques and interviews and other cinema-related works, artworks, photographs and other publishable material contributed by writers and critics as a friendly gesture. The opinions shared by the writers and critics are their personal opinion and does not reflect the opinion of Silhouette Magazine. Images on Silhouette Magazine are posted for the sole purpose of academic interest and to illuminate the text. The images and screen shots are the copyright of their original owners. Silhouette Magazine strives to provide attribution wherever possible. Images used in the posts have been procured from the contributors themselves, public forums, social networking sites, publicity releases, YouTube, Pixabay and Creative Commons. Please inform us if any of the images used here are copyrighted, we will pull those images down.