'Burman Dada Had a Great Sense of Humour': Pandit Shiv Kumar Sharma
The release of HQ Chowdhury's Incomparable Sachin Dev Burman and Manek Premchand's Yesterday's Melodies Today's Memories offered the apt forum for santoor exponent Padma Vibhushan Pandit Shiv Kumar Sharma to fondly recount his own personal experiences with Burman Dada. They worked together on many of Burman Dada's compositions with Shivji playing the santoor in many of his songs.
Addressing the audience at the packed Bhavan Auditorium at Chowpatty, Mumbai, Pandit Shiv Kumar Sharma recalled wonderful instances that reflected many shades of Burman Dada's personality, his sense of humour and a deep passion towards his music.
"Ameen Sayani has taken us back to the last century. We used to be in college and would wait for Binaca Geetmala, wondering which song would come on the pehli paydaan today. I know you since then," began Shiv ji, paying his respects to the iconic Ameen Sayani, an honourable guest at the event. In the video below, watch from 24:30.
Excerpts from his speech in Hindi (translated into English):
"I had come to Mumbai in 1960. I met (music director) Jaidev ji. Those were the days when Hum Dono was in the making. Jaidev ji introduced me to Burman Dada. I used to live on 14th road. From the 14th Road, as you go towards Linking Road, the bungalow 'Jet' was there. Burman Dada used to live there. Jaidev ji introduced me to him."
"I have never seen another person like Burman Dada. He was a different personality. His aura, his thought processes, his music was different.  If we talk about music, the music directors of that era had a characteristic trademark. It may be any film, any situation but the trademark would reveal that it is the music of such and such music director.  Burman Dada, despite having his trademark, was never the same. What is the film, the situation, who are the actors and the director – he would understand all that first and then think about its music."
"Some of the things he would say about music – he never liked heavy orchestration. He would say, if the lady is beautiful, and you put a huge bindi on her face, it will mar her beauty. Orchestration should be minimum.  In that era there were other musicians, they had their own style. But this was Burman Dada's soch (thought process)."
"There were some rather funny incidents. Burman Dada used to savour his paan. There would be people sitting around but he would have his paan and not even ask others, if you wished to have one. If he was happy with someone, he would ask crisply, tum khaaoge? (Will you have one?) If the person hesitated, he would promptly say, achchha, tum nahin khata hai. (Oh, you don't eat paan!)."
"My friend Hari ji, (Pt Hari Prasad Chaurasia), we have given music together, we used to go to Burman Dada's home, the few of us who were soloists such as myself, Hari ji. Pancham used to stay there. In those days his arranger was Sebastian, when I met him for the first time and Jaidev ji was his assistant. Sebastian was the arranger for Shankar Jaikishan, Burman Dada and OP Nayyar. But everyone had his own different style. In the sitting, Burman Dada would tell us the story and the situation. Dekho Shiv, Dev udhar ja raha hai, uska mann bahut kharab hai, ya uska mann bahut khush hai. Tum socho ismein kya karna hai."
"One day we were having a sitting, someone had come from Calcutta with rasgullas. Meera ji sent a plate of 10-12 rasgullas. Till Dada says, no one will eat them. Dada was sitting with his hand cupping one ear, a leg crossed over the other, deep in thought, singing at times. He didn't notice that Hariji quietly ate a rasgulla. This went on for about a couple of hours. The sitting was over, the music was composed but in the meantime the plate of rasgullas had become empty. Dada did not say anything. The next day the recording was at Famous Studio, Tardeo, and it had Hari ji's solo. When the recording was over, he said, Hari, tu bahut meetha bajaya. Kal hamara 12 rasgulla kha gaya thha."
"One day he called me, Shiv, kya kar raha hai? I said, I am at home Dada, tell me. He said, come quickly. I asked if everything was ok. He said, I have made a tune. I have a feeling its betaal (out of tune) but Meera says its ok. You come and listen.
I went and heard the tune. I explained that Dada there are two systems, the Indian and the Western of the kaharwa taal. What Boudi is saying is correct. What you are saying is also correct."
One day Dada had asked me to come for a sitting. My wife and her aunt had to go for some shopping on Linking Road and she asked me to drop her there. I thought of parking inside the Jet. Dada was sitting in the balcony. He saw me and two ladies getting out of the car. 'Shiv, aaj ka sitting cancel ho gaya hai.' He thought the ladies would come and listen to his music. The moment I told him they are going for shopping, he said, 'achchha, tu upar aa ja.' He was very secretive about his music.
One day Dada was singing for us a song that had been recorded. It was a beautiful song. His servant came and announced that Shakti Samanta was waiting downstairs. 'Shakti eshe gechhe? Bondo kore dao,' he said immediately. (Shakti has come? Shut the music immediately) He thought if Shakti Samanta heard the tune, he would ask him to make a similar song for him. He had his unique ways.
But one thing I must tell you, his knowledge and training in classical music was deep. He would tell us all kinds of stories of the mehfils. Ustad Abdul Karim Khan, the father of the Kirana Gharana, he would say, before he started singing, two tanpuras are playing, for 10 minutes and when he would start with the 'sa', the voice and the tanpura would merge seamlessly.
Dada had a great sense of humour, although people think he was always a serious person. About Ustad Faiyyaz Khan, Dada told us an incident which perhaps has not been published earlier. Once, in Calcutta, there was a congregation of all the Ustads. KL Saigal used to live in Calcutta and in those days his song Babul mora naihar chhuto hi jaaye had become a huge hit, a thumri which had been made famous originally by Ustad Faiyaz Khan who used to sing it often. It was decided that Ustad Faiyaz Khan would tie the 'ganda' on Saigal to make him his disciple formally (ganda was a ritual tying of a thread to initiate a person as a disciple). Ustad Faiyaz Khan said, first I want Saigal to come in alone and I will explain a few things to him. They had also asked for a bottle (of whiskey). Almost an hour went by as Dada and others kept waiting outside for the ritual to begin. Finally, they quietly pushed open the door a bit and found that the bottle was now empty. Aur Saigal Sahab keh rahe hain ki aap mere ustad ho, aur Faiyaz Khan Sahab keh rahe hain nahin, tu mera ustad hai." (Saigal was insisting that Ustad Faiyaz Khan was his ustad while Faiyaz Khan was emphasizing that Saigal was the ustad since he had sung the song so well).
Pandit Shiv Kumar Sharma's reminiscences brought alive the era when the legendary music makers reveled in the creation of music, alongside honing talents who went on to become legends themselves.
Enjoy a few of Burman Dada's immortal melodies, including those in which these two legendary musicians worked together, drawn from the audio visual presentation by Manek Premchand

Dil ka bhanwar kare pukar
(Tere Ghar Ke Samne, 1963) S D Burman / Hasrat Jaipuri / Mohd Rafi.
"Dada Burman's love for the santoor's charming sound made him introduce it high on the Qutab Minar."
Aankh khulte hi tum chhup gaye ho kahaan
(Munimji, 1955) S D Burman / Sahir Ludhianvi / Lata Mangeshkar.
"The solo violin also weeps for Nalini."
Woh dekhein to unki inayat
(Funtoosh, 1956) S D Burman / Sahir Ludhianvi / Kishore Kumar and Asha Bhosle.
"A class Sahir ghazal turned into a comedy with 'haiya ho haiya'."
Rula ke gaya sapna mera
(Jewel Thief, 1967) S D Burman / Shailendra / Lata Mangeshkar.
"Reso Reso, Rhythm Guitar, Cabasa, Lata…and cinematic excellence."
Chupke se mile pyaase pyaase
(Manzil, 1960) S D Burman / Majrooh Sultanpuri / Geeta Dutt and Mohammad Rafi.
"Sing and speak or "speak in a singing way" has been used by many composers, like Shiv-Hari in Yeh kahaan aa gaye hum and SD Burman here."
Piya bina piya bina
(Abhimaan, 1973) S D Burman / Majrooh Sultanpuri / Lata Mangeshkar..
"When the poetry, the voice, the acting, and the direction are excellent, you need Dada Burman to compose, Piya aise roothe, ke hothon se mere, sangeet rootha"
Jaane kya tune kahi
(Pyaasa, 1957) S D Burman / Sahir / Geeta Dutt.
"Waheeda often says this is the song that made her really famous"
Jeevan ki bagiya mehkegi
(Tere Mere Sapne, 1971) S D Burman / Neeraj / Lata Mangeshkar and Kishore Kumar.
"Burman Dada did not have a structured plan for this song. He invited Shiv ji and flute exponent Pt Hariprasad Chaurasia to play as they liked and backed them up with just a tabla."
Mose chhal kiye jaaye
(Guide, 1965) S D Burman / Shailendra / Lata Mangeshkar.
"Pandit Shiv Kumar Sharma played the tabla in this dance sequence."
Thandi hawayein
(Naujawan, 1951) S D Burman / Sahir / Lata Mangeshkar.
"At 2:52, for a few moments, vocals without opening the mouth."
Suno gajar kya gaaye
(Baazi, 1951) S D Burman / Sahir / Geeta Roy and Chorus.
"Exceptional 'agitato' violins used to highlight the words of caution."
Incomparable Sachin Dev Burman and Yesterday's Melodies Today's Memories Launched in Mumbai and Delhi: A Report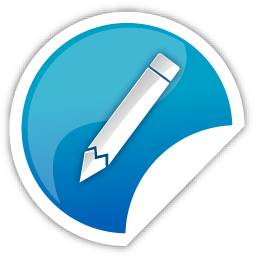 Whether you are new or veteran, you are important. Please contribute with your articles on cinema, we are looking forward for an association. Send your writings to amitava@silhouette-magazine.com
Silhouette Magazine publishes articles, reviews, critiques and interviews and other cinema-related works, artworks, photographs and other publishable material contributed by writers and critics as a friendly gesture. The opinions shared by the writers and critics are their personal opinion and does not reflect the opinion of Silhouette Magazine. Images on Silhouette Magazine are posted for the sole purpose of academic interest and to illuminate the text. The images and screen shots are the copyright of their original owners. Silhouette Magazine strives to provide attribution wherever possible. Images used in the posts have been procured from the contributors themselves, public forums, social networking sites, publicity releases, YouTube, Pixabay and Creative Commons. Please inform us if any of the images used here are copyrighted, we will pull those images down.