The Tender Musical Tête-à-tête in Chupke Se Mile (Genius of SD Burman)
Master of the Situation Song, SD Burman created compositions and music arrangement that were tailor made for the scene and the singers he chose. Anand Desai (in maroon) and Antara trace the finer nuances of one of the most delicate romantic songs, that is much more than just a song. Its a challenge, its a game and its a conversation.

A romantic evening and two people quite obviously in love in a spacious home – a perfect setting for a song. So what's new?
But this is not just a song. It's a conversation, a relay, a give-and-take. Its poetry, recited simply so, and then weaved into a tune. Dev Anand, the musician-singer is being put to test by his lady love Nutan with a "let-me-see-if-you-can-make-a-song-of-this" kind of challenge.
On the face of it, it's a duet. But it has parts where each singer sings his/her own tune separately and yet together, two parallel tracks that never submerge the other, never overshadow. Simply put, it's a game in music in perfect harmony and sublime love.
chupke se mile pyaase pyaase
kuch hum kuch tum
kya ho jo ghata khul ke barse
rumm jhumm rumm jhumm
SD Burman's mastery over music and instrumentation, his complete understanding of his singers and their talents and his uncanny knack of fitting a tune to the situation spot, on is all so visible in this beautiful duet from Manzil (1960). Directed by Mandi Burman, the film was an average performer at the box-office when first released but its music is today considered among the best works of Dada Burman.
SDB's touch is evident from the word "go". A very unusual Doo-Wop is absolutely syncopate* and one wonders whether its a part of the song! (Doo-Wop refers to words in a song, spoken in rhythmic harmony)
Geeta Dutt begins with just the whimsical and thoughtful recitation of the opening lines. It isn't a song yet but the rendition of the mukhda itself is musical with Nutan complimenting Geeta with perfect expressions.
The suave and smart Dev Anand ponders for a moment and then picks up the cue with Rafi as the matching voice, playfully stringing the lines in tune.
The music arrangement is a story in itself.  SDB uses the Piano Accordion, the Bongos, the Semi-Electric Rhythm Guitar and the Mouth Organ!
After the brief unusual adlib, the music starts off with a dramatic Accordion Slide and a Single Guitar Strum (at 0:20) and then the Bongos and the Chiplis take centerstage.
chupke se mile pyaase pyaase
Kuchh hummmmmmm… kuch tumm
Kuchh hummmmmmm… kuch tumm
Rafi uses the Hindi word 'hum' to actually hummm delightfully, stopping teasingly at a questioning 'kuchh…?'
kya ho jo ghata khul ke barse
rumm jhumm rumm jhumm
The Accordion then adds an escalating Fill – a unique 14-seconds interlude on the Mouth Organ (played by Dev Anand on screen) with the Bongos and Chiplis subdued from 1.00. This is the classic SDB stamp. And now Geeta comes in again with her tender as snowflakes Doo-Wop at 1:15.
The Doo-Wop continues between the Antaras also… notice the meter in which Geeta renders the lines, stretching on the syllables.
jhukti hui aankhon mein hai
bechain se armaan kayi
rukti hui saanson mein hai
khamosh se toofan kayi
Who else but Geeta can be as emotive, making the words sound as soft as feather, as lyrical as the rain and as delicate as the finest glass.  Burman Dada must have asked her to make her voice swoon to the words because that's exactly what Nutan does on screen…well, almost!
Dev Anand is now fully into the game. Rafi's voice puts the words immediately on the tune with the Bongos and Chiplis providing the beats.
Maddhammm … hums Rafi, and Geeta joins him in the song now…. Madhhammm… she replies (1:51)… hmmmm…
chupke se mile pyaase pyaase
Kuchh…? hummmmmmm… kuch…? tumm
Nutan throws open the doors to the portico, raising her face to the gentle cool breeze of the moonlit night, her long dress fluttering.
And now comes the beautiful interplay that slices each verse in half, from 2.25 onward making the former part a question and the latter part an answer.
Rafi asks: Thandi hawa ka…?
Geeta finishes: Shor hai.
Rafi poses: Ya pyar ka…?
Geeta replies: Sangeet hai.
And the ping-pong game continues…
Rafi: Chitwan teri…
Geeta: ik saaz hai.
Rafi: Dhadkan meri…
Geeta: ik geet hai.
Geeta's characteristic Bengali lilt bowls you over here. Notice her tremble at the words Shor hai (2.27-28) and Sangeet hai (2.31-32); saaz hai (2.35-36) and gee-eet hai(2:39-40) add lucre to the rhythm. If this is not marvellous harkat, what is?
You can't help get carried away with this musical tête-à-tête.
And then SDB's East Bengal charm hits you square where he flips the lyrics of both the singers.  As Geeta sings the couplet, Thandi hawa ka shor hai, Ya pyar ka sangeet hai, Rafi's accompanies her with an aalap (between 2.41 to 2.49).
The roles reverse in the next couplet and its Rafi's turn to sing Chitwan teri ik saaz hai, dhadkan teri ik geet hai with Geeta's aalap on parallel track till 2.57.
One is amazed at the sheer brilliance of rhythm of the music director and arranger and pure expertise of the singers. Needless to say, it is extremely difficult to sing a counter melody (parallel different tune), even as the aalap, and both Geeta and Rafi do an awe-inspiring job … and the Bongos play along obediently.
The charming interplay culminates in the delicate maddhammm… maddhammm…with Geeta finishing it off with her characteristic hmmm…
Now SDB gets both his prized singers to sing in unison from 3:07. Move to 3.09 and notice where Geeta breaks off at Kuchh… (3.15) and the Accordion pumps its presence.
The Bard masters the song from 3.28 where he makes the two singers playfully interact and then unmistakably you have SDB's Phantom Mark – a 1.20 minutes of an expanded Cadence on a subdued Mouth Organ. A serene, sublime and peaceful finishing to a musical rendezvous.
One does not need to make an effort to guess that both Geeta and Rafi were thoroughly enjoying singing these lines together. Their mood reflects in their rendition and Dev Anand and Nutan fully justify the situation, lost in their secluded dream world of music and love, away from the ever busy maddening crowd.
In Manzil, SD Burman had inverted accepted norms, getting three different singers to sing for the hero who played the role of a singer in the film. Hemant Kumar sang the soulful Yaad aa gai woh nasheeli nigaahen (in two versions – romantic and sad), which was a huge hit. Manna Dey had four songs (three solos and one duet) and Rafi had two (both duets). One of Manna Dey's songs Hato kehke jhoothi banaao batiyan was picturised on Mehmood.
But in terms of sheer originality of composition, rendition and music arrangement this song easily tops in the album. Majrooh Sultanpuri's lyrics accentuate the romance furthermore, chiseled to sit perfectly in this highly innovative musical game.
It was a time when love was tender and poetry. It was a time when music was soft and true. It was a time when the music makers poured their soul into their creations, singers sang from their heart and the actors went the extra mile to do justice to the songs on screen. Perhaps that is the reason why these jewels from the golden era continue to sparkle to this day.
——
*  Syncopate – displace the beats or accents in (music or a rhythm) so that strong beats become weak and vice versa.

The Genius of SD Burman: Silhouette Exclusive October Special Features
Pioneering Experiments Which Became Trends: SD Burman and His Experiments (Part-I) – By Moti Lalwani
Evergreen Hits of Dev Anand-Hemant Kumar – By Peeyush Sharma and Antara
'Deewana Mastana Hua Dil' – Mesmerizing Music of SD Burman-Majrooh (Oct 1 Anniversary Special) – By Peeyush Sharma
The Tender Musical Tête-à-tête in Chupke Se Mile (Genius of SD Burman) – By Anand Desai and Antara
When Kishore Protested and SD Burman Persisted: The Making of Dukhi Man Mere – By Peeyush Sharma
From the Archives
Tere Mere Sapne Ab Ek Rang Hain – Eternal Melodies of SD Burman-Rafi – By Peeyush Sharma
The Incomparable Music Of S D Burman Transcends Generations – By Antara
'Gata Rahe Mera Dil was Patchwork': In Conversation With Vijay Anand – By Peeyush Sharma
'In Aradhana, Sachin Karta Gave Me My Life's Biggest Hit': In Conversation with Shakti Samanta – By Peeyush Sharma
'The Music Director Knows which Voice would do Full Justice to his Composition' – In Conversation with Hemant Kumar – By Peeyush Sharma
'Bade Achchhe Din Thhe, Bade Pyare Saathi, Aur Guni Bhi' – In Conversation with Majrooh Sultanpuri – By Peeyush Sharma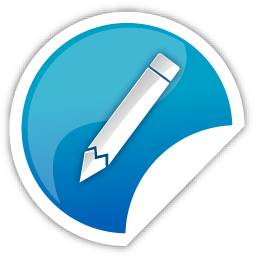 Whether you are new or veteran, you are important. Please contribute with your articles on cinema, we are looking forward for an association. Send your writings to amitava@silhouette-magazine.com
Silhouette Magazine publishes articles, reviews, critiques and interviews and other cinema-related works, artworks, photographs and other publishable material contributed by writers and critics as a friendly gesture. The opinions shared by the writers and critics are their personal opinion and does not reflect the opinion of Silhouette Magazine. Images on Silhouette Magazine are posted for the sole purpose of academic interest and to illuminate the text. The images and screen shots are the copyright of their original owners. Silhouette Magazine strives to provide attribution wherever possible. Images used in the posts have been procured from the contributors themselves, public forums, social networking sites, publicity releases, YouTube, Pixabay and Creative Commons. Please inform us if any of the images used here are copyrighted, we will pull those images down.