The Incomparable Music Of S D Burman Transcends Generations
S D Burman used his solid grounding in classical music and his wide exposure to folk music most effectively to create compositions that broke traditions and became hugely popular with the mass audience. His style of singing and quality of voice was his own, unique and unmatched. "Such is the youthfulness of his tunes that he seems a live presence even today. Age-wise, he may have belonged to the first generation composers but his tunes have a contemporariness that puts him ahead of the fourth generation."
"Wahaan kaun hai tera, musafir… jayega kahaan…"
When you hear the inimitable S D Burman sing this song in his unique, rustic style, you can't help get carried away into a world far beyond the humdrum of everyday life, a world of your own, pensive, thoughtful, evocative…
This 'musafir' from the north-eastern state of Tripura, fondly called Burman Dada, who made music his love, his being and his identity may not have imagined that 40 years since he passed away, his music will continue to rule the hearts of hundreds of thousands of music lovers.
What makes Burman Dada's music stand the test of time? What gives it that everlasting appeal? What makes music lovers turn back to him wanting more? What gives his music a signature that is unmistakably his?
Roots and Heritage
"He was one of the music greats of our country, his thinking and creativity was unique. The range of music he gave from Bandini to Pyaasa to Guide, he was amazing at everything. His melodies had a different appeal," sarod maestro Ustad Amjad Ali Khan had said at the launch of the book Sun Mere Bandhu Re. "One of the best things about him was that he brought folk music in film tunes."
Wahah kaun hai tera musafir jayega kahan(Guide, 1965)
I was bent towards folk music, simultaneously with classical music. Madhab was an old hand in our family. He used to sing Ramayana for us on Sunday afternoons after lunch. His simple rhythmic style used to make me ecstatic! There were no stunts and he used to sing effortlessly. Bauls, Bhatiyali singers, Fakhirs, Baishnabs, singers of Lord Shiba and Goddess Kali, and similar folk singers used to come to our house regularly. Their singing enthralled me…" – S D Burman in his autobiography, Sargamer Nikhad
Born in Kumilla, Tripura (now in Bangladesh) on 1st of October 1906, to the royal family of Tripura, S D Burman went through rigorous training in classical music under his father Nabadweepchandra Dev Burman who was his first guru. He then learned the intricacies of Indian classical music from the then legendary musicians including K C Dey, Ustad Badal Khan, Ustad Allauddin Khan and Bishmadev Chatterji.
Sachin Dev Burman (S D Burman) first shot into reckoning as radio singer composer in Calcutta Radio Station. With a mix of Bengali folk and light Hindustani classical music, S D Burman's compositions and song renditions created a unique niche, enjoying raging popularity with both the connoisseurs and the mass audience. His inimitable  Bengali Thumri (Ami chhinu eka basaro jagaye) impressed everyone from Gurudev Rabindranath Tagore to Vijayalakshmi Pandit, from K L Saigal to Ustad  Abdul Karim Khan of Kirana Gharana.
Fondly known as 'Sachin Karta' in his native Bengal and Tripura and as Burman Dada or Sachinda or simply SD in Bombay, S D Burman used his solid grounding in classical music and his wide exposure to folk music most effectively to create compositions that broke traditions and became hugely popular with the mass audience. His style of singing and quality of voice was his own, unique and unmatched.
Mera sundar sapna beet gaya – Do Bhai (1947)
Storming the West
With more than 132 Bengali songs sung with the illustrious Bengali musicians and poets and compositions for several popular Bengali plays and films under his belt, S D Burman moved west to storm the highly competitive portals of Hindi film music. There was no looking back.
At the time when Hindi film music was dominated by the richly classical compositions, the devotional songs or the typical "sad" songs, S D Burman introduced a unique sweetness into film music, creating compositions that perfectly expressed the situations they were made for. He started making music that created moods.
Along with Geeta Roy (Dutt), who got her first big break with S D Burman in Do Bhai (1947), the iconic Mera sundar sapna beet gaya catapulted both the composer and the singer into the national limelight.  As Punita Bhatt wrote in an article, "S. D. Burman composed music for exactly 89 films, adding up to a total of 689 songs.  It is said that SD Burman had the highest hit songs as compared to others. This much can be said without hesitation: S. D.'s music never grated or jarred the sensibilities. How many music directors today can make even this claim? At his best, Burman's compositions were uncluttered little masterpieces in which singer and melody became partners to beguile the ear."
Yeh raat yeh chaandni phir kahaan – Jaal (1952)
SD Burman's Choice of Voice
S D Burman's uncanny ability to choose the right voice for each song lifted the song to the level of a perfect song in all aspects. Not surprisingly, he was instrumental in discovering, honing, nurturing and mentoring talents who went on to become legends in their own right. Says Moti Lalwani, whose dedicated and steadfast research into S D Burman's life and works and massive collection of rare archival material has been the backbone of many articles and a book on the music maestro's life Sathya Saran's Sun Mere Bandhu Re, "Hemant Kumar's 1st Hindi song, Asha Bhosle's 1st cabaret song, Lata's 1st cabaret song, Kishore's 1st few lines in Hindi films, Manna Dey's 1st successful Hindi song, Anuradha Paudwal's first few lines (Shiv shlok) in films when she was a housewife bringing lunch for husband Arun who was SDB assistant, Danny Denzogpa's 1st Hindi song, Bhupinder's 1st words (Oh Shaaloo…!) in Jewel Thief, Meena Kapoor's 1st released song, all by SDB."
S D Burman knew which voice would fit which song, which instruments would capture the mood of the song perfectly, which situation demanded what kind of music… simply put, he knew the pulse of the audience. From path-breaking club songs Tadbeer se bigdi hui in Baazi (1951) to the best adaptation of the Bengali kirtan in Hindi Aaj sajan mohe ang lagaa lo in Pyaasa (1957), he used the dulcet voice of Geeta Dutt to traverse the entire spectrum of film music.
From the passionate romantic beckoning of Hemant Kumar's Yeh raat yeh chandni phir kahaan (Jaal, 1952) to the fun and frothy Kishore Kumar in Mere sapnon ki rani kab aayegi tu in Aradhana (1969); from fully exploiting Geeta Dutt's Bhaav-gayaki in the immortal Waqt ne kiya kya haseen sitam in Kaagaz Ke Phool (1959) to Lata Mangeshkar's classical Piya tose naina laage re in Guide (1965); from Asha Bhosle's melancholic yearning in Kaali ghata chhaye mora jiya tarsaaye in Sujata (1959) to Rafi's intense Dekhi zamaane ki yaari in Kaagaz Ke Phool in the same year, S D Burman's impeccable choice of voice made these songs become the benchmarks of Hindi film music. "Her (Geeta Dutt's) collaboration with SD Burman in films such as Do Bhai, Baazi, Pyaasa and Kaagaz Ke Phool remain at a special pedestal and encompass all the possible genres and emotions in music," says AK, the writer on music  in his article Geeta Dutt's best songs by SD Burman.
Piya tose naina laage re ~ Lata Mangeshkar
Keep it simple!
S D Burman had the uncanny knack to simplify complex compositions into hummable super hit numbers that topped the charts. For instance, for Hai apna dil to awara in Solva Saal, S D Burman insisted on Hemant Kumar to playback for Dev  Anand much to the chagrin of director Raj Khosla who wanted to sing it himself! (Raj Khosla also wanted to sing 'Yeh raat yeh chandini' in Jaal.) The song topped the '58 Binaca Geetmala charts, after staying there for almost a year irrespective of the fact that the film did not do well at the box-office. Music lovers still marvel at the innovative orchestration in this song, especially the use of the harmonica played by RD Burman.
Says Moti Lalwani, "He used minimum instruments to achieve maximum sweetness in his songs. For background music/climax music, where music directors used 50 to 75 to 100 musicians, Dada used only one instrument at least twice I know of, in Kala Pani (1958) and in Bandini (1963)."
Hai apna dil to awara – Sohlva Saal (1958)
The ghazal in a form like never before
The chart-busting Tadbeer se bigdi hui taqdeer bana le in Guru Dutt's directorial debut Baazi (1951) had S D Burman turning a ghazal by Sahir Ludhianvi into a sensual club song much to the chagrin of the famed lyricist-poet. However, the ploy worked as Baazi proved a hit on the strength of that song alone. For the young singer Geeta Roy, the song was the turning point where "Geeta Roy's vivacity was matched every inch by Geeta Bali on-screen".
Says Manek Premchand, author of Romancing the Song and several other popular books on music and cinema, "Sadly for me, Dada Burman passed away much before I got the feeling I must examine him from close range. His style of planning, rehearsing, state of finickiness…or want of it. For here was a man who completely lived on another planet…one inhabited by instruments and tunes. It is becoming more and more clear to me with the passage of time, that all Dada wanted was some words and some voice to project his music forward. He created a very unique mood with his tunes, regardless of whether he was composing for a ghazal or nazm, rejecting set ideas of how they should be tuned and rendered. Even most film composers did not risk things here. But Dada Burman? He was perhaps saying, "Read my lips", which is a nice way to say, "Let me do it my way". It is for this reason that he composed ghazals so differently, sometimes tinged with humour too. This one from Funtoosh is an example. A dashing Dev Anand, snubbing a wannabe boyfriend to the ravishing Sheila Ramani, and I wonder if Sahir did not die smiling about his poetry here! Consider the song's calmness, when melody was Queen–nay Goddess! Consider the divinity in Kishore and Asha's vocals too. But don't forget to notice the "haiya ho, haiya". What a ghazal!
Aankh jhukakar baithne waale (Funtoosh, 1956) SD Burman / Sahir Ludhianvi / Kishore Kumar and Asha Bhosle
The grooming of Kishore Kumar
When Kishore Kumar was struggling to find a foothold as a singer in Bombay, his only anchor was S D Burman's steadfast faith in giving this great talent the right opportunities starting with Pyar (1950) and Bahaar (1951).  Jeevan ke safar mein raahi in Munimji (1955) was one of the first super hits of the duo. Kishore Kumar was a force to reckon with in the fifties as the voice of Dev Anand. But it was with Burman Dada's Aradhana (1969) that Kishore Kumar shot ahead of other singers.
Kishore Kumar had a knack and expertise in delivering songs in a way that they sounded like no other singer could perform the song that way, as if these songs were created for him only.  As Amit Kumar had explained in an interview to Peeyush Sharma, "Yes, that was Baba's biggest quality. He would sing it in a way that it always appeared as if it was made for him only." Amit said this technique was also taught by SD Burman. The senior Burman used to emphasise that you must sound unique and different, so adopt the song in a way as if it is your own and shape it, mould it, deliver it in your unique style. That is what will leave a lasting impression. "This advice Baba followed all through his career. He became a champion at it, a master of this craft," said Amit.
When Rafi's soft and introspective beginning reached a high-pitched crescendo in Yeh duniya agar mil bhi jaaye to kya hai (Pyaasa), the world sat up amazed. With Sahir's evocative lyrics and Guru Dutt's direction, this song composed so sensitively by S D Burman became a proverbial lament on the futility of the material world.
As Majrooh Sultanpuri had remarked in an interview to Peeyush Sharma, "Rafi would rehearse and train with him (SD Burman) for hours. He used to say, he (Dada) is a University of music. Whatever you learn here proves to be very useful in every recording. He used to respect Dada a lot. Dada also was very fond of Rafi." Read this interesting incident about how SD Burman had trained Rafi to soften his voice for the Pyaasa songs.
When Asha Bhosle's voice swung in "masti" along with the notes to capture the delight in Deewana mastana hua dil, jaane kahaan hoke bahaar aayi (Bambai Ka Babu), listeners could not help smiling and humming along.
When Manna Dey's classical expertise made the complex Raag Ahir Bhairav sound easy in Poochho na kaise maine rain bitai (Meri Soorat Teri Aankhen), one could not help marveling at S D Burman's expertise in bringing the elite classical to the mass audience.
Yeh duniya agar mil bhi jaye to kya hai – Pyaasa (1957)
Seamless Transition from Bangla to Hindi
S D Burman's hugely successful compositions in Bengali non-film music became chart toppers in Hindi as well. Can we ever get enough of Jaane kya tune kahi (Pyaasa), adapted from S D Burman's superhit Bengali non-film song in his own voice Mono dilo na bodhu that was a best-seller? "SD Burman's voice is so unique that the two versions impact the listener in completely different ways," writes AK, the writer on music who blogs at Songs of Yore. He adds, "Down the internet era, I stumbled upon the largest treasure trove of SD Burman – his Bengali songs numbering over 130 (132 actually), about 35 of which were adapted in Hindi, mostly by SD Burman himself in different voices – Rafi, Lata Mangeshkar, Manna Dey, Geeta Dutt, etc for films. A few were also adapted by other composers. SD Burman himself sang some of these Hindi adaptations in films as well as non-films. Most of these songs have achieved everlasting popularity, without the listeners becoming aware of their original source… That still leaves about 95 Bengali songs which to my knowledge have no Hindi versions. Therefore, I term them as pure Bengali songs. It is Bengali folk, which was the soul of his music. This is what he had absorbed in his childhood, and this was his natural habitat."
There are several such shining examples of a seamless transition from Bengali musical traditions to something that has a pan-Indian appeal. Hence, Shono go dokhino hawa composed in the Bangla 'tappa' style became the romantic Khai hai re humne kasam in Talaash (1969); Rongila rongila rongila re turned into Aan milo aan milo Shyam sanwre in Devdas (1955); Ke jash re written by Mira Dev Burman transformed into Sun ri pawan purwaiya from Anurag (1972) and the classical Alo chhaya dola was adapted into the racy yet complex Pawan diwani from Dr Vidya (1962).
Says Moti Lalwani, "He brought in folk in film songs, and simplified classical to fit in films.  He changed with times so that his music didn't become dated. Dada's music was not such that if you have listened to it once, you have listened to it always."
This ability to create everlasting music that would cut across generations of music lovers came from an endearing persona of S D Burman, which was at the same time mature as well as childish, rustic as well as urbane.
Khai hai re humne kasam – Talaash (1969)
The Master of the Situation Song
Perhaps no other composer could fully capture the "mood" of the situation through music as Burman Dada could. The way S D Burman weaved music into the words, the music was powerful enough to create graphic images in your mind even if you are not watching the scene. Listen to 'Baajoo…. Babu, samjho ishaare' and you can picturise the three harum-scarum brothers in the madly driven jalopy of Chalti Ka Naam Gaadi.
When Hemant Kumar's deep baritone sings 'Jaane woh kaise log thhe jinke pyaar ko pyaar mila' (Pyaasa), Sahir's words make you drop everything and get immersed in the angst of the failed lover. The pathos of the bidaai (a bride's departure from her parents' home) is perfectly expressed in Mukesh's heart-wrenching Chal ri sajni ab kya soche (Bambai Ka Babu).
Baajoo…. Babu, samjho ishaare – Chalti Ka Naam Gaadi (1958)
"This ability to compose what the film needed and not get identified with one kind of music (such as Naushad's classical image or Madan Mohan's ghazal fascination) was what made SD the only composer in Bollywood who was much sought after right till his death. Had SD lived longer, son RD would have faced the predicament of competing with his father for the top slot," writes Ganesh Anantharaman in his book Bollywood Melodies: A History of the Hindi Film Song.
A brilliant example of a romantic duet which is actually a musical conversation is Chupke se mile pyaase pyaase (Manzil, 1960). On the face of it, it's a duet. But it has parts where each singer sings his/her own tune separately and yet together, two parallel tracks that never submerge the other, never overshadow. Simply put, it's a game in music in perfect harmony and sublime love.
Read a full analysis of this delightful experimentation:
The Tender Musical Tête-à-tête in Chupke Se Mile (Genius of SD Burman)
Listen to 'O re maajhi' (Bandini) and the moving, intrinsically folk music in Burman Dada's inimitable voice perfectly captures the agony of a woman who is pleading to a majhi (boatman) to help her cross the river to meet her beloved, providing the most defining climax of this Bimal Roy classic.
If Sa-re-ga-ma, ma-sa-re-ga  (Chupke Chupke,  1975) makes you giggle,  Aaye tum yaad mujhe (Mili, 1975) transports you to a world of love and longing. The evocative Tum na jaane kis jahaan mein kho gaye  (Sazaa, 1951), the mischievous Haal kaisa hai janaab ka (Chalti Ka Naam Gaadi), the passionate Roop tera mastana (Aradhana), the soulful Piya bina piya bina (Abhimaan, 1973), the romantic  Na tum humein jaano (Baat Ek Raat Ki, 1962) or the ultimate nok-jhonk of lovers in Achchha ji main haari (Kala Pani, 1958) – each song sketches the scene visually through the music, the orchestration and the interlude.
Achchha ji main haari – Kala Pani (1958)
Honthon pe aisi baat… The Perfect Music for a Royal Heist 
Says Lata Jagtiani, the author of several books including O.P. Nayyar King of Melody, "A composer par excellence, SD Burman sometimes leaves me electrified with his stunning compositions. This song from Jewel Thief, incidentally the film most identified with Dev's checked hat, is not only a masterpiece in percussion, in dancing, in costumes, direction, etc, its a veritable feast for headgear!"
"Lata Mangeshkar is simply brilliant and suits a distraught Vyjyantimala to a T. The lyrics by Majrooh talk about secrets both from Vyjyantimala and also from a terse Dev who beats a percussion I have never seen before. Such drama, such a high-point in a film!"
"But what takes the cake by far, is the brilliant orchestration! I have been enthralled by this song and its interludes, its heavy sense of drama conveyed by strategically utilised instruments, sometimes its the guitar, most times its the percussion, tambourine, you name it! This is an amazing song from Jewel Thief. "
"It's hats off to SDB! Real magic, a cinematic high-point, a song of a crisis where things are said and not said and yet understood fully…a heist is about to take place, the victims are the king and Viju….take it away SDB! An aural, visual treat, Honthon pe aisi baat main daabake chali aayi!"
Honthon pe aisi baat main daabake chali aayi (Jewel Thief , 1967) SD Burman / Majrooh Sultanpuri / Lata Mangeshkar and Bhupendra. This song uses a medley of instruments, something SD Burman would use only and only if the situation demanded it. Dev Anand plays an unusual drum too.
"Agar yun kaha jaaye, ki sangeet hi Sachinda ka poora jeevan tha, to galat na hoga. Jaagte, sote, uth-te, baith-te, sair karte hue, yaan football match dekhte hue, unka tan-man kewal sangeet hi mein mast rehta. 
Unka sangeet samarpan itna gehra tha, ki sachmuch hum sab ke liye seekhne ki baat thi." – Lata Mangeshkar on Dada Burman
Creating the Best for the Best
If we list the best songs of the most well-known lyricists of Indian film music, every list is sure to include songs composed by S D Burman:
* Majrooh Sultanpuri (20 films including Abhimaan, Sujata, Phagun, Jewel Thief, Baat Ek Raat Ki, Nau Do Gyaarah, Paying Guest)
* Sahir Ludhianvi (18 films including Pyaasa, Taxi Driver, House No. 44, Munimji, Baazi)
* Shailendra (Bandini, Meri Surat Teri Aankhen, Guide, Kala Bazar, Insaan Jaag Utha)
* Gulzar got his first break with Bandini's Mora gora ang lai le sung by Lata Mangeshkar.
* Aradhana and Chupke Chupke are among the best films of Anand Bakshi.
* Lyricist Yogesh Gaur, who wrote the lyrics of Us Paar and Mili for Dada Burman remembered in an interview with Moti Lalwani that while R D Burman was composing the music for Basu Chatterji's Shaukeen, the ace filmmaker told RD to specifically pick his father's own song Nitol paye rinik jhinik payel khani baje for the music of Jab bhi koi kangana bole. The song sung by Kishore Kumar became a hit.
Says Sangeeta Gupta, daughter of the legendary music director Madan Mohan, "In 1967, the first major S.D. Burman Nite was held at Shanmukhananda Hall, which I attended and met RD Burman for the first time. Madanji and Nargis were privileged to be the comperes for the evening. This evening also saw the coming together again of Lataji and Mohd. Rafi Saab on stage singing Dil pukare, aa re, aa re, aa re from Jewel Thief, after a gap of a few years when they were not singing together due to a difference of views."
The Timeless Magic
The music that is intrinsic to the Indian psyche, the music that belongs to the masses, the music that is deeply rooted in the ethnic, folk and traditional culture of India, the music that cuts across generations in its appeal and connect – S D Burman picked that rich heritage and brought it into the national arena. Ganesh Ananthraman aptly summarises the timeless magic of S D Burman in Bollywood Melodies: A History of the Hindi Film Song, "Such is the youthfulness of his tunes that he seems a live presence even today. Age-wise, he may have belonged to the first generation composers but his tunes have a contemporariness that puts him ahead of the fourth generation. SD composed Meet na mila re man ka when he was all of 67 years old!" Today, nearly forty years after he passed away, the music of S D Burman continues to be remembered, loved, hummed and serve as a source of inspiration to the young generation of melody makers and singers.
Acknowledgements
– Reference material used in this article is courtesy Moti Lalwani
– Pictures used in this article are courtesy sdburman.net, S D Burman (Sachin Dev Burman Fan Club) and Internet
(This article was first published in Learning and Creativity. This is an updated and revised version.)
The Genius of SD Burman: Silhouette Exclusive October Special Features
Pioneering Experiments that Became Trends: SD Burman and His Experiments (Part-I) – By Moti Lalwani
Evergreen Hits of Dev Anand-Hemant Kumar – By Peeyush Sharma and Antara
'Deewana Mastana Hua Dil' – Mesmerizing Music of SD Burman-Majrooh (Oct 1 Anniversary Special) – By Peeyush Sharma
The Tender Musical Tête-à-tête in Chupke Se Mile (Genius of SD Burman) – By Anand Desai and Antara
When Kishore Protested and SD Burman Persisted: The Making of Dukhi Man Mere – By Peeyush Sharma
Hope you enjoyed reading…
… we have a small favour to ask. More people are reading and supporting our creative, informative and analytical posts than ever before. And yes, we are firmly set on the path we chose when we started… our twin magazines Learning and Creativity and Silhouette Magazine (LnC-Silhouette) will be accessible to all, across the world.
We are editorially independent, not funded, supported or influenced by investors or agencies. We try to keep our content easily readable in an undisturbed interface, not swamped by advertisements and pop-ups. Our mission is to provide a platform you can call your own creative outlet and everyone from renowned authors and critics to budding bloggers, artists, teen writers and kids love to build their own space here and share with the world.
When readers like you contribute, big or small, it goes directly into funding our initiative. Your support helps us to keep striving towards making our content better. And yes, we need to build on this year after year. Support LnC-Silhouette with a little amount – and it only takes a minute. Thank you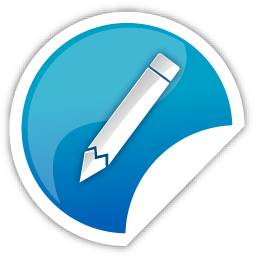 Whether you are new or veteran, you are important. Please contribute with your articles on cinema, we are looking forward for an association. Send your writings to amitava@silhouette-magazine.com
Silhouette Magazine publishes articles, reviews, critiques and interviews and other cinema-related works, artworks, photographs and other publishable material contributed by writers and critics as a friendly gesture. The opinions shared by the writers and critics are their personal opinion and does not reflect the opinion of Silhouette Magazine. Images on Silhouette Magazine are posted for the sole purpose of academic interest and to illuminate the text. The images and screen shots are the copyright of their original owners. Silhouette Magazine strives to provide attribution wherever possible. Images used in the posts have been procured from the contributors themselves, public forums, social networking sites, publicity releases, YouTube, Pixabay and Creative Commons. Please inform us if any of the images used here are copyrighted, we will pull those images down.