What sets legendary composer Roshan apart from his peers? What – if any – is the hallmark of his compositions? What makes him so different and so intriguing? Monica Kar takes a look.
If I had to pay a tribute to Roshan with the words of his own composition, I would probably choose
Rahein na rahein hum,
mehka karenge…
ban ke kali, ban ke sabaa,
baag-e-wafaa mein…
For, this extremely talented music director was at times a kali in his compositions, and at others, a sabaa; where a kali would mean substantiated music, compositions in which you could identify instruments, rhythms, taal, raag, et al and sabaa where he leaves you with merely a whiff of his magical, musical touch and allows the vocals, the emotions and the poetry to take over, all but silencing himself. Whether he composes with one or the other in mind, he remains from the beginning to the end, loyal to music baag-e-wafa mein.
Rahein na rahein hum (Mamta, 1966) Roshan / Majrooh Sultanpuri / Lata Mangeshkar
From the time he was introduced to the film industry by that other musical genius, Kidar Sharma, in the 1949-flop film Neki aur Badi, till he passed away, rather suddenly, at age 50, in 1967 during the creation of the posthumously-released and appreciated Anokhi Raat, Roshan's musical graph sees more highs than lows, more peaks than valleys and an oeuvre that would make any artist jealous.
So what sets this composer apart from his peers? What – if any – is the hallmark of his compositions? What makes him so different and so intriguing? Let's take a look.
Roshan – the Rhythm
The first thing that sets Roshan apart is his experiments in rhythm
His first taste of success came with his second album in 1950. Bawre Nain, featuring Raj Kapoor, Geeta Bali and Vijaylaxmi, was also given to him by his mentor in the film world, Kidar Sharma, the director and lyricist of the film. Kidar Sharma obviously knew talent when he saw or heard it.  And he wasn't disappointed. What an album Roshan created!
The sensuality of Khayalon mein kisi ke , the giddy feeling of falling into the vortex called love with Sun bairi balam sach bol and Mujhe sach-sach bata do with the endearing kya.a.a.; the innocence of Mere rootthe huye balma…, the absolutely brilliantly sung and filmed Ichak bichak churr, the single Shamshad Begum offering in the album; the free-as-air Ghir ghir ke aasman par,  the poignant Kyun mere dil mein and the totally despairing Teri duniya mein dil lagta nahi were all rich compositions that became extremely popular.
Roshan used one of the nine gems in this album to start his experimentation with more-than-one-rhythm-in-a-song, something that he became a master of during his lifetime. This song was Mohabbat ke maaron ka haal ye duniya mein hota hai. The rhythm for the mukhda is different from the one for the antaras.  Another hallmark of Roshan's earlier work is heard right after the mukhda, when all music stops to usher in the different rhythm for the stanzas – the pause-and-go effect, discussed a little later as well.  The two-rhythm songs abound in Roshan's repertoire.
Mohabbat ke maaron ka haal ye duniya mein hota hai (Bawre Nain, 1950) Roshan / Kidar Sharma / Mohammad Rafi and Asha Bhosle
Did this earlier experimentation with rhythms lead to Roshan's association with the qawwali? It's very possible! Manek Premchand, in his article on Roshan in the DNA, Jaipur reports a conversation with Roshan's son, Rajesh Roshan, who has this to say of his father: "we know he went to a school in Gujranwala (now in Pakistan), where he spent his time singing and drumming on the benches". Clearly, rhythm and Roshan went together from a very young age.
Was it his roots in Gujranwala, Punjab – an area where Hindu Punjabis and Muslims rubbed shoulders and exchanged cultural identity with ease, pre-Partition – that gave him the ability to compose as believably for Muslim musicals as he did for his other films? Perhaps.
In his 18-year career in the industry, Roshan gave music for at least the following "Muslim Socials":-
* Chandni Chowk (1954)
* Babar (1960)
* Barsat Ki Raat (1960)
* Dil Hi To Hai (1963)
* Taj Mahal (1963)
* Bahu Begum (1967)
* Noor Jahan (1967)
(I say "at least" because the storyline of some of the movies he created music for is not available.)
The qawwali format offered an outlet for both these skills to be married harmoniously in Roshan's music, though not until 1957!
It's intriguing to note that the first qawwali he composed was a delightful, all-ladies qawwali, written by Majrooh Sultanpuri, sung by Lata Mangeshkar, Asha Bhonsle and Shamshad Begum for Chandni Chowk, released in 1954, a full five years after his first album in 1949.
Har baat poochhiye, ye haqeeqat na poochhiye
Aji, hum ko kisi se kyun hai muhabbat, na poochhiye
Har baat poochhiye, ye haqeeqat na poochhiye (Chandni Chowk, 1954) Roshan / Majrooh Sultanpuri / Lata Mangeshkar, Shamshad Begum and Asha Bhosle
And while the above follows the qawwali pattern of introducing each antara without rhythm – Senza Misura – it is interesting to note that Roshan keeps to the one rhythm throughout this qawwali. This changed with his very next qawwali in 1957 for the film Do Roti. With Rafi and the chorus singing Khumar Barabankwi's lyrics, Choron ki tarah chupke-chupke tanhai mein jaa ke peete hain, rhythm changing for the stanzas, Senza Misura, et al!
Roshan lent his knowledge and skill to create a sort of mastery in the field of filmi qawwalis. Even though the last qawwali he composed was for Bahu Begum in 1967, the highest point of his qawwali-career came in Barsat ki Raat in 1960 with three qawwalis being composed for the film. Including, what is known colloquially among music lovers as the mother-of-all-qawwalis, unbeaten so far, the 2-part Na to caravan ki talaash hai leading into Yeh ishq ishq hai, ishq ishq. Nigaah-e-naaz ke maaron ka haal kya hoga and Na khanjar utthega being the other two. Sahir Ludhianvi lent his words to this stupendous album which boasted so much more than "just" these qawwalis. Though to call them "just" qawwalis would be to commit musical sacrilege, almost.
Curating this 12-minute qawwali is an essay in itself. Suffice it to say that extraordinary lyrics from the pen of Sahir, composed exquisitely by Roshan, sung with passion by Manna Dey, Rafi, Asha, Sudha Malhotra and S D Batish make this an unbeatable, historical piece of music. More than enough to merely hear it now. The curating can come later.
Na to caravan ki talaash hai (Barsat Ki Raat, 1960) Roshan / Sahir Ludhianvi / Mohd.Rafi, Manna Dey, Asha Bhosle, S D Batish, Sudha Malhotra & Chorus
Roshan – the Poetry
Exceptional poetry that haunts Roshan's melodies
The mention of the compositions for Barsat ki Raat almost automatically leads one to another facet of Roshan – his penchant for sensitive poetry. Not all music directors are created equal. Some have a passion for instruments, others for the perfect pitch, yet others for rhythm. A few, like Roshan, also had their focus on the words that their music would carry to the ears of the listeners.
Roshan worked with a dizzying number of poets throughout his career, having started with Kidar Sharma. This included the more prolific writers of the time, as well as the lesser-heard poets: Sahir, Majrooh, Shakeel, Shailendra, D N Madhok, Kavi Pradeep, Neeraj, Kaifi Azmi, Khumar Barabankwi, Bharat Vyas, Qamar Jalalabadi, Prem Dhawan, Raja Mehndi Ali Khan, Anand Bakshi, Hasrat Jaipuri, as well as Satyendra, Udhav Kumar, Tanvir Naqvi, Zia Sarhadi, Shyamlal, Kaif Irani, Farooq Kaiser, among others, found their poetry touched by the Roshan magic wand. In fact, Indeevar's first taste of success was with Roshan in Malhar (1951).
Of course, the success of any poetry depends on more than just the words. It's shared equally by the rendition, and in the case of film songs, by the filming of it. Part of Roshan's success goes to his ability to recognize, like any successful music director, the most appropriate voices for the rendition of these sensitive songs. He worked with almost all the singers of his time, be it Talat Mehmood, Amirbai Karnataki, Rajkumari, Suraiyya, Geeta Dutt, Shamshad Begum, Lata Mangeshkar, Asha Bhonsle, Mohammad Rafi, Mukesh, G M Durrani, Manna De, Hemant Kumar, Suman Kalyanpur, Sudha Malhotra, Mubarak Begum, Meena Kapoor, Kishore Kumar, S D Batish, or Mahendra Kapoor.
In fact, C Ramchandra, that magical, musical genius of a composer himself, sang two songs for Roshan's Baraati in 1954.
It would be impossible to showcase all the songs Roshan composed which had poetry that made the listener go 'aah!'
Here are the names of some of the most poetic, successful and "roshan", "absolutely-must-hear" albums, decorated so well by the music director, with the names of the poets who wrote lyrics that speak to each listener in a very personal way. This list is not comprehensive by any means. It is intended to make the reader curious about the kind of poetry that Roshan loved to compose music for.
∘ Anand Bakshi – Devar, Vallah kya Baat hai
∘ Kidar Sharma – Bawre Nain
∘ Kaif Irani and Indeevar- Malhar, Sheesham, Aagosh
∘ Kaif Irani – Raag Rang
∘ Indeevar & Kaifi Azmi – Anokhi Raat
∘ Majrooh – Chandni Chowk, Arti, Mamta, Bheegi Raat
∘ Prem Dhawan – Heera Moti
∘ Satyendra – Anhonee, Naubahar
∘ Shailendra – Naubahar, Chandni Chowk, Heera Moti, Soorat aur Seerat
∘ Sahir – Barsaat ki Raat, Babar, Chitralekha, Taj Mahal
Was Roshan himself a poet? He certainly had the heart of a poet. Consider all the songs he composed with poetry that touched your heart, your soul even. Perhaps his biggest tribute to poetry lay in the fact that he had no trouble silencing or muting his music when needed, to uplift or focus even more clearly on the emotions that a song carried. At times he only provided the outer structure, or scaffold, for emotions and ideals such as poetry of this kind expressed.
Hear the 'scaffold-Roshan' in songs like Tera dil kahaan hai (Chandni Chowk, 1954, Asha), Kya ghum jo andheri hain raatein (Barsat ki Raat, 1960, Rafi), Bane ho ek khaak se (Arti, 1962, Lata),  Khuda-e-barter (Taj Mahal, 1963, Lata), and that Ode to Love, the kind that has not been written or composed since, Chhupa lo yun dil mein pyar mera (Mamta, 1966, Hemant Kumar and Lata).
The depth of emotion in Majrooh's words, combined with Roshan's softness in this ode produce the effect of Divinity.
With the first strike of that manjira – an instrument associated with bhajans and the highest expression of selflessness that a human can experience – followed by the depth of Hemant Kumar's voice singing Chhupa lo yun dil mein pyar mera, ke jaise mandir mein lau diye ki, all noise fades. You enter a realm where pure devotion exists. Devotion is a love that asks nothing in return – love for love's sake. And when that same devotion is reciprocated in equal measure? Now, that's breathtaking! Love such as this, a composition such as this – both remind one of a spider's web. Delicate to look at, yet inordinately strong, winning the challenges of the elements and Time.
Chhupa lo yun dil mein pyar mera (Mamta, 1966) Roshan / Majrooh Sultanpuri / Lata Mangeshkar and Hemant Kumar
Roshan – the Quirks
The anomalies of the gifted and talented MD
In a menu of predictable food and flavors, an unexpected hidden ingredient can cause a smile on the face of the eater – much like some oddities in Roshan's compositions that make you sit up a little straighter, or smile and wonder, "What was he thinking?"
An unusual and uncommon salutation it is – "E ri". A simple and effective female call to another female, a dear one, a sakhi. And, yet, surprisingly, not used by most poets. But Roshan has more than one song with this very endearing salutation to his credit. E ri jaa le aa (Neki aur Badi, 1949), E ri main to prem diwani (Naubahar, 1952), E ri aali piya bin (Raag Rang, 1952), and E ri jaane na dungi (Chitralekha, 1964).
The "ib" in the Bawre Nain Sun bairi balam sach bol re *ib* kya hoga, the use of such ethnic words as "balaiyyan", "gal-baiyyan" and "godi" in Mera bachpan waapas aaya from Mashuqaa or "belua" and "biranwa" in the songs from Baraati: Roshan's compositions are brimming with the use of unusual words.  These are not really nonsense words. "Ib" is a take on "ab", meaning now; "balaiyyan" is a mother's way of warding off evil from her offspring. "Gal-baiyyan" means, quite literally, "arms around the neck"; while "godi" means "lap". "Belua" seems to be much in the fashion of "ib", a take-off on "beliya" or beloved, while "biranwa" means "brother". The use of these unusual sounds act like an advertisement – they attract attention to the product that is being sold. They catch your hearing in much the same way as a well-done ad campaign might. They make the song linger on in your memory much longer.
This last song, Kahin duur koyaliya gaaye re from the film Baraati (1954) with lyrics by Raja Mehndi Ali Khan is an unusual song in itself. Sung by Sudha Malhotra and Lata Mangeshkar, filmed on both heroines of the movie, Chand Usmani and Peace Kanwal, it is an entreaty (not a 'viraha') by Peace Kanwal to the beloved to come home, as the koyals have started singing, increasing her longing for him. Chand Usmani adds weight to this entreaty by asking her "biranwa" (brother) to come home soon as her "bhabhi" (brother's wife) is missing him. It may be a one-of-a-kind of song in the annals of film history. Add to this the matki, what sounds like a trumpet, the flute, some piano and the emphasis on chhota-sa mann ghabraaye re and the result is extremely pleasing to the senses.
Kahin duur koyaliya gaaye re (Baraati , 1954) Roshan / Raja Mehndi Ali Khan / Lata Mangeshkar and Sudha Malhotra
The words that are used purely for effect or to make rhymes, but have no meaning in themselves, or, no relevant meaning that is, also find their place in Roshan's compositions. Bogi, bogi, bogi, yo, yo yo in Hum Log (1951); Nikolaasa, mere sanam jhoom le zara sa from Bedaagh (1965); chiki-chiki-chiki-bum in Ye sama hum tum from Mashuqaa (1953) are all topped by the afore-mentioned Bawre Nain classic Ae ichak-bichak churr, dil udd gaya babu phurr-phurr. Shamshad Begum sings this Kidar Sharma offering in her inimitable voice. Do watch this brilliantly filmed song on Cuckoo, Geeta Bali and Raj Kapoor. The use of the dholak, flute, violins and the muted shehnai are all bested by the musicality of the use of words like "churrr" and "phurrr".
Ichak-bichak churr (Bawre Nain, 1950) Roshan / Kidar Sharma / Shamshad Begum
Much in the same way, the pause-and-go technique that Roshan uses in non-qawwalis can be quite a pleasant surprise. The Ashok Kumar-Geeta Bali starrer, Raag Rang (1953) seems to have only audio clips of the songs, sans video. Rajkumari sings a Sarshar Sailani song,  Kahin dil lagaane ka with these rather dramatic pauses in the last lines of each stanza nigaahon pause nigaahon pause mein pehchan kar le. Sahir's Mujhe mil gaya bahaana teri deed ka, kaisi khushi le ke aaya chaand pause Eid ka, sung by Lata, from Barsat ki Raat (1960) is a much more popular example of the same.
While there are many songs from different composers that have a duet question-and-answer format with questions in the form of sentences asked by one and answered in another sentence by the other vocalist, Roshan takes this question and answer format to unusual forms. In Bawre Nain, Mukesh (Raj Kapoor) starts asking the question Mujhe sach-sach bataa do, when Rajkumari (Geeta Bali) interrupts kya.a.a with the elongated "kya". Mukesh then completes his question ke kab dil mein samaaye thhe? even as Rajkumari provides the answer  Vo pehli baar mujhko dekh kar jab muskuraaye thhe.
In Arti (1962) Baar-baar tohe kya samjhaaye is an unusual song to begin with as it has the mukhda in two different rhythms. Then it becomes a Q & A song as Lata (Meena Kumari) asks baar-baar tohe kya samjhaaye paayal ki jhankaar? and Rafi wants to know "kya?" The question and answer are both provided by the lady herself.
In the cross line of the mukhda, a different question is asked by Rafi (Pradeep Kumar) Chhup-chhup ke karta hai ishaare chanda sau-sau baar and the lady wants to know "kya?" The answer, provided by the gentleman is Aa tohe sajani, le chalun nadiya ke paar.
Of course, the pinnacle of this song is the very last stanza where the confession by the lady naam tera le-le kar gaaye dhadkan ka har taar solicits the question by her beloved "kya?" The answer here is the sweetest flute imaginable, instead of the expected answer. A divinely delicious, melodious meta moment.
Baar-baar tohe kya samjhaaye (Arti, 1962) Roshan / Majrooh Sultanpuri / Mohammed Rafi and Lata Mangeshkar
Roshan – the Expansive
Instruments and styles.
Is there an instrument that Roshan did not use in his career? There may be a few. But, just a few. And the number of ways he used each instrument that he did use is quite exceptional. His earlier compositions feature the flute abundantly. The sitar, the matki, the khol, the manjira, the wood blocks, the accordion, the saarangi, the Spanish guitar apart from the usual suspects – the harmonium and tabla.  In fact, he himself played the dilruba well. The Punjabi style dholak with the ring on the finger. The glissando on the piano is featured in many of his compositions. For the uninitiated (like me, until about five minutes ago) that is the term used to describe the movement of the fingers on the white keys of the piano in an ascending or descending order very fast to produce a flourish of a sound! Muted trumpets, muted flutes, and wooden blocks. The sheesha in the qawwalis and the ghungroos in the mujras. The tambourine and the mandolin.
Whew! Did we leave out any instruments? More importantly, did *he* leave out any? Not many.
In fact, he innovated. In Mayoos to hun vaade se tere from Barsat ki Raat, the sound that starts off the song is the hammer of the ironsmith, Dinu Lohar, where the couple used to meet. The sound that ends off this amazing Sahir-Roshan-Rafi offering is the hissing of a hot iron doused in water, even as the pace of the music picks up. Even though Rafi (Bharat Bhushan) sings kuchh aas nahi, kuchh aas bhi hai, this hissing seems to signal a sort of finale to the "aas" of meeting her.
Mayoos to hun vaade se tere (Barsat ki Raat, 1960) Roshan / Sahir Ludhianvi / Mohammed Rafi
His use of vocals – also a little differently – begs a mention here. The afore-mentioned song from Bawre Nain, Mohabbat ke maaron ka uses the female voice, only as a foil to the male voice. Notice how Asha Bhonsle joins in after Rafi has already started singing? Highly unusual!
His folk album, Heera Moti (1959) uses lyrics written in the language of Uttar Pradesh as the movie is adapted from Munshi Premchand's story, Do Bailon ki Katha. The use of clapping and chorus in the beautifully composed Hey, naach re dharti ke pyaare uses an unusual vocal arrangement. In each stanza, the chorus independently sings the third line, starting with the signature Hey……but they sing only half the line, while Hemant Kumar sings the rest, joining in effortlessly to complete the line.
Naach re dharti ke pyaare (Heera-Moti, 1959) Roshan / Shailendra / Hemant Kumar & Lata Mangeshkar
Is there a musical style that Roshan didn't explore? Roshan was an accomplished musician. In fact, he taught music before he became a music director. Was there anything he left out?
Songs with humor, songs that stir the heart, songs with energy, songs that speak to the soul; ghazal, nazm, qawwali, folk song, classical bandish, bhajans, prayers – Roshan has them all in his repertoire.
Punjab-inspired compositions – beats, instruments, style. Western-inspired compositions, Baul-inspired compositions, the Middle-eastern inspired "aizam-e-zam-e-zam" from Chandni Chowk (1953).
Compositions based on Raagas – just these would make for an entire essay on the man, there are so many! He uses various Raagas to his advantage, very attractively. In fact, one of the best Raagmalas in our films, from Mamta (1966) Hum gavanva na jaibe ho…sakal bana gagan chalat purvaai…vikal mora manwa unn bin haay is a Roshan composition. A Raagmala is a piece of music, based on classical raagas, to denote passage of Time in the movie. The brilliance of Roshan here is he takes three separate pieces of music, bases them on different raagas and 'stitches' them together like a quilt to produce the most heartwarming audio experience.
Here is Raag Yaman in one of the most soulful songs Rafi has ever sung. One of Sahir's best from Chitralekha (1964). Maybe one of the most thought-provoking and poignant, as well. Roshan, as is his wont, embellishes this only with a speaking sarod, a tabla, a flute and violins.
Mann re, tu kaahey na dheer dharey
vo nirmohi moh na jaane, jin ka moh karey….
Utna hi upkaar samajh koi jitna saath nibha de,
Janam-maran ka khel hai sapna, ye sapna bisra de,
Koi na sang marey….
Mann re tu kaahe na dheer dhare (Chitralekha, 1964) Roshan / Sahir Ludhianvi / Mohammad Rafi
I hope I have been able to prove that Roshan Lal Nagrath was no ordinary music director. He was the unusual, the quirky, the sensitive, and the all-inclusive. His life may have been abbreviated but he didn't short-change his listeners where music was concerned. There is nothing abbreviated about his music or his knowledge of it.
In fact, the hallmark of his music is that it was, like him, a little uncommon.
And a lot of sheer melody. What a rich legacy he leaves behind!
References:
Yesterday's Melodies Today's Memories by Manek Premchand
Roshan's Connected-in-USA Dots – essay in the DNA, Jaipur by Manek Premchand
Commemorating the Melody and Qawwali King: Roshan by Sharad Dutt
More to read
Hitting the Right Notes: In Conversation With Author Manek Premchand
Teesri Kasam – A Story of Love That Meandered to its Dead End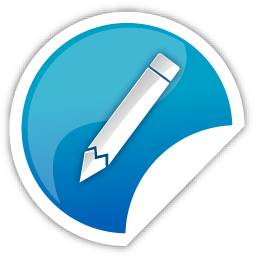 Whether you are new or veteran, you are important. Please contribute with your articles on cinema, we are looking forward for an association. Send your writings to amitava@silhouette-magazine.com
Silhouette Magazine publishes articles, reviews, critiques and interviews and other cinema-related works, artworks, photographs and other publishable material contributed by writers and critics as a friendly gesture. The opinions shared by the writers and critics are their personal opinion and does not reflect the opinion of Silhouette Magazine. Images on Silhouette Magazine are posted for the sole purpose of academic interest and to illuminate the text. The images and screen shots are the copyright of their original owners. Silhouette Magazine strives to provide attribution wherever possible. Images used in the posts have been procured from the contributors themselves, public forums, social networking sites, publicity releases, YouTube, Pixabay and Creative Commons. Please inform us if any of the images used here are copyrighted, we will pull those images down.