The Magic of the Melodies of Roshan and Chitragupt
Roshan and Chitragupt – The two hugely talented music directors shared the destiny of not being given their due in the industry and they both have a second generation carrying on their legacy. Today a thought for them together makes me revisit some of their classic melodies.
November 16
This date reminds and connects two music directors of Hindi Film World that have the date and the fate to share but for different reasons. They were both highly talented and acknowledged for giving melodious hits yet never got the deserved recognition from the industry.
Chitragupt (Chitragupt Shrivastava) was born 16th November (1917) and Roshan (Roshan Lal Nagrath) died 16th November (1967). Chitragupt provided music in about 150 films of Hindi and some Bhojpuri language films whereas Roshan gave music to less than half that number. They shared the destiny of not being given their due in the industry and they both have a second generation carrying on their legacy. Today, a thought for them together makes me revisit some of their classic melodies. We will come up with dedicated separate writeups on these phenomenal music makers soon.
Chitragupt started in the industry earlier than Roshan. Even though he had a double Masters degree, Chitragupt arrived in Bombay owing to his love for music and joined Shree Nath Tripathi (S N Tripathi) as an assistant. Noticing his talents S N Tripathi soon launched Chitragupt as an independent music director.
Roshan was helped by Motilal to come to Bombay in search of a foot hold in the music field. He assisted a few established music directors until he struck a direct Guru–Chela relationship with Anil Biswas. That was through his Bengali wife, Ira, who was acquainted with Anil da.
I was talking to Anil da about his assistants once when he commented, "Agar maine kisi ko sach mein kuchh sikhaya hai to woh Roshan hai. Keh sakte hain ke, kaan pakad pakad ke gana banana sikhaya hai. Jaise schoolon mein teacher log sikhate hain, waise hi. Woh mere paas aakar roya karta tha ke mujhse nahin hoga, aur main dhadhas bandhaya karta tha. Bahut nervous tha, magar lagan poori thi, aur mujhe garv hai us par, jo usne seekha, bahut achha istemaal mein laya saari zindagi filmon mein."
One question I asked was, "Dada, aapne kuch aisa kaam qawalliyon ko lekar nahi kiya film sangeet mein, to ye bhi kya aapse hi seekha tha Roshan ne?"
"Ye hunar poori tarah se uska hi tha, mera sikhaya kuchh usme kaam aaya to main us se anjaan hoon, yeh usiki khoobi thi, badi hi umda umda qawalliyan banai hain usne," Anil da replied.
Today on 16th November, allow me to pay my tribute to two of the very talented music directors of Hindi Films and certainly my personal favourites, through some of their songs.
After a mediocre run in the industry for some 4-5 years, the song that brought Chitragupt huge fame and credit for the first time was from Sindabad The Sailor (1952). Starring the original beauty queen Naseem with swash buckling Ranjan this was Ada se jhoomte huye dilon ko chumte huye, yeh kaun muskura diya in the voices of Rafi and Shamshad, with lyrics by Anjum Jaipuri.
Ada se jhoomte huye dilon ko chumte huye, yeh kaun muskura diya (Sindabad The Sailor, 1952) – Chitragupt / Anjum Jaipuri / Rafi & Shamshad Begum
Roshan had the talent and fortune to hit it big a little earlier with Bawre Nain, the 1950 Kidar Sharma production starring Raj Kapoor with Geeta Bali and Vijayalakshmi and the ever popular Khayalon mein kisis ke is tarah aya nahin karte by Geeta Dutt and Mukesh. Sharma himself wrote the lyrics.
Just like his mentor Anil Biswas, Roshan did not make much use of Geeta Dutt's vocals and banked upon Lata Mangeshkar all through his career.
Khayalon mein kisis ke is tarah aya nahin karte (Bawre Nain, 1950) – Roshan / Kidar Sharma / Geeta Dutt and Mukesh
After the success of Bahar, AVM Productions wanted to repeat SD Burman for Shiv Bhakta. SD Burman declined saying that the subject matter was not his forte and strongly suggested the film should go to Chitragupt. The music was a hit and it sealed their professional partnership for many films to come.
Immediate next AVM film was Bhabhi (1957) and had lyrics by Rajendra Krishna. Chal ud jaa re panchhi recorded originally in Talat's voice was rejected by the producers and got re-recorded by Rafi. Being a thorough gentleman, Rafi asked for Talat's permission before accepting to sing. Young Jagdeep dances the steps with elegance on screen.
Chal ud jaa re panchhi (Bhabhi, 1957) – Chitragupt / Rajendra Krishna / Mohd Rafi
Notice a totally different mood in this unconventional, unusual Roshan number. Maashuqa was a Suraiya starrer with Mukesh as her hero, yet I have the audacity to pick this Kishore and Meena Kapoor duet, Yeh sama hum tum jawan pehlu se dil sarak jaye. Shailendra wrote the lyrics for this 1953 film.
Singer Meena Kapoor (the wife of Anil Biswas) once told me that every time there was the 'chiki bum chiki bum' in the song, Kishore would go haywire doing whatever he fathomed at the spur of the moment, taking her by surprise. First he said chiki bum chiki bum, then suddenly changed it to achi achi achi bum. I asked him, yeh achi achi kahan se aa gaya, with a very serious face he said, teen baar chiki chiki bajane se achi achi nikal aata hai, as if it was a maths formula. I told him he was bahut dusht. Keeping his very serious face he says, let me see if, dushta dum, dushta dum fits into the beat. What do you say to such a man. Uff..!   And then, not only this, he changed the scale of his lines to one notch higher or lower without any warning, I was a nervous wreck. Yet he would smile and encourage me even helping with my lines. It was nothing but fun recording this song.
Yeh sama hum tum jawan (Maashooqa, 1953) – Roshan / Shailendra / Meena Kapoor, Kishore Kumar
The Sailor who was dancing and singing in 1952 had a grown up son and a daughter by 1958. The father and son films were directed by Nanabhai Bhatt. Chitragupt held the hierarchy rights and gave music for both Daughter of Sindbad and Son of Sindbad.
The marvellously composed Geeta and Rafi duet, Toofanon se khele jaa, Allah Beli, written by Prem Dhawan, is my next pick for Chitragupt from Son of Sindbad. This song was a massive hit. Listen to the rare audio (embedded here only for reference purposes)
Toofanon se khele jaa (Son of Sindbad, 1952) – Chitragupt / Prem Dhawan / Geeta Dutt and Mohd Rafi
The hugely popular score that Chitragupt gave in 1959 was for the Shakila-Chandrashekhar starrer, Kali Topi Laal Rumaal, which had lyrics by Majrooh and the superhit Rafi-Lata duet Laagi chhoote na ab to sanam, chahe jaye jiya teri kasam.
Now Chitragupt was getting better grade films and teaming with successful song writers. This song remains popular even today. Other popular songs from this film were, Daga daga vai vai (Lata), Diwana aadmi ko banati hain rotiyan (Rafi), O kaali topi wale zara naam to bata (Asha and Rafi).
Laagi chhoote na ab to sanam, chahe jaye jiya teri kasam (Kali Topi Laal Rumaal, 1959) – Chitragupt / Majrooh Sultanpuri / Rafi and Lata Mangeshkar
Teaming with Sahir in 1960, Roshan gave one of his life's best, the immortal classical Barsat Ki Raat. Every song is a gem.
Bharat Bhushan, the hero, produced this film, directed by highly talented Pyare Laal Santoshi (father of Raj Kumar Santoshi), the film starred Madhubala in lead, with Shyama and Chandrashekhar. How a film could just be woven around the songs with a working screenplay was evident in this film. Later director PL Santoshi would repeat this feat successfully with Roshan and Sahir again in Dil Hi To Hai (1963).
Coming back to Barsat Ki Raat, the tandem, like an unspoken rule of all tandems, Zindagi bhar nahin bhulegi wo barsat ki raat, had the Rafi version become more popular. But, I wish to use the qawalli here, Naa to karwan ki talash hai. From this film and through expert handling of Roshan, qawallis became a part of Hindi films and remained so for next fifteen years.
Originally a qawalli is supposed to be of sufi genre. It comes out superbly in this one. Manna, Asha and Sudha Malhotra and Shiv Dayal Batish do an excellent job, yet, just as Rafi arrives with Allah aur Rasool ka farmaan nishq hai, the total feel of the qawalli changes and sufi-ism pours through Rafi most effectively. That Rafi could provide this effect was owing to his pure heart and selfless nature.
Due to its long length, HMV treated it as two qawallis in the 78 RPM record. Thus, the first side did not have Rafi singing in it and as such no mention was made of his name on that side. He was credited in the other side where he rules. In some albums, HMV has issued only one part as an independent song.
Naa to karwan ki talash hai (Barsaat Ki Raat, 1960) – Roshan / Sahir Ludhianvi / Rafi, Manna Dey, Asha Bhonsle, Sudha Malhotra and Shiv Dayal Batish
Staying at 1960 for a moment more, I would use the soulful Mukesh solo from Baarat for Chitragupt's next. Melodious composition, lovely delivery by Mukesh with lyrics again by Majrooh, it was produced and directed by K. Amarnath with his favourite hero, Ajit co-starring Shakila. Today, we might find it odd watching Ajit in this avatar, but he was one of our first macho heroes.
Samajhe thhe saath dega kisi ka suhana gham,
khuli jo nazar to dekha tanha khade hain hum,
tanha khade hain hum,
din bhi raha hai kum,
raste mein ho gai sham,
Kisi se hai dil ko laga ke,
muft huye badnaam,
kisi se hai dil ko laga ke.
(Hats off, Majrooh Sahab).
Muft huye badnaam (Baarat, 1960) – Chitragupt / Majrooh Sultanpuri / Mukesh
Rajshree Productions' Aarti, directed by respected senior, Phani Majumdar, with Majrooh's lyrics in 1962 had Roshan again score a film where each song was a gem. Starring Meena Kumari with Pradeep Kumar and Ashok Kumar, it was based on a Gujarati play by Prafula Desai, Sanskaar Lakshmi.
Main zameen par hoon na socha na parakhana chaha,
aasman par ye kadam jhoom ke rakhna chaha,
aaj jo sar ko jhukaya to mujhe yaad aaya,
ke mere dil pe pada tha koi gham kaa saaya,
aapne yaad dilaya toh mujhe yaad aaya.
What a poignant way of expression, Majrooh Saheb. How I wish I could spend days together with him and talk about all his songs.
Rafi's Ab kya misaal doon main tumhare shabaab ki played consistently in the third position of Binaca Geet Mala Annual in 1962.
But, I wish to use an exceptional musical composition here, where the question asked in a tone, Kahe baar baar tohe kya samjhaye mere payal ki jhankaar, is answered in the same sentence repeated with just a change in the tone, so effectively created by the genius of Roshan. Sung by Rafi and Lata, Tere bin saajan laage na jiya hamaar has three tones in three repeats of the same line and portrays three different emotions and so you get three effects.
Kahe baar baar tohe kya samjhaye (Aarti, 1962) – Roshan / Majrooh Sultanpuri / Rafi and Lata Mangeshkar
Staying on 1962 for Chitragupt, my pick is Majrooh's Burma Road. The outstanding dancer, Kum Kum (always a delight to watch) with Jeevan Kala on screen and Lata and Usha Mangesker providing playback, one of the best ever female duets to be composed for Hindi films, Baanke piya kaho haan daghabaaz ho. The energy and its' synergy with pure melody is the beauty of this song that Chitragupt gets in the right dose.
Baanke piya kaho haan daghabaaz ho (Burma Road, 1962) – Chitragupt / Majrooh Sultanpuri / Usha Mangeshkar and Lata Mangeshkar
Manna Dey once said in a published interview that the delicately soft rendering with such romantic effectiveness that Rafi brought to his songs was what he was missing, and made Rafi a superior singer, sighting the example of this duet from Roshan's 1963 musical bonanza, Taj Mahal. Paanv chhoo lene do phoolon ko inayat hogi (with Lata). Lyrics were by Sahir.
This year (1962), the top position in the final of Binaca Geet Mala belonged to Roshan/Sahir/Rafi-Lata/Taj Mahal number Jo wada kiya woh nibhana padega. Roshan also received Filmfare's best music director award for this film, this year. So did Sahir, the best lyricist award.
But let us visit the envious dainty that Manna mentioned and seep in all the honey that Rafi pours in his duet with Lata, Paanv chhoo lene do phoolon ko inaayat hogi.
Paanv chhoo lene do phoolon ko inaayat hogi (Taj Mahal, 1963) – Roshan / Sahir / Rafi and Lata Mangeshkar
Now Chitragupt was in the best of his composing years, almost every film had great music. Think of Shaadi, Ek Raaz, Ganga Ki Lahren, Main Bhi Ladki Hoon, Aakash Deep, Afsana, Oonche Log, Biradari, Aulad, Vasna, Intezar etc. and a large number of songs start ringing in one's mind. I have already picked 5 of each music director's songs. Keeping the length of the write up in mind, I will ask for the liberty to include 2 songs each more taking the total to 14 songs.
In Ek Raaz, Chitragupt gave Kishore arguably his only pure classical based, Payal wali dekhna, yahin pe kahin dil hai pag tale aaye na. Ganga Ki Lahren had Kishore's very stylish, Chhedo na meri zulfen, sab log kya kahenge (with Lata), Chitragupt got in the ace South Indian, P. B. Srinivos to duet with Lata in Main Bhi Ladki Hoon, Chanda se hoga vo pyara.
Can a music lover ever get tired of Lata's Dil ka diya jala ke haya, ye kaun meri tanhai mein? And Rafi's Mujhe dard-e-dil ka pata na tha, mujhe aap kis liye mil gaye, from Aakash Deep? In Afsana to my memory comes Rafi's Chand kitni door tha sitare kitni door the, and Lata's Pyase huye nain sulag gai shaam.
Mujhe dard-e-dil ka pata na tha (Akashdeep, 1965) – Chitragupt / Majrooh Sultanpuri / Rafi
Kidar Sharma came back to Roshan for his grand production of Chitralekha (1964) starring Meena Kumari, Pradeep Kumar and Ashok Kumar. The film attracted controversy but the music was absolutely outstanding. Rafi had Man re tu kahe na dheer dhare, wo nirmohi, moh na jaane. With Asha he sang the melodious duet, Chha gaye badal neel gagan mein ghul gaya kajra sanjh dhale.
Lata had excellent numbers, Sansar se bhaage phirte ho, Bhagwan ko tum kya paaoge, and Ae ri jane na doongi, main to apne rasik ko naino mein rakh loongi palken moond moond and yet another, Sakhi ri mere man uljhe tan dole. Extremely well written for the subject, great lyrics by Sahir, allow me to pick the Asha and Usha Mangeshkar duet, Kahe tarsaye, jiyara.
Kahe tarsaye jiyara, 
Yauvan ritu sajan jaa ke naa aaye,
kahe tarsaye, jiyara.
Nit nit barse na, ras ki phuhaar,
nit nit jaage na, solah singaar,
Sajan ghan gagan nit na lutaye.
Kahe jiyara tarsaye
What evocative, bold lyrics by Sahir and such raga-based treatment given by Roshan.
Kaahe tarsaye jiyara (Chitralekha, 1964) – Roshan / Sahir / Asha Bhonsle and Usha Mangeshkar
Final choice from Chitragupt repertoire, Aulad had the super duet, Arman tha hamen jinka wo pyar ke din aaye (Lata-Rafi), Rafi's Ab ke bahar aai hai tumhare naam se, Lata's Kab tak huzoor roothe rahoge, and super hit Manna-Asha duet Jodi hamari jamega kaise jaani.
Oonche Log, the Phani Majumdar classic based on K. Balachander's play, Major Chandrakant, with sterling performances by Ashok Kumar and Raj Kumar, had Rafi's all time hit Jaag dil-e-diwana rut jaagi vasle yaar ki and also Lata's soft exotic, Hai re tere chanchal nainwa, kuchh baat karen jhuk jayen.
Vaasna, the Raj Kumar hit to the hilt, had Rafi's Itni nazuk na bano hai itni nazuk na bano, and his romantic duet with Lata, Ye parvaton ke dayare ye shaam ka dhuan. Rafi also had Aaj is darja pila do ken a kuchh yaad rahe, and Sayeeda Khan danced to the exceptional Lata beauty, Main sadke jaaun, mere sainyan, tum aaye to ho. What an excellent score by Chitragupt. Very few music directors have got out of Lata such an outstanding kotha number as this one.
But I would like to use this paidaan as Chitragupt's parting gift to us music lovers. In 1973, based on Malayalam writer, Pamman's Aadikamal, Mohan Singh Kaviya made Intezaar. Introducing most of the actors' ensemble, the film had, Baldev Khosla, Padmini Kapila, Rinku Jaiswal, Vishal Anand among others. The film flopped and the music that had released just a month earlier on EP record, never got the exposure it deserved.
Lata had a sweet number, Kaho ko mora bichhua baje re. Mukesh sang Idhar intezaar udhar intezaar, and the Prem Dhavan one I wish to include is Kishore's full throat melodious delivery of Chanda ki kirnon se lipti hawayen, sitaron ki mehfil jawan, aa ke mil jaa.
Chanda ki kirnon se lipti hawayen (Intezaar, 1973) – Chitragupt / Prem Dhawan/ Kishore Kumar
Roshan Sir, next. We all know he gave his swan song to Anokhi Raat released after his death in 1968, with wife Ira completing the score and recordings. From Bawre Nain in 1950 to his death in 1967 and the last release in 1968 of Anokhi Raat, Roshan was a music director who remained creatively on top giving exceptional music all through.
He gave a superb ghazal in Mamta (1966), Rehte the kabhi jinke dil mein, and then that deep resonating duets Chhupa lo yun dil mein pyar mera. Of course the unforgettable Rahen na rahen hum mehka karenge. The all time mothers' day song in Dadi Maa – Usko nahin dekha humne kabhi par iski zaroorat kya hogi, ae Maa, ae Maa teri surat se alag Bhagwan ki surat kya hogi.
The super score in the third time together trio of Ashok Kumar, Meena Kumari and Pradeep Kumar film, Bheegi Raat (1965) is  unforgettable. Dil jo na keh saka, wohi raze ndil, kehne ki raat (tandem by Rafi and Lata) and Rafi's Mohabbat seb dekha hkafa ho gaye hain are pure classics. In Nai Umar Ki Nai Fasal, he set poet Neeraj's pure Hindi poetry to excellent tunes – the 8-line mukhda in Karwan guzar gaya gubar dekhte rahe (Rafi) is a masterpiece and then you have Aaj ki raat badi shokh badi natkhat hai (Rafi-Asha) and Mukesh's Dekhti hi raho aaj darpan na tum.
Devar had two unforgettable Mukesh songs, Aaaya hai mujhe phir yaad wo zalim, guzra zamana bachan ka, and Baharon ne mera chaman loot kar khizan ko ye ilzaam kyun de diya.
Bahu Begum (1967) (his fourth film with the trio of Meena Kumari, Ashok Kumar and Pradeep Kumar), had some superb qawallis again, Ab jaan walab hoon shiddate ahe dard-e-nihaan se main, and Wakif hoon khoob ishq ke arze bayan se main. The tandem, Hum intezaar karenge tera qayamat tak (Rafi-Asha), Lata's exceptional Duniya kare sawaal to hum kya jawab den, and Asha's Nikle the kahan jaane ke liye pahunche hain kahan maloom nahin.
Let me pick his parting gift as actor Sheikh Mukhtar's Noorjahan, directed by M. Sadiq and lyrics by Shakeel Badayuni in 1967. Lata sang, Raat ki mehfil sooni sooni, ankhen purnam dil nakaam. Rafi had the duet with Asha, Aap jab se kareeb aaye hain. Asha sang, Mohabbat ho gai hai kisi meherban ko kisi na-meherbaan se.
But my pick is the Suman Kalyanpur beauty. It is said that heroine Meena Kumari had fallen in love with this song and requested Roshan to use Suman for this song and Suman did a wonderful job here. Sharabi sharabi ye sawan ka mausam, khuda ki qasam khoobsurat na hota agar isme range mohabbat na hota.
Sharabi sharabi ye sawan ka mausam (Noorjahan, 1973) – Roshan / Shakeel Badayuni / Suman Kalyanpur
And the legacy lives on. Roshan's son Rajesh Roshan has carried forward his father's musical legacy and so have Anand and Milind, the sons of Chitragupt.
One date, two legends. And hand-picking a few diamonds of your choice from the treasure trove of musical gems left behind by these legends is always a difficult task.
More to read
Journey Through Lata's Melodies
Tere Mere Sapne Ab Ek Rang Hain – Eternal Melodies of SD Burman-Rafi
Madan Mohan: The Composer of the Classes
'Bade Achchhe Din Thhe, Bade Pyare Saathi, Aur Guni Bhi' – In Conversation with Majrooh Sultanpuri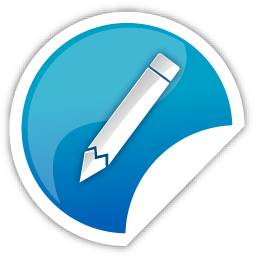 Whether you are new or veteran, you are important. Please contribute with your articles on cinema, we are looking forward for an association. Send your writings to amitava@silhouette-magazine.com
Silhouette Magazine publishes articles, reviews, critiques and interviews and other cinema-related works, artworks, photographs and other publishable material contributed by writers and critics as a friendly gesture. The opinions shared by the writers and critics are their personal opinion and does not reflect the opinion of Silhouette Magazine. Images on Silhouette Magazine are posted for the sole purpose of academic interest and to illuminate the text. The images and screen shots are the copyright of their original owners. Silhouette Magazine strives to provide attribution wherever possible. Images used in the posts have been procured from the contributors themselves, public forums, social networking sites, publicity releases, YouTube, Pixabay and Creative Commons. Please inform us if any of the images used here are copyrighted, we will pull those images down.