Reconsidering Real and Metaphorical Gendered Spaces
This article, by Saraswathy K Bhattathiri, is an intervention into various movies which narrate issues of gender role reversals and how it counters their hierarchal idea of male construct. It is a cultural search of identity of women as the enshrined and the entrapped and how feminist ideologies bring in a change in the perspective, largely focusing on films and theoretic perspectives.
Worshipping can be described as 'capturing of god in one's own ideals for personal motives'.  Anything worshipped ought to be confined to the boundary of glorification assigned to them by the so-called worshipper and this is a universal phenomenon. Probably, enshrinement as entrapment begins at the god's premises in the world of religion.
It extends to gender politics where women are restricted from some physical and metaphorical spaces of life due to which they become either averse martyrs or elevated to the ideal, who can commit no wrong. Being portrayed as the "other", they are shown as not belonging to the real and worldly life with desires and grievances. The unheard voices of women reclaimed the amputated limb of human history, phrasing it as Feminism.
Patriarchal oppression consists of imposing certain social standards of femininity on all biological women, in order to make us believe that the chosen standards of femininity are natural. Thus a woman who refuses to confine to the boundaries can be labeled as both unfeminine and unnatural. It is in the patriarchal interest that these two terms – femininity and femaleness – stay thoroughly confused.
The gender role constructions in commercial movies constantly exhibit the female characters to be very passive, undemonstrative as they were born for merely "falling" in love with the almighty hero, where "fall" has become sarcastically right since women are perceived as mere objects capable of doing nothing much sound or significant. Since she doesn't have intelligence and physical power she ought to fall and submit for the one who has both. She is worshipped and accepted if she confines to the box of norms laid down by patriarchy – shy, obedient, understanding, supportive; or, often, sexually attractive .
The newness of both context and terms of relation serves to reconstitute the sexual imagery in unforeseen ways. We see, for instance, that the feminine (typically signifying vulnerability, passivity, emotion, and so on) is deployed, again typically, to consolidate the oppositional masculine (typically signifying impenetrability, control, rationality), and both become attributes of not just individuals, but of institutions, systems, communities, and even nations. The Marathi movie Sairat (2016, directed by Nagraj Manjule), challenges the idea of the anatomical "female" being identified with the cultural concept of what constitutes the "feminine". Behavioral reciprocity in this movie not only highlights the possibility of boldness and intelligence, not necessarily restricted to the male premises, but also the female efficiency of defining feminine through a very usual love story.
Unlike Portia in Shakespeare's celebrated work, The Merchant of Venice, who disguises as a man for political advantages, Archie in Sairat refuses to masquerade to reach her destiny. According to Linda Williams, "to see is to desire", so the good-girl heroines of the silver screen are often blind because there is a complete absence of desire. Sairat reverses the dominance in gaze as a male propriety. Unlike other films where the heroine's gaze scatters due to shyness, Parshya avoids confrontation and turns his face away from Archie because he cannot withstand her romantic and strong gaze on him in the classroom. Throughout the movie, Parshya is objectified; contradicting the general affirmation of male scopic power. Instead, Archie fights off the opponents to live out her will, deconstructing gender-based evaluations of the biological body. While Sairat displays a strong female who challenges the harsh realities in order to live with her lover, Ki & Ka (2016, directed by R Balki) brings to us the narration of a city-dwelling woman's intense reactions on the system of marriage and the intrinsic notions of gender-based duties. The former deconstructs behavioral patterns given by cultural inscriptions whereas the latter critiques on gender-oriented duties in a social setup/institution, in a reframed version.
Ki, the bold and beautiful business woman, at her friend's wedding, criticizes the status of women as mere supporting pillars for the success of their respective husbands and reserve themselves in the household, sacrificing all their dreams, talents and identity. The movie also focuses on certain encoded metaphorical meanings assigned to architectural spaces. The 'house' is not just a neutral background as it appears to be. It's always identified with women, not because women are believed to be artists who make a 'home' within the given walls of a 'house', as Kabir states in the movie, but where restricted social norms have institutionalized relations as a mere plot for forwarding reproduction and politics of communal/other social egos. Kabir's statement "In the housewife sector, there is no moving ahead madness, no ranking, no insecurity, no acidity, only happiness", tries to over-simplify what it feels to be restricted in private spaces. Earlier, houses where divided symbolically to masculine public (yard, entrance room, halls etc.) and feminine private (kitchen, bedroom etc.) spaces. The image of Ki, her ambitious gallop over life to be a successful business women and her emotional trauma on pregnancy as destroyer of her career, could visibly align to Simone de Beauvoir's statement on motherhood as "annihilation of women" in which women's bodies are appropriated by men as a resource to reproduce patriarchy.
When discourse of creation or creativity originate, giving birth with the help of a biological womb fall in to mere spaces of necessity fulfillment and the title of creation becomes a synonym for male identity. Theological implications of symbolism of the creator god, its symbolism of women's imageries and its effect aids to trace socio-political instruments of power and suppression. In her book Why Have There Been No Great Women Artists?, Linda Nochlin speaks of the traditional idea of men as creator and women as their objects to be absorbed in to their eyes/canvas and be a passive creation rather than an active designer. Creation is always a word assigned to man and therefore creativity. Artist Monica Sjoo's painting God Giving Birth works ironically in this situation. Since the creator of this work is a woman, it would be a suggestion on deconstructing both, man as the creator of God/art, and male God as the creator of the universe. It also seems to question a patriarchal ideology that confines women to child birth and at the same time judges the act of giving birth as one which is lacking creativity. The English movie Junior (1994, directed by Ivan Reitman), though a comedy, reflects upon what happens when elements of a biological 'female' is imitated abruptly into a male body. Alex, a man who holds ideologies of manliness in highest esteem, struggles with the 'biological' creation of a baby.  It's however ambiguous if the film is countering Freudian idea of 'envy' or it is a mockery of the biological female .
In Mother (2017, directed by Darren Aronofsky), the male/god/artist is shown as the ultimate creator and destroyer of the universe, with the 'mother' not given any power, but asked to constantly sacrifice everything including her son. In her book Beyond God the Father, Mary Daly argues "If God is male, then male is God". God as male gives license to men to wield socio-political powers. God is not necessarily a biological male, but a male lexicon is used to appropriate while addressing the idea of God.  In contrast to the thought that a female creation would be graceful and aesthetic as they are aesthetic beings, many western feminists attack the ideal with the counter-theory of non-aesthetic. The theological ideas of the male God and his mysterious deeds in his private abode in the heavens takes a satirical turn in the French movie The Brand New Testament (2015, directed by Jaco Van Dormael). The universe becomes a victim of his sadist puppetry as he rules them, traps them, juggles and giggles at their morose. God's wife and daughter are shown as being given no permission to his magnificently created universe. Later on, God's daughter sets out to discover the world created by her father. She challenges the decisions of her father by meeting her required holy spirits to understand them and create followers who love her, instead of fearing her. The movie attempts to deconstruct and integrate the possibility of the image of the world as an uncomplicated, colorful and happier place if God was a "She" instead of "He".
Gender and its association with property holding or being a property of someone has always been part and parcel of feminist studies. In Orlando (1992, directed by Sally Potter), the male protagonist goes through a sex change and loses his property and significance in the royal premises. Role reversals by appearance on one hand and by behavior patterns on the other have been depicted in various other movies like Queen, Parched, Pink, Dangal, Dil Bole Hadippa, and Boys Don't Cry where the protagonists had to either fight gender-politics in their female avatars or masquerade to survive the current. The protagonists of these movies are by and large 'unaccepted' by the codes of conduct or not worthy of being worshipped; a failure of scopophilia. It's the new century that carries these characters as protagonists to speak of an alternative narrative breaking the otherwise male construct.
More to read
Women in Hindi Cinema in Post-Colonial India
Critiquing Sexuality: Tracing the Changing Sensuality of the Popular Hindi Film Heroine (1950s-2000s)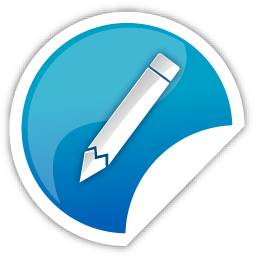 Whether you are new or veteran, you are important. Please contribute with your articles on cinema, we are looking forward for an association. Send your writings to amitava@silhouette-magazine.com
Silhouette Magazine publishes articles, reviews, critiques and interviews and other cinema-related works, artworks, photographs and other publishable material contributed by writers and critics as a friendly gesture. The opinions shared by the writers and critics are their personal opinion and does not reflect the opinion of Silhouette Magazine. Images on Silhouette Magazine are posted for the sole purpose of academic interest and to illuminate the text. The images and screen shots are the copyright of their original owners. Silhouette Magazine strives to provide attribution wherever possible. Images used in the posts have been procured from the contributors themselves, public forums, social networking sites, publicity releases, YouTube, Pixabay and Creative Commons. Please inform us if any of the images used here are copyrighted, we will pull those images down.